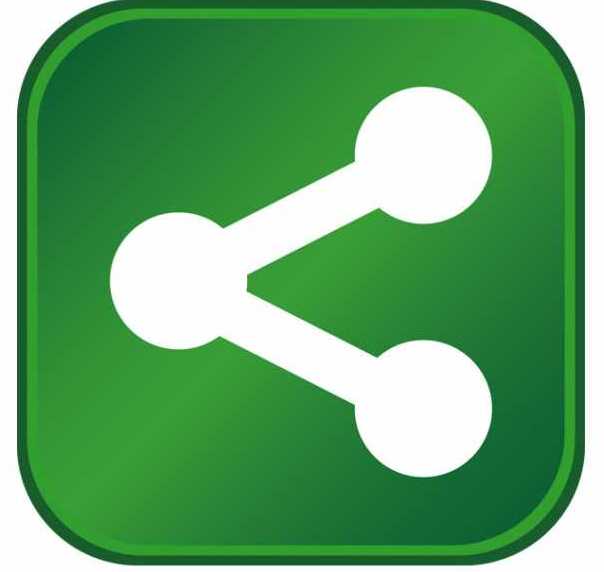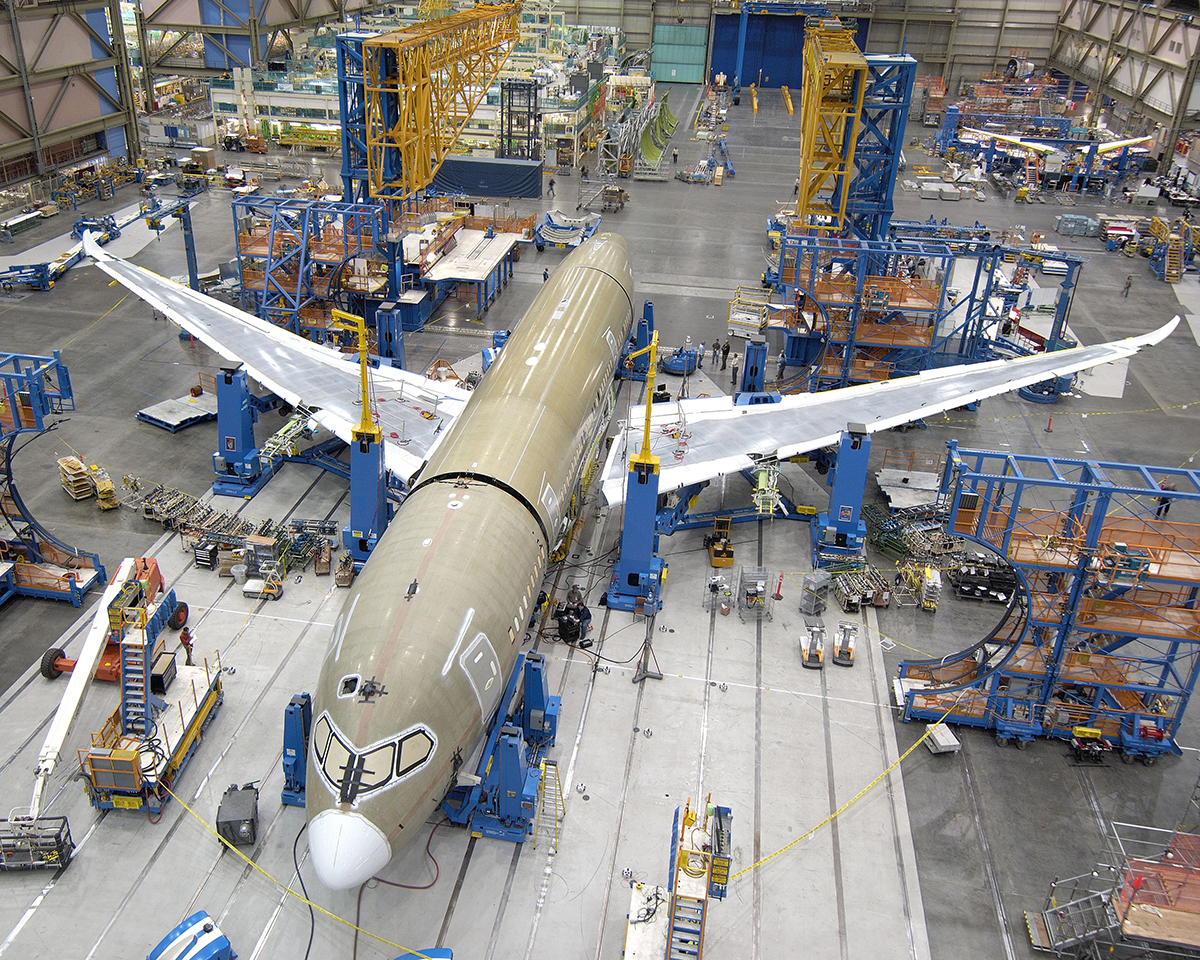 The aerospace and defense industry is at the heart of American security and economic success. For decades, we have moved and connected people around the world, secured our communities and the nation, driven exploration of our universe and inspired people young and old.
In 2018 alone, our industry generated $929 billion in economic output—producing a wide range of products, including aircraft, space systems, land vehicles and ships, as well as the services that keep them all working efficiently and effectively. And we employed nearly 2.5 million Americans in jobs that pay 87 percent higher than the national average.
To ensure we stay at the forefront of innovation and maintain American leadership in civil aviation, defense and space, government and industry must work closely together to ensure our global competitiveness. In 2019, the Aerospace Industries Association (www.aia-aerospace.org) is advocating for action by Congress and the Administration in four key areas. We believe they must:
• Provide budget process stability and predictability that will allow us to make smart investments for the long term.
• Focus on reducing barriers to trade and growing partnerships globally.
• Develop processes, regulations and standards that level the playing field in the global marketplace but don't stifle industry's ability to innovate.
• Implement policies to grow and strengthen the diverse, skilled workforce we depend on to develop and build the technologies that shape our daily lives.
Budgets
America needs federal investment that supports our economic vitality, public safety and the National Defense Strategy. To achieve our national goals, agencies and departments must be resourced appropriately to execute their vital missions, including both defense and non-defense discretionary federal investment. In addition, Congress must make robust and sustained investments in federally funded scientific research a high priority.
It's not just about the levels of investment—we need appropriations to be delivered in a timely, predictable manner, so government and industry can carefully plan and invest, taxpayers get the most from every dollar and industry can make effective investments in R&D, workforce and other capabilities necessary to continue to innovate for our customers.
We've seen the ramifications of government shutdowns recently—even with just a part of the government closed down. Energy that should be spent on moving programs and investments forward was instead spent on planning for and recovering from a shutdown. And while we were shut down, other countries were still open, still working and still investing.
Specifically, we are calling for:
• A budget deal that spans the final years of the Budget Control Act (2020-2021).
• Multi-year program authorizations for NASA to provide stability for their programs.
• Protection for Science & Technology accounts at federal agencies and increased federal research appropriations.
• An emphasis on passing appropriations bills on time, avoiding both continuing resolutions and government shutdowns.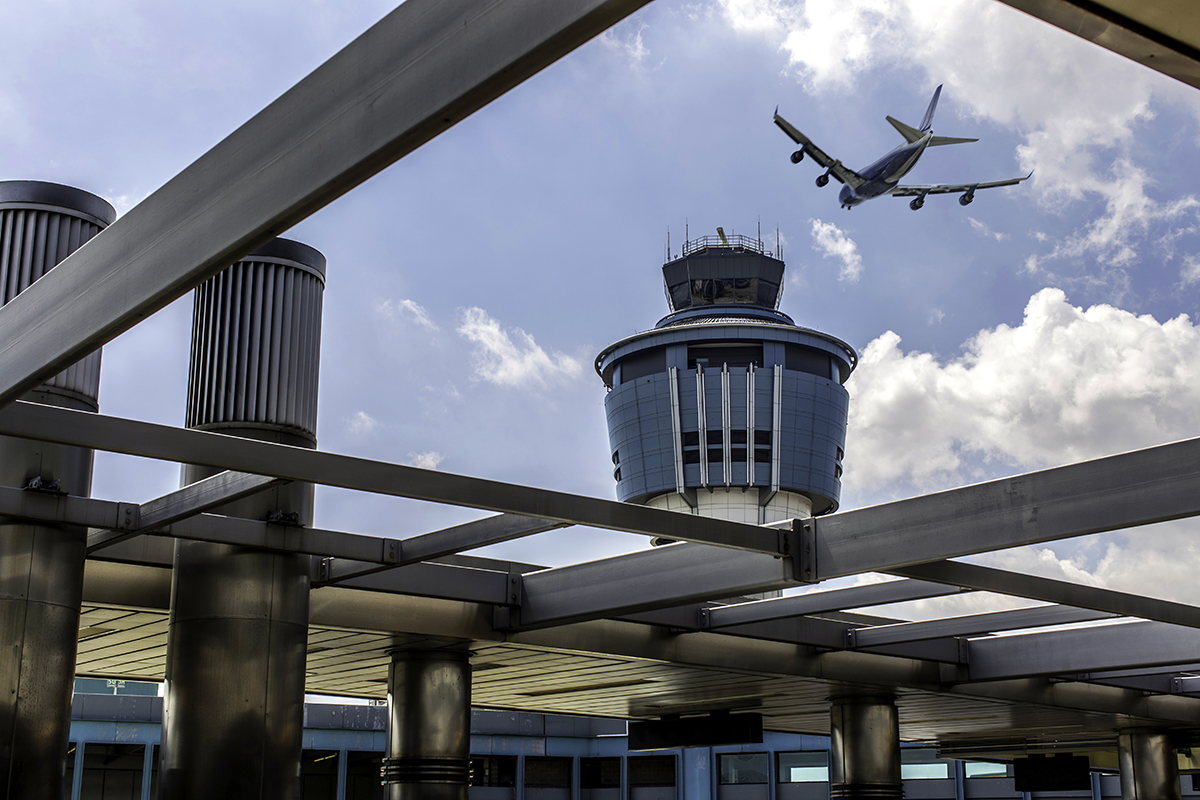 Positive Trade Agenda
Other countries are running with the American playbook by investing heavily in technology and aerospace and using all their governmental tools to support their industries. While the aerospace and defense industry generated a positive trade balance of nearly $90 billion in 2018, the largest of any U.S. exporting sector, there is more we could do with the support and partnership of the U.S. government.
We know the Administration shares our goal of putting in place policies to help level the playing field, foster free and fair trade and enable American leadership. However, there are additional steps we need to take:
• Continued defense export reform is necessary to support our foreign policy and national security. We're advocating for a system that is more efficient and transparent, supports our partners and allies and upholds U.S. national security and foreign policy goals. Full implementation of the reforms called for in the Conventional Arms Transfer Policy is critical, including ensuring export controls on systems like Unmanned Aircraft Systems reflect market conditions and technology trends.
• Multilateral or bilateral trade agreements will allow industry to build on the trade surplus in our sector. The U.S. government must engage in negotiations with critical trading partners to level the playing field in the international marketplace and enhance global trading opportunities, including a new U.S.-Mexico-Canada agreement.
• The Export-Import Bank must be restored to full functionality and reauthorized. America is less competitive today because of delays on the Ex-Im Bank. Major steps were taken in May with the confirmation of Kimberly Reed as chair of the Ex-Im Bank, along with the confirmation of two other board members, which restores a quorum on the board and allows the Bank to authorize financing for transactions of more than $10 million. Reauthorizing the Bank before authorization expires in September will restore confidence in its full ability to help U.S. exporters compete globally.
Regulatory Reform and Innovation
Our industry has benefited from smart regulation—often developed with industry. But too much regulation—if not built flexibly enough and in partnership with industry—can hold back innovations.
We need to develop regulations and standards that level the playing field globally, but don't stifle our ability to innovate. We want to see more government partnership with industry and use of industry-developed standards where that makes sense.
Areas where greater government-industry cooperation could yield better outcomes include:
• Performance-based standards instead of prescriptive regulation to achieve the desired safety and capability objectives without limiting the innovation of industry.
• An intellectual property system that encourages companies to invest in R&D.
• AIA's cybersecurity standard as an avenue to apply common, measurable and universal elements of cybersecurity across the DOD enterprise.
• Contract finance policies that don't limit our ability to ensure timely delivery of capability to our warfighters or invest in a more productive workforce and modernized facilities.
Growing & Strengthening a Diverse, Skilled A&D Workforce
The future success of the A&D industry depends on building a diverse 21st century workforce that taps into the best talent in communities across the country. Our employees represent 20 percent of the U.S. manufacturing workforce, but we will need to further expand and diversify our workforce if we want to continue leading the world in technology and innovation.
We do our best when we have talented people with different experiences who are empowered to improve our products and our industry. Passing the Perkins Act was an important step, but Congress must provide funding for programs that will enable students and workers to gain access to the education and training they need. In addition:
• Congress should pass the Higher Education Act, which includes Pell Grant expansion, to give students the resources they need to enter two-year programs that offer certifications and lead to jobs.
• By passing the bipartisan and bicameral Skills Investment Act, Congress would expand Coverdell Education Savings Accounts to help American workers pay for skills training, apprenticeships and professional development.
• We urge the Administration and Congress to build on the Department of Labor's recent grant opportunities to encourage work-based learning by making more grants available to the current and future aerospace workforce.
For more information about the Aerospace Industries Association, please visit www.aia-aerospace.org. T&ID
About the Author