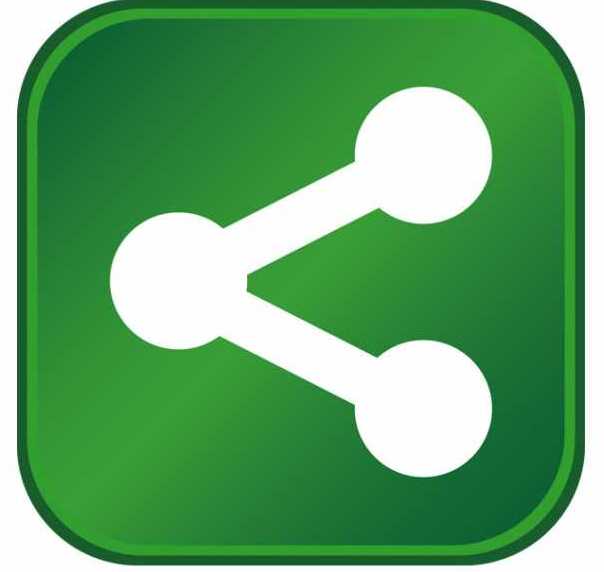 From the world's leading aerospace and defense industries in Nova Scotia to the hydrogen highway of British Columbia, Canada provides the optimal business environment for the aerospace, automotive, fuel cell and homeland security industries to flourish.
Nova Scotia: Perfectly Situated for Aerospace and Defense Success
Nova Scotia is perfectly geographically and economically situated for the defense, homeland security and aerospace industries. Canada's southeastern-most province has a military tradition reaching back to its inception and beyond, for good reason – it's the closest location to Europe from the North American mainland. It's perfectly located within time zones – you can do business with California and Europe in the same business day.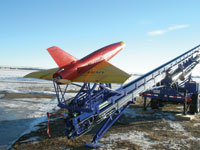 Furthermore, it's merely an hour and a half from Boston and New York City. Yet, if disaster was to strike and the electrical grid shut down across Canada and the East Coast of the United States, Nova Scotia would be untouched. It has its own self-contained power supply.
It's no wonder that even though Nova Scotia represents merely 3 percent of the Canadian population, it is home to 40 percent of its defense industry. Consider MIPNET, a French aerospace firm which manufactures and exports airplane seats and ventilation equipment for the aerospace, defense and commercial airline industries. In March, they began siting North American locations after a visit from the Colchester Regional Development Agency (www.wherebusinessmoves.ca). By July, their North-American subsidiary, Composite Sea to Sky, received a $2.9 million loan and a $1.6 million training incentive from Nova Scotia's Industrial Expansion Fund. By September, they opened their new plant in Debert, Nova Scotia.
"We were impressed with how efficiently and effectively the province worked with us to start our business," says Pierre Conze, general manager and owner of MIPNET. "It was a very positive experience. Within eight months, we were able to relocate our staff and open our business."
Driven to Grow in Southeastern Ontario
When it comes to serving the automotive industry, Tillsonburg, Ontario is less than a three hour drive from Detroit, but is worlds apart when it comes to workforce, corporate tax rates and health care costs.
"The Tillsonburg area has a long agricultural tradition – this provides a workforce with a natural aptitude for mechanics and engineering, as well as a strong work ethic," explains Cephas Panschow, development commissioner for the Town of Tillsonburg. "We're not a metropolis; we're still a smaller community with rural values. The people here are willing to work hard and there's a great relationship between labor and management."
Joe Volkaert, president of J/E Bearing and Machine, Ltd., which provides component parts and assemblies to the automotive industry, concurs. "Our employees are experienced professionals who combine industry, process and technical expertise with a strong work ethic and excellent skills."
In addition to a skilled workforce with one of the world's highest rates of post-secondary education, Ontario boasts a combined corporate tax rate that is lower than the United States. Moreover, corporations can receive up 60 cents back in taxes on every dollar spent on research and development and a tax credit for apprenticeship programs that are up to $15,000 per employee. Furthermore, the Ontario government has just launched its Next Generation Jobs Fund, a five-year, $1.15 billion (Cdn) strategy to help companies innovate and create sustainable jobs.
A strong cluster of OEMs and tier-one, -two, and –three suppliers are located within a few hours of each other along Canada's automotive corridor, Highway 401. Regional airports, combined with a strong rail network, makes access to and transport of goods a snap.
Combine that with supportive economic development agencies that will do everything from identifying appropriate sites to assisting with applications and approval processes to expediting construction and relocation to identifying financial support. It's no wonder the automotive industry is driven to grow in Southeastern Ontario.
Alberta: Room to Move for the Defense Industry
Southeastern Alberta is world-renowned for a climate where agriculture thrives, but do you know that it also has one of the world's finest regulatory climates for the defense industry? That's why defense companies from as far away as England provide training in the region.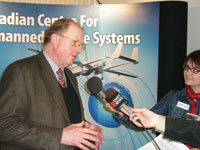 It helps that Southeastern Alberta boasts hundreds of miles of unrestricted airspace, which is not available in the United States or Europe. That's why defense organizations are flocking to Alberta to test flight vehicles. It has resulted in a boom for the defense technology industry, with more than 250 private contractors in the region testing such technologies as flight systems for aerial mapping, surveillance and research.
"Our contractors simply cannot test their equipment anywhere in the United States," explains Caroline Grover, executive director of the Economic Development Alliance of Southeast Alberta. "It's no wonder the Canadian Center for Unmanned Vehicle Systems is located here, and that Medicine Hat has become a hub for defense technology."
The University of Calgary, Lethbridge College, and Medicine Hat College provide a steady stream of qualified employees with courses geared to the defense industry. Alberta's reputation for excellent employment opportunities – buoyed by the oil industry – means the hardest workers and finest professionals from across Canada flock to the region for employment.
Inexpensive real estate costs, with an abundance of land in the largely rural communities that make up the region, make growth easy. Furthermore, Medicine Hat and Calgary own their utilities, keeping costs among the lowest in Canada, no less the United States.
Polycore, a leading thermoplastic tubing lining company, has experienced growth beyond their highest expectations since moving to Bow Island, Alberta in mid-2007. They doubled both their workforce and the size of their plant. "It's been unreal," says John Jenkins, Polycore plant manager. "For being in a town of just 1,800 people, we've had an incredibly stable workforce and supportive local government. And the quality of life is unbeatable.
Paving the Hydrogen Highway in British Columbia
British Columbia has paved its Hydrogen Highway to perfection. Here you will find the world's most leading-edge fuel cell technology. In fact, you'll see it in action during the 2010 Winter Olympics when 20 fuel-celled busses will be deployed at the Olympic Village in Whistler.
It is the culmination of more than two decades of leadership in the industry, when Ballard, one of the world's first fuel cell manufacturers, started operations in British Columbia. This was buoyed by the establishment of the National Research Council's Institute for Fuel Cell Innovation (NRC-IFCI) in Vancouver a little more than a decade later. NRC-IFCI addresses industry-defined technology development and commercialization priorities through its world-renown research and demonstration programs. In addition to its cutting-edge research, the institute also operates the unique Advanced Testing and Validation Centre (ATVC) that enables small- and medium-sized enterprises to test new products and prototypes for international markets. NRC-IFCI also collaborates with these businesses to showcase real-world applications for hydrogen and fuel cell technology like the public transportation at the Winter Olympics.
"British Columbia is very supportive of the fuel-cell industry, and the fleet of fuel cell busses – the largest fleet in the world – definitely shows that commitment," says Amy Harada Bradley, CA, CPA, director of Corporate and Treasury for Ballard. "Furthermore, because of the cluster of fuel-cell research in British Columbia, we have a significant pool of technical talent that you'd be hard-pressed to find anywhere else – from experienced professionals to recent university graduates."
Yoga Yogendran, NRC-IFCI director of Technology Deployment and Commercialization, concurs. "Between NRC-IFCI and the University of British Columbia, Simon Fraser University, and the University of Victoria, we have some of the world's most powerful infrastructure for clean energy research, and this attracts the world's top talent, in addition to producing some of the industry's most skilled professionals."
About the Author