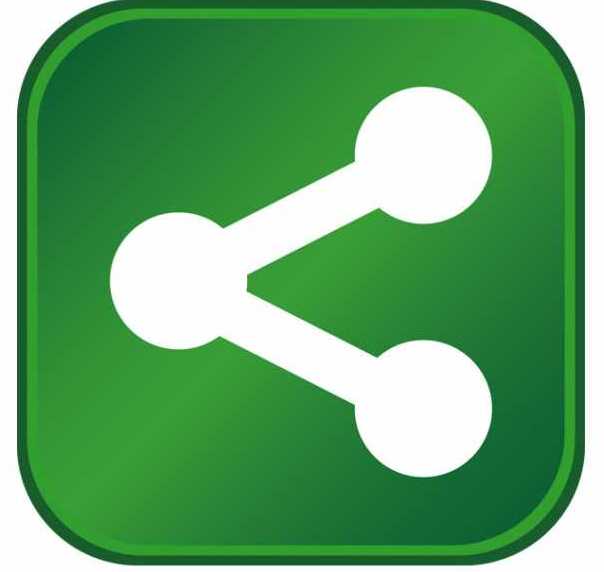 If you're looking to be surrounded by impressive opportunity, look to Alabama's Coastal Gateway.
This pristine region of Alabama, with abundant natural beauty and quaint, yet unusually cosmopolitan towns, is located less than an hour from Mobile and Pensacola, within three hours of Birmingham, and under five hours from Atlanta and New Orleans. Transportation is easy thanks to Interstate 65, which stretches from Mobile to Chicago; and the Tombigbee Waterway, which links the Port of Mobile to the Tennessee River and, ultimately, the Mississippi River. Several regional airports also service the area as part of the region's "aviation triangle." Coastal Gateway is situated in the middle of the South Alabama Aviation Triangle, located between Dothan, Mobile and Montgomery, and features an impressive concentration of aviation manufacturers.
The Coastal Gateway counties of Clarke, Choctaw, Conecuh, Escambia and Monroe are optimally positioned to make the most of Alabama's burgeoning economic development. A site located less than 10 miles south of Clarke County will be home to the first North American ThyssenKrupp facility. The development of this high-end stainless and carbon steel plant was the largest private-sector industrial announcement in the nation's history. In Mobile, less than an hour south of Coastal Gateway, European Aeronautic Defense and Space Company (EADS) has contracted to build an advanced tanker production facility and an airbus engineering center that will employ thousands, and be one of the largest facilities of its kind in the world.
Wiley Blankenship, president and chief of executive officer of Coastal Gateway Regional Economic Development Authority, is thrilled about the influx of industry in neighboring counties. "We couldn't be in a better position for businesses that serve or are served by these industries," he insists. "Our availability of land and shovel-ready sites, as well as our impressive tax incentives, make our counties an exceptional value."
Blankenship is quick to note that the counties he serves are in the heart of the Southeast's "wood basket" and boasts the highest concentration of yellow pines in the northern hemisphere. This has attracted corporations such as Georgia Pacific, Alabama River Pulp and Newsprint, and Boise-Cascade. Secondary wood-product companies, such as furniture and cabinet manufacturers, are as busy as ever because the region has remained untouched by the nation's housing downturn.
The region draws industry of all types because of impressive economic incentives, a well-educated and motivated workforce, competitive utilities, and abundant building sites and options.
It Pays to Move to the Coastal Gateway
"Alabama is very pro-business; we didn't ask for any special consideration, but they gave us a tax abatement; we only pay school tax for the next 20 years," enthused Eric Sekeres, executive vice president of International Sign and Design Corporation. Sekeres' company is the sign manufacturer of choice for retail, hospitality and restaurant giants such as such as TJ Maxx, Dairy Queen, Hampton Inn and dozens of others. International Sign opened a division in Monroeville in 2006 with anticipated employment of 10 to 15 people. By the end of 2008, they will employ more than 150 people and expand their operations by more than 60,000 square feet, making Monroeville their principal manufacturing facility - for good reason:
"After our first full year of operation in Monroeville, we have been absolutely profitable with good margins; this year we expect profits to really go off the map," said Sekeres.
Helping make profits soar for regional businesses are incentives such as:
The Renewal Community Program, which covers most of Monroe and Conecuh counties. Businesses that relocate to renewal communities receive special federal tax incentives. For instance, a company that invests at least half-million dollars into a renewal community and hires at minimum nine employee will receive a $1,500 federal wage credit per employee.

Gulf Opportunity (GO) Zone, which covers Choctaw and Clarke counties, offers tax incentives to help revitalize and rebuild communities in zone.

Favored Geographic Area. All Coastal Gateway counties are located in the favored geographic area and are possibly eligible for Alabama income tax credit.

Grants for construction that will ultimately result in local employment.

Tax Abatements. Industrial development boards are allowed to abate all non-educational, sales and use taxes for a decade.

Tax Credits. The Alabama Department of Revenue often credits companies up to 5 percent of their initial capital investment against their state income tax liability for up to 20 years.
"What makes these incentives especially appealing are our officials with the Alabama Department of Revenue – they are the easiest to work with in the nation," said Blankenship. "An Alabama Department of Revenue representative will personally go over the tax incentives available to your organization. Our local and state governments are pro-business to the highest degree."
Customized Recruitment and Training – For Free!
If you plan on hiring just five people, the Alabama Industrial Training Program (AIDT) can recruit, prescreen, select and train your entire workforce at no charge. The program was established to attract new industries and expand existing ones. The AIDT provides job-specific pre-employment and on-the-job training programs, as well as a full range of customized technical training programs that are free to the employers and trainees. Management and supervisory training programs are also available. In addition to training, AIDT offers services including trainee recruitment and screening, safety assistance and industrial maintenance assessments. Training is delivered through 38 Mobile Training Units (MTUs) customized to meet specific company needs. MTUs go directly to the employer site to provide classroom and hands-on education.
"We are gaining a national reputation for our workers, and we can credit the education and services offered by AIDT and our two-year college system for that," Blankenship pointed out.
"We have absolutely no difficulty finding quality people to work for us," echoes Sekeres. "By and large, this region has a tremendous workforce."
The Power of Choice
"Our region has very competitive utility rates, among the lowest nationally," boasted Blankenship. It helps that Coastal Gateway has two competing power companies: Alabama Power and Power South. Customers that make a $200 million investment in the region, create 500 jobs and anticipate high power usage can choose their utility provider.
"Even better, these utilities companies have a can-do attitude – they work with businesses of all sizes to give them the best value so they relocate here," continued Blankenship.
Ready, Set, Relocate! Shovel-Ready Opportunities Make Moving Easy
The Coastal Gateway boasts several sites, pre-approved by the Alabama Development Office, for support and service industries to the EADS. The infrastructure is already in place for everything from electrical to sewer and water to high-speed Internet.
"Developing on a shovel-ready site can give you an impressive jump-start, considering it can take six to 18 months to get utilities in place," said Blankenship. "Some sites already have speculative buildings, ranging in size from 18,000 to 50,000 sq. ft., which speeds up the development process even more."
Sweet Home Alabama
Regardless of the great workforce, the tax incentives and the location, there was one reason Sekeres decided to move his manufacturing operation to Monroeville. "I wasn't about to make my management move to a place where I wouldn't want to live myself," he declared.
It should come as no surprise that this native New Yorker is building a home in Monroeville. "I am so surprised to find myself totally happy in a small Alabama town. Yet, Monroeville is surprisingly cosmopolitan – it's the home of Harper Lee and Truman Capote. Moreover, it's marvelously located; we have easy access to everything."
Sekeres is so taken with the area that he and his wife have become very active in the Monroeville community, donating more than 500 pieces of art so Alabama Southern Community College can open an art museum worthy of a large metropolitan area, and are looking forward to starting a ballet company.
"We're happy to do this for the community because the community has been so good to us," he explained. "Moving our manufacturing here has been a wonderful experience; we've been incredibly blessed and truly appreciate the opportunity to both live and do business in the Coastal Gateway."
About the Author