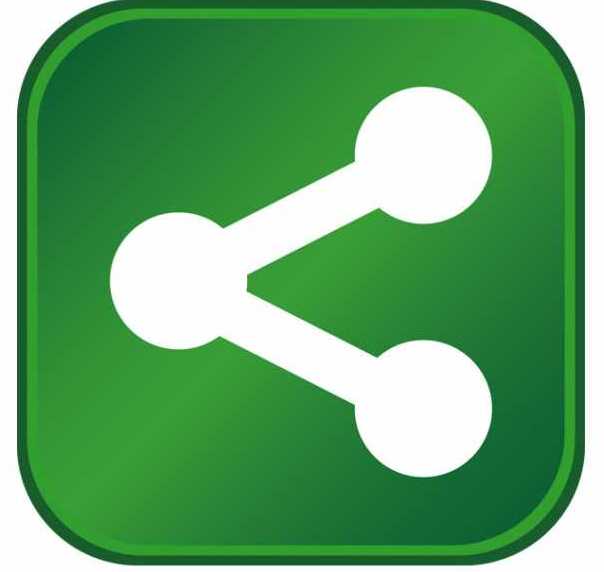 Arizona Governor Doug Ducey, Chandler Mayor Jay Tibshraeny and Orbital ATK, one of the world's leading aerospace and defense technology firms, announced the expansion of the company's launch vehicles operations onto a new campus in Chandler, Arizona.
Chandler City Council approved a resolution and rezoning to support the development of the new Orbital ATK campus at Willis Road along Chandler's Price Corridor, known for being home to leading-edge companies focused on advanced business services, aerospace, life sciences, sustainable and high technology research and manufacturing.
With the expansion, Orbital ATK will occupy 617,000 square feet in two buildings on a 47-acre campus. Manufacturing space will account for 261,000 square feet. With additional facilities in Arizona, Orbital ATK's total footprint in the state is more than 892,000 square feet, directly supporting more than 2,200 high-tech and high-paying aerospace and defense jobs with a total payroll of more than $170 million in Arizona.
Orbital ATK's new campus is a result of recent growth as well as projected future work. In 2017, Orbital ATK hired 250 employees at its Chandler facility. The company has plans to fill 200 open positions and eventually expand its Chandler workforce by another 50 employees over the next year and a half. These jobs are part of the Chandler launch vehicles division's expansion plan that was announced in November 2016. They are full-time, high-wage jobs, two-thirds of which are in engineering. Orbital ATK's launch vehicle business in Chandler began in the 1980s and has grown to nearly 1,600 employees. The business provides rockets for commercial, civil and government customers.
The additional jobs complement Arizona's robust aerospace and defense sector, which contributes $11.7 billion annually to the Arizona economy and employs more than 54,600 workers.
"This latest expansion of Orbital ATK's Chandler operation is a testament to the quality of Arizona's talent and the ideal operating environment our state provides for aerospace and defense industry leaders," said Governor Doug Ducey. "We are thrilled that Orbital ATK continues to grow in Arizona and we thank the company for this significant investment."
Rich Straka, vice president and general manager of Orbital ATK's Launch Vehicles Division, said he is looking forward to expanding the company's business in Chandler. "The launch vehicles we design and manufacture here are instrumental in providing cargo to the crews on the International Space Station, space and earth science, and in defending the nation. We appreciate the State of Arizona and City of Chandler for providing support that enables Orbital ATK to continue to execute on these vital programs for our country."
This project will add to the growing landscape of high-wage Science, Technology, Engineering, and Mathematics (STEM) jobs in Chandler and the state.
"The growth of Orbital ATK's Launch Vehicles division into this new, state-of-the-art campus is exciting news for the company and for our state," said Sandra Watson, Arizona Commerce Authority president & CEO. "This project will further advance Arizona's reputation as a national leader in aerospace and defense."
Chandler Mayor Jay Tibshraeny said he appreciated Orbital ATK's continued faith in the City expressed through their selection of Chandler for this expansion project. "Orbital ATK has long been an anchor on the Price Corridor and a vital contributor to Chandler's reputation as the Innovation and Technology Hub of the Southwest. We have seen a number of Chandler companies expand their workforces this past year, and these new, high-level engineering jobs will have a tremendous impact to the region as Orbital ATK continues its strong investment in Chandler."
Today, Orbital ATK has hundreds of high-tech job openings that it is seeking to fill at its facilities in Chandler, Gilbert and Mesa, Arizona. For more information and to apply online, please visit https://jobs.orbitalatk.com/.
About the Arizona Commerce Authority
The Arizona Commerce Authority (ACA) is the state's leading economic development organization with a streamlined mission to grow and strengthen Arizona's economy. The ACA uses a three-pronged approach to advance the overall economy: attract, expand, create - attract out-of-state companies to establish operations in Arizona; work with existing companies to expand their business in Arizona and beyond; and help entrepreneurs create new Arizona businesses in targeted industries. For more information, please visit www.azcommerce.com and follow the ACA on Twitter at @azcommerce.
About Orbital ATK
Orbital ATK is a global leader in aerospace and defense technologies. The company designs, builds and delivers space, defense and aviation systems for customers around the world, both as a prime contractor and merchant supplier. Its main products include launch vehicles and related propulsion systems; missile products, subsystems and defense electronics; precision weapons, armament systems and ammunition; satellites and associated space components and services; and advanced aerospace structures. Headquartered in Dulles, Virginia, Orbital ATK employs approximately 14,000 people across the U.S. and in several international locations. For more information, visit www.orbitalatk.com.
About Chandler, Arizona
Chandler has built a reputation as the Innovation and Technology Hub of the Southwest. But life in Chandler goes beyond a thriving and dynamic business community. Known for its rich diversity, family fun and progressive entrepreneurship, Chandler has grown to become the state's fourth largest City with a population of more than 250,000. Chandler was recently named #1 Best Places to Find a Job and #13 Best City for Women in Tech. The City also is one of the safest communities in the nation and boasts AAA bond ratings from all three national rating agencies. For more information, visit http://chandleraz.gov/.