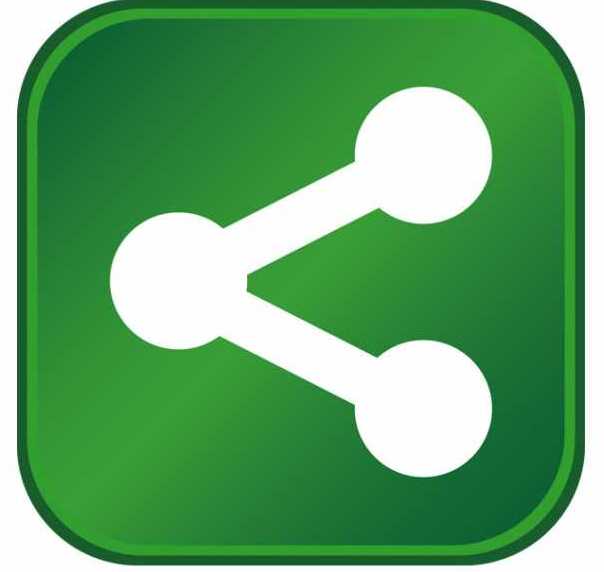 Virgin America, the only major domestic airline headquartered in California, marked the opening of a new flight training facility with a state-of-the-art Required Navigational Performance (RNP)-certified CAE Airbus A320 full-flight simulator– the first such pilot training facility of its kind in Northern California.
Located in Burlingame, California near the airline's corporate headquarters and its San Francisco International Airport (SFO) base of operations, the new Virgin America Flight Training Center represents an $11.7 million investment. As one of the few expanding U.S. airlines, the new facility will allow Virgin America to continue to grow and train its pilots using the most advanced technology available. The CAE simulator is able to accurately reproduce in great detail, the tactile, visual and operational environment that pilots experience in the airline's actual Airbus A320 Family aircraft. Many of the airline's teammates joined Virgin America
"Virgin America has been one of the few growing airlines in the current economic climate, and to date we've created 2600 jobs, expanded to 18 destinations and welcomed more than 17 million guests," said Virgin America President and CEO David Cush. "Despite our rapid growth, our teammates continue to build a different kind of airline and deliver a product that sweeps the awards every year. In the very best sense, this airline represents the innovative spirit of the Bay Area – and we're pleased to invest in a next generation training facility that positions us for the next five years of growth and beyond."
Guests at the opening event had the opportunity to "test fly" the new electric motion-based simulator that replicates the full flight experience for pilot training.
The simulator offers a training capacity of more than 6000 hours per year and allows the airline to provide its pilots with a seamless training experience in the Bay Area. Previously, the airline trained its flight crew at simulator facilities in Texas and Florida. The carrier began training flight crew at the new Burlingame facility earlier this spring.
 "I congratulate Virgin America for reaching this important milestone," said Congresswoman Jackie Speier. "By bringing all of their flight training to the Bay Area, Virgin America is once again providing fuel to our local economy. The airline continues to create jobs, stimulate travel and drive economic development for our region – and this next step allows them to not only continue to grow, but to do so responsibly – with an eye toward sustainable best practices."
As an RNP-certified simulator, the new facility will allow the airline to grow using the most advanced technology. Signed into law earlier this year, the FAA Reauthorization Bill established a timeline for phased implementation of RNP at major airports. RNP represents the next step in aircraft navigation offering greater flexibility in route design through the ability to conduct continuous descent and curved approaches via GPS inputs. Virgin America estimates that utilizing RNP to its full capability could reduce fuel usage by as much as 400 pounds per flight. At airports like SFO, RNP will also allow for more efficient runway use during low visibility conditions. RNP certification requires that all pilots undergo training using an RNP-ready simulator. The opening of the new facility paves the way for Virgin America to move to RNP approaches over the next 12 to 18 months.
Since its 2007 launch, Virgin America has made environmentally sustainable practices part of its training and operations. The carrier operates a new Airbus A320 Family fleet that is up to 25 percent more CO2 efficient than the average U.S. fleet. In 2011, the airline grew into its new home as the anchor tenant at SFO's Terminal 2 (T2) – the first major LEED® Gold-certified airport terminal in the U.S. Virgin America is making additional investments within its T2 spaces to ultimately achieve LEED® Platinum-certification. The airline's Burlingame headquarters is LEED® Silver-certified. In 2011, the airline announced a major fleet order as the launch customer for the new fuel-efficient Airbus A320neo aircraft and GE/CFM LEAP engine.
 CAE, a global leader in modeling, simulation and training for civil aviation and defense, developed Virgin America's new simulator and provides regulatory support as well as on-site maintenance needs. The new facility is part of the Airbus-CAE Training Cooperation, a joint global network of training centers for Airbus aircraft types.
"Since its launch five years ago, Virgin America has experienced record-setting growth and continues to expand," said Jeff Roberts, CAE Group President, Civil Simulation Products, Training and Services. "The CAE facilities and engineering teams have done an excellent job in developing systems that serve the current and future training needs of Virgin America and other Airbus operators."
At a time when most airlines have been contracting or shedding jobs, Virgin America has proven to be one of the fastest growing U.S. airlines in history – with plans to add 200-500 new jobs on an annual basis over the next several years. The airline's decision to locate its headquarters in the Bay Area has created thousands of local jobs, lowered fares through competition and helped make SFO one of the nation's few expanding airports. The airline has a fleet of 52 A320 Family Airbus aircraft – with 60 additional aircraft slated for delivery from 2013-2019. Virgin America flies to San Francisco, Los Angeles, New York, Washington D.C. (Dulles), Seattle, Las Vegas, San Diego, Boston, Fort Lauderdale, Orlando, Dallas-Fort Worth, Los Cabos, Cancun, Chicago, Puerto Vallarta, Palm Springs, Philadelphia, Portland (as of June 5, 2012) and Washington Reagan National (as of later this summer).
To view photos of the new Virgin America Flight Training Center and simulator, visit: http://www.virginamerica.com/vx/photos.
 About Virgin America: Headquartered in California, Virgin America is a new domestic airline that offers guests attractive fares and a host of innovative features aimed at reinventing air travel. As the only airline headquartered in the Bay Area, Virgin America's principal base of operations is SFO's sleek and sustainable new T2. Known for beautifully-designed planes with WiFi, power outlets and touch-screen entertainment at every seat, Virgin America has swept the travel awards since its 2007 launch, including being named "Best U.S. Airline" in Conde Nast Traveler's Readers' Choice Awards and Travel + Leisure's World's Best Awards. For more, visit: www.virginamerica.com.

NOTE : Virgin America is a U.S.-controlled, owned and operated airline. It is an entirely separate company from Virgin Atlantic. Sir Richard Branson's Virgin Group is a minority share investor in Virgin America.