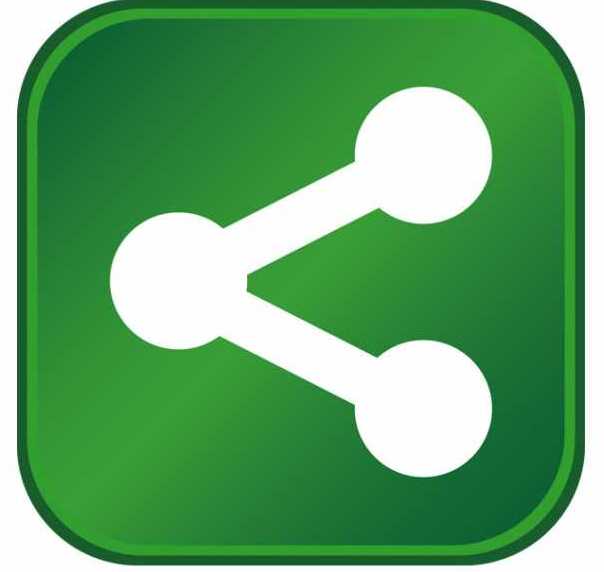 Bolstered by crucial local and state economic development incentives, Sierra Completions, a subsidiary of Sierra Nevada Corporation (SNC), stands one step closer in their plans to build its proposed high-end aircraft completions complex at the Colorado Aerospace Park at the Colorado Springs Airport. The overall incentives were critical to Sierra Completions' decision to locate in Colorado. Meanwhile, the state also greatly benefits as the four-phase, $88-million campus will house more than 2,100 employees within five years and is expected to provide a multi-billion dollar economic impact, including indirect and induced employment, to the Pikes Peak region [1].
"We were very pleased with the cooperation and commitment brought to the table by state and local officials, proving they're invested as much in the success of Sierra Completions as we are," said Jon Burgoyne, president of Sierra Completions. "This new subsidiary of SNC will serve as an anchor tenant for the state's emerging commercial aerospace industry while also building on the company's decades of experience in aircraft systems. The construction of the Aerospace Park and Completion Center will move forward once final agreements are fully negotiated and executed."
Sierra Completions serves private sector V-VIPs and Heads of State, modifying jet interiors to create an "office in the sky." Featuring world-class engineering and design, the new business comes complete with all the cutting-edge systems and technology for which SNC has become recognized over the past 50 years. Services include design, modification, integration, modernization, certified aircraft maintenance, and overhaul of the aircraft.
Development of Sierra Completions helps diversify the Colorado Springs' economy — almost half of the area's employment dollars go to U.S. Department of Defense employees — and serves to keep trained talent local as personnel transition out of the military. Additionally, it will be one of only a few completion centers in the U.S. capable of accommodating the Airbus A350 and the Boeing 747 and 787, which are among the largest wide-body aircraft in the world.
"Market studies have shown the Sierra Completions stage is set for success as it fills a niche currently being unmet in the aerospace industry," said SNC President Eren Ozmen. "We are grateful to the state of Colorado, the Colorado Office of Economic Development and International Trade, the city of Colorado Springs, El Paso County, the Colorado Springs Regional Business Alliance and the Airport Authority for helping us make the Sierra Completions dream a reality. Together, we will create the world's premier general aviation completions facility."
"With the announcement today by Sierra Nevada Corporation, Colorado Springs is on its way to becoming home to an aviation facility unlike any other in the country," said Gov. John Hickenlooper. "The Sierra Completions complex will create thousands of jobs and pump $5 billion into our state's economy. Sierra Nevada Corporation has proven again and again to be a great partner and asset for Colorado. We're thrilled to welcome Sierra Completions and be part of the continued success and expansion of SNC."
About Sierra Nevada Corporation 
Sierra Nevada Corporation (SNC), headquartered in Sparks, Nevada, is among the "World's Top 10 Most Innovative Companies in Space." Over the last 30 years, under the leadership of President Eren Ozmen and CEO Fatih Ozmen, SNC has become one of America's fastest-growing private companies and the Top Woman-Owned Federal Contractor in the United States. With a workforce of over 3,000 personnel in 17 states in 31 locations and 2 locations in Europe, SNC has a reputation for rapid, innovative, and agile technology solutions in electronics, aerospace, avionics, space, propulsion, micro-satellite, aircraft, communications systems and solar energy.
SNC has six unique business areas that are dedicated to providing leading-edge solutions to its dynamic customer base. SNC has a proven track record of success spanning more than five decades. It is focused on providing its customers with the very best in diversified technologies and continues to focus its growth on the commercial sector through internal advancements in dual-use applications and outside acquisitions including the emerging markets of renewable energy, telemedicine, nanotechnology, cyber and net-centric operations.
For more information on SNC visit http://www.sncorp.com and follow us at Facebook/Sierra Nevada Corporation. Sierra Nevada Corporation and SNC are trademarks of Sierra Nevada Corporation.
 [1] Estimates taken from, "The Aerospace and Defense Industry in the U.S. — A financial and economic impact study", Deloitte Development LLC, 2012 and "The Pikes Peak Defense & Aerospace Sector Economy", Colorado Springs Regional Business Alliance, 4/2014.