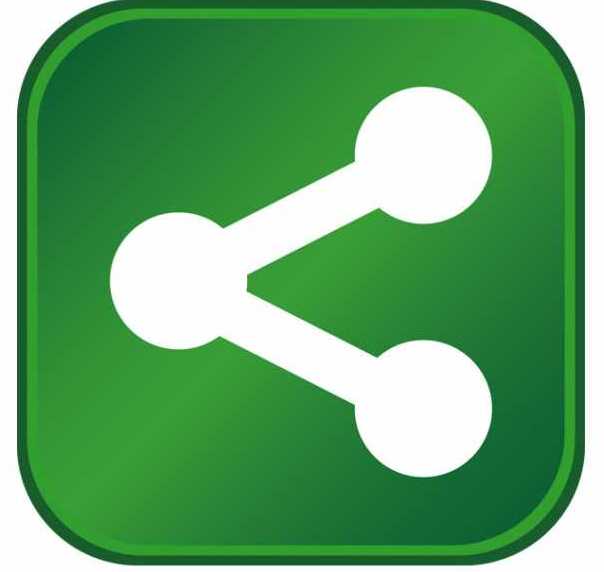 Governor Rick Scott announced the opening of Embraer Aircraft Holding, Inc.'s new engineering Center of Excellence in Melbourne. The company's new $24.2 million facility will house 200 new research and engineering professionals. The Center of Excellence project was announced in March of 2012.
Governor Scott said, "Embraer's commitment to Florida and their creation of 200 jobs will help more Florida families get back to work and live the American Dream. This project is great news for the Space Coast and I'm excited to see this company grow as they open today. Since December 2010, we have created more than 620,000 private-sector jobs and we will continue working hard to create an opportunity economy where every Floridian who wants a job can get one."
The new 63,500-square-foot Embraer Engineering and Technology Center USA sits on 13 acres and houses a state-of-the-art engineering unit, complete with 3D computer-aided design, computational fluid dynamics, finite element modeling, 3D virtual reality center, prototype capabilities and sophisticated laboratories and other test equipment. Employment specialties will include mechanical and electrical systems engineers, interior design engineers, structural engineers and certification engineers. The company plans to partner with universities and other institutions in the U.S. to develop "programs of mutual benefit" and bring its Phenom 100 and Phenom 300 business jets closer to potential U.S. customers.
"As we celebrate the 35th anniversary of our North American presence this month, we are once again expanding our longstanding relationship with the State of Florida and the Brevard community with the opening of a cutting-edge Engineering & Technology Center" said Frederico Fleury Curado, Embraer S.A. President and CEO. "With the highly qualified team of engineers that will work in these offices and laboratories, we will bring the most advanced solutions to our customers."
Florida is home to more than 2,000 aerospace and aviation companies employing over 87,000 workers across the state. Florida has been the undisputed air traffic hub of the Western Hemisphere, a major hub for flight training and maintenance, repair and overhaul (MRO) operations, and home to leading manufacturers of all types of aircraft and aircraft components.
Secretary of Commerce and President & CEO of Enterprise Florida Gray Swoope, participated in this morning's event and spoke about Embraer's growing presence in Florida, "When Governor Scott and I visited Embraer's R&D center in Brazil in 2011, we were able to see first-hand what having them here could do for Florida. Because of the strong partnerships between Enterprise Florida, the Space Coast EDC, Brevard County, the Melbourne International Airport and Space Florida, we can bring competitive, game-changing projects like this new Center of Excellence to Florida. Embraer could have located this new engineering facility anywhere in the world, but they chose Florida and we appreciate their continued commitment to the state."
This project was made possible through strong partnerships between Enterprise Florida, the Florida Department of Economic Opportunity, CareerSource Florida, the Economic Development Council of Florida's Space Coast and the City of Melbourne.
"Embraer is a leader in the aerospace industry and their choice to expand operations in Florida is a big win for our state. By adding 200 research and engineering jobs to the Melbourne community and the state's economy, Embraer is contributing to our economic turnaround story," said Florida Department of Economic Opportunity Director Jesse Panuccio. "This administration is committed to building an opportunity economy in which businesses have the supports and confidence to grow and create jobs for Florida families."
As part of the project, CareerSource Florida has offered Embraer performance-based partial reimbursement grants for employee training through the Quick Response Training (QRT) program. QRT grants are structured to be flexible and responsive to the training needs of new or expanding businesses.
"Embraer's latest expansion in Florida and the addition of 200 high-skill, high-wage research and engineering positions is fantastic news for the Space Coast and for our entire state," said Chris Hart IV, president and CEO of CareerSource Florida. "CareerSource Florida is proud to assist Embraer with customized training opportunities to further their employees' career development and future prosperity for their families."
"Today we celebrate another milestone in what has become a strong and thriving relationship between Embraer, a world class company and Brevard County, a world class community," said Mary Bolin Lewis, District 4 commissioner and chairman of the Brevard County Board of County Commissioners. "The Space Coast is the place for engineering and technology. This innovation focused facility, and the 200 citizens it will employ, will foster next generation technological advancement for the company."
"Embraer could have committed to this level of growth at any of their locations, but they chose to do so in Melbourne," said City of Melbourne mayor Kathy Meehan. "There isn't a greater compliment than repeat business and we're thrilled to play host to Embraer's third project in our aviation centric city. Long-term investment from a global leader and model corporate citizen doesn't happen every day. As a community, we're honored it's happening here."
"Embraer opened the door to the rapidly growing aviation sector in Brevard, and as a result, our community's stock has risen," said Lynda Weatherman, president and chief executive officer, Economic Development Commission of Florida's Space Coast. "In a matter of years, the face of the Space Coast's business community has transformed into a hotbed of aviation activity because this dedicated community team was able to show Embraer what we had to offer, our workforce, our lifestyle, our aviation heritage and our forward vision. That message is translating into new opportunities for the Space Coast."
Embraer – U.S. located in Florida, supports sales, marketing and after sales support for North America's commercial, defense and business markets. Other U.S. facilities include the Embraer Executive Jets Service Centers as well as a MRO facility, Embraer Aircraft Maintenance Services, to support the commercial jet market. Embraer's corporate headquarters, located in Brazil, is the world's largest manufacturers' of commercial jets up to 120 seats and one of Brazil's leading exporters.
Enterprise Florida, Inc. (EFI) is a partnership between Florida's businesses and government leaders and is the principal economic development organization for the state of Florida.  EFI facilitates job growth for Florida businesses through recruitment and retention, international trade and exporting, promotion of sporting events, and capital funding programs to assist small and minority businesses.