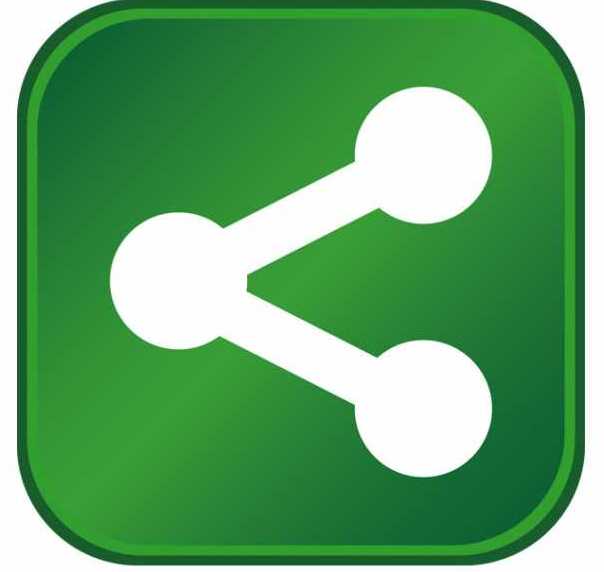 The Economic Development Commission of Florida's Space Coast (EDC) announced the grand opening of Embraer's newest 236,000 square-foot operation in Melbourne to accommodate the assembly, painting and delivery of the company's latest executive jet aircraft, the Legacy 450 and Legacy 500.
Governor Rick Scott and representatives from the EDC joined local, national and international dignitaries in a ribbon-cutting event for Embraer's third facility expansion at the Orlando Melbourne International Airport.
Governor Scott said, "I am proud to join Embraer in cutting the ribbon of their expanded aircraft assembly facility today. Two years ago we announced that Embraer had chosen Florida as the best location in the U.S. to manufacture their new aircraft. Embraer already employs more than 1,000 Floridians and the addition of 600 new jobs is incredible news for Florida."
The facility features four new buildings: an assembly hangar, a paint facility, a completion center and flight preparation facility, and a dedicated delivery center. "With the support of Governor Scott, and his team at Enterprise Florida, the Economic Development Commission of Florida's Space Coast, Brevard County, the City of Melbourne, and the Orlando-Melbourne International Airport, we are doubling the size of our campus in Melbourne with the addition of the Legacy 450 and Legacy 500 assembly lines," said Marco Tulio Pellegrini, President and CEO, Embraer Executive Jets. "The growth of our partnerships is a reward for the community's trust, and for its visionary leaders."
Embraer have plans to add 600 jobs within the next four years, totaling the company's announced jobs to 1,000 since it first landed in Brevard County in 2008.
"In 2008, at a time when companies were downsizing, it was Embraer who selected Brevard County for its first US manufacturing and customer design facility," stated Lynda Weatherman, president and CEO of the Economic Development Commission of Florida's Space Coast. "Today, and eight years later we are not only celebrating Embraer's third completed facility in Brevard County, but its significant role in elevating our status as a global leader in the aviation industry."
"It is exciting to watch Embraer continue to raise the bar with each of their lines of premier executive jets." said Jim Barfield, District 2, commissioner and chairman of the Brevard County Board of County Commissioners. "The commitment our community has made to economic development brings companies like Embraer to the Space Coast, results in continued growth of our local small businesses and brings new jobs."
"Embraer provides exciting visible confirmation that Orlando Melbourne International Airport provides an incredible platform from which to grow an international company," stated Greg Donovan, Executive Director of the Orlando Melbourne International Airport. "We fulfill our promises. We celebrate "team". It is fitting that the aircraft assembled here are named Legacy. As they fly through international skies, Embraer Executive Jets that originated from Orlando Melbourne International Airport exemplify the legacy of our partnership of mutual respect: Built on promises made, promises kept, and a team that strives daily to give our community the legacy of flight; man-made and incredibly accomplished."
"The new Embraer assembly facility brings a new level of modern manufacturing into Melbourne." said City of Melbourne Mayor, Kathy Meehan, "We look forward to supporting this new business line and providing opportunity for continued growth and expansion for years to come."
The first Embraer facility began operations in February 2011 and the first Phenom 100 was delivered in December of the same year. In August 2012, the Phenom 300 was added and since then over 170 Phenom jets, valued at over USD 1 billion, have been produced in Melbourne.
2011 – Opening of Embraer's Executive Jets Customer Center, Melbourne Orlando International Airport
2014 – Opening of Embraer's Engineering and Technology Center, Melbourne Orlando International Airport
2016 – Opening of Embraer's Legacy 450/500 Assembly Facility
About the Economic Development Commission of Florida's Space Coast
The Economic Development Commission of Florida's Space Coast (EDC) is dedicated to attracting new business and investment and expanding existing industry throughout the Space Coast, influencing change on government laws and regulations affecting economic development, promoting the Space Coast to encourage new investment, supporting efforts of Space Coast military installations, and relaying new programs and procedures to assist manufacturing and high tech companies. The EDC is a private, not-for-profit coalition whose stakeholders are business leaders committed to the economic growth and stability of Florida's Space Coast. Visit www.SpaceCoastEDC.org
About Embraer Executive Jets 
Embraer is one of the world's leading executive jet manufacturers, having entered the business aviation market in 2000 with the Legacy jet, which led to the launch of Embraer Executive Jets in 2005. Its portfolio, the broadest in the market, consists of the entry-level Phenom 100E and the Phenom 300 light jet, the Legacy 500 midsize and Legacy 450 mid-light, the super midsize Legacy 600 and large Legacy 650, and the ultra-large Lineage 1000E. With more than 10 years in the market, Embraer Executive Jets' global fleet exceeds 1,000 aircraft, which are in operation in more than 60 countries and are supported by the Company's global Customer Support and Services network of 75 owned and authorized service centers, complemented by a 24/7 Contact Center, at its headquarters, in Brazil. For more information, please visit www.embraerexecutivejets.com.