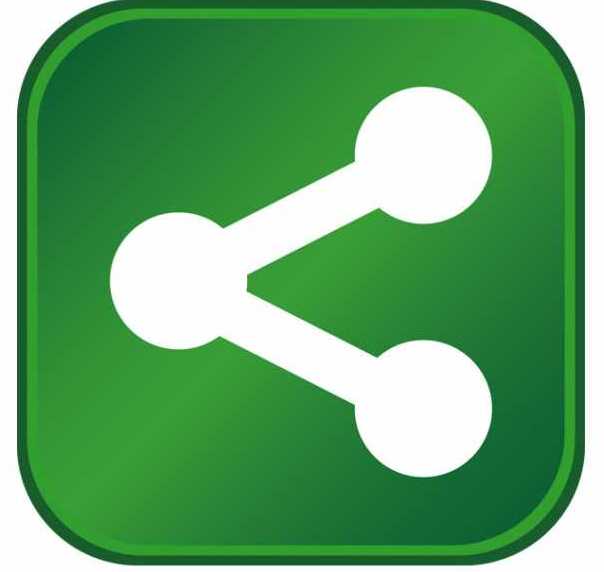 Governor Rick Scott announced that LAN CARGO, the cargo affiliate of LATAM Airlines Group, will build a fleet maintenance facility at Miami International Airport. Currently, the Miami International Airport location serves as the company's cargo world headquarters. LAN CARGO's latest expansion will create 300 jobs with a capital investment of $20 million. This announcement comes after Governor Scott met with the CEO of the company about Florida's business advantages during his international trade and business development mission to Chile.
Governor Scott said, "LATAM Airlines Group's expansion of its maintenance facility in Miami is great news for families in South Florida. Because of our trade mission to Chile, this expansion was made possible. These 300 new jobs will mean that more Floridians are able to provide for their families.  We have worked to make Florida the best state in the nation for business, and we will keep working until every Floridian who wants a job can get one."
LATAM Airlines Group affiliate LAN CARGO's global headquarters is based in Miami, Florida, home to the leading airport in the United States and ninth in the world for international freight, making it a strategic location for the company's cargo operations to and from Latin America. LAN CARGO and its affiliates are projected to transport over 4,500 tons of cargo imports and 3,500 tons of cargo exports through Miami International Airport (MIA) per week, totaling an approximate projection of over 414,000 tons of cargo for 2014 alone. The Company employs a workforce of nearly 1,400 people in Miami-Dade County.
LAN CARGO and its cargo related companies – MAS AIR in Mexico, LAN CARGO Colombia, and TAM Cargo in Brazil – use freighter aircraft and passenger belly space to transport cargo, making them the largest group of air cargo operators in Latin America. With the leading cargo network in the region, the companies offer services to 134 destinations in 23 countries around the world.
An average of over 150 passenger and cargo flights from LATAM Airlines Group and its affiliates take off from MIA each week. LATAM Airlines Group transports over 900,000 passengers per year from Miami to over 114 destinations in South America; in 2014, the Group projects to transport over one million passengers from Miami to South America.
"For LATAM Airlines Group, investing in a sustainable presence that benefits the economies and communities where our employees and customers live and work is a priority," said Cristian Ureta, CEO, LAN Cargo, an affiliate of LATAM Airlines Group.
"Miami-Dade County is the gateway to the Americas and we are proud to be strategically expanding our operation and presence at Miami International Airport," said Fernando Poitevin, COO, LAN Cargo, an affiliate of LATAM Airlines Group.
Florida is home to more than 2,000 aerospace and aviation companies employing over 87,000 workers across the state. Florida has been the undisputed air traffic hub of the Western Hemisphere, a major hub for flight training and maintenance, repair and overhaul (MRO) operations, and home to leading manufacturers of all types of aircraft and aircraft components. In addition, Miami International Airport is one of the busiest airports in the world and during 2010, airport rankings show Miami International Airport as the leading airport in the United States for international freight.
President and CEO of Enterprise Florida, Gray Swoope, said, "With Florida being the No. 2 state in the nation for aviation, companies like LAN CARGO benefit from the industry's resources. This expansion adds to Florida's extensive aviation industry and strengthens the state's position as the Gateway to Latin America. Florida's strong workforce, supportive infrastructure and favorable tax climate make it the best state for business. I look forward to LAN CARGO's continued success throughout our state."
This project would not have been possible without the close partnerships of economic development organizations around the state. Partners include Enterprise Florida, The Beacon Council, Miami-Dade County, Miami International Airport, the Florida Department of Transportation, CareerSource Florida, Inc. and the Florida Department of Economic Opportunity.
"LAN Cargo's investment and expansion show that Miami-Dade County continues to be the logical choice for the flow of goods and services between the U.S. and Latin America," said Miami-Dade County Mayor Carlos A. Gimenez.  "I want to thank Governor Scott for his leadership in continuing to bring jobs to our state, and we'll keep working to expand economic opportunities for all our residents."
"LAN Cargo is a leading business partner here at MIA, and convincing them to build their new Western Hemisphere maintenance facility at our airport, rather than in Latin America, is a big win for MIA and our community," said Miami-Dade Aviation Director Emilio T. González. "Getting to this point was a team effort, and I'm grateful to Governor Scott, Mayor Gimenez, our federal partners, and the MDAD team for bringing this project – and the many jobs that come with it – home to MIA."
"We congratulate LAN Cargo on its new facility and commend all the groups involved in the effort to keep the jobs here," The Beacon Council President & CEO Larry K. Williams said. "LAN Cargo is a longtime employer in our community so we are especially proud that they have chosen to continue to invest in Miami-Dade County."
Support from the Florida Department of Transportation included an Economic Development Transportation Fund Grant, which is awarded to a local government on behalf of a business for public transportation improvements. The grant will be used to reduce transportation impediments and enable safe access to the new facility.
FDOT Secretary Ananth Prasad said, "Under Governor Scott, strategic investment in Florida's airport infrastructure continues to be the catalyst for private sector growth. Funding of LAN CARGO's maintenance facility at Miami International Airport is a demonstration of the department's ability to provide timely private sector support. Miami International Airport is the preeminent international air cargo airport in North America with more air cargo landed weight than any other airport in the continental United States."
As part of the project, CareerSource Florida has offered LAN CARGO performance-based partial reimbursement grants for employee training through the Quick Response Training (QRT) program. QRT grants are structured to be flexible and responsive to the training needs of new or expanding businesses.
"Today's announcement that LAN CARGO is creating more than 100 new jobs in South Florida is further confirmation that Florida has the highly skilled talent businesses need to compete in the global marketplace," said CareerSource Florida President and CEO Chris Hart. "The Trade and Logistics and Aviation/Aerospace industries are important economic drivers in our state, and CareerSource Florida is committed to ensuring ready access to workers with the right skills at the right time."
LATAM Airlines Group S.A. is the new name given to LAN Airlines S.A. as a result of its association with TAM S.A. LATAM Airlines Group S.A. now includes LAN Airlines and its affiliates in Peru, Argentina, Colombia and Ecuador, and LAN Cargo and its related companies, as well as TAM S.A. and its subsidiaries TAM Linhas Aereas S.A., including its business units TAM Transportes Aereos del Mercosur S.A., (TAM Airlines (Paraguay)) and Multiplus S.A. This association creates one of the largest airline groups in the world in terms of network connections, providing passenger transport services to about 135 destinations in 22 countries and cargo services to about 134 destinations in 23 countries, with a fleet of 315 aircraft. In total, LATAM Airlines Group S.A. has approximately 53,000 employees and its shares are traded in Santiago, as well as on the New York Stock Exchange, in the form of ADRs, and Sao Paulo Stock Exchange, in the form of BDRs.
Each airline will continue to operate under their current brands and identities. For any inquiry of LAN or TAM, please visit www.lan.com or www.tam.com.br, respectively. Further information at www.latamairlinesgroup.net