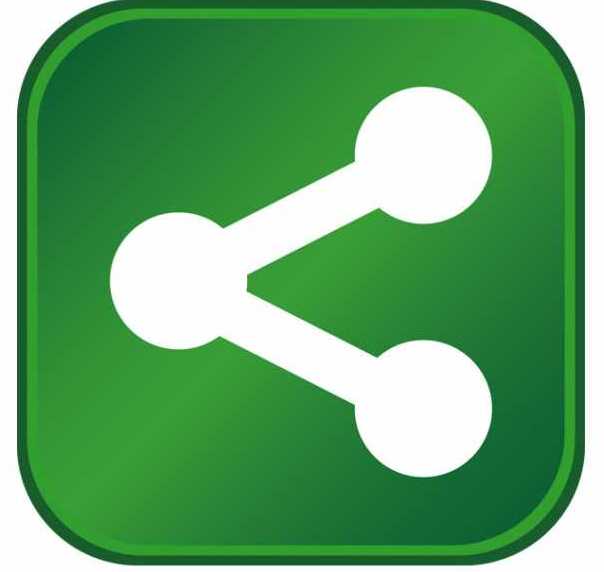 Georgia Department of Economic Development Commissioner, Chris Carr, joined Boeing Company officials and Macon-Bibb County leaders to announce that The Boeing Company, the world's largest aerospace company and leading manufacturer of commercial, business and defense jets and space security systems, will invest $81.7 million to retrofit and equip their existing defense-related facility in the Airport Industrial Park in Macon- Bibb County for the commercial manufacturing of 747-8 fuselage panel assemblies. Over the next three years, this undertaking will create up to 200 new jobs.
Boeing has operated a manufacturing and assembly facility for military aircraft in Macon-Bibb for more than 25 years. The plant will undergo major renovations and upgrades. The improvements will include building and existing equipment upgrades and the installation of new equipment.
"This is good news for Boeing and our customers," said Bruce Dickinson, vice president and general manager for the 747 program, Boeing Commercial Airplanes. "The 747 is an iconic airplane and a key part of our product strategy. The Macon facility provides us with a new source for metal fuselages as we work to address market demand."
"Boeing's choice to manufacture these vital pieces of equipment at their Macon-Bibb County facility is further indication that Georgia is home to a highly-skilled workforce and a world-class infrastructure," said Governor Nathan Deal. "I am confident that their production will continue to thrive as a result of this decision, and I look forward to seeing the positive impact this project has on our state upon execution."
The Boeing 747-8 is a wide-body jet airliner developed by Boeing Commercial Airplanes. Officially announced in 2005, the 747-8 is the third generation of the 747, with lengthened fuselage, redesigned wings, and improved efficiency. The 747-8 is the largest 747 version, the largest commercial aircraft built in the United States, and the longest passenger aircraft in the world. On June 28, 2014, Boeing delivered the 1,500th 747 to come off the production line to Frankfurt, Germany-based Lufthansa. The 747 is the first wide-body airplane in history to reach the 1,500 milestone.
"I am delighted that Boeing will continue to have a strong presence here in Macon-Bibb County," states Macon-Bibb Mayor Robert A. B. Reichert. "They are a prestigious company, a wonderful corporate citizen, and a great employer! I want to thank Boeing for their renewed commitment to Macon-Bibb County. I also want to thank the Governor's Office, the Georgia Department of Economic Development, and the Macon Economic Development Commission for their partnership with the Industrial Authority to make this happen. This strengthens Middle Georgia as a premier location for aerospace manufacturing and maintenance."
Macon-Bibb County Industrial Board Chairman Cliffard Whitby states, "The Industrial Authority is honored to spearhead local efforts in support of Boeing's repurposing of the existing Macon-Bibb County facility. This large investment in our community creates new sector jobs. We are equally proud that Boeing has chosen Macon-Bibb County as the location for a Commercial Division facility in Georgia." Mr. Whitby continues, "The Industrial Authority looks forward to continuing to work with Boeing, along with our federal, state and local teams, to encourage similar, smart growth solutions for our economy, companies and citizens."
"This exciting new commercial opportunity at Boeing's Macon-Bibb County facility is the result of progressive and persistent teamwork between the public and private sector," said GDEcD Commissioner Chris Carr. "All involved have worked hard to make this a reality, and we will continue to do everything we can to make sure that Boeing is successful in Georgia for many years to come."
Leonard Bevill, Chairman of the Macon Economic Development Commission praised the dedication and professionalism of the Boeing Team Macon employees, "The Macon facility has always been a leader in efficiency and cost effectiveness in the Boeing family. Twice it has been named Manufacturer of the Year in Georgia, Industry Week 'Top Ten Manufacturer in the Nation', plus several other safety and productivity recognitions." Bevill said. "We are pleased to see the 25 plus year relationship between The Boeing Company and Macon-Bibb and Middle Georgia continue."
About The Boeing Company, Inc.
Boeing products and tailored services include commercial and military aircraft, satellites, weapons, electronic and defense systems, launch systems, advanced information and communication systems, and performance-based logistics and training. They have a long tradition of aerospace leadership and innovation. Boeing continues to expand its product line and services. Its broad range of capabilities includes creating new, more efficient members of its commercial airplane family; integrating military platforms, defense systems and the warfighter through network-enabled solutions; creating advanced technology solutions; and arranging innovative customer-financing options.
About the Macon-Bibb County Industrial Authority:
The Macon-Bibb County Industrial Authority (MBCIA) is a public body corporate and politic duly created by an Act of the General Assembly in 1962, and is governed by a six member board. The MBCIA was created for the public purpose of promoting and expanding, for the public good and welfare, industry and trade within Macon-Bibb County, Georgia and reducing unemployment to the greatest extent possible. The MBCIA has developed and owns land in several industrial parks, and also leases manufacturing, warehousing and office space. The MBCIA partners with the Macon Economic Development Commission in the economic development efforts of the community.
About the Macon Economic Development Commission
The Macon Economic Development Commission (MEDC) is a public-private partnership funded by the Greater Macon Chamber of Commerce, Macon-Bibb County and the Macon Water Authority to act as the single point of contact for economic development projects. MEDC is responsible for recruiting new business and industry to Macon-Bibb County; working with existing business and industry on expansions and retention and assisting the partners with the development of the Downtown Industrial District. MEDC works in partnership with the Macon-Bibb County Industrial Authority. For more information on the Macon Economic Development Commission, access the website at www.maconworks.com.