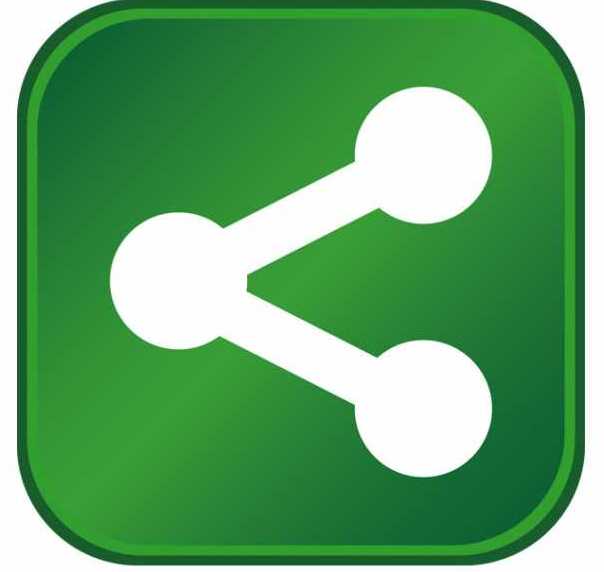 Gov. Bobby Jindal and Bell Helicopter CEO John Garrison announced the start of construction for the company's Lafayette Aircraft Assembly Center, which is scheduled to begin assembly operations of the new Bell 505 JetRanger X™ helicopter by 2016 at the Lafayette Regional Airport. The first modern-era aircraft assembly facility in Louisiana, the Bell Helicopter site will create 115 new direct jobs, with an average salary of more than $55,000 per year, plus benefits. Louisiana Economic Development estimates the aerospace project will result in another 136 new permanent indirect jobs, for a total of more than 250 new jobs in the Acadiana Region and surrounding areas.
Garrison announced the initial hiring of management team members for the Lafayette Aircraft Assembly Center: General Manager Paul Watts and Human Resources Business Partner Krystal Holder, both veteran Bell Helicopter employees. In addition, the company confirmed receipt to date of more than 200 purchase agreements for the Bell 505. The five-seat, single-engine, turbine helicopter combines Bell Helicopter's proven technology with nearly a half-century of experience defining the SLS, or short light single, market with earlier JetRanger models.
Gov. Jindal said, "We are delighted that construction of a world-class aerospace assembly facility is underway in Lafayette and that skilled Louisiana workers will be producing the standard-bearer for a vital segment of the commercial aviation market. Companies like Bell Helicopter are recognizing what Louisiana offers the top employers of the future: a best-in-the-nation business climate, an outstanding workforce, a tremendous infrastructure and a quality of life like no other. For those reasons, Louisiana is becoming the investment state of choice for expanding businesses from around the world. We are excited that hundreds of Louisiana families will benefit from the advanced aerospace assembly operations that will take place here in Lafayette."
The 82,300-square-foot, $26.3 million Lafayette Aircraft Assembly Center will be funded by the State of Louisiana, owned by Lafayette Regional Airport and leased by Bell Helicopter. The company will make an additional capital investment of $11.4 million in equipment and tooling at the 14.5-acre airport site, which is adjacent to U.S. 90.
"We have experienced tremendous interest and support from our customers for this aircraft, confirming it was absolutely the right product for the market at this time," Garrison said. "The groundbreaking of the Bell Helicopter facility in Lafayette is a significant milestone toward aircraft production and delivery. The support provided by the State of Louisiana as well as their exceptional workforce training programs will help ensure the facility and our future workforce are operationally ready and able to quickly ramp up to meet our production demands."
The company is on schedule to meet an occupancy target of June 2015 for the assembly facility. Hiring is expected to begin in 2015, with assembly operations starting in 2016 following certification of the facility and the aircraft by federal aviation authorities.
To secure the project, LED offered the company a competitive incentive package that includes performance-based grants of $4 million for lease support, $3.8 million for infrastructure and equipment, and $0.2 million to reimburse relocation expenses. Louisiana also will provide the comprehensive solutions of LED FastStart®, the nation's No. 1 state workforce development program for five consecutive years.
"I have always wanted good, clean, high-paying jobs for our citizens," Lafayette City-Parish President Joey Durel said. "Bell Helicopter brings that, plus the added value of showcasing the abilities of our people to the world. It doesn't get much better than that!"
"The Lafayette Airport Commission welcomes Bell Helicopter as a new tenant to the Lafayette Airport," said Commissioner Paul Segura. "We are excited to be a part of this new helicopter production with a world leader in the aviation industry. This is a huge economic opportunity for Lafayette. The Lafayette Airport has had a long history of supporting aviation services, and we are here to assist Bell Helicopter to accomplish their goal of unveiling the Bell 505 to the world."
"Not only are we excited to join Bell Helicopter today as they break ground on their state-of-the-art assembly plant at the Lafayette Regional Airport, we are excited about the quality employment opportunities Bell Helicopter will provide for our region's experienced manufacturing workforce," said President and CEO Gregg Gothreaux of the Lafayette Economic Development Authority. "LEDA will continue to work with the company throughout the construction process and continue our relationship after the doors have opened for business."
In addition to creating 115 new direct jobs at the Lafayette Aircraft Assembly Center, Bell Helicopter will retain more than 60 jobs in the Lafayette area at two existing facilities that perform rotor blade and composite repair and overhaul.
About Bell Helicopter
Bell Helicopter, a wholly owned subsidiary of Textron Inc., is an industry-leading producer of commercial and military, manned and unmanned vertical-lift aircraft and the pioneer of the revolutionary tilt-rotor aircraft. Globally recognized for world-class customer service, innovation and superior quality, Bell's global workforce serves customers flying Bell aircraft in more than 120 countries. For more information, visit BellHelicopter.com.
About Textron
Textron Inc. is a multi-industry company that leverages its global network of aircraft, defense, industrial and finance businesses to provide customers with innovative solutions and services. Textron is known around the world for its powerful brands such as Bell Helicopter, Cessna, Beechcraft, Hawker, Jacobsen, Kautex, Lycoming, E-Z-GO, Greenlee, and Textron Systems. For more information, visit www.textron.com.