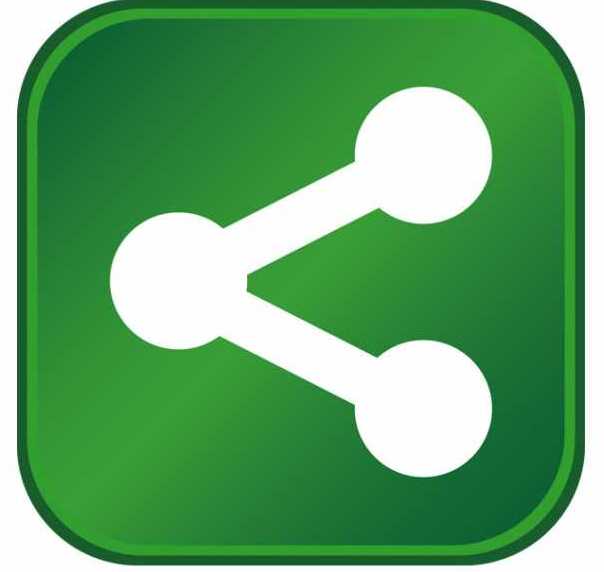 1.    The Current State of the Commercial MRO Industry
The maintenance, repair and overhaul (MRO) industry remains active in the midst of troubling financial times. Commercial MRO operators have benefitted from various business opportunities, including increased heavy maintenance checks, increased outsourcing by the airlines, and the conversion of passenger transports to freighter configuration. The military MRO segment will continue to develop contracts that support non-combat assets. Despite current activity, MRO providers are challenged to cope with unrelenting price pressures from customers and competitors without compromising the quality of their service.
The worldwide commercial MRO industry is estimated at approximately $40 billion annually, and increased outsourcing by the world's major airlines will likely contribute to further revenue increases. In the U.S., large airlines own about 48percent of the commercial MRO market, although this share is decreasing as carriers partner with each other, OEMs and third-party providers in an effort to streamline operations.
According to Mercer Management Consulting, the current MRO industry is driven by four factors: an increase in global seat-mile capacity; growth of low-cost carriers that outsource a majority of maintenance; legacy airlines that are refocusing themselves on core competencies, thus sending more work to third-party providers; and the overall aging of airline fleets. Network and low-cost carrier business models are under pressure, with all looking for cost- and efficiency-driven solutions as pricing power remains elusive in a time of rising fuel costs. Many major airlines are looking to outsource non-core and uncompetitive lines of work, and some low-cost carriers will soon face necessary airframe and engine overhauls.
In order to remain cost-effective, U.S. airlines are looking outside North America for MRO solutions, with more than half projected to outsource engine work to Asia. With labor rates in Latin America and Asia less than half those in the U.S. and Western Europe, MRO providers based in the high-cost regions believe they must embrace globalization opportunities quickly to remain cost-competitive and effectively serve worldwide alliances. As a result, this shift toward globalization is making it difficult for U.S.-based providers to be competitive with less-expensive repair stations.
2.    The Current State of the Military/Defense MRO Industry
According to the Online Airline Guide (OAG), the current global defense/military MRO industry was estimated to total around $58.6 billion in 2008. This figure is expected to rise to $67.3 billion by 2018, with Latin America experiencing the highest regional growth rate at 2.10 percent. The primary factors contributing to the industry's increase in revenues include the frequent utilization of military air fleets, the need for routine maintenance on such aircraft, and the high demand for upgrades and modifications that contribute to lighter, faster and smarter vehicles. The OAG indicates that field maintenance comprises the majority of the industry's revenues, accounting for around 49 percent. Airframe maintenance is responsible for 20 percent of the overall revenues, followed by component repair and overhaul (17 percent) and engine overhaul (14 percent).
Approximately 62 percent of the worldwide active aircraft fleet is based in Europe and North America, with the latter region boasting the highest concentration of engine maintenance spending at 53 percent. Fighter and attack aircraft account for around 59 percent of global revenues for engine maintenance and approximately 46 percent of revenues for airframe maintenance. With regard to airframe maintenance, the U.S. Air Force is the single largest revenue contributor, comprising 35 percent of total costs among global military branches. Flight deck avionics make up the largest proportion of revenues for the component MRO sector, accounting for approximately 25 percent of the total worldwide sum for this segment.
Since the majority of the current worldwide military fleet is made up of mature aircraft in need of repairs, the potential for MRO services remains strong. However, new military aircraft deliveries are projected to increase between 2009 and 2011, and such deliveries will be aided by new additions of models such as the Bell 407, UH-60, F-35, A400M, NH-90 and V-22. Furthermore, the need for a larger MRO workforce will be crucial; military aircraft retirements are projected to outpace deliveries over the next decade, peaking between 2010 and 2011. Most employees in the military/defense MRO industry are projected to work in the field and depot maintenance areas, as militaries are aiming at reducing the middle level of the maintenance structure through elimination of intermediate maintenance.
3.    The Port San Antonio Solution
Port San Antonio has attracted numerous aerospace companies who consider the property's infrastructure ideal for MRO operations. The Port's MRO customers include global leaders such as The Boeing Company, Lockheed Martin Corporation, Pratt & Whitney and Standard Aero. Currently, a total of over 9 million square feet of industrial and distribution space is leased.
Port San Antonio's runway is capable of handling a wide variety of aircraft, and nearby Kelly Field is immediately adjacent to 575 acres of mixed-use airport property. The entire airfield, along with the adjacent property, is designated as a Foreign-Trade Zone (#80-10). Also featured at the south end of Kelly Field is an indoor test cell complex that provides the Port with a unique engine testing facility. This complex, which contains 32 test cells, has recently been refurbished to allow for greater efficiency in the after-overhaul performance testing of aircraft engines. Port San Antonio's test cells are utilized by customers such as Boeing and Lockheed Martin.
St. Philip's College- Southwest Campus, located at Port San Antonio, serves a vital role as South Texas' primary center for technical and industrial training and education. The college prepares students in pursuing an industrial or technical career through a certificate or associate degree program, and provides customized training for aerospace employers in need of a highly-skilled workforce. Programs offered by the Southwest Campus include a focus on aircraft technology, collision repair and technology, computer aided drafting and design, electrical technology and welding. The campus works in conjunction with The Alamo Aerospace Academy, which provides high school students with the education, experience and job opportunities to jump start their futures.
In 2007, St. Philip's College's Southwest Campus celebrated the groundbreaking of a 20,000 square foot state-of-the-art diesel lab facility which includes ten instructional diesel technology bays housed within a one-story building. The lab allows the college to provide students with the most up-to-date technological training required for diesel and heavy machinery maintenance in the San Antonio area.
The Alamo Aerospace Academy, which enrolls approximately 100 students per academic year, offers two-year training and internship programs that introduce qualified students to career opportunities in key industries while providing a transition from high school to college and, ultimately, to the work force. Students accepted into the Academy receive up to 30 college credits while simultaneously completing their high school curricula. Upon graduation, students who wish to further their learning can continue training toward an FAA license, or they may use their college credits toward further education at any institute of higher learning. Those who are ready to enter the workforce will be prepared for well-paying jobs within the aerospace industry.
4.    Conclusion
Port San Antonio offers a myriad of opportunities for companies looking to maximize their MRO capabilities, as its numerous resources and facilities are conducive to the efficient maintenance and repair of various types of aircraft. These assets will allow Port San Antonio to continue satisfying the growing needs of the aerospace industry in the years ahead. Having contributed to a total economic impact of $3.3 billion over 2007 and 2008, the thousands of jobs created at Port San Antonio have not only improved the quality of life and economic well-being for residents of South Texas, but have increased the profiles of the Port's customers as well. By partnering with Port San Antonio, manufacturers are opening themselves to greater opportunities in the international aerospace sector. Port San Antonio has been the city's most important economic development project over the past decade, and future growth possibilities for both the Port and its partners are limitless.