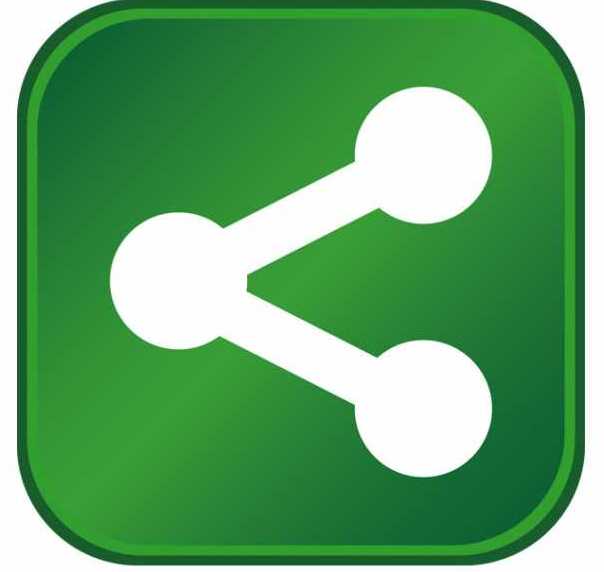 Governor Eric J. Holcomb, Indianapolis Mayor Joe Hogsett and officials from the Indianapolis Airport Authority joined executives from Republic Airways, an Indianapolis-based regional airline, as the company announced plans to establish a U.S.-based flight training academy in Indianapolis that will train hundreds of students and aviation professionals each year. With its growth, the company also plans to create more than 600 new, full-time jobs in Indiana by 2028. 
"Republic's continued investment in Indiana is a big win for our state and its workforce, especially in light of Republic's plans to build a state-of-the-art training facility for future pilots and airline employees," Gov. Holcomb said. "Today's announcement means new jobs, new life on the airport property, and new investment in the people of Indiana. We're full steam ahead to ensure Indiana's talented Hoosiers are equipped with the skills they need for a 21st century economy."
Republic Airways Holdings will construct a new, state-of-the-art commercial aviation pilot training campus at the Indianapolis International Airport (IND). The training center, known as the Leadership In Flight Training (LIFT) Academy, will be one of the largest aviation training schools in the U.S. with the potential to train 300-400 students each year, helping make a career as a commercial pilot more accessible and filling the need for a greater supply of pilots in Indiana and nationwide. 
 Student recruitment has begun, with monthly enrollment opportunities and the first class beginning in September with curriculum that combines flight, flight simulator, online and in-classroom training. Interested students can call 317.471.2200 or 1.800.435.2552 and visit flywithLIFT.com. 
"We are investing in adventure-seeking, aspiring aviators and offering them a world-class, innovative training program and a guaranteed, post-graduation pathway to a career at Republic," said Matt Koscal, senior vice president of Republic Airways Holdings. "Opening this school in Indianapolis can be credited to the remarkable commitment by our state and city government leaders, our partnership with the Indianapolis Airport Authority and our desire to make aviation affordable and accessible to all interested students."
Additionally, Republic Airways will partner with Vincennes University (VU) to provide flight training at LIFT Academy for VU flight students beginning in 2019, equipping students with access to the most technologically advanced training environment and the opportunity to become part of the Republic Airways career pathway program. LIFT Academy students will also have the option to further enhance their experience by pursuing an online associate's degree from VU.
"We're thrilled that Republic Airways is choosing to make Indianapolis the home of its future workforce," said Indianapolis Mayor Joe Hogsett. "Today's announcement creates an entry point for hundreds of individuals to pursue a successful career in aviation. With cutting-edge technology to train its students and the infrastructure of Indy's world-renowned airport, this new training campus will have an impact on our community for generations."
Republic Airways, headquartered in Indiana, employs more than 5,500 aviation professionals, including more than 1,450 located in Indiana. To support its growth and the LIFT Academy, the company plans to expand its Indiana-based workforce over the next 10 years, hiring full-time pilots, highly skilled mechanics, specialized training professionals and IT professionals. 
"We're honored that Republic, Indy's hometown airline, has chosen to expand in Indianapolis," said Mario Rodriguez, executive director of the Indianapolis Airport Authority. "Through this community effort, Republic will address a critical need of the aviation industry creating a talent pipeline that is desperately needed to meet demand of worldwide aviation growth while also providing meaningful career opportunities for Indiana students."
Republic Airways operates a fleet of approximately 190 Embraer 170/175 aircrafts and offers scheduled passenger service with about 950 daily flights to 100 cities across North America, including destinations in 40 U.S. states, Canada, the Caribbean and Central America. The airline provides fixed-fee flights operated under its major airline partner brands of American Airlines, Delta Connection and United Express.
Pending approval from the Indiana Economic Development Corporation (IEDC) Board of Directors, the IEDC will offer Republic Airways up to $4 million in performance-based Skills Enhancement Fund (SEF) training grants and tuition assistance over a four-year period based on the company's growth plans and work with Republic to identify other applicable grants and tuition assistance for training. The city of Indianapolis offered a 10-year personal property tax abatement contingent on future growth by the company. 
Developing a 21st century skilled and ready workforce is a key component of Gov. Holcomb's Next Level Agenda. Next Level Jobs is a statewide initiative to give thousands of Hoosiers the skills and training they need to enter fulling, high-demand, high-wage jobs as quickly as possible. The program drives money to adult workers and Indiana employers to cover the cost of training and education. Whether you're a Hoosier looking for a better-paying job or an employer looking for a better-skilled workforce, Indiana's Next Level Jobs initiative can help. Learn more at NextLevelJobs.org.
About Republic Airways
Republic Airways, based in Indianapolis, operates a fleet of about 190 Embraer 170/175 aircraft and offers scheduled passenger service with about 950 daily flights to 100 cities in 40 U.S. states, Canada, the Caribbean and Central America. The airline provides fixed-fee flights operated under its major airline partner brands of American Eagle, Delta Connection and United Express. The airline employs about 5,500 aviation professionals. Visit www.rjet.com for more information, follow the Company on Instagram, Twitter and YouTube, and connect on Facebook or LinkedIn.
About IEDC
The Indiana Economic Development Corporation (IEDC) leads the state of Indiana's economic development efforts, helping businesses launch, grow and locate in the state. Governed by a 15-member board chaired by Governor Eric J. Holcomb, the IEDC manages many initiatives, including performance-based tax credits, workforce training grants, innovation and entrepreneurship resources, public infrastructure assistance, and talent attraction and retention efforts. For more information about the IEDC, visit www.iedc.in.gov.