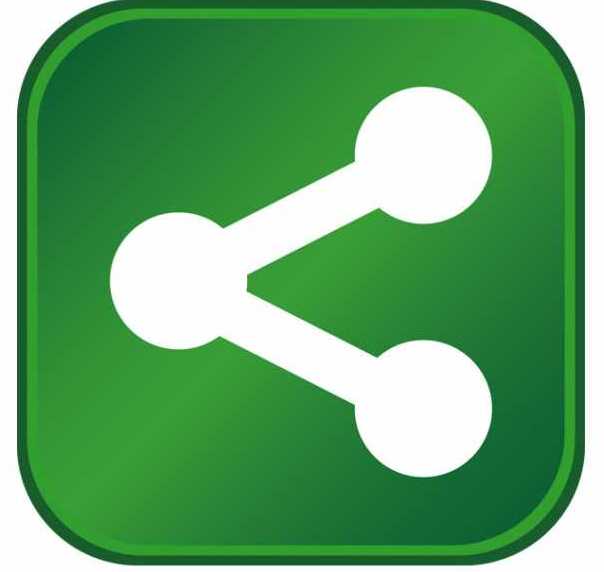 Boeing announced the company has chosen its North Charleston, S.C., facility as the location for a second final assembly site for the 787 Dreamliner program.  Boeing's new facility, which will be adjacent to the existing plant in North Charleston, will bring hundreds of millions of dollars in capital investment and in excess of 4,000 new jobs with an untold number of immediate construction jobs.
"Establishing a second 787 assembly line in Charleston will expand our production capability to meet the market demand for the airplane," said Jim Albaugh, president and CEO of Boeing Commercial Airplanes. "This decision allows us to continue building on the synergies we have established in South Carolina with Boeing Charleston and Global Aeronautica," he said, adding that this move will strengthen the company's competitiveness and sustainability and help it grow for the long term.
Boeing's Charleston facility performs fabrication, assembly and systems installation for the 787 aft fuselage sections. Nearby, Global Aeronautica, in which Boeing owns a 50 percent stake, joins and integrates the 787 fuselage sections from other structural partners. The facility will also have the capability to support the testing and delivery of the airplanes.
"Boeing's decision to expand their presence in our state with an infusion of jobs and capital investment – the largest announcement in South Carolina history – represents not only enormously good news for our state's economy, but also a telling dividend from our state's continued efforts to better our business climate. For us, that means lowering taxes, easing regulatory burdens in our state's tort and workers' compensation systems, and keeping South Carolina a right-to-work state," Gov. Sanford said. "I'd first and foremost applaud the hardworking Boeing employees already in the Lowcountry for both their day-to-day efforts and their confidence in Boeing's management, and in the same way I'd thank Boeing – and in particular Chairman Jim McNerney – for returning that vote of confidence in our state.
"I'd also offer our and the state's appreciation to Commerce Secretary Joe Taylor and Senator Hugh Leatherman, who worked side-by-side on this matter, and whose work was complemented by Jack Ellenberg and Daniel Young. Legislative leadership was similarly vital - and decisive - in Boeing's commitment to South Carolina, and accordingly, I'd especially credit Senate President Pro Tempore Glenn McConnell and Speaker Bobby Harrell, along with Senator Leatherman, for the legislative yeoman's work they've done. I would also thank people at the local level like David Jennings, Steve Dykes, David Ginn and Heyward Horton. Lastly, but certainly not least, I'd give real credit to U.S. Senator Lindsey Graham for his invaluable efforts along the way. With all that said, we look forward to welcoming the Boeing team to South Carolina," Gov. Sanford concluded.
"This is a great day for South Carolina and make no doubt, marks the biggest economic development announcement our state has seen.  I would like to thank Boeing and its board members for putting their trust and their investment in our state.  Boeing's decision to make this considerable investment in our state couldn't have come at a more crucial time for South Carolina.  This major job creating move is exactly what our economy needs as we begin to recover from this recession. Substantially expanding their operations in South Carolina will prove to be a prosperous move, both for Boeing and for our state's workers," said state Rep. Bobby Harrell, Speaker of the S.C. House of Representatives.  "I especially want to commend Secretary Joe Taylor and his team at the Department of Commerce for the major role they played in making this announcement possible.  By promoting South Carolina's aviation technology resources, displaying our highly skilled and eager workforce and highlighting our state's pro-business climate, the Department of Commerce proved to Boeing that South Carolina is an excellent investment."
"Boeing's decision to locate in South Carolina is without a doubt one of the largest economic development projects in the state's history.  To me this tells the corporate world that a world-class company like Boeing chose South Carolina and that our state is a business-friendly state with a workforce that has a work ethic and dedication second to none.  Boeing's announcement comes at a time when many seek improvement and prosperity, and I believe this will create a tremendous amount of opportunity and benefits for South Carolinians.  This is indeed a transformational moment for the entire Palmetto state," said South Carolina Senator Hugh K. Leatherman, Sr.
"When we first met with Boeing regarding this project, their concern was getting permits ready in time to meet their possible construction schedule and getting workforce training program implemented to work in tandem with that aggressive schedule. The Commerce team arranged meetings with DHEC, OCRM, the Corps of Engineers and all the necessary permitting agencies so that within only a few weeks we were able to confirm that with the permits already in place construction would be able to commence by the end of October if the company were to choose North Charleston for the project. Jack Ellenberg, Dr. Barry Russell and Dr. Mary Thornley met with Boeing executives to ensure that the new advanced training required by the company could also be in place.  Whether it is working with our permitting agencies, the Department of Revenue or the General Assembly to put a competitive package together, the experienced team at the Department of Commerce led this charge with much assistance from our allies and it was this type of responsiveness and team dedication to this effort that made Boeing comfortable moving forward with the decision to make this investment in South Carolina," said Joe Taylor, South Carolina Secretary of Commerce.
"This is truly historic, and we are humbled and grateful to have this incredible vote of confidence by the world's leading aviation company!" said Teddie Pryor, chairman of Charleston County Council.  "We are proud to host such a world-class corporate citizen, and we look forward to partnering with Boeing for many many years to come.  Together, we will write a bold new chapter in aviation history."
Boeing is one among more than 100 aviation and aerospace related companies that have operations in South Carolina. Those companies employ more than 16,000 South Carolinians in facilities across the state. Some of the other companies that are part of South Carolina's aviation and aerospace sector include ATI Allvac, BAE Systems, Bracket and Cochran, Cytec Industries Inc., Champion Aerospace, Eaton, GE Aviation, Global Aeronatuica, Lockheed-Martin, Honeywell, Michelin Aircraft Tires, Nasmyth Precision Products, Northrop Grumman and Parker Aerospace.
One of the important features South Carolina offers these companies is a highly-skilled workforce. According to CNBC's "Top States for Business 2008," South Carolina ranks second for its quality workforce. The state's skilled workforce is augmented by readySC™, South Carolina's nationally recognized workforce training program. Lockheed Martin Aircraft & Logistics Center, Michelin Aircraft Tires, SKF, Stevens Aviation, Timken, Vought Aircraft Industries and Global Aeronautica are among the companies that have utilized this exceptional program.
Approximately 55 airlines have ordered around 840 787 airplanes since the program was launched in 2003. The 787 family of airplanes will carry 200 to 250 passengers on flights up to 8,200 nautical miles (15,200 km). The 787 will be more efficient, quieter and have lower emissions than other airplanes while offering passengers greater comfort and the convenience of direct, nonstop flights between more cities around the world.
Boeing anticipates beginning construction of its new South Carolina facility this month.