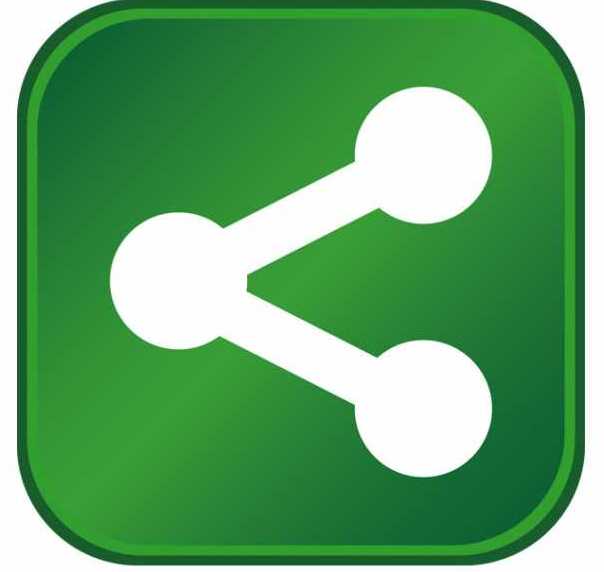 GKN Aerospace announced it will open a new state-of-the-art manufacturing facility to produce  inlet lip skins for the Boeing 737 MAX and 777X. The company is investing more than $20 million in the new facility, generating more than 75 new jobs in Orangeburg County.
Located adjacent to GKN's existing Orangeburg, S.C. facility at 348 Millennium Drive, this new 126,000-square-foot facility will be set up to produce the one piece 737 MAX and two piece 777X lip skins, the leading edge of the nacelle – the pod-like structure that houses the aircraft's engine. While the production programs will be completed in Orangeburg, the development articles for both programs will remain at GKN's Camarillo, Calif. location. The process will be vertically integrated, allowing for incoming material receipt, spin forming, machining, heat treating, chemical processing and all inspection, certification and shipping.
GKN will procure and install all of the major capital equipment to assure that planned program production rates are attained. First part production from the building is scheduled for late 2016, while hiring for the new positions is currently underway. The company aims to recruit the majority of these personnel from the local area. Those interested in joining the GKN Aerospace team should visit the company's careers page online.
The Coordinating Council for Economic Development has approved job development credits related to the project. For more information on GKN Aerospace, visit www.gkn.com/aerospace.
QUOTES
"Our expansion in Orangeburg is directly tied to the recent acquisition of Sheets Manufacturing Inc. and the new inlet lip skin production facility will meet Boeing's needs for the 737 MAX and 777X. The site is close to the Boeing Propulsion South Carolina facility, allowing GKN and Boeing to work collaboratively. The selection of Orangeburg was also influenced by the ongoing success in our existing facility. We have been able to hire and train the personnel we need and are confident we will have future success as our facilities grow. GKN is proud to be a part of the South Carolina aerospace community and have continued growing our strong partnership with the State of South Carolina, Orangeburg County Council and the City of Orangeburg." –GKN Aerostructures North America Chief Executive Officer Daniele Cagnatel
"One of our top priorities in our economic development efforts is to make sure companies understand all that our rural counties have to offer, and it's exciting to see that GKN continues to thrive in Orangeburg County. The 75 new jobs GKN is creating truly will make a difference in South Carolina, and we couldn't be more excited about the fact that this great company has decided to invest in the people of our great state once again." –Gov. Nikki Haley
"Today's announcement by GKN Aerospace is proof that the aerospace industry continues to soar in South Carolina. I congratulate GKN and Orangeburg County on this landmark announcement and look forward to watching as both GKN and the aerospace industry continue to thrive in our state." –Secretary of Commerce Bobby Hitt
"We are delighted that GKN Aerospace South Carolina has chosen to locate another facility here in Orangeburg County.  We are excited to further strengthening our relationship with GKN and are grateful for the opportunity to continue to work with a tremendous leader in the aerospace industry.  Their new operation confirms that Orangeburg County is an excellent place to do business." –Orangeburg County Council Chairman Johnnie Wright, Sr.
"It's truly a great day of celebration for Orangeburg County to make an announcement of this magnitude.  This announcement will create more than 75 jobs in and around the City and County.  This is a positive reflection of our workforce and development going forward." –City of Orangeburg Mayor Michael Butler
"Central South Carolina and Orangeburg County welcomed first-tier aerospace supplier GKN Aerospace in 2011 with an initial announcement of $38 million and 250 new jobs. Today's expansion announcement bodes another milestone for the stakeholders, workforce, and citizens of Orangeburg County and Central South Carolina. Congratulations to GKN Aerospace on their new product line and new state-of-the-art manufacturing facility. –Central SC Alliance Chairman Mike Brenan
FIVE FAST FACTS
·         GKN Aerospace is opening a new Orangeburg County facility to produce Boeing Inlet Lip Skins.
·         Investing more than $20 million creating greater than 75 new jobs.
·         GKN plc employs more than 50,000 workers in greater than 30 countries worldwide.
·         The company's new state-of-the-art manufacturing facility will produce the Boeing 737 MAX and 777X inlet lip skins.
·         Those interested in joining the GKN team should visit the company's careers page online.
About GKN plc
GKN plc is a global engineering group. It has four divisions; GKN Aerospace, GKN Driveline, GKN Powder Metallurgy and GKN Land Systems, which operate in the aerospace, automotive and land systems markets. Over 50,000 people work in GKN companies and joint ventures in more than 30 countries. GKN is listed on the London Stock Exchange (LSE: GKN) and recorded sales of GBP7.5 billion in the year to 31 December 2014.
About S.C. Department of Commerce
As South Carolina's leading economic development agency, the Department of Commerce works to recruit new businesses and help existing business grow. Commerce has recruited world-class companies to South Carolina such as Boeing, Bridgestone, Continental, Monster.com, ZF Group, BMW and Google Inc. and also supports startups, small and existing business, innovation and rural development initiatives. Commerce partners with the S.C Technical College System via readySC to support workforce training and recruiting, and with the S.C. Department of Employment and Workforce, which provides worker training and employment opportunities within the state. Consistently, South Carolina has ranked as one of the top states in the nation for attracting jobs through foreign investment, according to IBM-Plant Location International reports. The state won the Gold Shovel Award and the Project of Year Award from Area Development magazine in 2012. For more information, visit www.SCcommerce.com.