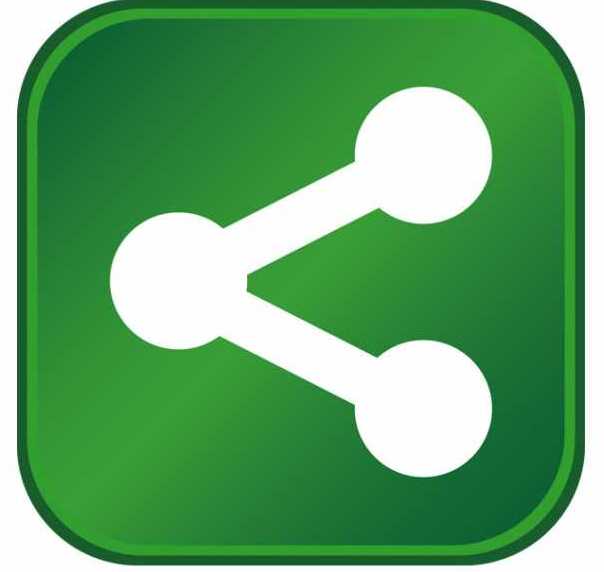 Just as the world economy has changed in the 21st century, so have the economic engines that run North Carolina. Once known for tobacco and textiles, North Carolina now is a national leader in such diverse, knowledge-based areas as aerospace and defense, information technology, pharmaceutical research and development, and high-tech manufacturing.
The service sector, particularly health care and social services, has overtaken manufacturing as the state's largest employer. But manufacturing remains a vital part of the state's economy. North Carolina remains the largest manufacturer in the Southeast and 9th overall in the nation. The biggest change has been in the items being made—and the way they are being made. Using new technology and a well-trained workforce, the state has been able to capitalize on its cotton and yarn textile heritage to become a world leader in high-tech manufacturing.
North Carolina companies today are making automotive airbags, medical supplies and LED lighting components. They are producing innovative products to advance Governor Bev Perdue's agenda for a green and sustainable economy. And they are manufacturing items to advance two of the state's fastest growing industry sectors: aerospace and defense.
Still First in Flight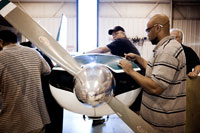 "Remember, this is where aviation was launched, back in 1903 with the first flight of the Wright Brothers, and since then North Carolina has had a passion for air travel and aerospace—any of the technologies that propel aviation," Governor Perdue said recently.
That passion has translated into a thriving economic sector that boasts facilities, and in some cases headquarters, for such major companies as Timco Aviation Services, Goodrich Corp., US Airways, Turbomeca, FedEx and GE Aircraft Engines.
More than 180 aerospace-related companies currently operate in North Carolina, providing jobs for more than 10,000 workers. In addition, nearly 200 companies supply the aerospace industry by manufacturing products ranging from carbon and graphite products to fabricated metal products.
Recent announcements that Honda Aircraft will build its new lightweight HondaJet at Piedmont Triad International Airport in Greensboro, North Carolina, and that Spirit AeroSystems—the world's largest supplier of commercial airplane assemblies and components—will build composite fuselage sections and wing spars for the Airbus A350 XWB aircraft at Kinston's Global TransPark, put North Carolina at the forefront of this industry sector. One reason, according to industry experts, is because those projects showed that the state has the skilled, ready workforce to fill high-end manufacturing jobs in the aerospace field.
Military Model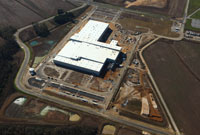 Some of that workforce is coming from people leaving the military, who received special training in the aviation/aerospace field.
North Carolina has the fourth largest active duty military population in the U.S. The Department of Defense and U.S. Coast Guard currently employ more than 100,000 active duty personnel spread across seven military installations that range from Fort Bragg, the new home of U.S. Army Forces Command, to Camp Lejeune, the largest Marine base on the East Coast.
Workers leaving those active duty posts provide a skilled, disciplined and ready workforce to meet the needs of defense-related industries and contractors. It is no coincidence that seven of the 10 largest global air defense companies—including Boeing, General Dynamics, GE, Lockheed Martin, Northrop Grumman and Raytheon—have operations in North Carolina.
In addition to aerospace, North Carolina is working to grow other defense-related sectors of the economy. Recent job announcements have included such diverse Department of Defense contractors as international risk assessment consultant IEM (which plans to move its headquarters from Baton Rouge, Louisiana, to Research Triangle Park, North Carolina), and SANS Technical Fibers (an international manufacturer of synthetic nylon filament and yarn for the automotive market and for military vests, packs and parachutes).
Several organizations including the North Carolina Military Foundation and the North Carolina Military Business Center seek to leverage the state's strong military connection to increase defense-related business opportunities. The website of the North Carolina Military Business Center (www.ncmbc.us) includes a searchable database that shows corresponding civilian jobs of specific transitioning military personnel.
Distinctive Advantages
North Carolina's workforce is one of its best assets thanks to cutting-edge research being conducted at universities across the state, customized training provided by a 58-campus community college system and a growing population. But the workforce is not the state's only asset.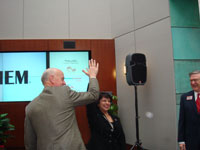 North Carolina's central East Coast location offers easy access to East Coast markets. The state sits within a 700-mile radius of more than 170 million U.S. and Canadian consumers. Fast access is also available across the country and around the world. With the second-largest highway system in the nation, two deep-sea international ports, three international airports and the largest consolidated rail system in the country, market access is fast, convenient and cost effective.
Another advantage North Carolina offers is its exceptional quality of life. The state's beauty, rich history and culture make it a much desired place to live, and it is one of the fastest growing states in the nation with more than 9 million people. The state's diverse beauty includes more than 300 miles of beaches and coast line, as well as the breath-taking Great Smoky Mountains. All of these dynamic features make it a desirable place to visit, live, raise a family and invest.
The North Carolina Department of Commerce, as the lead economic development agency in the state, works closely with academic and other government agencies, local officials and regional economic development partners to help bring new industries to the state and to help existing businesses thrive and expand. The North Carolina Department of Commerce provides support and expertise for businesses in the United States and around the world, no matter what phase of business they're in. The state appeals to many investors because it offers low construction costs; tax credits for machinery, equipment, jobs and training; free screening and job referral services; free site search and selection services; and customized worker training programs.
For more information about doing business in North Carolina, please visit the state Department of Commerce website at www.nccommerce.com.
About the Author