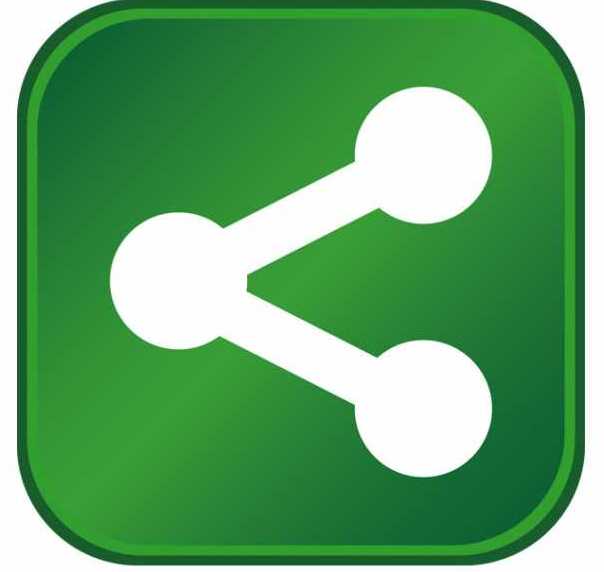 Phil Lockwood, president and CEO of Lockwood Aviation Supply, says that faster airplanes are for transportation, but ultralight planes are pure fun!
After graduating from the Florida Institute of Technology in Melbourne with a bachelor of science in Air Commerce and Flight technology and a four year business degree, Lockwood first did sales and demo flights for Maxair. He was later promoted to director of marketing and sales, but left in 1988 when the company assumed new management.
He began traveling to countries such as Taiwan, Spain and South Africa, where he flew as a bush pilot and worked as a consultant to help establish airparks. Before long, some of these overseas companies wanted Lockwood to supply them with U.S. manufactured gauges and ultralight products.
Lockwood began ordering these items and shipping them overseas, and so in 1989 Lockwood Aviation Supply was born. The company, located at Sebring Regional Airport in Florida, is now the largest service center for Rotax Aircraft engines in North America and a major source for all types of Light Sport Aircraft parts and accessories.
The AirCam
Lockwood designed and built the AirCam, an innovative twin-engine design ultra light, for a special National Geographic research project about the Ndoki Rain forest in northern Congo. Equipped with cameras, it was the perfect flying machine to get a close-up look at the forest without trekking through the insect infested growth.
Limited landing options in the rainforests made the second engine vital as an extra layer of protection in the remote, harsh area. If the plane went down and there were injuries, the crew probably would not make it out. Lockwood and still photographer Nick Nichols flew daily over the thick Ndoki rainforest in central Africa searching for wildlife to photograph. It took a year to complete the 43-page article.
After traveling to Ndoki twice, Lockwood decided that since the airplane flew so well and was so enjoyable, other people would want one just for fun – and he was correct. He supervised the development and production of the AirCam as a fast build kit plane while serving as president of Leza Lockwood Corp. in Sebring. He later sold his interest in the company and focused his energies on his aviation supply company.
John Moody Award
The U.S. Ultralight Association recently awarded Phil Lockwood the John Moody Award for his accomplishments in ultralight aviation over the last 26 years. The award is the highest and most prestigious award honoring the history and development of ultralight sport aviation. The award is presented annually to a living individual or organization that has made significant contributions or advancements of enduring value in the sport of ultralight aviation in the United States.
Lockwood has more than 2,500 hours accumulated in more than 100 different types of aircraft, and according to the U.S. Ultralight Association, Lockwood has become one of the most sought after speakers on the ultralight seminar circuit.
August Raspet Memorial Award
For his work and contributions in aviation, the Experimental Aircraft Association presented Phil Lockwood with the August Raspet Memorial Award in July of 2004 at one of the biggest air shows in the country, the Air Venture Oshkosh. The award named after Dr. August Raspet, a professor at Mississippi State University and light aircraft enthusiast, is presented annually to a person who has made an outstanding contribution in the advancement of light aircraft design.
Phil Lockwood has been a leader in promoting the sport pilot/light sport aircraft rule. The rule was published in the Federal Register July 2004 and it is expected to greatly reduce the barriers to becoming a pilot, enhance safety, and allow for more affordable aircraft.
Lockwood was disappointed that the approval process took so long, but never gave up hope that it would be approved. He stated that a lot of people were waiting for this rule before making a buying decision.
Sport pilot/light sport aircraft (SP/LSA) rule
The SP/LSA rule reduces the amount of training needed to earn a pilot's certificate. What was once 40 hours of instruction has been reduced to 20 hours, and flight safety is the primary focus of the training.
When the instructor believes flight and safety skills have been mastered, the student pilot may take a flight test with a pilot examiner. If the test is passed, the trainee can be licensed as a sport pilot and is then able to fly without an instructor and carry one passenger. Sport pilots are limited to daylight flights only.
Another barrier that has been lifted is the annual medical examination by an FAA authorized medical examiner. Sport pilots can use a valid driver's license. The FAA has determined that stringent medical exams are not necessary in order to fly for fun. However, any medical condition that restricts a driver's license automatically restricts a sport pilot license.
Less Expensive Aircraft
The Federal Aviation Agency has also created two new ways to buy an aircraft. Before the SP/LSA rule, ready-to-fly aircraft had to be manufactured according to strict government standards. The price of a new aircraft was in the $170,000 to $200,000 range.
The FAA created a new group of ready-to-fly light-sport aircraft. They will be manufactured in accordance with standards developed by industry, government, and owners. Meeting these standards will cost less and the new aircraft will cost from $40,000 to $80,000 depending upon the material used to construct the aircraft and the optional accessories included. Great news for the aviation enthusiasts!
The second new way to buy an aircraft involves the new owner building part of the aircraft. Before the SP/LSA rule, the purchaser had to do more than 50 percent of the construction. With the new rule, aircraft companies are allowed to create and sell aircraft kits that can be as much as 99 percent completed.
Inaugural U.S. Sport Aviation Expo
The inaugural U.S. Sport Aviation Expo was held at Sebring Regional Airport in Florida, October 27-30, 2004 and attracted approximately 4,000 aviation enthusiasts from across the nation. The event gave potential buyers the opportunity to view new light sport aircraft up close and take demonstration rides.
Educational forums designed for new sport pilots were conducted during the show. Forum subjects included tips on buying a Light Sport Aircraft, explanations of the new sport pilot/light sport aircraft licensing requirements, fractional aircraft ownership, ground school courses, and Rotax engine maintenance.
Many of the participants have already made booth reservations for the October 2005 Expo. Organizers of the event assure everyone that this year's event will be even bigger and better than the inaugural Expo.
Sebring Regional Airport
Sebring Regional Airport, under the direction of Executive Director Mike Willingham, has undergone a complete facelift over the past ten years. It is rapidly becoming a center for sport pilots and light sport aircraft. As well as Lockwood Aviation, the airport is home to other light-sport aircraft businesses including:
Leza Aircraft, manufacturer of the Air Cam and Drifter
Float Planes and Amphids, which distributes three-axis Quicksilver aircraft and weight-shift Air Creation trikes, on wheels and floats, and offers flight training and aircraft accessory sales.
Development plans for the airport include creation of a new 130-acre Commercial Park with an access roadway and taxiway linking it to the airport. Permitting for infrastructure development in the new park has already begun. Sebring Airport Authority actively pursues new company locations at their facility, which also includes an already developed industrial park. Information about the airport can be found at: www.sebring-airport.com .
Avon Park Executive Airport
Highlands County is also home to Avon Park Executive Airport in Avon Park. Located at the facility is Highlands Aviation, a company specializing in aircraft painting and interior refurbishment. They handle everything from Warbirds up to the Gulfstream II.
The Avon Park Jet Center offers fueling, flight training, flight materials, and hanger rentals. Avon Park Executive Airport has a fully serviced industrial area, and they are actively marketing their location to aviation-oriented companies who need a central location. More information can be found at: www.avonparkjetcenter.com.
About the Author