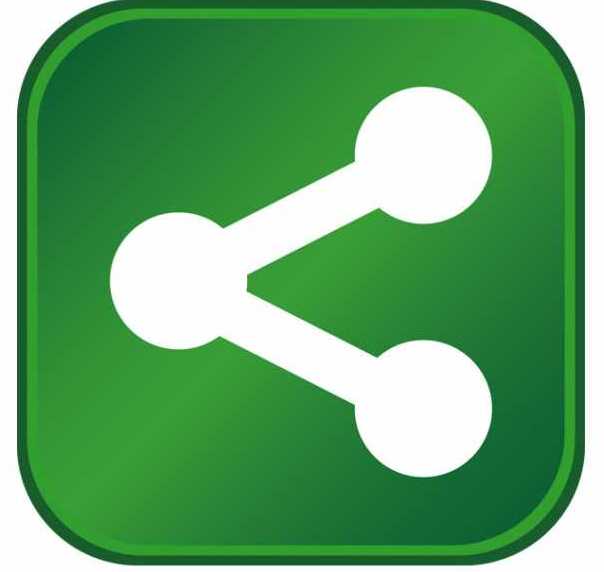 Washington State uses business development to win Boeing airplane program
EVERETT, Wash. - When Deborah Knutson ordered the champagne last December, she didn't know if it would be for the holiday celebration of a lifetime - or for a statewide wake.
 
Knutson, president of the Economic Development Council of Snohomish County, in Everett, Washington, had an annual investors' dinner to host. Who would have guessed that the date of the dinner, set months before, would turn out to be the very day the Boeing Co. was scheduled to make its biggest decision in a decade. Only hours before the EDC's annual dinner began, Boeing would announce where it would build the 7E7, its next-generation commercial jetliner.
 
The decision was an emotional one for Washington State. Boeing was born in Washington. It had fueled the state's economy for decades. Its payrolls had put generations of families through college; its generosity to its host communities had fueled the arts, supported the schools and financed community services. In return, Washington State's Boeing workers took fierce pride in building the world's best jetliners, from the 707 to the innovative fly-by-wire 777. "If it ain't Boeing, I ain't going," was the traditional frequent-flyer rallying cry through the ups and downs of countless aerospace economic cycles.
 
But somewhere along the way, the symbiotic relationship between Boeing and its home state had become strained. Boeing was stung by the cost of traffic and environmental mitigation measures required when it expanded its massive Everett manufacturing complex in order to accommodate the 777. Over the years, Boeing and other large companies charged that Washington's taxing structure and regulatory policies made it hard to compete on a world stage. Finally, in 2001, citing a need to separate corporate functions from its business units, Boeing moved its corporate headquarters from Seattle to Chicago.
 
Even so, Washington State was preparing for the Boeing announcement that it would entertain proposals from throughout the U.S. for final assembly of the new 7E7. Almost all Boeing commercial jets were built in Washington. All its wide-body jets were designed, engineered and built in Everett. Washington State had the facilities – Boeing's own Everett manufacturing complex, now under-used in the dark times that followed Sept. 11 – and a skilled aerospace workforce ready to work.
 
But Boeing was looking for more than home field advantage. Doing things the way they'd always been done was no longer enough. Engaged in a fierce battle with archrival Airbus, whose operations are partially subsidized by European nations, Boeing knew it had to change the way it built planes, and fast.
 
In April, 2003, Boeing Chairman Philip M. Condit told company shareholders that "revolutionary" new methods would be used to build the 7E7.
 
"One of the biggest breakthroughs will be in the way the aircraft is designed and the way it is built, so that, in fact, it costs less," Condit said. "... It will be revolutionary."
 
Washington state officials realized the stakes had just gone up.
 
Although Boeing announced the number of direct jobs for final 7E7 assembly would be between 800 and 1,200, state officials believed that what really was on the line was the future of aerospace in Washington state and the thousands of family-wage jobs that entailed. Despite deep cuts in aerospace employment and years of economic diversification, Boeing and its suppliers remained a significant contributor to economy.
 
Gov. Gary Locke and his team, leaders of the Washington state legislature, labor, tribal leaders and officials from Snohomish County, the City of Everett and business advocacy organizations such as Knutson's EDC went to work.
 
Competition for the 7E7 final assembly plant came fast and furious, from all parts of the U.S. As many as 11 states announced plans to submit proposals. According to newspaper reports, North Carolina offered a $534.1 million incentive package that over 20 years would have included $200 million in state funds, plus $25 million to $50 million more in private-sector dollars, to build a new factory for Boeing; $124 million in cash grants and tax incentives; $60 million for workforce training programs; $45 million worth of property tax exemptions; $22.2 million in railroad and highway improvements; $20 million in airport upgrades; and $10.8 million worth of land. North Carolina also thought creatively. It was prepared to build a new high school with an aerospace curriculum, according to The Charlotte Observer, and to spend $1 million on an employee day care center.
Coming from behind
 
Washington entered the battle for the 7E7 with a state tax system that raises an unusually large share of its revenue through taxes on business and a state constitution that prohibits the sorts of business incentives that many other states were offering. The Washington State team knew from the beginning it would be coming from behind. Despite suspicions from competitor states that Boeing was going through an elaborate ruse to wring concessions out of Washington state but had no intention of building anywhere other than Everett, the situation looked bleak in Seattle. Boeing was frustrated with Washington state, had shown it would move if it felt the need, and was entertaining proposals with an objective process that allowed no leeway for mistake.
 
"We knew we couldn't offer what many of the other states could," said Martha Choe, head of the Washington state Dept. of Trade and Economic Development, who led the state's proposal team. "We had to think smarter."
 
Choe's team made two critical decisions early:
 
Boeing's selection process was in the hands of the site selector firm McCallum Sweeney Consulting. Washington needed its own site selection experts. Pooling resources from around the state, the team engaged Deloitte Consulting a site selection practice, at various times pulling together experts from Deloitte's offices nationwide.
 
The Washington state team, which was offering two sites– Everett and an eastern Washington site in Moses Lake – decided not to compete head-on with the other states. Rather, its mission would be to help Boeing compete against Airbus. This was the pivotal decision that would resonate through all the rest of the negotiations.
 
In May, 2003, Boeing released its set of selection criteria: a runway; proximity to a port, highways and railways; land and facilities appropriate for aircraft construction; favorable costs and taxes; qualified workforce; community support and other environmental and infrastructure considerations. Washington State Gov. Gary Locke immediately vowed to do "everything in our power to win the Boeing 7E7 final assembly so we can keep and grow Boeing jobs in our state," and promised to submit tax incentive proposals to the state legislators that would make them "gulp."
 
They did.
Targeted tax incentives benefit entire industry
 
Spurred by the scope and quality of the competition ranged against the state, the governor and state legislators acted in less than a week in the second special session to fast-track tax incentives that would benefit Boeing only if it built the 7E7 in Washington and would benefit the state's aerospace industry as a whole, thereby providing tax relief to Boeing suppliers as well. The state changed particularly irksome unemployment insurance and workers' compensation policies and worked with the cities of Everett and Mukilteo to gain support for the expanded dock that would be required to port larger 7E7 components to the Everett manufacturing complex.
 
By the time they were finished, Washington State was ready with a package of eight tax changes: a reduction in the business and occupation tax rate for manufacturers of commercial airplanes and their components, an aerospace "preproduction development" B&O tax credit, computer software and hardware tax credits available only to aircraft manufacturers for software and hardware used to design and engineer planes, a construction sales and use tax exemption for materials incorporated in buildings constructed for manufacturers of super-efficient airplanes, property tax credits and leasehold excise tax exemptions for facilities constructed by public ports for use by manufacturers of airplanes or airplane components.
 
"These all were incentives that benefited not only Boeing, but our other aerospace companies as well," Knutson of the EDC said.
 
Throughout the process, Boeing made no public comment. Communication with states became a series of questions or requests. The Washington state team responded promptly to each one in a vacuum. Although they didn't know what was happening with other states or how far along Boeing was in its decision-making process the state researched what other states would or could offer and tracked daily news reports in competitor states. They did know that both Washington state sites seemed to still be under discussion.
 
"They kept contacting us with questions," Choere called. "We figured that meant we were still in the running."
Simple tactics, big results
 
But staving off public questions and media inquiries became a difficult, full-time job. Boeing required confidentiality, and team members were determined to meet that request. Balancing a desire to publicly show Boeing how much the communities of Washington state wanted it with the company's request for quiet deliberation was a constant balancing act.
 
The City of Everett started a reader board campaign, urging business owners to use their street-front reader boards to express support for Boeing.
 
The Washington team continued its course and remained focused on the ultimate goal of winning the 7E7. It answered questions quickly. If it couldn't meet a requirement, it offered another alternative. If it didn't think a demand made sense, it said so. In October, Boeing announced that it would rely on air transport to move its major sub-assemblies. It wasn't clear what role Boeing wanted states to play regarding the large cargo freighter, so it was a challenge to think creatively.
 
"That one caught us by surprise," Choe said. The state worked to analyze potential partners in the large cargo freighter and contributed a tremendous amount of analysis on the various elements in the large cargo freighter program.
 
In the end, Boeing gave Washington state the Christmas gift it wished for, announcing Dec. 16 that the 7E7 would be assembled in Everett. Knutson popped the corks on that champagne and the EDC dinner turned into a statewide celebration.
 
Months later, Choe and her team learned how close the competition really had been and what factors had made the difference. In the end, it had been business development basics that had won the day:
Permanent improvements in the state's business climate convinced Boeing Washington state was serious about helping its companies compete.
The team's decision to focus on helping Boeing compete against Airbus instead of against each other influenced how it responded to issues that arose and impressed the site selection committee. Team members responded promptly and accurately to every request for information. Site selectors came to know they could count on the information they received.

Proponents for both Washington state sites supported one another. The task force wasted no time or energy competing with one another.
Throughout it all, Boeing and Washington State established and maintained a professional, close working relationship that allowed them to reach a proposal that benefited all.
When the 7E7 makes its first flight, it will take off from Everett, Washington's Paine Field, just like the 777 before it and the 747 before that.
 
Choe, Knutson and the other members of the 7E7 team will be there to salute it. Knutson already has ordered the champagne.