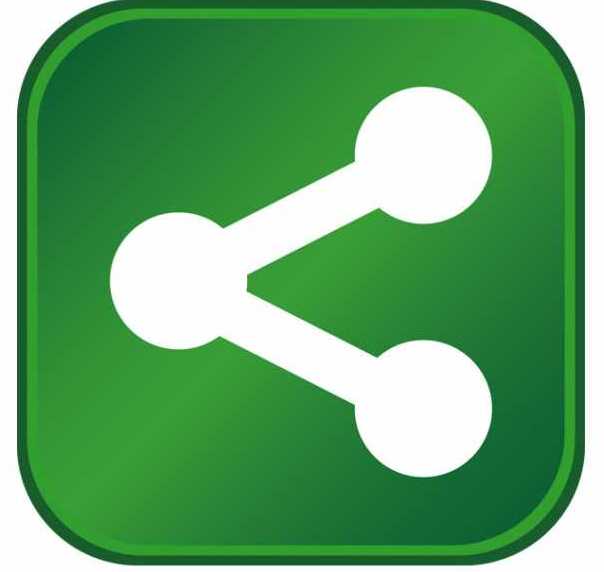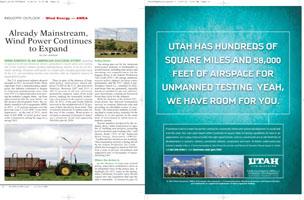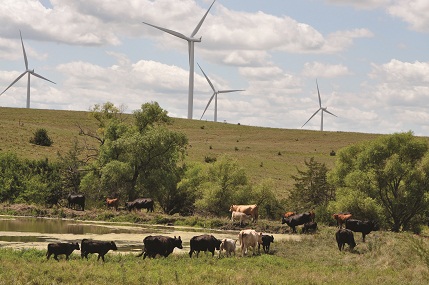 Wind energy is an American success story, powering 35 percent of all new American electric generation in recent years and creating one of the country's fastest-growing manufacturing sectors. In an era of economic hardship, American wind power is a bright spot, bringing good jobs back to the U.S. and providing farmers and ranchers with an important source of guaranteed income.
The U.S. wind power industry showed strength in 2011 on several fronts. Most important from a manufacturing standpoint, the industry continued to deepen its American manufacturing roots, with over 470 U.S.-based factories now serving the industry's supply chain—up from approximately 400 the year before. On the project-development front, the industry installed 6,816 megawatts (MW) in 2011—a 31 percent increase over the previous year's 5,216 MW. Even more impressive—at the end of 2011, more than 8,300 MW of wind power were under construction, setting the stage for a strong 2012.
Thus, in spite of the absence of long-term policy, wind power, which employs 75,000 in the U.S., has arrived in America. Between 2007 and 2011, a full 35 percent of all new electricity generation capacity came from wind power, making the renewable technology a key player in the nation's energy mix. In 2011, Iowa and South Dakota received in the neighborhood of 20 percent of their electricity from wind. That 20 percent milestone is within reach for the rest of the country. Wind power is on track to meeting 20 percent of America's electricity needs and supporting 500,000 jobs by 2030.
Policy Driver
The strong pace set by the American wind power industry is attributable to several factors, including state policy and increasing cost competitiveness, but the biggest driver is the federal Production Tax Credit (PTC). All energy industries receive policy support (in most cases, permanent), and the PTC, which is performance based (i.e., awarded for kilowatt-hours that are generated), typically has been extended in only one- and two-year increments, causing an historical boom-bust cycle for the industry.
With the backing of the federal PTC, wind power has enjoyed tremendous success in creating American jobs and providing an affordable source of electricity. The wind power industry is working hard to create policy certainty for the industry so it can operate in the same kind of environment in which most industries operate.
Recent numbers produced by the industry show "what wind power is capable of: building new projects, powering local economies and creating jobs," said Denise Bode, CEO of the American Wind Energy Association (AWEA). "Traditional tax incentives are working. This tremendous activity is being driven by the federal Production Tax Credit – which has leveraged as much as $20 billion a year in private investment and supported tens of thousands of manufacturing jobs."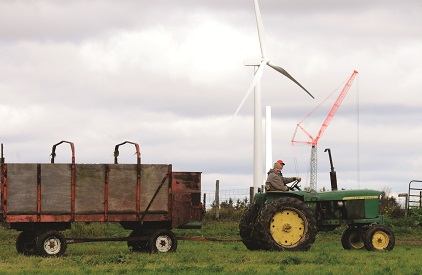 Where the Action Is
In the absence of long-term federal policy, states have continued to serve as an influential force in the policy area. A highlight for 2011 came in the spring, when California Governor Jerry Brown signed into law legislation that ups the state's renewable electricity standard (RES) from an already strong 20 percent to an historic 33 percent by 2020. The renewables standard includes near-term and incremental targets (20 percent by the end of 2013 and 25 percent by the end of 2016), an approach that the wind industry considers to be an important component of RES legislation because it allows the industry to begin ramping up and generating economic development immediately.
Meanwhile, Iowa's wind power penetration is already nearly 20 percent of its total electricity, and it continues to build wind farms. Another payoff for the state: over 200 wind-related businesses are now operating in 55 Iowa counties.
The U.S. wind industry's 2011 results show that wind power is forging ahead into additional states like Ohio and Nevada while doubling down on installations in existing strong wind markets in California, Illinois, Iowa and Kansas.
Illinois was a very strong performer in 2011, clocking in second place for installations in the last year with 692 MW installed. Kansas topped the under-construction list headed into 2012, with more than 1,188 MW of wind scheduled to come online in 2012. Ohio was another success story as the nation's fastest-growing state in wind power for 2011. Overall, 30 states brought wind projects online in 2011 and construction is ongoing for 2012 projects in 31 states including the first wind projects in Nevada, Connecticut and Puerto Rico.

Maturing Technology, Supply Chain
The more the supply chain is given a chance to take root, the more efficient it becomes. Today 60 percent of U.S.-deployed turbines' content is built in America—a level that is all the more impressive when considering that domestic content was only 25 percent prior to 2005. The previously mentioned 470-plus U.S. plants serving the wind power industry are located in every region of the country.
As a result, more efficient U.S.-based manufacturing is saving on transportation, while technology improvements are resulting in turbines that generate more power. Because of performance improvements over the years, a turbine with a nameplate capacity seven times larger than a typical turbine in 1990 can produce 15 times more electricity.
Wind turbine prices, meanwhile, have dropped sharply in recent years, and a government report released in 2011 highlights that trend with some telling numbers. According to the U.S. Department of Energy's (DOE) "Wind Technologies Market Report," turbine prices decreased by as much as 33 percent or more between late 2008 and 2010.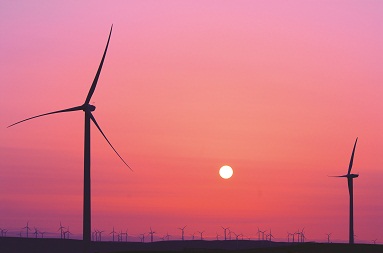 Expanding Project Potential
The technology improvements for wind turbines have major implications for siting new projects. With taller hub heights that reach better wind resources as well as other efficiency and technological improvements, new areas of the country once thought unable to have an adequate wind resource are now drawing the interest of eager developers. Thus, many areas in regions like the Southeast—which, of course, has become a hub of manufacturing for many industries over the last few decades including the wind power industry—is now being eyed by the wind power project development side of the business as well.
Evidence of that trend is the previously mentioned DOE report, which also found that the amount of land possessing wind resources able to support viable wind power projects has increased by between 130 percent and 270 percent since 2002-2003, thanks to improvements in turbine technology. That means opportunity for more communities to tap wind power's economic power and all the more opportunity for wind industry manufacturing.
Where does the economic potential lie for rural communities? Projects bring jobs and indirect business activity during construction, as well as operation-and-maintenance positions once a project is complete and finally, tax revenue that has been known to enable the building of new schools and hospitals. In addition, each typical wind turbine brings $3,000 or more in added income each to farmers, ranchers, and other landowners, while allowing continued use of their land. That revenue adds up for those farmers and ranchers hosting multiple turbines on their land, bringing a stable revenue stream to great American professions that unfortunately are notorious for their up and down years.
Today clean, affordable, homegrown wind energy is serving all regions of America, having provided 35 percent of all new generation capacity since 2007. Wind power has arrived, and the opportunity remains to generate even more American energy and create tens of thousands of new American jobs.
 
About the Author