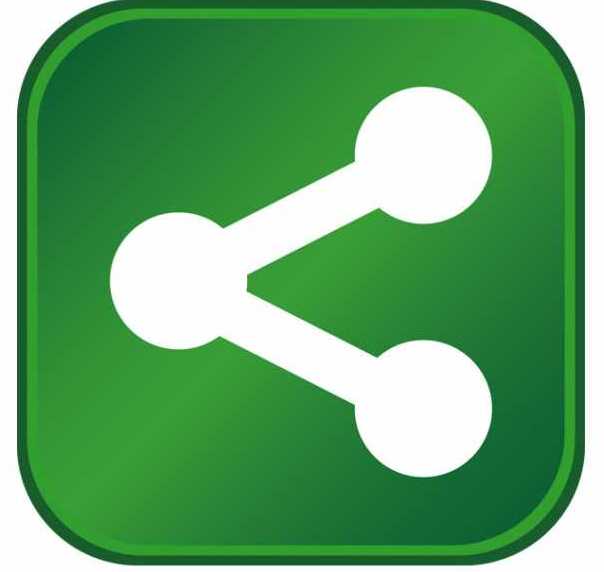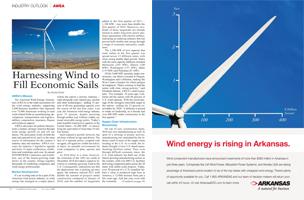 AWEA's Mission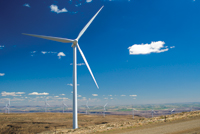 The American Wind Energy Association (AWEA) is the trade association for the wind energy industry, supporting 2,500 business members who represent over 75,000 Americans working in such wind-related fields as manufacturing, development, transportation and logistics, utilities, construction, insurance, finance and technical support.
AWEA advocates for policies that promote a cleaner, stronger America through wind energy growth on and off our shores. The association works on both the state and national level, and it is the main source of information for the country's industry data and statistics. AWEA executes the industry's legislative agenda and hosts 14 major conferences, exhibitions and workshops each year. Its annual WINDPOWER Conference and Exhibition, one of the fastest-growing trade shows in the country, brings together thousands of exhibiting companies and wind energy professionals.
Market Development
It's an exciting time to be a part of the American wind power industry, as wind energy has emerged as a major player within the nation's electric industry—right alongside coal, natural gas, nuclear and other technologies—adding 35 percent of all new generating capacity over the course of the last four years. Last year, the American wind energy industry grew 15 percent, despite powering through another year without a stable, national renewable energy policy. Today's total installed wind power capacity in the United States—41,400 MW—is electrifying the equivalent of more than 10 million homes.
Such expansive growth, however, has not been without its ups and downs. The lack of a national policy, coupled with on-again, off-again tax credits has led to, at times, an unstable environment for wind companies to plan, operate and grow.
As 2010 drew to a close, however, the extension of the 1603 tax credit in December 2010 provided a signal to investors to continue growing wind in the U.S. Consequently, indications are that the deployment rate is picking up once again: the industry entered 2011 with double the amount of projects under construction compared to January of 2010, and the number of megawatts added in the first quarter of 2011—1,100 MW—was more than double the first quarter of 2010. Moreover, two-thirds of those megawatts are already locked in under long-term power purchase agreements with electric utilities, indicating an enduring industry that has proven both nimble and strong through a range of economic and policy conditions.
The 1,100 MW of new capacity that came online in the first quarter was spread across 12 different states, with some seeing double-digit growth. States with the most capacity additions included Minnesota (293 MW), Illinois (240 MW), Washington (151 MW), Idaho (119 MW) and Nebraska (81 MW).
Of the 5,600 MW currently under construction, one third is located in Oregon, Washington and California, making the West Coast a hotspot for robust project development. "States continue to lead the nation with clear, strong policies," said Elizabeth Salerno, AWEA's chief economist. "For example, 10 years ago, California led the nation with 60 percent of U.S. wind capacity. With the recent passage of the strongest renewable target in the nation—calling for 33 percent renewables by 2020—California is poised to retake its leadership, as it already had over 600 MW under construction in the first quarter."
Other states' renewable energy targets have been similarly propelling project development throughout the country. Across the nation, 38 states now have utility-scale wind projects, with 14 boasting more than 1,000 MW of clean wind power. In Iowa, which passed one of the country's earliest renewable energy generation laws in 1983, wind projects produced over 15 percent of the state's electricity generation in 2010 and they are expected to produce up to 20 percent in the near future.
Texas continues to be the number one state for installed wind power capacity, and in fact, it achieved a major milestone in 2010, passing the 10,000-MW threshold to finish with 10,085 MW. New installations have also blossomed across Illinois, South Dakota and Minnestoa, with each installing between 400 MW and 800 MW, while Indiana moved into the top-10 bracket for leading wind power states.
Supply Chain Infrastructure Blossoming
On top of new construction starts, 2010 saw new manufacturing as well. In spite of a slowing of project activity, manufacturing was stimulated by the industry trend of more of the supply chain locating in the U.S. As a result, the industry brought 14 new U.S.-based manufacturing facilities online. Thus, even through difficult economic times, the U.S. wind industry has built one of the fastest-growing manufacturing sectors in the country, with over 400 U.S. facilities delivering component parts across the 38 states with utility-scale projects. Today, over 50 percent of a U.S.-installed turbine's value is produced right here in America, a 12-fold increase from just a few years ago. And last year, even with the economic headwinds, the U.S. wind industry was still able to support 75,000 direct jobs in 2010.
American wind power is already big, but its story has just begun. America's wind resource—capable of producing 37 trillion kilowatt-hours of electricity annually—is equivalent to nearly 10 times the country's existing power needs. Wind remains on track to produce 20 percent of America's electricity by 2030 with wind, as laid out by the Department of Energy during the Bush Administration.
Strengthening the Economy
Not only does wind energy contribute to the national economy and clean energy supply, but it is also safeguarding American families' checkbooks and creating opportunities for businesses large and small. Its cost has dropped over the past few years, as the technology has matured with more efficient manufacturing and better turbine performance.
American wind power has become increasingly affordable and nearly cost-competitive with other forms of new energy sources. Long-term renewable energy contracts like power purchase agreements protect customers when they need it the most and so utilities across the country have been locking in energy costs for their consumers by signing long-term contracts with wind energy project developers, providing a hedge against volatile fossil fuel prices.
Wind power development also creates economic opportunity across the country and across different sectors of the economy. Wind projects in resource-abundant rural areas generate local construction and wind technician jobs, land lease payments to landowners and famers, and tax revenue for infrastructure projects, revitalizing the rural communities in which they are located. By leasing their land to enable wind energy project development, farmers and ranchers gain access to an additional and stable revenue stream, helping to secure their way of life. Landowners typically receive between $3,000 and $7,000 or more for each turbine on their land.

Global Wind Day: Unveiling WindMade™
In spite of the absence of a stable federal policy, other mechanisms are being put in place to ensure a stable market. The WindMade™ initiative, announced in early 2011 at the World Economic Forum in Davos by an international coalition of renewable energy supporters, environmental advocates and business groups, has opened another avenue for potential market growth. The concept is to develop the first official global consumer label for products made with wind energy, which will serve to empower consumers to choose authentic, renewable-manufactured products denoted by the WindMade™ label.
"Governments are dragging their feet, but consumers want to see change now," said Steve Sawyer, secretary general of the Global Wind Energy Council and interim CEO of WindMade™. "The private sector needs to step up to provide the solutions we need to respond to the global energy and climate crises. With WindMade™, we want to facilitate the change that the public demands."
On Global Wind Day (June 15th), the WindMade™ initiative took shape as the requirements for companies to carry the label were unveiled and proposed from a press conference in New York City. The WindMade™ technical standard entered a two-month public consultation period, but tentatively requires participating companies to source a minimum of 25 percent of their electricity demand from wind power. The level is set to strike a balance between an ambitious target and an achievable goal for companies striving to make a tangible impact and increase their market share with consumers who care about increasing clean energy.
The WindMade™ initiative is just one more signal—along with wind's 35 percent contribution of new electric generation capacity the last few years, the industry's ever-growing supply-chain infrastructure in the U.S., and other trends—that wind power has arrived.

About the Author