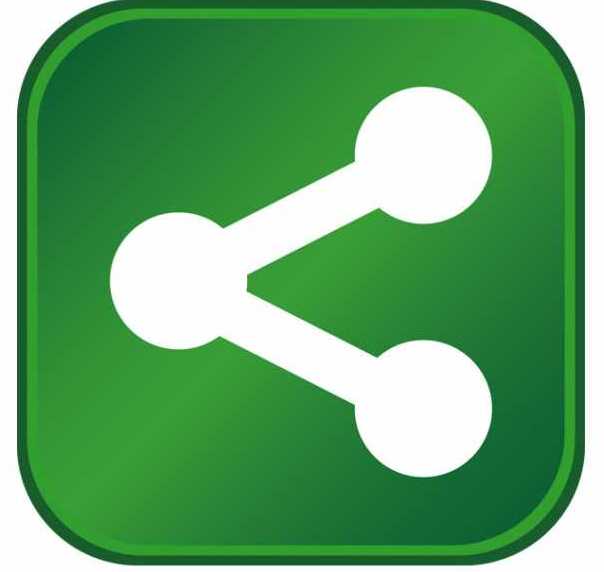 American Wind Energy Association says U.S. wind power industry is back at work with renewed momentum following extension of PTC.
(Photo credit: Wikipedia)
The U.S. wind power industry is back at work with renewed momentum following extension of the Production Tax Credit (PTC) by Congress as part of the Jan. 1 legislation to avert the "fiscal cliff."
The wind energy PTC, and an extension of the Investment Tax Credit (ITC), important to small community and offshore projects, will allow continued growth of the energy source that has been 35% of all new electric generation in America over the past five years, with manufacturing factories or wind farms in all 50 states.

The extension will cover all wind projects that start construction before 2014. Companies that manufacture wind turbines and install them sought that definition to allow for the industry's 18-24 months business timeline for building projects. .

"The wind industry has been reinvigorated by this much-needed signal from Congressional leaders," said Rob Gramlich, interim CEO of the American Wind Energy Association (AWEA). "Billions of dollars of investment sat idled by uncertainty that now can flow into new wind projects and our manufacturing sector. Congress has sent the necessary signal in extending the PTC and many are able to move ahead—and America's energy consumers, manufacturing sector, and working families are the winners."

Here's what some industry players were saying one week after the PTC was extended:
-First Wind CEO, Paul Gaynor, tells Electric Light and Power, "We are planning to substantially expand our portfolio – by as much as 50 percent or more – with several projects starting construction by the end of 2013. That will mean jobs and investment, and consumers will be getting clean energy at a competitive price."

-The Prairie Breeze Wind Energy Center near Elgin in northern Nebraska, which represents a $350 million capital investment and could create 300 construction jobs (WOWT Channel 6, Omaha, NE).

-The Broken Bow Wind project near Kearney, Neb., where Midwest Energy will proceed with construction on an additional 75 megawatts (MW) of capacity with the passage of the PTC as 'the last remaining stumbling block' (Kearney Hub).

-The 300-megawatt Pleasant Valley Wind Farm in Mower County, Minnesota. "It is one of the largest wind farm developments in the state of Minnesota with advanced permitting and [is] ready to build," RES Americas Vice President of Development Joe DeVito told the press (Austin Daily Herald).

-Geronimo Wind Energy's wind farm in Courtenay, North Dakota, which could be sized between 100 and 200 MW and range from about 58 to 120 turbines. The total cost of the project would range between $200 million and $350 million (Prairie Business Magazine).

-St. Louis based companies Emerson, electric component maker ABB and carbon fiber manufacturer Zoltek. As the St. Louis Business Journal reported, "Zoltek was already 'well on the way to a record year in fiscal 2012' thanks to its growth in the wind energy industry, according to chairman and chief executive Zsolt Rumy. The extension of the Production Tax Credit will help Zoltek keep that momentum going in 2013, Rumy said. 'This is definitely helpful because investors were holding back on projects to see what would happen.'" 

America's wind energy workers had been living under threat of the PTC's expiration for over a year and layoffs had already begun, as companies idled factories because of a lack of orders for 2013. Uncertain federal policies have caused a "boom-bust" cycle in U.S. wind energy development for over a decade.

Half the American jobs in wind energy – 37,000 out of 75,000 – and hundreds of U.S. factories in the supply chain would have been at stake had the PTC been allowed to expire, according to a study by Navigant Consulting.

"America's wind power industry is back on track," said AWEA's Gramlich. "With a banner year behind us, we look forward to showing how wind energy can continue to strengthen America's energy future, and create jobs and business for our families and communities."
AWEA is the national trade association of America's wind industry, with 2,000 member companies, including global leaders in wind power and energy development, wind turbine manufacturing, component and service suppliers, and the world's largest wind power trade show, the WINDPOWER Conference & Exhibition, which takes place next in Chicago, May 5-8, 2013. AWEA is the voice of wind energy in the U.S., promoting renewable energy to power a cleaner, stronger America. Look up information on wind energy at the AWEA website. Find insight on industry issues at AWEA's blog Into the Wind. Join AWEA on Facebook. Follow AWEA on Twitter.