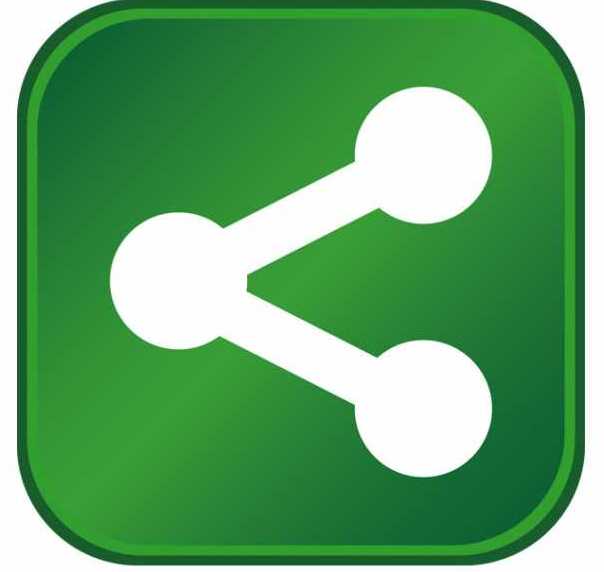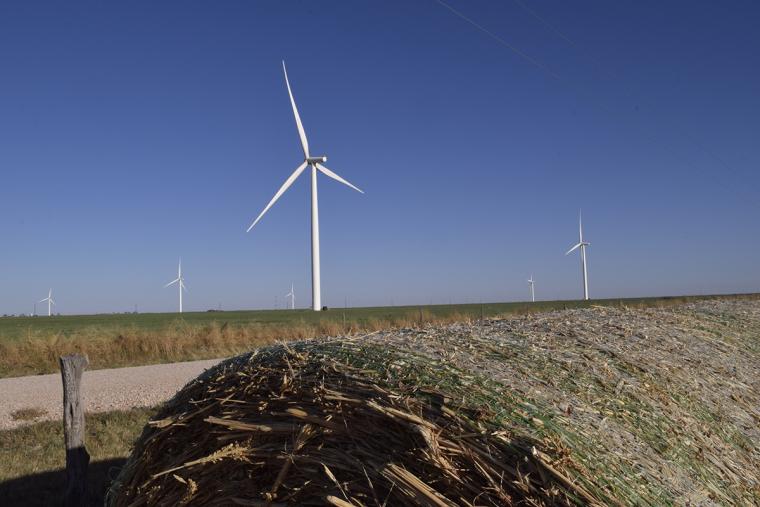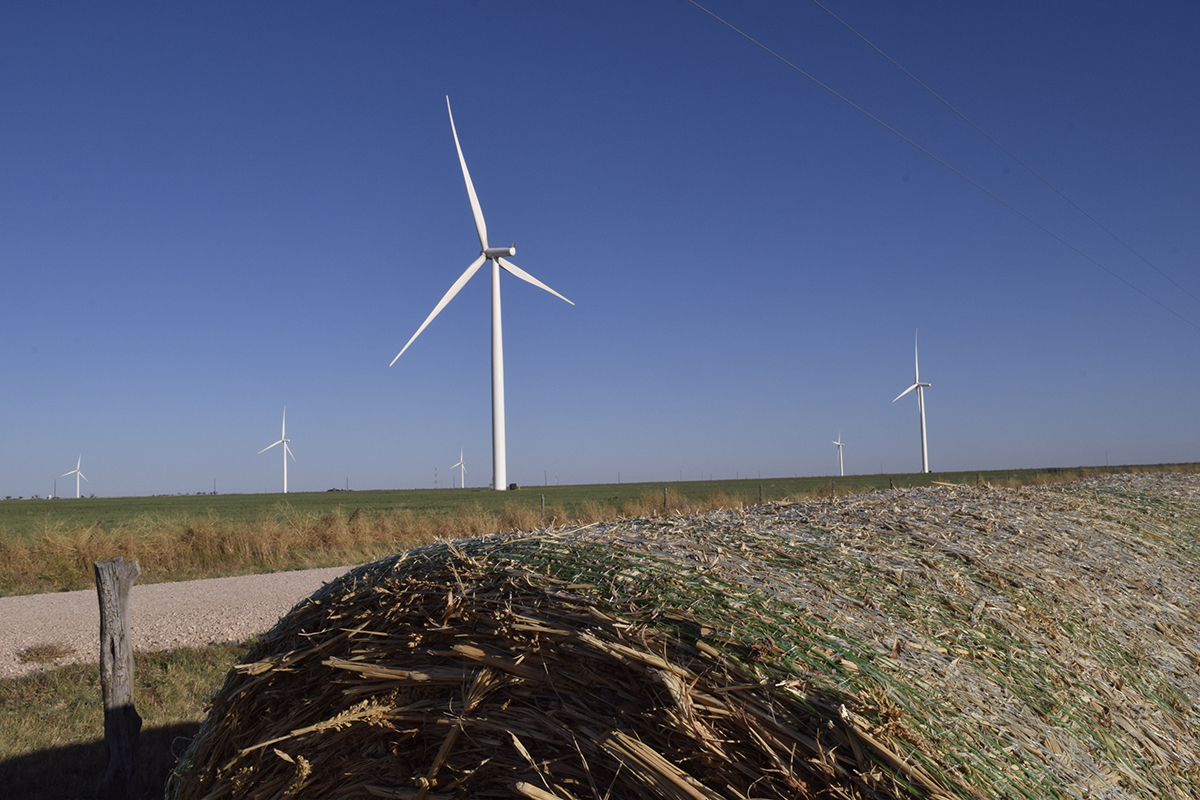 The U.S. wind industry is approaching a major milestone—American wind power will soon reach 100 gigawatts of installed and operational capacity, making wind power the third largest source of electric generating capacity in the country. As this milestone approaches, the U.S. wind industry is busier than ever. A record 42,000 megawatts (MW) of wind power are under construction or in advanced development across the country—that's about the same amount built to date in the top three wind states (Texas, Iowa and Oklahoma).
The country added 1,577 MW of wind power to the grid in the first half of 2019, a 53 percent increase over the same period in 2018. Now at 97,960 MW, the industry is within shouting distance of the 100 GW milestone—enormous progress, considering there were only 2.5 GW in operation at the start of the century. This means there is enough wind capacity to power 30 million American homes, with six states generating at least 20 percent of their electricity using wind.
Wind's share of the country's electricity market continues to rise as well. Wind currently produces about 6.8 percent of America's electricity and the U.S. remains on track to be 10 percent wind powered by 2020.
Powering Up with Wind
Corporate customers have solidified their position as one of the top buyers of wind power. After a record-breaking year of purchases in 2018, there are no signs of slowing demand so far in 2019. In fact, corporate customers have announced contracts for more than 1,900 MW of wind, including many first-time buyers, such as Hormel Foods Crown Holdings and Ernst & Young, and longtime customers like Walmart, Target and General Mills. These companies have joined an ever-growing community of businesses setting renewable energy targets. Due to lower costs, risk reduction and social incentives reasons, many companies have begun committing to 100 percent renewable energy goals.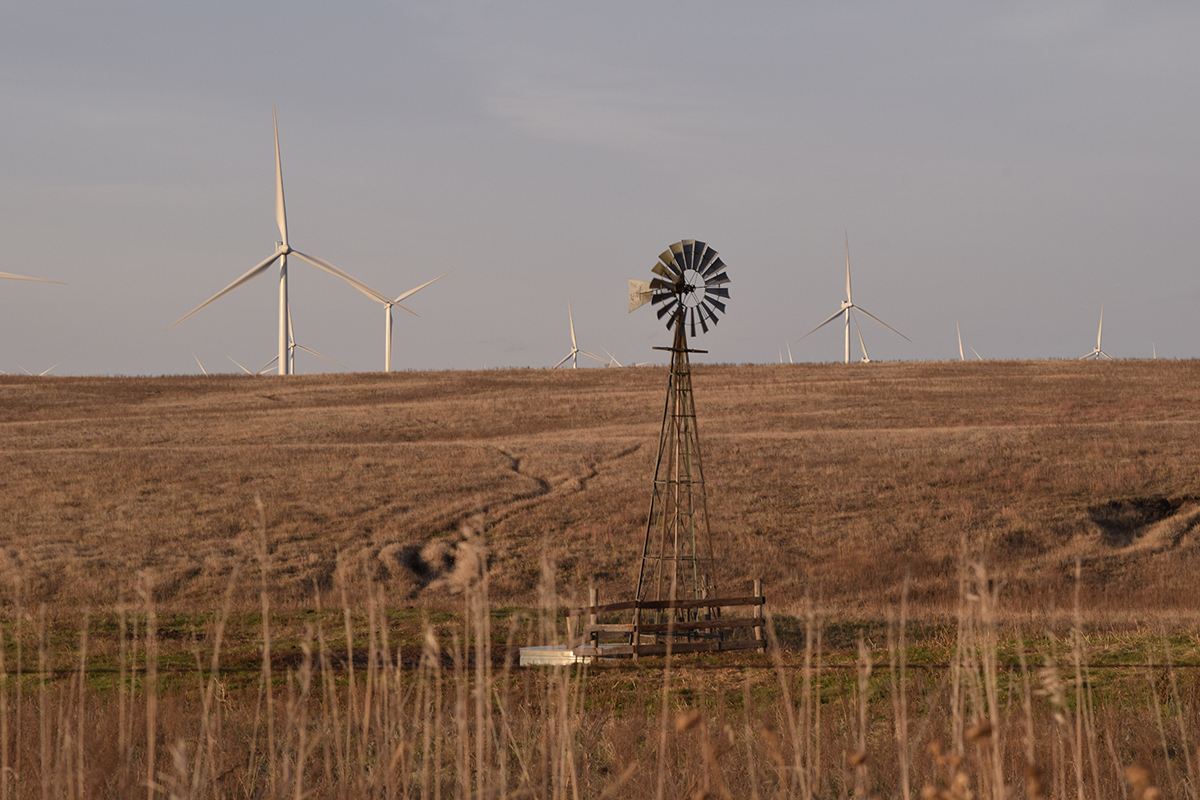 "For us, [access to wind energy is] kind of a gate. If we couldn't do that, we would not be here," said Tim Cook, CEO of Apple. "To Iowa's credit, Iowa saw this and had the vision to work with the utilities and so forth so it could happen. I think that says a lot about the people here and how they work together."
Corporate demand for wind and other renewable energy resources is only expected to continue. A joint study from the American Wind Energy Association (AWEA) and Wood Mackenzie forecasts 85 GW of corporate demand for renewable energy through 2030. Consider that the power mix of the top 1,000 corporations in America is only 5 percent renewables. As momentum builds, peer pressure rises, renewable goals increase and procurement strategies proliferate and mature, it is clear there is tremendous opportunity for demand growth.
"When looking at wind deals, cost savings are one attribute I can bring up when I talk to our finance and accounting department," said Rob Threlkeld, general manager of Renewable Energy at General Motors. "Have you ever seen your electric bill go down for multiple years at a time?"
Offshore Wind Is Emerging
The East Coast is buzzing with offshore wind activity as project developers race to respond to state solicitations. Thanks to state policy leadership, the offshore wind pipeline has swelled to over 25,600 MW, including 4,864 MW of project-specific capacity. As these projects get under way, they will be major economic and job creation engines—over 36,000 full-time jobs are expected to be created by the first 8 GW of offshore wind.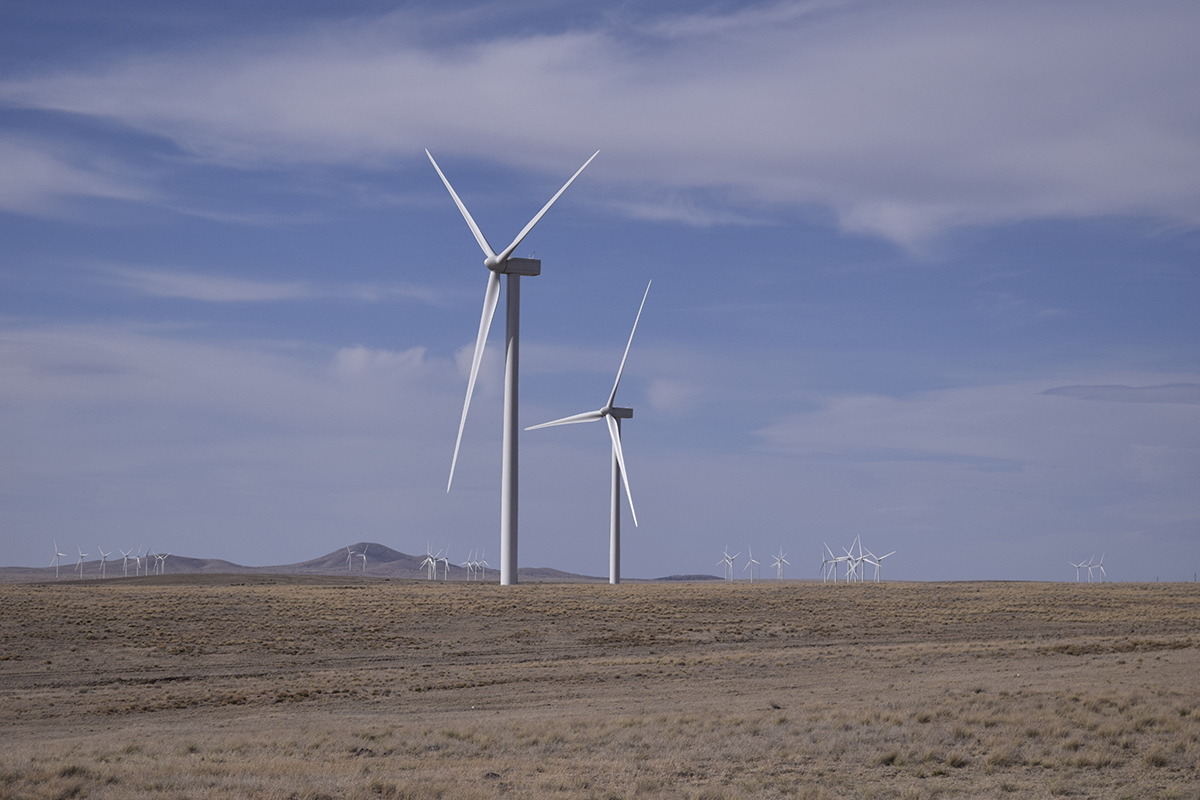 Besides creating jobs, harnessing America's offshore wind resources will revitalize ports and coastal communities, improve national security and deliver vast amounts of reliable energy to America's biggest population centers. In fact, developing America's offshore wind pipeline represents a $70 billion supply chain opportunity, according to the University of Delaware's Special Initiative on Offshore Wind.
"This emerging industry has the potential to create hundreds of good paying jobs for the residents of our state and drive economic growth in towns along our shoreline," said Connecticut Gov. Ned Lamont. "And by delivering zero carbon renewable energy, we can increase our region's fuel security while also making significant progress toward meeting our climate goals."
Better Tech = More Power, Lower Costs
Technological innovation is at the forefront of wind's cost reductions. Better technology means turbines can generate more power as they reach stronger, steadier winds. It also means new wind resources much closer to load centers are becoming economically viable. Wind turbine manufacturers have introduced new models at a rapid pace over the past few years in pursuit of lower cost and enhanced performance.
As a result, the number of projects selecting turbines with a capacity of 3.5 MW or more is growing significantly. Fourteen percent of turbines installed in the first nine months of this year are rated between 3.4 and 3.6 MW. Looking forward, wind turbine manufacturers publicly reported 2,049 MW of orders in the second quarter for turbines ranging in capacity from 4.2 to 4.5 MW. These turbines are capable of powering twice the number of homes as the average wind turbine installed over the past few years.
Thanks to innovation, wind power is now the cheapest source of new electric generating capacity in many parts of the country. In fact, wind's costs have fallen by 69 percent since 2009, leading utilities and corporate customers to choose wind over many other energy sources to power their businesses. Looking forward, wind's increasing competitiveness highlights its importance in driving the modernization of our electricity grid.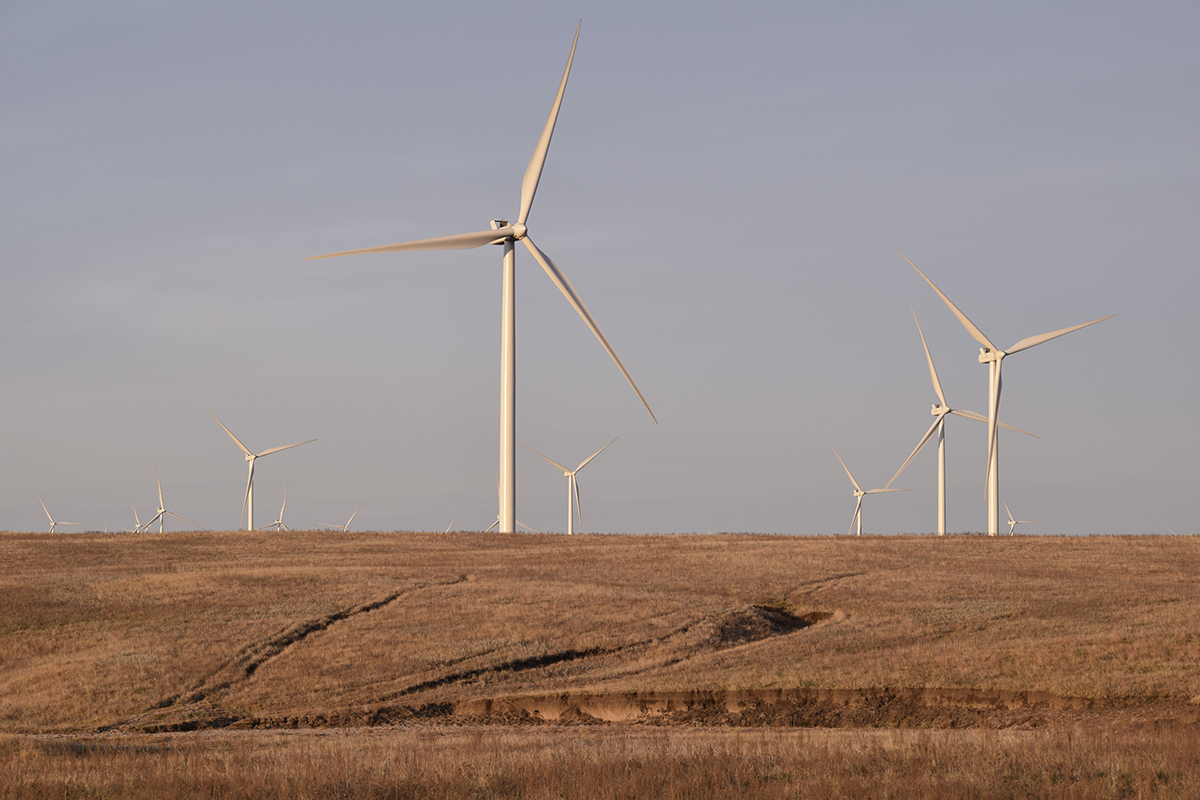 A Homegrown Industry
The U.S. wind industry is one of the few industries bringing manufacturing back to America. Today, over 500 U.S. factories build wind-related parts. Producing these components domestically cuts shipping and procurement costs. It also creates new jobs for U.S. workers—more than 114,000 Americans across all 50 states work in wind.
In rural communities, wind power is proving to be a lifeline. Billions of dollars in capital investment are a source of economic growth throughout the country. Importantly, investment in local communities doesn't stop once the project is built. Every year, the industry contributes more than a billion dollars in land lease payments and state and local tax payments across the U.S. These funds are a drought-proof cash crop for farmers and ranchers and can often make the difference in keeping local schools open.
Meeting the Challenges
As the industry stands on the verge of a historical milestone, there is much to be optimistic about. Technology continues to innovate, demand is surging from both utilities and corporate customers, and wind is proving its role as a reliable and mainstay contributor to America's electricity portfolio. And with an additional 42,000 MW of wind power coming to the grid in the next few years, it is clear wind is here to stay.
But challenges do exist. Tariffs are impeding manufacturers' ability to continue to deliver cost reductions; the grid is not keeping up with the energy transformation under way and we must invest aggressively to build the grid of the future; and we must seek tax policy parity between technologies to deliver clean energy at the lowest cost to consumers.
Tackling these challenges, and others, will be critical in delivering a clean energy future. T&ID
About the Author