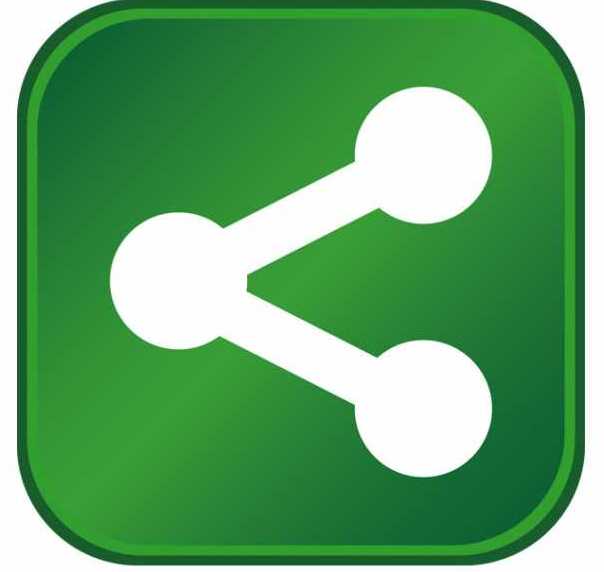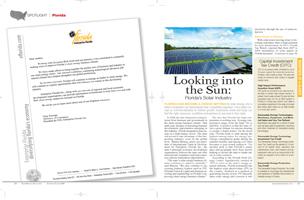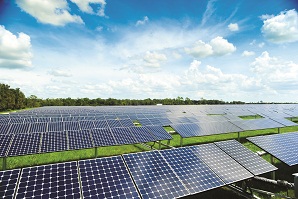 Florida has become a choice setting for solar energy, one in which companies can demonstrate their competitive expertise. From initial concept to commercialization to market growth, businesses small and large can find the right resources, conditions and partners to succeed in this realm.
In 2008, the state witnessed a rising interest from business and government in the clean energy business climate. That same year, because of increasing business development opportunities emerging in this industry, Florida designated clean energy as a high-impact sector. The state was poised to take advantage of this burgeoning industry, even on the global level. Manny Mencía, senior vice president of International Trade & Development for Enterprise Florida Inc., the state's principal economic development organization, believes the state can offer international companies exploring expansion options tremendous opportunities.
"The state's solar energy business climate continues to improve annually," said Mencía. "We also continue to see existing industry leaders such as FPL [Florida Power & Light] and Siemens investing and capitalizing on Florida's improving clean energy business climate."
That Florida has high temperatures is nothing new. Average temperatures range from the high 70s to mid-80s. A positive is that the state offers a great climate for anyone desiring to escape a frigid winter. On the down side, Florida tends to rank among the highest among states for energy use. Energy consumption peaks during the summer months, and staying cool often becomes a year-round endeavor. Yet, another perk is that Florida's sunny days and geography have been factors helping to elevate the state to leader status in solar research.
According to the Florida Solar Energy Center, legislatively created in 1975 to serve as the state's energy research institute, Florida potentially has the highest solar photovoltaic (PV) in the country. Defined as a method of generating electric power, PV basically takes solar energy and converts it into electricity through the use of semiconductors.
Solar Power in Florida
With solar power moving closer to becoming customary, there is high potential for more advancement. In 2011, Florida Tax Watch reported that from 2007 to 2009 installation of solar panels in Florida increased an average of nearly 62 percent in that three-year span. Eventually, the cost of solar energy will be a fraction of traditional energy sources and continued market adoption is expected. TheClean Energy Trends 2011 study indicates that the U.S.' solar market could be worth $113 billion by 2020.
Overall, Florida ranks fifth in the nation for its total grid-connected solar capacity. The National Renewable Energy Laboratory ranks the state eleventh nationwide for solar market attractiveness based on current energy policies, amount and quality of solar resources, utility rates and load match.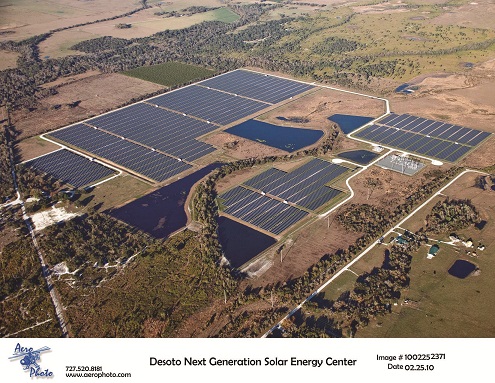 Florida's R & D
Industry experts believe Florida can continue expanding and become a center for research and development. Supporting this belief is the state's largest utility company, Florida Power & Light (FPL). In 2009, FPL completed a 25-megawatt facility, The DeSoto Next Generation Solar Energy Center. According to the company, the center is the largest solar photovoltaic facility in the country, producing an estimated average of 42,000 MWh of electricity annually.
FPL received $200 million via the American Recovery and Reinvestment Act of 2009 – passed by Congress to advance economic activity -- to aid in the construction of a smarter, cleaner and more efficient electrical grid. The company anticipates more solar projects in the future.
R& D Centers and Key Institutions
• Clean Energy Research Center at the University of South Florida -- Develops, evaluates and promotes commercialization of renewable energy sources.
• Florida Energy Systems Consortium (Gainesville) – Created by the state's government to promote collaboration among the energy experts at its 11 state universities.
• Florida Institute for Sustainable Energy at University of Florida – Brings together the research capabilities of more than 150 faculty members and 22 UF research centers.
• Florida State University Energy and Sustainability Center – Addresses challenging alternative energy issues through innovative solutions for consumers and industry.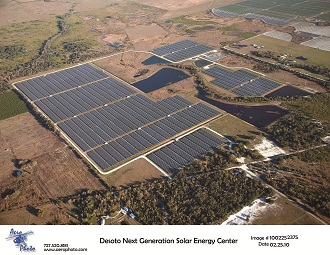 U.S. Solar Industry
Similar to Florida, the nation's solar industry has also experienced a period of growth and expansions. According to the Solar Energy Industries Association'' (SEIA) U.S. Solar MarketTM 2011 Year in Review, 2011 was an historic year for the nation's solar energy industry. Growth occurred in every market segment (residential, non-residential and utility) with PV solar system installations seeing a 109 percent increase from 2010. This growth also caught the attention of traditional energy companies, prompting MidAmerican Energy Holdings, Exelon and NRG Energy to invest in some of the largest planned solar projects in the country.
However, this successful period has not come without its challenges. SEIA reports that the industry faces challenges that may put future solar projects in jeopardy. One example is the expiration of the 1603 Treasury Program, which is "a technology-neutral finance mechanism that allows solar and other renewable energy project developers to receive a direct federal grant in lieu of the Section 48 Investment Tax Credit (ITC)." SEIA and the National Renewable Energy Laboratory's preliminary analysis reports this program has been key in providing numerous benefits, including the following:
• Access to capital and assistance with project transaction costs
• Supported 50,000 to 75,000 jobs
• Leveraged more than $27.1 billion in private sector investment for a variety of projects nationwide
• As of June 2012, the 1603 Treasury Program awarded 5,588 grants totaling $2.4 billion for more than 33,000 individual solar projects in all 50 states and has supported over $5.62 billion in private investment in the solar industry.

To continue to be an industry front-runner, Florida will have to remain focused on achieving technical advances, developing a talented and skilled workforce and enhancing its reputation as a business-friendly state.
About the Author