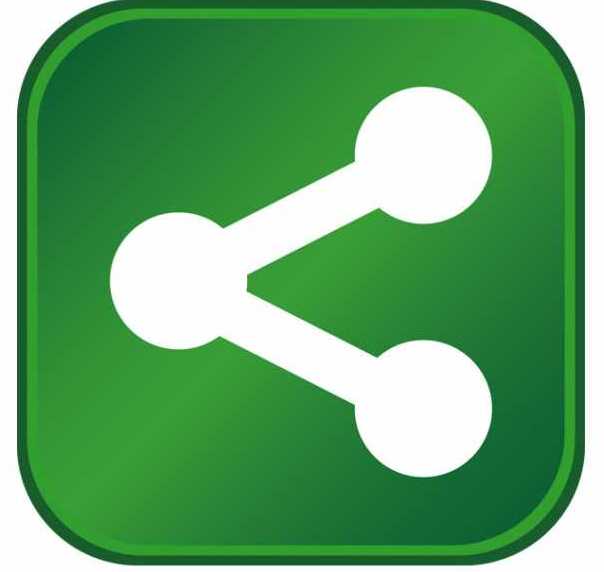 Giving Power to the People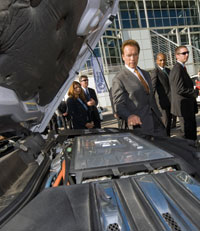 Fuel Cells 2000 is, we believe, the most comprehensive and accessible source of independent information about fuel cells in the world. Fuel Cells 2000 was launched in 1993 as an educational activity of the Breakthrough Technologies Institute, a 501(c)(3) non-profit organization formed to promote the development and early commercialization of advanced energy and pollution control technologies and clean fuels. The Fuel Cells 2000 program focuses specifically on fuel cell related technologies, promoting the environmental and economic benefits.
Perhaps the most distinctive feature of Fuel Cells 2000 is our attitude. With minor exceptions, we offer without charge information and services that other organizations are selling, often for hundreds or even thousands of dollars. We provide unique quality products and resources rather than reinventing the wheel; we are committed to answering every request for information; we forge and maintain meaningful collaborations with other organizations; and we reach a wide audience, from students to retired citizens and everyone in between.
With 12,000 subscribers to its free monthly email newsletter, the Fuel Cell Technology Update, tens of thousands of monthly visits to its award-winning website, www.fuelcells.org, and many other highly regarded resources, Fuel Cells 2000 intends to be the fuel cell information leader for years to come.
We do all this on a shoestring, with three full-time staff (equivalent), relying on relatively small grants and contracts. Like fuel cells, we feel we provide value -- to the industry and to everyone curious about fuel cells and their fuels.
Why Fuel Cells?
A fuel cell is an electrochemical device that combines hydrogen and oxygen to produce electricity, with water and heat as its by-product. As long as fuel is supplied, the fuel cell will continue to generate power. Since the conversion of the fuel to energy takes place via an electrochemical process, not combustion, the process is clean, quiet and highly efficient – two to three times more efficient than fuel burning. Fuel cells are a family of technologies. They are being developed for nearly every conceivable power need.
The fundamental reaction in a fuel cell has been known for more than 150 years. The first commercial application, however, was out of this world: in the 1960s, fuel cells were chosen by NASA for manned space flight. NASA still uses them today because of their unique combination of benefits – benefits that make them candidates for an exceptional range of markets. Fuel cells are being developed for:
Portable –consumer electronics, backup, off-grid and auxiliary power units, military, recreation.
Vehicles – cars, buses, trucks, material handling equipment, aircraft, people movers, golf carts, wheelchairs, bicycles, motorcycles, scooters, boats, submarines, trains, mining vehicles, military, all-terrain vehicles
Stationary power – hospitals, hotels, grocery stores, municipal buildings, breweries, data centers, wastewater treatment plants, universities, high schools, police and fire stations, grocers, food production facilities, farms, cell phone towers, E-911 and other critical communications, airports, and much more.
Despite being depicted as a future technology, fuel cells are here today, available for purchase and taking off in early markets:
Telecommunication companies are purchasing fuel cells to provide back-up or primary power to cell phone towers, in the U.S. and worldwide.

Major companies are buying fuel cells to power forklifts at their warehouses; more than 1,000 have been deployed.

Energy suppliers in the US, Europe and Asia are installing fuel cells to heat, power and air condition homes and small businesses.

Large stationary fuel cells are helping power and provide heat to manufacturing facilities, and public and private buildings, to name just a few.

Major auto manufacturers (GM, Daimler, Honda, Toyota, Hyundai-Kia) plan commercial fuel cell vehicle sales by 2015. Hundreds of vehicles are on the road today in demonstrations.
Bountiful Benefits
There is no other energy generating technology that offers the range and combination of benefits that fuel cells do. In addition to low or zero emissions, they are fundamentally more efficient than combustion systems, achieving up to 50 percent fuel-to-electricity efficiency when using hydrocarbon fuels such as natural gas and more than 50 percent when using pure hydrogen. When the fuel cell is located near the point of use, heat can be captured for heating and cooling (called cogeneration or CHP). These systems perform at 85 percent efficiency and higher.
Other benefits include high quality power output -- which is extremely important for mission critical applications such as data centers, banks and hospitals -- multi-fuel capability and scalability. Fuel cells are also extremely quiet, which not only reduces noise pollution but also increases the list of potential installation locations.
Education and Outreach
Our website, www.fuelcells.org, has been honored by Popular Science magazine as one of the Top 50 Science and Technology sites on the Internet. The site offers an extensive Fuel Cell Library; an active message board with more than 3,000 subscribers; the Fuel Cell Career Center and Education Center for teachers, students and jobseekers; an image gallery; reports and presentations; and many other services.
Fuel Cells 2000 developed and maintains two databases on the website - the Worldwide Stationary Fuel Cell Installation database and the State Fuel Cell and Hydrogen database which focuses on policy, initiatives, funding and demonstrations in the United States.
In 2008, Fuel Cells 2000 launched the Fuel Cell Insider blog (www.fuelcellinsider.org) to keep readers involved behind the scenes at some of the conferences, briefings and industry announcements.
Fuel Cells 2000 has long-standing and collaborative relationships with many industry organizations and groups, including the U.S. Fuel Cell Council, National Hydrogen Association, California Fuel Cell Partnership, the Sustainable Energy Coalition, and the U.S. Department of Energy.
Recent Activity
As the fuel cell industry continues to move from R&D to commercialization and sales, Fuel Cells 2000 is focusing on making sure the right people are receiving the right information. Our recent report, "State of the States: Fuel Cells in America" provides a snapshot of fuel cell and hydrogen activity in each of the 50 states and the District of Columbia. We also completed a market study for the U.S. Department of Energy, providing a comprehensive state of the fuel cell industry.
Fuel Cells 2000 is preparing a business-focused study into why some major Fortune 500 companies, as well as other big name corporations, are purchasing and deploying fuel cells for stationary, backup and materials handling applications.
Many other reports, materials, information and links are on offer at Fuel Cells 2000. To find out what is available, visit us at www.fuelcells.org.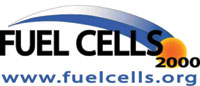 About the Author