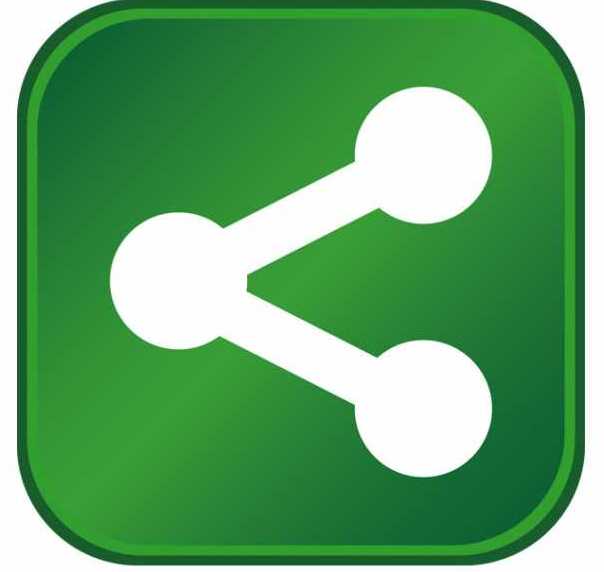 Offers Improved Corn Fractionation and CO2 Oil Extraction for Next-Generation Bio-Refineries
The ethanol industry is at a crossroads. Environmental and political concerns have created an unprecedented demand for ethanol, but at the same time, producers are struggling with rising costs and falling profits. Emergent technologies, such as fractionation, have long offered the hope of an answer to these issues, but until now that solution has been unrealized. Today, however, MOR Technology is bringing their next-generation fractionation to market, offering a complete solution for increased product purity, efficiency and profitability.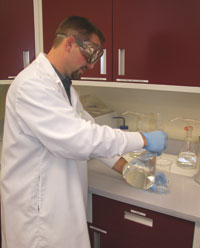 One key to a producer maintaining an edge over their competitors is to improve efficiencies. Incorporating fractionation into the ethanol process is a step towards achieving this: it allows producers to remain sustainable while increasing efficiencies and profits. But fractionation offers more than just a way to keep a company in the black today. It's also the first step in positioning an ethanol facility for future growth.

The future of the ethanol industry is not just about producing ethanol, but bio-refining, which will generate ethanol and a host of other co-products. By producing fuel, food and value-added feed, bio-refineries eliminate the debate over which products are most essential, and facilities that can meet these production needs will be well positioned for long-term success. This is the ethanol industry of tomorrow and MOR Technology is leading the way today.

What is fractionation?
Two forms of fractionation, dry and wet, have been used for years in both the ethanol and food-grade milling industry. Fractionation is the process of separating corn kernels into individual parts – the endosperm, bran and germ. In order to make ethanol, the kernel's starch, which is contained in the endosperm, must be fermented. Essentially, fractionation serves to remove the non-starch components, the bran and germ, maximizing the efficiency of fermentation.

Wet fractionation, or wet milling, is employed at some of the largest ethanol plants to produce ethanol, feed and food products. However, wet milling's multi-million dollar price tag is prohibitive for most producers. Dry fractionation achieves a similar result at a reduced cost, but also with reduced purity.

A major concern about fractionation for ethanol producers is the loss of starch during separation. This loss, if not controlled, can greatly affect a plant's bottom line, as less starch means less ethanol and less profit. That's why MOR Technology, in partnership with Corn Value Products LLC (CVP) has developed an enhanced corn fractionation process that combines components of both dry and wet systems, delivering the benefits of both technologies without any of the downsides.

MOR's Improved Fractionation System
A leader with expertise in corn and grain milling technology, MOR designs its fractionation processes specifically for ethanol production. MOR's original dry system is recognized as a leading technology, offering superior performance characteristics in the key areas of starch loss, protein purity of dried distiller's grains (DDG) – an ethanol byproduct – and oil yield. Facilities retrofitted with MOR's food-grade technology are designed to produce premium products, allowing producers not only to achieve greater production efficiencies for ethanol, but also tap new markets for food and value-added feed products.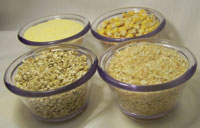 Together, MOR and CVP are taking the benefits of MOR's original dry technology a step further. CVP is the developer of the HydroMillingTM process, a so-called "modified wet milling" technology. CVP has also developed a wet separation process designed to be used on products that are produced from dry mills. By combining this new process with MOR's proprietary dry separation technology, the two have created a groundbreaking, patent-pending fractionation system for the ethanol industry.

"The new system utilizes the best concepts from both dry and wet milling in a single process," explains Brad Ulrich, MOR's director of technology. "It has the product separation advantages of wet milling, but with the lower capital and operating costs typical of a dry milling system."

MOR and CVP, with grant support from the Illinois Corn Marketing Board, are currently installing a demo unit of their new process at an operating ethanol plant in Illinois, expected to start up in February 2009.

MOR's new combined system is expected to generate less than 2 percent starch loss, a number unrivaled in the industry today. This is achieved by taking dry milled germ, typically 18-24 percent oil, up to 40 percent + oil, while simultaneously returning valuable starches, sugars and nutrients to the fermentation process.

Unlike other systems, MOR's starch loss does not come at the expense of starch purity. This pure starch stream allows the system to turn out MOR-ProTM, a high-protein DDG product with over 58 percent protein (dm basis). MOR-ProTM is targeted to replace corn gluten meal, the market's highest-priced feed protein source, delivering significant return on investment for producers.

MOR will perform marketing, engineering and installation services for the new technology; MOR's President, Dan Claycamp, will oversee the engineering and installations. Claycamp is a miller with over 25 years of experience designing, building and operating commercial food-grade corn mills in the United States. Quality Technology International, Inc., a member of CVP, will market the high-oil germ under the NutraGermTM product name.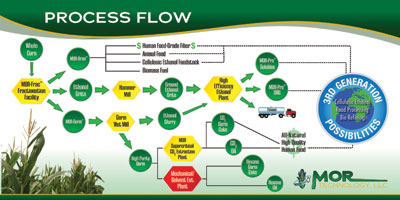 Extracting Value with Supercritical CO2
Committed to capturing the total value in each corn kernel, MOR Supercritical, a subsidiary of MOR Technology, has developed a corn oil extraction system that will bring additional value to the ethanol process by producing premium, all-natural, hexane-free germ meal and refined oil on site.

Today's most popular oil extraction methods utilize hexane solvents. Although hexane, a byproduct produced at petroleum refineries worldwide, is abundant and affordable, it still comes at a major price. Hexane is highly toxic, flammable, and carcinogenic and is labeled a Hazardous Air Pollutant by the EPA. In contrast, supercritical fluids, such as CO2, have the benefit of being cheap, available, all-natural and safe.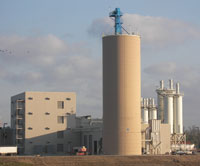 MOR's clean process technology has many applications, including extracting high-quality, all-natural corn oil from the germ. MOR's fractionation process forms an ideal partnership with CO2 extraction methods by providing clean, high-quality germ ready for oil extraction. Additionally, MOR's small, scalable extraction facilities can be installed virtually anywhere, with shorter permitting times, and will efficiently produce safe, premium grade oils from a variety of commodity products.

MOR Supercritical was founded when MOR Technology joined forces with Rodger Marentis and his company, Supercritical Solutions LLC. Marentis, one of the world's leading supercritical engineers, has spent his career at the forefront of commercial supercritical CO2, extractions, including process development, equipment and plant design.

MOR has developed several breakthroughs, ultimately designing a system that delivers efficiencies and extraction rates never before seen with supercritical fluids. They expect operating costs to be below that of solvent or mechanical extraction, with minimal product degradation. MOR believes these advancements could allow, for the first time, processing of commodities on a large scale using supercritical CO2.

MOR expects to demonstrate the new process at a state-or-the-art unit in Allentown, Penn., by this summer. The facility will serve double-duty by operating as a commercial facility for processing specialty oils and nutraceuticals. Its design will allow the system to selectively extract and refine valuable components from an array of feed stocks at higher concentrations than current systems. MOR is currently seeking customers for toll extractions of up to 3-4 tons per day.

The Bottom Line
According to Ulrich, the benefits of MOR's technology to the industry are clear. "We aim to empower ethanol producers with optimized processes that generate more revenue from products tied to the price of corn," explains Ulrich. "Our technology diversifies revenues and spreads commodity risk while creating a natural hedge against high corn prices."

In a recent analysis of a typical 55 mmgy plant operating over the past year, MOR's fractionation design could have generated an additional $14 million in net income over this span, or an average of $0.28 per nameplate gallon. Put another way, when ethanol sells for $1.60 per gallon, a producer's breakeven price for corn may be close to $3.70 per bushel. With MOR's system, however, the breakeven price is increased to $5.00 per bushel. As the saying goes, the proof is in the numbers.

For more information, please visit MOR Technology at www.mortechnology.com.
About the Author