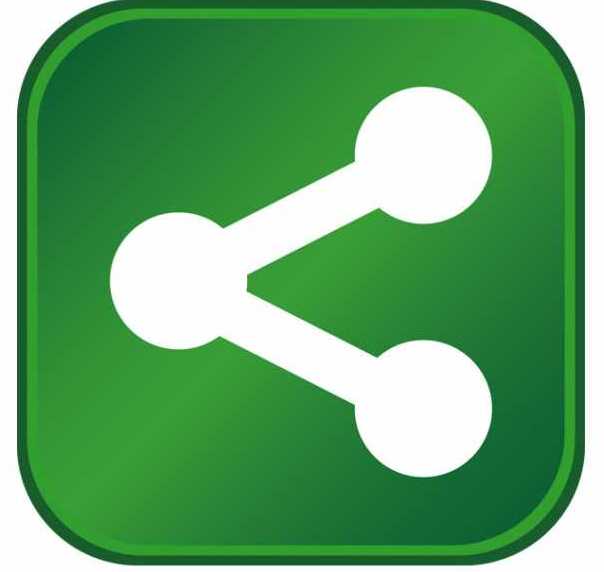 FuelCell Energy, Inc., a global leader in the design, manufacture, operation and service of ultra‐clean, efficient and reliable fuel cell power plants, announced a two stage expansion project to improve manufacturing and logistics efficiencies and position the company for continued global growth. The existing manufacturing facility in Torrington, Connecticut, USA will be expanded in the first stage and production equipment will be added in the second stage. The State of Connecticut has extended a financial package through the Department of Economic and Community Development for both stages, including $20 million of low interest long-term loans and up to $10 million of tax credits, predicated on certain terms and conditions, including the forgiveness of 50 percent of the loan principal if certain job retention and job creation targets are reached.
The first stage involves the expansion of the existing 65,000 square foot manufacturing facility by 90,000 square feet for a total size of 155,000 square feet. Initially, this additional space will be used to enhance and streamline logistics functions and provide the space needed to reconfigure the existing production process to improve manufacturing efficiencies and realize cost savings. The Company expects to enter into a long term lease of up to 15 years as part of this expansion. The cost of the first stage construction is expected to be funded by a mix of private capital and State financial support. Construction is expected to be completed by early 2016.
"We value the skill sets and talent pool available in Connecticut including manufacturing, engineering and research positions and appreciate the support of the State as we prepare our manufacturing facility for continued global growth," said Chip Bottone, Chief Executive Officer, FuelCell Energy, Inc. "We design, manufacture, operate and service efficient and affordable fuel cell power plants, exporting from Torrington to global markets. We will increase our production levels as demand warrants and are positioning ourselves for the growth that we expect based on business activity arising from the growing need for the ultra-clean on-site power solutions we provide."
"In order to further optimize manufacturing efficiencies and continue our cost reduction initiatives, we are undertaking this expansion of the production facility," said Tony Rauseo, Chief Operating Officer, FuelCell Energy, Inc. "Adding this additional space will drive cost reductions by enabling us to re-align the production flow and implement enhancements to logistics functions."
As demand supports, manufacturing equipment will be added to increase annual capacity from the current 100 megawatts to at least 200 megawatts. Additionally, plans for the second stage include the installation of a megawatt scale tri-generation fuel cell plant to power and heat the facility as well as provide hydrogen for the manufacturing process of the fuel cell components, and the creation of advanced technology testing and prototype manufacturing. In addition, the final stage of the fuel cell module manufacturing will be relocated to the Torrington facility from its current location at the Danbury, Connecticut headquarters, which will reduce logistics costs.  
The advanced technology testing and prototype manufacturing is expected to support product extensions such as distributed hydrogen configurations and carbon capture solutions. FuelCell Energy works closely with the University of Connecticut for fuel cell research and development, directing about $1.5 million in research funding to the University in 2014 alone. Research is also being undertaken in Germany with joint venture partner Fraunhofer IKTS and in South Korea with partner POSCO Energy. 
The State has committed $20 million of low- interest long-term loans in return for job retention and job growth. Each phase is eligible for a $10 million loan at an interest rate of 2.0 percent, repayable over 15 years. $5 million of each loan is forgivable as the company meets pre-defined job creation and retention targets. This expansion project also qualifies for up to $10 million of Urban and Industrial Sites reinvestment tax credits (URA), which the company can monetize over a ten year period. The State funding is pursuant to a Letter of Intent requiring additional capital provisioning by FuelCell Energy, completion of a lease extension for the Torrington facility, and approval by the State Bond Commission. Total estimated cost for this multi-year project is approximately $23 million for the first stage and approximately $42 million for the second stage.
FuelCell Energy employs approximately 625 associates globally and has customers in nine different countries. Installations in Connecticut include a 15 megawatt fuel cell park that can power approximately 15,000 homes, and on-site combined heat and power installations at food processors, universities, and a hospital.
Megawatt-class fuel cell power plants solve power generation challenges for utilities and large power users such as universities and hospitals as the combination of near-zero pollutants, modest land-use needs, and the quiet operating nature of fuel cell power plants facilitates their siting in urban locations. Fuel cell power plants offer a multitude of advantages for utilities and neighboring communities, including:
Environmentally friendly  power generation with virtually zero nitrogen oxide (NOx) that causes smog, sulfur dioxide (SOx) that contributes to acid rain, or particulate matter (PM10) that aggravates asthma, and the power is delivered with a low carbon footprint
Distributed power generation places power near where it is used, enhancing the resiliency of the grid
Highly efficient power generation process that is economical
Continuous renewable power around the clock that is not reliant on weather or time of day
About FuelCell Energy
Direct FuelCell® power plants are generating ultra-clean, efficient and reliable power at more than 50 locations worldwide.  With more than 300 megawatts of power generation capacity installed or in backlog, FuelCell Energy is a global leader in providing ultra-clean baseload distributed generation to utilities, industrial operations, universities, municipal water treatment facilities, government installations and other customers around the world.  The Company's power plants have generated more than 2.8 billion kilowatt hours of ultra-clean power using a variety of fuels including renewable biogas from wastewater treatment and food processing, as well as clean natural gas.  For more information, please visit www.fuelcellenergy.com and see us on YouTube.
Direct FuelCell, DFC, DFC/T, DFC-H2 and FuelCell Energy, Inc. are all registered trademarks of FuelCell Energy, Inc. DFC-ERG is a registered trademark jointly owned by Enbridge, Inc. and FuelCell Energy, Inc.