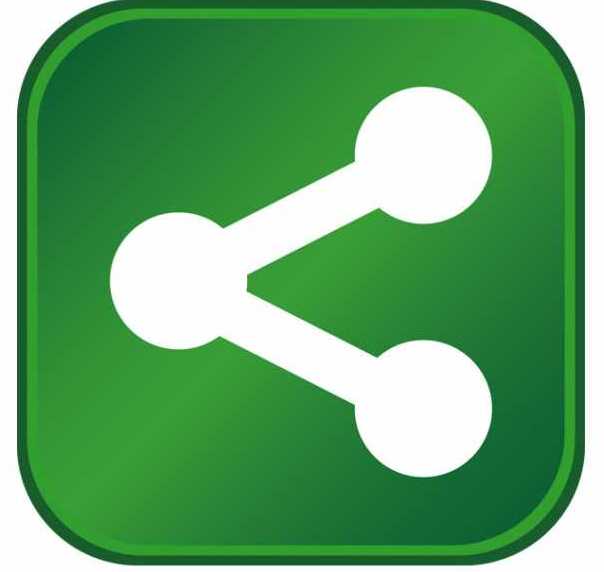 Gov. Bobby Jindal and Cheniere Energy Chairman and CEO Charif Souki highlighted construction progress and a recent expansion of the company's Sabine Pass liquefied natural gas export facility in Cameron Parish. One of the largest industrial projects in Louisiana history, Cheniere Energy's LNG export project recently expanded in scope from four liquefaction trains, or production units, to six. The initial four liquefaction trains under construction represent an investment of approximately $12 billion. Cheniere Energy's recent announcement of two additional trains will bring the total project investment to more than $18 billion, with construction of the entire project slated for completion by 2019.
Cheniere Energy will create 400 new direct jobs with the total project, with 280 new direct jobs from the initially announced project and an additional 120 new direct jobs from the expansion. The new direct jobs will average $100,000 per year, plus benefits. Louisiana Economic Development estimates the total project will result in 1,569 new indirect jobs in Southwest Louisiana. In addition, an estimated 4,500 construction jobs are projected at the peak of building activity.
Gov. Jindal said, "Cheniere Energy made history in Louisiana when it announced the development of one of the nation's first liquefaction export facilities at the Sabine Pass terminal in Cameron Parish. With the recent expansion of the project's scope, this LNG facility represents one of the largest manufacturing investments in Louisiana history. This expansion and investment is a testament to the faith and confidence that major companies like Cheniere Energy have in our state. Our world-class energy infrastructure, highly skilled workforce and strong business climate are encouraging continued investments in our state and will position Louisiana as a leader in meeting global energy needs."
Four years ago, Cheniere Energy announced the development of a natural gas liquefaction facility and export terminal to be built adjacent to Cheniere's existing LNG import receiving terminal in Cameron Parish. Construction began in August 2012 and the first LNG is expected to be produced by late 2015. Nearly all the LNG production capacity for the first five liquefaction trains has been sold under 20-year contracts with major global clients.
"The Sabine Pass liquefaction facility is the first LNG export facility to be developed in over 40 years in North America," Souki said. "Construction is well underway on our first four liquefaction trains and we expect to have first LNG production by late 2015. Our facility is strategically located along the Gulf of Mexico in Cameron Parish. Louisiana has one of the most liquid natural gas markets, with an abundant supply of natural gas and a vast network of pipeline infrastructure. We are grateful to the State of Louisiana and its elected leaders, including Governor Jindal and his Cabinet, for welcoming us in their state and for their facilitation in the development of our Sabine Pass LNG export facility."
LED began working with Cheniere on the recent Sabine Pass LNG expansion in December 2012. To secure the expansion, Louisiana offered the company a competitive incentive package. Cheniere will continue to receive the comprehensive solutions of LED FastStart® – the nation's No. 1-ranked state workforce training program. Cheniere also is expected to utilize the state's Quality Jobs and Industrial Tax Exemption programs.
"Cameron Parish is excited by the additional capital expenditure and jobs announced by Cheniere LNG," said President Kirk Quinn of the Cameron Parish Police Jury. "We have taken a look at the increased infrastructure needs, additional law enforcement required in the area, and keeping our parish residents safe – as well as the increased number of new students at Johnson Bayou High School. The parish welcomes additional jobs for our residents, and we look forward to continuing a great working relationship with Cheniere LNG in the future."
"Cheniere has been one of the leading corporations in Southwest Louisiana since its founding," said President and CEO George Swift of the Southwest Louisiana Economic Development Alliance. "This increase in the project in Cameron Parish and Louisiana is phenomenal. In addition to creating huge employment during construction and creating quality, permanent jobs, Cheniere will provide the nation and world with much-needed energy. They have set the standard for corporate support and community involvement. This is the largest project underway in our region." 
Cheniere anticipates construction of the additional two LNG trains to be completed in 2019. Hiring for the positions created by the initial announcement began in 2013, and hiring for the newly created positions will begin in 2015.
The more than $18 billion investment by Cheniere is the latest in a string of historic projects in Louisiana's Southwest Region. When combined with the $16 billion-to-$21 billion investment by Sasol, and the major investments from Sempra LNG, BG Group and Trunkline LNG, and others, the projects are resulting in thousands of new permanent jobs and the creation of thousands of construction jobs.
About Cheniere Energy
Cheniere Energy Inc. (NYSE Amex Equities: LNG) is a Houston-based energy company primarily engaged in LNG-related businesses. Cheniere owns and operates the Sabine Pass LNG receiving terminal in Louisiana through a 90.5 percent ownership interest in, and management agreements with, Cheniere Energy Partners LP (NYSE Amex Equities: CQP), which is a publicly traded partnership created in 2007. Cheniere also owns and operates the Creole Trail Pipeline, which interconnects the Sabine Pass LNG receiving terminal with downstream markets. For more information, visit www.cheniere.com.