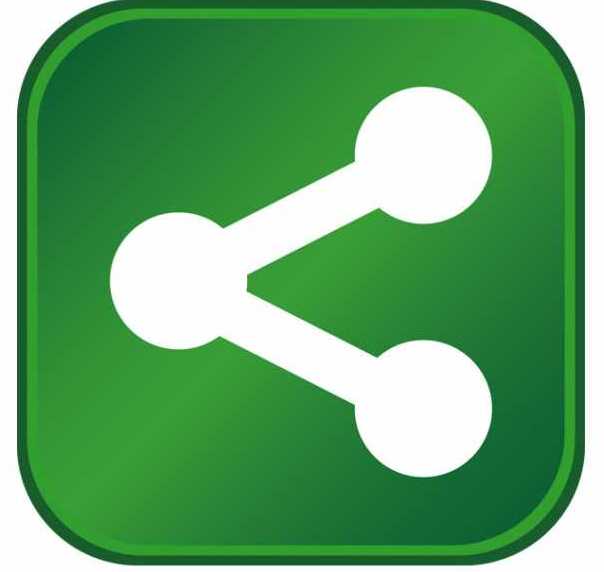 Virdia, formerly HCL CleanTech, a leading developer of cellulosic sugars, today announced major company milestones, including a new brand and CEO, its latest funding round, and a $75 million deal with the Mississippi Development Authority to build manufacturing plants in the state.
Founded in 2007 as HCL CleanTech, Virdia has developed the CASE(TM) process, which converts cellulosic biomass to high quality fermentable sugars and lignin, and is based on a series of patented and patent-pending technologies. Cellulosic sugars and lignin are important feedstock for the renewable chemicals industry and the second generation biofuels sector. The company plans to establish its cellulosic refineries close to sustainable sources of biomass.
New Chief Executive Officer Philippe Lavielle is a veteran of the industrial biotech sector. Lavielle replaces Co-founder Eran Baniel as CEO, who now serves as vice president of business development. Before joining Virdia, Lavielle was a member of the executive management at Genencor, a $1 billion world leader in industrial enzymes recently acquired by DuPont, where his responsibilities included global business development in the fields of renewable energy and biochemicals.
"This is an exciting and pivotal time for Virdia, and I am pleased to bring my experience to bear in leading the company through its next stage of commercialization," said Lavielle. "The momentum we are experiencing in funding and our plans to scale up manufacturing move us that much closer to realizing our mission on a large scale. Virdia is well positioned to be the frontrunner in the race to make cellulosic sugars a reality -- an indispensable step for the success of the bioeconomy."
To fund its piloting activities and engineering plans, Virdia recently closed its latest round of financing, raising over $20 million from insiders, Khosla Ventures, Burrill & Company and Tamar Ventures. In addition, the company closed $10 million in a venture debt deal with Triple Point Capital.
"Virdia's process of converting biomass to fermentable sugars will be very attractive economically once it is deployed at scale. Virdia's sugars have been tested by various partners in tens of chemical and biochemical applications, and the feedback is overwhelmingly positive," said Greg Young, managing director, Burrill & Company. "Cellulosic sugars are really the gateway to advanced biofuels and biochemicals, and Virdia is leading that charge."
"Virdia's technology and manufacturing platform holds the potential to enable the entire value chain of advanced biochemicals and biofuels. It will create a new wealth of thousands of local, sustainable manufacturing jobs anchored on this country's unparalleled biomass resources," said Vinod Khosla, founding partner of Khosla Ventures.
The company also announces that it recently signed a memorandum of understanding with the Mississippi Development Authority to build manufacturing facilities in the biomass-rich state. The agreement includes an incentive package with $75 million in low-interest loans, as well as up to $155 million in various tax incentives over a 10-year period. Virdia's cellulosic sugar plants are expected to create hundreds of new jobs over the same decade.
"We are pleased Virdia is locating manufacturing operations in Mississippi and will be using our state's ample biomass resources to create its renewable products," said Governor Phil Bryant. "This innovative company has committed to creating hundreds of high-paying jobs for Mississippians and will have a positive impact on communities around the state."
Virdia's products are cost competitive, and are setting new standards for industrial use of cellulosic sugars and lignin. Applications range from renewable fuels and fuel intermediates, including diesel, jet fuel, ethanol and butanol; renewable chemicals and materials such as biosurfactants, lubricants, plastics and synthetic rubber; and nutritional additives such as baker's yeast and amino acids for the animal feed industry. Virdia's CASE(TM) process also produces high quality lignin in dry or soluble forms, which has proven to be valuable feedstock for plant-based plastics and other thermo-chemical transformations.
"With global biofuel mandates alone calling for at least 72 billion gallons by 2021, unlocking the potential of lignocellulosic biomass will be vital to scaling the bio-based economy over the next decade," said Mackinnon Lawrence, a senior analyst with Pike Research. "In the near-term, commercial production of next generation bio-based products across multiple industries -- including energy, nutrition, biochemical, and plastics -- is contingent upon a leader emerging in the space. With sustainability increasingly a concern, those companies with robust solutions that can produce low-cost alternative carbohydrates derived from non-food biomass are poised to capture significant market share."
About Virdia
Virdia is a leading developer of cellulosic sugars and lignin for use in the renewable chemicals, bio-energy and nutrition industries. The company's CASE(TM) proprietary process converts a wide range of cellulosic feedstock, including wood, energy crops and agricultural residues into highly refined sugars and lignin. This low-temperature process delivers the highest yields of sugars from biomass, and has a very light environmental footprint due to the near complete recycling of acids and solvents used in manufacturing. The company is led by a seasoned management team with decades of experience in corn processing, chemicals and biochemicals industries. For more information, please visit www.virdia.com