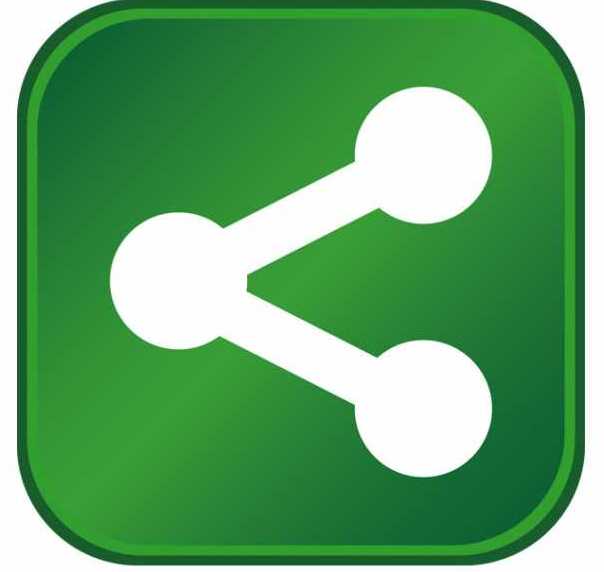 Several hundred business and government leaders celebrated the success of the first greenfield fuels refinery built in the U.S. in nearly 40 years.
"The Dakota Prairie diesel refinery is helping us process crude right in the heart of our state's oil producing region"
The Dakota Prairie refinery, which began operating on May 4, 2015, is capable of processing 20,000 barrels per day of Bakken crude oil. It is supplying about 7,000 barrels per day (bpd) of diesel fuel to help offset North Dakota's need to import nearly two-thirds of its diesel supply.
The refinery is a joint venture of MDU Resources Group, Inc. (NYSE:MDU) and Calumet Specialty Products Partners, L.P. (NASDAQ:CLMT).
"This facility will help improve the state's diesel supply, and over time has the potential to be an important contributor to the economic growth of the local and state economy," Dave Goodin, MDU Resources president and CEO, said at the refinery's grand opening today. "All of this is possible because of the support of local and state officials and agencies, and the economic development climate they have created in North Dakota."
North Dakota Governor Jack Dalyrmple said, "The Dakota Prairie refinery is another example of the great progress we're making in North Dakota to create good jobs, diversify our economy and to help meet the energy needs of our state and the nation. The development of another fuel refinery in North Dakota has been a long-time goal, and I applaud MDU Resources and Calumet for this major achievement."
"The Dakota Prairie diesel refinery is helping us process crude right in the heart of our state's oil producing region," said North Dakota U.S. Senator John Hoeven. "This facility is a good example of the energy infrastructure that our nation needs to build a brighter energy future. We've worked hard to build the right business climate to attract good investments, like this facility. Now, we continue working to encourage investment in infrastructure to grow domestic energy production, create good jobs and help make our nation energy secure."
North Dakota U.S. Senator Heidi Heitkamp said, "As North Dakota continues to be a national leader in energy development, we have to make sure we're not only meeting the energy needs of today but also investing in the future. MDU Resources and Calumet have clearly taken a forward-looking approach by committing to this significant Dakota Prairie refinery project, showing that our state's oil play in the Bakken is not just a short-term boom, but rather a valuable resource for North Dakota for decades to come. Building out our energy infrastructure is one of the most important ways we can help secure North American energy security and independence, and I'll keep working to make sure we invest in a true, all-of-the-above energy strategy."
North Dakota U.S. Representative Kevin Cramer said, "Once again North Dakota leads America's energy renaissance with the successful completion of our nation's first new oil refinery in 40 years. I congratulate MDU Resources Group and their partner Calumet Specialty Products Partners for their leadership in capitalizing on increased energy production in North Dakota while providing additional diesel fuel for the region's market. The American 'can-do' attitude and willingness to risk capital for an opportunity to make money continues to make North Dakota a place where dreams can happen. Thank you once again, MDU and Calumet, for your willingness to take a risk in North Dakota."
The refinery took approximately 2.5 million man-hours to complete, with more than 800 workers on site during peak construction. Work was completed with an outstanding safety record that included no lost-time accidents. The facility is operating 24 hours a day, seven days a week with about 80 full-time employees.
In addition to diesel, the Dakota Prairie refinery is producing up to 6,500 bpd of naphtha, which is used as a diluent to transport heavy oil by pipeline and as a feedstock in gasoline, and 6,000 bpd of atmospheric tower bottoms, which can be used as a feedstock for lubricating oils and other refined products.
MDU Resources Group, Inc., a member of the S&P MidCap 400 index, provides value-added natural resource products and related services that are essential to energy and transportation infrastructure, including regulated utilities and pipelines, construction materials and services, and exploration and production. For more information about MDU Resources, see the company's website at www.mdu.com or contact the Investor Relations Department at investor@mduresources.com.
Calumet Specialty Products Partners, L.P. (NASDAQ:CLMT) is a master limited partnership and a leading independent producer of high-quality, specialty hydrocarbon products in North America. Calumet processes crude oil and other feedstocks into customized lubricating oils, solvents and waxes used in consumer, industrial and automotive products. Calumet also produces fuel products including gasoline, diesel and jet fuel. Calumet is based in Indianapolis, Indiana and has fourteen manufacturing facilities located in northwest Louisiana, northwest Wisconsin, northern Montana, western Pennsylvania, Texas, New Jersey, Oklahoma, eastern Missouri and North Dakota.