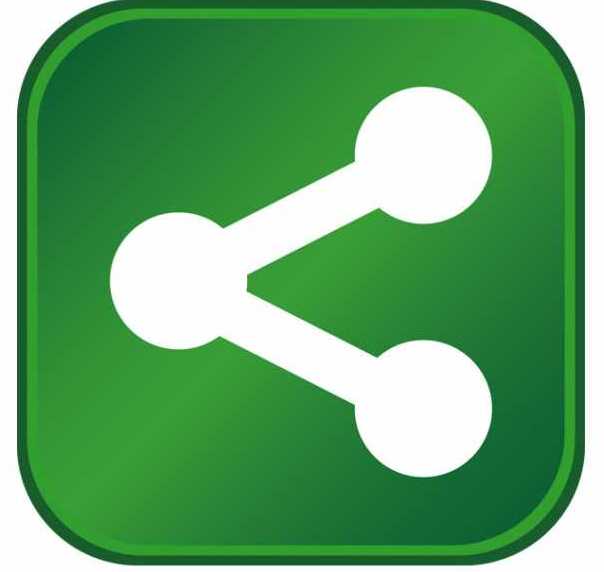 Governor Andrew M. Cuomo announced that 1366 Technologies, a manufacturer of technologies for the solar energy industry, will establish its first large commercial Direct Wafer™ production plant and significantly grow its workforce at the high-tech Science and Technology Advanced Manufacturing Park in the Town of Alabama, Genesee County. Construction of the manufacturing facility will require two phases during which the company will create at least 600 new, full-time jobs over the next five years. 1366 expects to eventually create more than 1,000 new jobs in Upstate New York's Finger Lakes region. 
"This $700 million investment is an enormous vote of confidence in the Upstate economy and sends the message that there is opportunity in every corner of this state." Governor Cuomo said. "Today's announcement is an example of how we are combining this region's natural strengths with our vision to develop New York's entrepreneurial future and make the Empire State a true leader in developing the clean energy technologies of tomorrow. I am proud to continue building on Upstate's economic resurgence and I am pleased to have 1366 helping us lead the way forward."
1366 Technologies develops and manufactures high performance silicon wafers, the building block of solar cells and the most expensive component of a solar panel. The company's revolutionary Direct Wafer™ technology transforms how the wafers are made and replaces a decades-old, expensive and wasteful manufacturing process with one elegant step. The result slashes the cost of a wafer by 50 percent. As a "drop-in" replacement for conventional wafers, 1366 Technologies makes it easy for cell and module manufacturers to strip out costs without adding complexity.
"We couldn't be more proud to partner with the State of New York and contribute to the Finger Lakes Region's vibrant future," said 1366 Technologies CEO Frank van Mierlo. "Governor Cuomo and his administration recognize the opportunity advanced manufacturing brings to New York and to the United States. Innovation, like ours, is at the heart of economic growth and jobs. Thanks to his strategic vision and support, we will bring both to Upstate New York."
1366 Technologies will build a 3GW wafer facility with a methodical phased approach, starting with a 250MW facility. Over the course of the multi-phase project, 1366 will invest approximately $700 million, including a $100 million initial investment, becoming the largest economic development project in the history of Genesee County.
To encourage 1366 Technologies to establish its new manufacturing operations in the Finger Lakes region, the Governor's administration put forth a competitive and attractive New York State incentive package of up to $56.3 million and up to 8.5 megawatts of low-cost hydropower, which includes estimated benefits and savings available through as-of-right and performance-based programs. State agencies providing incentives and support include Empire State Development (ESD); New York Power Authority (NYPA); New York State Energy Research and Development Authority (NYSERDA); and New York State Homes and Community Renewal (HCR).
ESD's incentives are tied directly to the creation of at least 600 new jobs, and the grant portion of the package will be used specifically for establishing infrastructure and constructing the initial 130,000 square foot facility, which 1366 Technologies will lease for the next decade.
Assembly Majority Leader Joseph D. Morelle said: "As one of our region's top economic development priority we have worked tirelessly to bring the STAMP Business Park from concept to reality. The addition of this advanced manufacturing facility will build on the momentum we have worked so hard to create, and is yet another sign of Governor Cuomo's commitment to delivering real results for the Finger Lakes region and Upstate New York. I applaud the Governor and all of our local partners for their commitment to ensuring a brighter economic future for our families and our community."
Senator Michael H. Ranzenhoffer said: "For the last seven years, I have championed the WNY STAMP Project, from securing $2 million for infrastructure improvements in 2011 to spearheading the effort to deliver another $33 million last year. These investments have helped to get us to where we are today. Now, 1366's investment puts the WNY STAMP Project on the map. I thank Governor Cuomo, the Genesee Economic Development Center, and our partners at 1366 who worked tirelessly on this important initiative."
Assemblyman Steve Hawley said: "This is a historic day for economic development in Western New York," Hawley said. "For years, the Legislature and Governor Cuomo have been investing in and advancing New York's technology sector and today is an example of the success we have achieved. This new STAMP project has the potential to create thousands of high-paying jobs for college graduates in and around my district and cement the Western New York region as one of the premiere technology centers in all of New York State. A rising tide does indeed float all boats and I look forward to all counties in my district reaping the economic benefits of this project."
Empire State Development President, CEO & Commissioner Howard Zemsky said: "1366 Technologies' move to the STAMP campus will create hundreds of new high-tech jobs and continue to foster the state's innovation economy. We are proud to support 1366 Technologies' newest venture and look forward to the continued growth of solar technologies in the Finger Lakes."
Gil C. Quiniones, President and CEO, NYPA, said: "The low-cost electricity generated from our Niagara hydropower plant has enabled many enterprises to become part of the economic revival in Western New York. We're especially excited to be working with 1366 Technologies, a company that, like NYPA, is heavily invested in clean energy."
John B. Rhodes, President and CEO, NYSERDA said: "1366 Technologies, coming to the STAMP campus, shows how Governor Cuomo's Reforming the Energy Vision strategy spurs economic development, creates jobs and protects the environment. This project will build out the state's growing clean energy economy, improve solar manufacturing, lower the cost of solar panels, and boost the solar market."
James S. Rubin, Commissioner/CEO of New York State Homes and Community Renewal said: "HCR is proud to not only create and preserve affordable housing throughout the state, but to play a role in revitalizing the state's economy. Genesee County can now apply for up to $1 million in Community Development Block Grant funds through HCR to assist 1366 Technologies in creating jobs, including those benefitting low and moderate-income employees. Under Governor Cuomo's leadership, we are able to provide 1366 Technologies with this additional avenue of funding to support job creation and improve opportunities for renewable energy sources and technology."
The Genesee County Economic Development Center (GCEDC) will consider local incentives of up to $41.7 million – including $12 million for the first phase of construction – throughout the various phases of the development. The GCEDC and New York State will coordinate construction of the building because of the grant provided by ESD.
Paul Battaglia, Chairman of the GCEDC Board of Directors said: "This is a historic day for Genesee County with the announcement of the largest economic development project in our community by Governor Cuomo. STAMP is the result of years of collaboration between all levels of government especially between New York State, Genesee County, the Town of Alabama, and our many partners in the private sector."
In September 2011, 1366 was also issued a $150 million loan guarantee from the U.S. Department of Energy (DOE) to build a commercial-scale manufacturing facility.
Construction of the first phase of the facility is slated to begin no later than Q2 of 2016 and is expected to be completed in 2017.
The Science and Technology Advanced Manufacturing Park (STAMP) site is part of New York's High Tech Corridor and is the state's second shovel-ready mega site (1,250 acres) designed to attract large companies including semiconductor, display/ imaging, photovoltaics, optics/ photonics, and bio-manufacturing firms. The site is located within the New York Power Authority's low cost hydropower zone and is serviced by redundant, highly reliable power. Located just five miles north of the New York State Thruway on exit 48A, the site has access to a bi-region population of 2.1 million people. The STAMP site has been validated as a regional priority project by the Finger Lakes Regional Economic Development Council and is supported by regional business and labor organizations, as well as regional colleges and universities.
Mark S. Peterson, president and CEO of Greater Rochester Enterprise said: "This win represents tremendous collaboration between Western New York and Rochester area economic development partners who employed a multi-regional approach to support this project via Governor Cuomo's Regional Economic Development Council process. This begins to change the dynamic between the two cities to create a major metropolitan hub."
Thomas A. Kucharski, President & CEO, Buffalo Niagara Enterprise said: "I want to congratulate 1366 Technologies, Governor Cuomo, and all of our economic development partners who played such a critical role in bringing this revolutionary technology and very meaningful and impactful project to Genesee County. The STAMP site is ideal for furthering the Governor's vision of an east to west high-tech economic corridor, and 1366 Technologies investment validates that the Western New York and Finger Lakes regions possess the necessary assets for high-tech, advanced manufacturing companies to grow and prosper."
Finger Lakes Regional Economic Development Council Co-Chairs Joel Seligman President, of the University of Rochester, and Danny Wegman, CEO of Wegmans Food Markets, said: "For the last four years, the development of the STAMP site has been a priority project for the Finger Lakes Regional Economic Development Council. Today's announcement is the culmination of years of effort by organizations such as Greater Rochester Enterprise and the Genesee County Economic Development Center and the commitment and vision provided by Governor Cuomo and the New York State legislature. This project represents the first of what we believe will be many companies that locate to STAMP and create a high-tech, advanced manufacturing corridor that span upstate and the site will drive significant economic growth in both the Finger Lakes and Western New York regions."