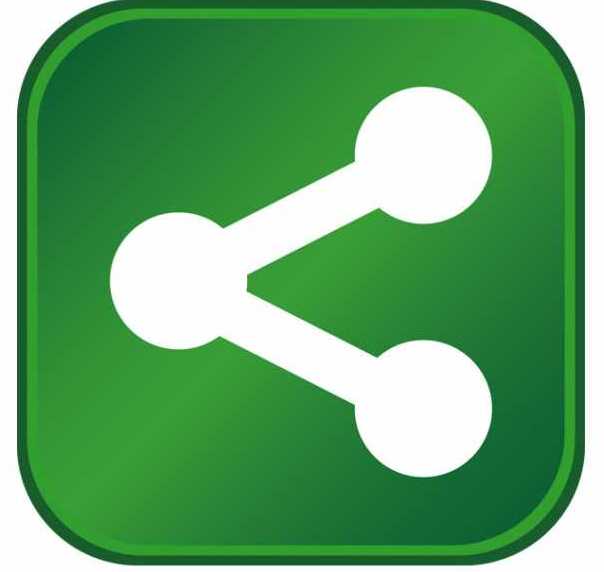 Governor Andrew M. Cuomo announced that Ireland-based NEST iON Limited will expand its operations for the first time into the United States and has selected Rochester to establish its new research and development facility. The company, which produces high-performance lithium batteries, will locate at Kodak's Energy Storage Hub at the Eastman Business Park in the Finger Lakes. The project will result in the creation of at least 17 new full-time jobs over the next three years.
"NEST iON's decision to expand in New York is proof positive that this state is a global business destination and we are proud to welcome the manufacturing company to the United States for the first time," Governor Cuomo said. "With NEST iON's new R&D facility in Rochester, we look forward to the creation of new high-tech jobs, increased activity at the Eastman Business Park, and a stronger regional economy as we continue to move the Finger Lakes Forward."
NEST iON produces high-performance lithium batteries, specifically designed for law enforcement, intelligence agencies and military applications that help increase the performance and efficiency of intelligence equipment. Founded in 2013, the company boasts the highest energy-density batteries available on the market.
Four years ago, NEST iON began working with European law enforcement agencies, and through that collaboration, developed a new type of cell that produces a significant increase in the autonomy and efficiency of the equipment it powers. As a result, Nest iON will create a new pilot production line that will be located at the business park in the Finger Lakes, which is expected to be up and running in the coming weeks.
To encourage the Irish firm to choose New York for its U.S. operations, Empire State Development offered NEST iON a grant of up to $200,000 in return for the company's investment and the creation of 17 new jobs. The total cost of the project at the East Business Park project is approximately $1.7 million dollars.
Eastman Business Park, a Kodak business, is home to a comprehensive suite of test, validation, prototyping, and pilot manufacturing tools specifically designed to help accelerate innovation out of the lab to high volume manufacturing in the energy storage sector. The Park's facilities, capabilities and amenities are uniquely positioned to support all energy-related technologies requiring thin film coated electrodes and other components, from batteries to ultra-capacitors to fuel cells to photovoltaics and beyond.
Growing a comprehensive battery and energy storage hub in the region remains a top priority of the Finger Lakes Regional Economic Development Council and the Finger Lakes Forward strategic economic plan.
Empire State Development President, CEO & Commissioner Howard Zemsky said, "Under Governor Cuomo's leadership, global companies are recognizing Upstate New York as a great place to do business. From its educated workforce and affordability to its high quality of life, Upstate has everything that innovative companies, like NEST iON, need to thrive. With a growing cluster of battery and energy storage businesses, the Eastman Business Park is an ideal location for NEST iON and we are proud to support its move from Ireland."
Boris Gragera, CEO of NEST iON said, "The energy storage ecosystem at Eastman Business Park has what we need for this next important phase of our expansion.  Home of world-class coating capabilities, the BEST Test & Commercialization Center, and the recently announced Kodak Pilot Cell Assembly Facility, EBP is rapidly becoming a hub for the development of critical next generation battery and energy storage technologies.  We are thankful for the support of Empire State Development in establishing a base in Rochester"
Dolores Kruchten, President of Eastman Business Park and VP at Kodak said, "We welcome NEST iON as our 8th company focused on energy storage.  "Rochester is becoming a national hub for battery innovation and production, expanding the applications for Kodak coated films.  We are pleased that our expertise and equipment in roll to roll manufacturing is being used to support new energy storage technologies that are changing the world.  Kodak's capabilities, in conjunction with those of others, built in Eastman Business Park, have allowed the creation of energy storage ecosystem to facilitate research, development and production all in one location."
NY-BEST Executive Director William Acker said, "NY-BEST is delighted to welcome NEST iON to our growing network of battery and energy storage companies setting up operations in New York State. With our unique assets for product development and manufacturing, skilled workforce and excellent markets, more and more battery and energy storage companies are realizing that New York is the ideal place to develop, commercialize and manufacture their products."
State Assembly Majority Leader Joe Morelle said, "I am thrilled NEST iON Limited has chosen to leverage the strengths of our community's second-to-none workforce and the world-class infrastructure assets of the Eastman Business Park. Through this partnership, we will bolster our region's global position as a leader in innovative energy technology research and development and continue to support the creation of good-paying, high-tech jobs in Rochester. I am grateful to all of our government and community partners for their continued efforts to advance and strengthen our region's economy."
State Senator Joe Robach said, "I am excited that NEST iON has chosen Rochester and Eastman Business Park as the new home of their US operations. This is another example of companies knowing there is no better place to pursue innovation then Rochester and Monroe County. I look forward to seeing the great work NEST iON will be able to accomplish as they harness the advantages of the Rochester technology and business community."
Monroe County Executive Cheryl Dinolfo said, "Innovative technology is key to a strong economy in Monroe County. We are proud to welcome Nest iON to Eastman Business Park as they join over 70 other companies working to develop next generation technologies right here in our community."
FLREDC Co-Chairs Wegmans Food Markets CEO Danny Wegman and Monroe Community College President Anne Kress said, "The Finger Lakes Regional Economic Development Council is pleased to welcome Nest iON to Rochester and applaud their decision to locate their US operations in Eastman Business Park. This successful battery manufacturer is busy working to create the next generation of innovative products, which in turn will drive economic activity and create jobs right here which is at the heart of the council's Finger Lakes Forward initiative."
For more information about NEST iON click here.
For more information about Eastman Business Park click here.
This investment compliments Global NY which offers one-stop shopping to both local businesses that want to export globally and to foreign businesses looking to invest in New York. For more information, visit http://global.ny.gov, or call (212) 803-2300.
Accelerating Finger Lakes Forward
Today's announcement complements "Finger Lakes Forward," the region's comprehensive blueprint to generate robust economic growth and community development. The State has already invested more than $3.4 billion in the region since 2012 to lay the groundwork for the plan – investing in key industries including photonics, agricultureý and food production, and advanced manufacturing. Today, unemployment is down to the lowest levels since before the Great Recession; personal and corporate income taxes are down; and businesses are choosing places like Rochester, Batavia and Canandaigua as a destination to grow and invest in. Now, the region is accelerating Finger Lakes Forward with a $500 million State investment through the Upstate Revitalization Initiative, announced by Governor Cuomo in December 2015. The State's $500 million investment will incentivize private business to invest well over $2.5 billion – and the region's plan, as submitted, projects up to 8,200 new jobs. More information is available here.​