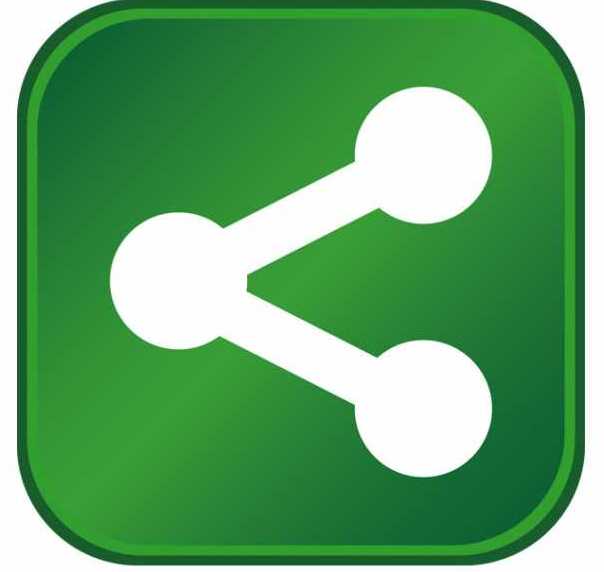 Governor Andrew M. Cuomo announced that NOHMs Technologies Inc. is locating its pilot nanoscale battery materials manufacturing facility at Eastman Business Park (EBP) in Rochester. The project is receiving $1.5 million from the Governor's Regional Economic Development Councils initiative, and is expected to create more than 100 new full-time scientific, technical, operations and manufacturing jobs in the next three years. The project is expected to be completed in February 2014, and will convert 8,000-square feet of excess office and lab space at the Park's Building 320 into a research, development and advanced manufacturing facility for lithium sulfur battery materials and battery cell prototypes.
"Today's announcement that NOHMs Technologies Inc. will locate and build a cutting edge manufacturing facility at Eastman Business Park is proof that the Regional Economic Development Councils are delivering results for our communities," Governor Cuomo said. "This project will help establish Rochester as a hub for research, development and advanced manufacturing in the clean energy industry, while creating more than 100 permanent good-paying jobs in the city. As we continue efforts to jumpstart the Upstate economy, this project will help the Finger Lakes grow and attract other high-tech companies to the region. I thank the Regional Council for their hard work and welcome NOHMs Technologies to Rochester."
"NOHMs Technologies' decision to invest and grow in Rochester continues to position the Finger Lakes as a global leader and a top destination for high-tech research, development, and manufacturing," Lieutenant Governor Robert J. Duffy said. "I thank Governor Cuomo and the leadership at NOHMs for their commitment to building this critical partnership, which further reinforces the State's unwavering support for the Eastman Business Park and securing Rochester's economic future."
As part of the project, NOHMs, which stands for Nanoscale Organic Hybrid Materials, is partnering with the New York Battery and Energy Storage Technology Consortium (NY-BEST) and its BEST Test and Commercialization Center, also located at Eastman Business Park. The Finger Lakes REDC has identified the creation of a cluster of cleantech businesses at the Eastman Business Park as its top regional economic development resource, and the NOHMs announcement is now the second involving an energy storage company with plans to locate to the Park.
In July, Governor Cuomo announced a $23 million private-public investment toward the creation of the BEST Test and Commercialization Center. Under a partnership agreement with NY-BEST, DNV KEMA Energy and Sustainability, a Netherlands-based energy consulting company will invest in the Center and move its energy storage testing capabilities from Pennsylvania into Building 308 at EBP. The BEST Test and Commercialization Center was a key reason NOHMs chose EBP for their research and manufacturing operations. The Center provides access to testing and prototyping equipment to help energy storage manufacturers accelerate the development and commercialization of new technologies and products.
NOHMs will be working to commercialize its light-weight electrode and electrolyte materials, which will supply more than twice the energy at half the cost of battery materials currently used in mobile devices, electric vehicles, military and stationary grid storage products, according to NOHMs. Incorporated in 2010, NOHMs is relocating seven full-time employees to the new site.
Funding for the $2.6 million product development and manufacturing facility includes $1 million from the New York State Energy Research and Development Authority (NYSERDA) for NOHMs' pilot manufacturing facility and a $500,000 performance-based grant for the NY-BEST prototyping capabilities, intended to be located at RIT, from Empire State Development (ESD). The ESD funding commitment is linked to NOHMs' job creation targets.
NOHMs Technologies CEO Nathan Ball said, "Rochester is a natural fit for a materials company transitioning to manufacturing development because of the 100-plus year history of advanced materials innovation and manufacturing. Governor Cuomo, the Finger Lakes Regional Council, and state organizations like NYSERDA, ESD and NY-BEST are investing aggressively in advanced manufacturing infrastructure and businesses that are developing tomorrow's technology-driven products. We are happy to be a part of the excitement and growth in this sector in this region, and the resources and facilities that are available to us in Rochester and at Eastman Business Park will enable us to be successful in a very competitive high-risk, high-rewards industry."
"This project supports Governor Cuomo's efforts to facilitate widespread development and use of innovative technologies to increase the reliability of New York's energy systems, reduce energy costs and provide economic development opportunities," said John B. Rhodes, President and CEO, NYSERDA. "NOHMs Technologies' move to the Eastman Business Park validates NY-BEST's status as a leader in attracting business and economic development in the Finger Lakes region and making New York a national hub for new energy storage solutions."
Empire State Development President, CEO & Commissioner Kenneth Adams said, "NOHMs' project will accelerate the Finger Lake region's transformation to a diverse, knowledge-based economy while investing in the clean-tech businesses that are so crucial to our future. NOHMs chose to locate the materials pilot production and scaling portion of its business within New York State, after looking at multiple out of state locations, specifically at the Eastman Business Park, one of the largest and most technically advanced industrial sites in the country. I applaud its decision and am please we could assist NOHMs, through Governor Cuomo's regional council initiative, grow and create jobs."
"Through the work of companies like NOHMs, this region continues to be a leader in innovative energy technology," said Assembly Majority Leader Joseph D. Morelle. "This is also another critical expansion of the Eastman Business Park, which is quickly establishing itself as a cornerstone of Upstate's economic rebirth, and another example of how private-public partnerships will be essential to that rebirth."
"I applaud NYSERDA and ESD for investing in this project and helping to bring more jobs to our community," said Senator Joe Robach. "NOHMs Technologies is exactly the type of company that will help the Eastman Business Park re-invent itself as one of the preeminent industrial parks in the country."
Assemblyman Bill Reilich said, "The announcement that NOHMs Technologies will be moving to the Eastman Business Park and plans to add more than 100 jobs within the next three years is great news for our local economy. NOHMs specialization in improving battery technologies and energy storage will make them a leader in the affordable, efficient energy market of tomorrow. I am pleased that the funding of $1 million from NYSERDA and $500,000 from ESD will lay the groundwork for future growth in our community."
"This funding is a valuable investment in our region and the economic resurgence of the Eastman Business Park," said REDC Co-Chairs Joel Seligman, President of University of Rochester and Danny Wegman, CEO of Wegmans Food Markets. "This project is a critical step forward for NOHMs and highlights how early-stage companies can foster job creation and spur economic growth in a key strategic sector for our region's future."
"NOHMs Technologies' partnership with NY-BEST is a wonderful step in the right direction toward revitalizing the Eastman Business Park and bolstering our local economy," said Monroe County Executive Maggie Brooks. "As Monroe County Executive, and a member of the Finger Lakes Regional Economic Development Council, I am thrilled be able to welcome one of the nation's top battery manufacturers to our community. Through NOHMs investment of $1.5 million and their creation of 100 high-tech jobs, I'm confident that the Eastman Business Park will soon become one of the region's premier economic drivers."
"NY-BEST is proud to welcome NOHMs Technologies to Eastman Business Park and we look forward to working with NOHMs to accelerate the development of new energy storage technologies that are changing the way the world uses energy," said Dr. William Acker, Executive Director of NY-BEST. "New York State is a leader in advancing the energy storage industry and the BEST Test and Commercialization Center exemplifies the State's commitment to catalyzing and growing the industry here in New York State. NOHMs is a prime example of how NY-BEST works with academia, industry and government to provide companies with access to resources and tools to ensure their success. We congratulate NOHMs on their new pilot manufacturing facility and look forward to their continued success."
"We are excited that NOHMS is joining us at Eastman Business Park, to continue building upon a unique innovation ecosystem that has been in existence here for the past 100 years," stated Michael Alt, director of Eastman Business Park. "Together with NY-BEST, EBP is fast becoming a New York State hub for clean energy technology."
"There is a depth and breadth of sustainable energy expertise in the Rochester, NY Region to support NOHMs Technologies' battery storage innovations," said Mark S. Peterson, President and CEO of Greater Rochester Enterprise (GRE). "Based on GRE's analysis, NOHMs Technologies' creation of 100 new full-time scientific, technical, operations and manufacturing positions will have a positive regional economic impact of approximately $50 million."
"We at RIT couldn't be more pleased that NOHMs will be moving to Eastman Business Park," said Rochester Institute of Technology Vice President for Research and Associate Provost Dr. Ryne P. Raffaelle. "This is exactly the type of strategic partner that is needed to complete the vision of our community coming together around Eastman and attracting new high tech energy opportunities. Our faculty and students, along with our NY-BEST consortium partners, look forward to working with NOHMs and contributing to its success. The growth of NOHMS will not only solidify the vision for Eastman but will help pave the wave for other such companies, which I believe are the future of Rochester."