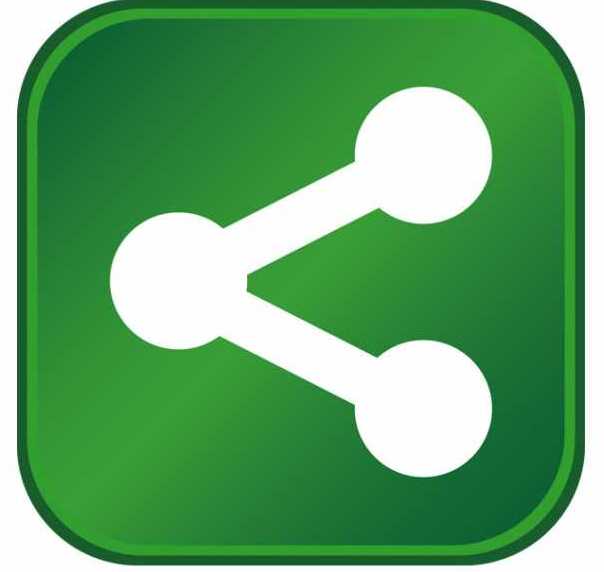 General Electric announced it will build a new Global Research Center in Oklahoma dedicated to driving innovation and technological advancements in the oil and gas sector and bringing products to market faster. The new facility, which is GE Research's first sector-specific Center, represents a $110 million investment by the company and will result in the creation of 125 high-tech engineering jobs initially, in disciplines ranging from mechanical and electrical to systems and software engineering. These researchers will join GE's global network of 50,000 world-class scientists and engineers who are working to solve some of the world's toughest challenges.
GE Chairman and CEO Jeff Immelt and Oklahoma Governor Mary Fallin made the announcement at the state capitol. The launch of the new Center comes as the availability of unconventional resources, such as shale gas, is changing the global energy landscape and has the potential to create jobs, fuel innovation and lead to greater energy independence. The Center will initially focus on technologies that enable safe, efficient and reliableproduction, delivery and use of unconventional oil and gas.
GE Oil & Gas is the company's fastest-growing business, with revenues of more than $15 billion and earnings and new orders having each grown 16 percent in 2012. GE has grown its oil and gas portfolio to win in today's dynamic landscape, bringing to bear industry-leading technologies and services in turbomachinery, subsea drilling, pressure control, remote monitoring and diagnostics. 
"Unconventional resources, and shale gas in particular, may be one of the biggest productivity drivers of our lifetime," said GE Chairman and CEO Jeff Immelt.  "At GE, we see a tremendous opportunity in the oil and gas space. Since 2007, we have invested $11 billion to build broad technical capabilities that can deliver productivity gains and foster innovation for our customers. Collaboration is key to leading the unconventional resource revolution, and in Governor Fallin and the people of Oklahoma, we've found excellent partners."
Oklahoma City is home to GE Oil & Gas's Artificial Lift business, which is a recognized leader in electric submersible pump (ESP) manufacturing and services with more than 550 GE employees located here. The search for a specific site for the new center is under way and expected to be completed soon. GE is currently evaluating locations that will help the company capitalize on the renowned academic institutions, including the University of Oklahoma, as well as the skilled workforce in the Oklahoma City area. To learn more about the new Center, please visit http://ge.geglobalresearch.com/locations/oklahoma-city-ok-usa.
Oklahoma Governor Mary Fallin said, "In Oklahoma, we know that America's energy security and economic well-being demand more domestic energy production. Technology continues to be the key to unlocking new energy resources and effectively utilizing those we have already discovered. I am thrilled that GE, with its rich history of innovation, has chosen Oklahoma as the home for these new technologies. Their announcement today is one more indication that our state is nationally and even internationally recognized as a leader in energy and the home of a dynamic and robust economy. Whether it's international powerhouses like GE or small businesses, Oklahoma is a fantastic place to locate and to invest in."
The new research center will become part of GE's growing global Research network. With Centers around the world, GE Global Research is the hub of technology development for all of GE's businesses, acting as an innovation incubator to bring products and solutions to market faster. 
Mark Little, Senior Vice President and Chief Technology Officer, GE said, "The ability to access substantial new oil and gas resources will require significant investments in new technology over the next decade. At GE, we're meeting this challenge head on, investing more than $10 billion annually across the company to launch new products and build global capability. This new Center is another step in that commitment and helping create the next generation of technologies, which will make this 'unconventional' energy source conventional and 'sustainable."
GE Oil & Gas's Artificial Lift business will benefit from the close proximity to the new center. Artificial lift technologies are of growing importance as they can make new oil fields more efficient and mature fields that were once viewed as depleted, productive again.
Daniel C. Heintzelman, President and CEO, GE Oil & Gassaid, "Advancements in technology are revolutionizing the way energy is produced, whether it be deeper subsea fields, hard to reach unconventional resource sources, or mature oil fields getting a second life. The creation of the new Center, in close proximity to many of our customers, will allow us to accelerate the development of new technologies and enable GE to deliver even more advanced solutions to our customers faster."
This center represents another major GE investment in U.S. technology research. In the past three years alone, GE has established an Advanced Manufacturing and Software Center outside of Detroit, Michigan; started a new global software center in Silicon Valley; and added 100 new researchers to its global research headquarters in upstate New York. Taken together with the new Center, the total number of R&D jobs being created will exceed 2,300 and represent an investment totaling hundreds of millions of dollars.
About GE
GE (NYSE: GE) works on things that matter. The best people and the best technologies taking on the toughest challenges. Finding solutions in energy, health and home, transportation and finance. Building, powering, moving and curing the world. Not just imagining. Doing. GE works. For more information, visit the company's website at www.ge.com.
About GE Global Research
GE Global Research is the hub of technology development for all of GE's businesses. Our scientists and engineers redefine what's possible, drive growth for our businesses, and find answers to some of the world's toughest problems.  
We innovate 24 hours a day, with sites in Niskayuna, New York; San Ramon, California; Ann Arbor, Michigan; Bangalore, India; Shanghai, China; Munich, Germany; and Rio de Janeiro, Brazil. Visit GE Global Research on the web at www.ge.com/research. Connect with our technologists at http://edisonsdesk.com and http://twitter.com/edisonsdesk.
About GE Oil & Gas
GE Oil & Gas is a world leader in advanced technologies and services with 37,000 employees in more than 100 countries supporting customers across the industry—from extraction to transportation to end use. Making the environment, health and safety, quality and integrity our highest priorities is The Way We Work. Our technologies and services include: surface and subsea drilling and production, monitoring and diagnostics, measurement and controls, large-scale LNG, pipeline compression and inspection, well site and industrial power generation, technologies for the refining and petrochemical industries, and modular CNG and LNG units for transportation sectors. Through our customized service solutions, training programs and technologies, GE Oil & Gas partners with customers to maximize their efficiency, productivity and equipment reliability; develop their next generation workforce; and fully benefit from the megatrends of natural gas, the growth of subsea and hard-to-reach reserves and the revolution in asset health management.