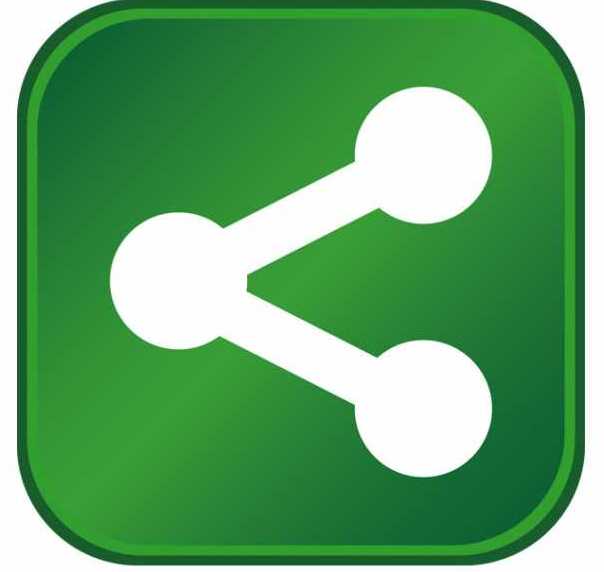 NARENCO (National Renewable Energy Corporation) will be constructing two new utility-scale solar farms in Orangeburg County. The projects are expected to bring $89.1 million in new capital investment.
Established in 2009 and headquartered in Charlotte, North Carolina, NARENCO has matured into one of the largest solar developers in North America and was ranked No. 6 in Solar Power World's list of the nation's Top Solar Developers in 2015. The firm has more than 65 solar facilities in various stages of development across the Southeast, with an additional 125 megawatts under long-term operations and maintenance contracts.
 Expected to be operational by the fourth quarter of 2018, the Orangeburg County facilities, the first located at 238 Juniper Street in Neeses, S.C. and the second on Capital Way in Springfield, S.C., will produce renewable solar energy from photovoltaic panels currently sized at more than 80 megawatts AC (alternating current). One megawatt AC of solar energy is enough to provide clean energy to approximately 200 South Carolina homes.
 For more information on NARENCO, visit www.narenco.com.
 QUOTES
 "We are excited to advance two of the largest solar projects in South Carolina and look forward to being a contributing member of the Orangeburg County business community. Once constructed, NARENCO's solar facilities will provide significant discretionary tax income to the local community and will deliver clean, cost-competitive, on-peak power to South Carolina ratepayers. We would like to thank South Carolina Electric & Gas and the South Carolina Public Service Authority for their willingness to work with us to make these projects successful. We are truly honored to partner with the State of South Carolina and Orangeburg County on these projects, and we look forward to making additional infrastructure investments in the state in the near future." -NARENCO President of Development Jesse Montgomery
 "It's another great day in South Carolina as we celebrate NARENCO's decision to invest $89 million in Orangeburg County. Team South Carolina has worked hard to create a competitive business environment for all industries, and when we see a company in the renewable energy industry choose South Carolina as a place to make such a significant investment, it's a huge win for the entire state." -Gov. Nikki Haley
 "This tremendous investment by NARENCO continues to grow South Carolina's reputation as a top business destination for industries of all types. I'm proud to welcome NARENCO to Orangeburg County and celebrate the environmental and economic opportunities that this project will create." -Secretary of Commerce Bobby Hitt
 "It is indeed a great day in Orangeburg County! We welcome one of the top solar companies in the Southeast. NARENCO has proven to be a dynamic and diversified company that is committed to both the community and the environment. Their decision to locate in Orangeburg County once again validates our superb location and robust utility network. We are truly grateful for their investment and commitment to sustainable alternative energy." -Orangeburg County Council Chairman Johnnie Wright Sr.
"Our thanks go out to the Orangeburg County leadership for their continued efforts and vision to make our community a significant leader in manufacturing, distribution and, now, solar energy in South Carolina. NARENCO's potential to provide clean energy to roughly 20,000 homes is a big deal for Orangeburg County. We look forward to reducing the carbon footprint on our community with cutting-edge technology." -Orangeburg County Development Commission Chairman Kenneth Middleton
"We proudly welcome NARENCO to the Central S.C. community and to Orangeburg County. Today's announcement of $89.1 million will provide economic benefit for decades to come. Renewable energy has had a profound impact on our region over the past year, with three major announcements in three of our member counties." -Central S.C. Alliance Chairman Mike Brenan
Five Fast Facts
National Renewable Energy Corporation (NARENCO) is establishing two new utility-scale solar farms in Orangeburg County.
The company is investing $89.1 million in the project.
Established in 2009, NARENCO is headquartered in Charlotte, N.C.
The two new Orangeburg County facilities will be located at 238 Juniper Street in Neeses, S.C. and on Capital Way in Springfield, S.C.
Expected to be operational by the fourth quarter of 2018, the facilities will produce renewable solar energy from 80-megawatt AC (alternating current) photovoltaic panels. 
About Central South Carolina Alliance
The Central SC Alliance (CSCA) is a full-service professional economic development organization, founded in 1994 as a 501(c)(3) not-for-profit, public/private partnership, engaged in the recruitment of capital investment and jobs to the Central Region of South Carolina. Since inception, CSCA and its partners and allies, have attracted $11.8 billion in capital investment and over 65,500 new jobs to the Central Region of South Carolina.
CSCA represents nine counties and the City of Columbia. (The nine county region includes, Calhoun, Clarendon, Fairfield, Kershaw, Lexington, McCormick, Newberry, Orangeburg and Richland.) To learn more about the Central SC Alliance please visit its website at www.centralsc.org and be sure to follow on Twitter @Central_SC and like us on Facebook.
About S.C. Department of Commerce
As South Carolina's leading economic development agency, the Department of Commerce works to recruit new businesses and help existing business grow. Commerce has recruited world-class companies to South Carolina such as BMW, Boeing, Continental, Giti Tire, LPL Financial Holdings, Mercedes-Benz Vans, Toray and Volvo Cars and also supports startups, small and existing business, innovation and rural development initiatives. Commerce partners with the S.C. Technical College System via readySC to support workforce training and recruiting, and with the S.C. Department of Employment and Workforce, which provides worker training and employment opportunities within the state. In three of the last five years, IBM-Plant Location International reports ranked South Carolina first in the nation for attracting jobs through foreign investment, per capita. For more information, visit www.SCcommerce.com.