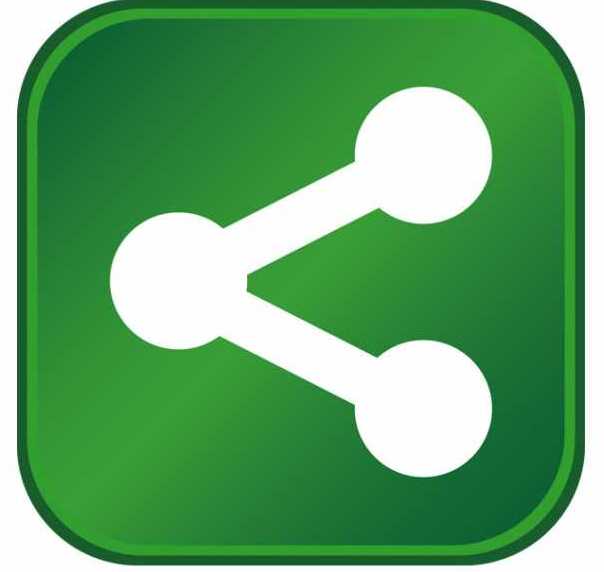 A landmark deal signed by CPS Energy and OCI Solar Power will result in the construction of 400 megawatts (MW) of solar energy, bring several manufacturing facilities that produce solar panel components, and create 805 jobs in San Antonio.
CPS Energy President and CEO Doyle Beneby inked the contract with Tony Dorazio, president of OCI Solar Power, making the 25-year power purchase and economic development agreement official. This unique, first-of-its kind, manufacturing-to-generation contract follows several months of talks between negotiation teams with the utility and its most recent New Energy Economy partners. The 400-MW San Antonio project is the largest in the nation among municipal utilities, and will catapult Texas into the top five U.S. solar producing states.
Providing enough electricity for nearly 70,000 local households—or about 10 percent of San Antonio's customers—the final deal also will deliver:
• new corporate headquarters in San Antonio;
• an estimated $100 million high-tech U.S. manufacturing operation in south San Antonio;
• 800-plus professional and technical jobs with an annual payroll of nearly $40 million; 75 percent of those jobs will be in the renewable energy sector;
• $700 million in annual economic impact;
• $1 billion in construction investment; and,
• a 25-year power purchase agreement.
San Antonio Mayor Julian Castro delivered the keynote address at today's signing, calling it an extraordinary approach that fits perfectly with the city's long-range SA2020 goals of providing more affordable, clean energy and hundreds of jobs for the community.
"San Antonio continues to see economic growth with good-paying, sustainable jobs," said Mayor Castro. "CPS Energy's pursuit of clean energy and energy efficiency has attracted seven clean technology companies and a commitment, thus far, of a million dollars to local education. Those are the kinds of partnerships we welcome as we focus on our city's current and future needs."
"Leveraging our buying power to secure competitive generation resources makes good business sense for several reasons. With 400 megawatts of solar, we attain zero-emissions energy to help hedge against environmental regulations; provide much needed generation during peak demand; and obtain affordable renewables while enhancing job opportunities for our customers and economic development for the entire region," said Beneby.
"CPS Energy is, undoubtedly, a player on the national clean energy front, bringing immense value to its customers. The Board is pleased with the progress that's being made on our Vision 2020 plan, and we anticipate even greater things to come," said Board Chair Derrick Howard.
OCI Solar Power is delving into its first project in Texas with this mega solar agreement, which is estimated to have a projected annual economic impact of $700 million for Greater San Antonio. Recently announced president Tony Dorazio will lead the company from its San Antonio headquarters.
"We are thrilled to call San Antonio our home," said Dorazio. "We are proud to deliver clean, renewable energy to CPS Energy customers, and around mid-2013, we are committed to bringing the first 50 megawatts of solar power online in the CPS Energy service area."
OCI Solar Power created a consortium of partners to deliver 400 MW of solar to CPS Energy throughout the 25-year life of the agreement.
According to the contract, members of the OCI Solar Power consortium will build facilities in San Antonio to produce components for solar power generation such as modules, trackers and inverters used to supply the North American market. The anchor manufacturer in the consortium is Nexolon America LLC, a subsidiary of Nexolon, an established global leader in manufacturing components used in solar panels. Nexolon America LLC played a pivotal role in making the deal a success through its commitment to investing $100 million in building a high-tech manufacturing facility and locating its North American headquarters in San Antonio, in total creating over 400 jobs. All combined, the consortium's efforts on this project will result in more than 800 long-term jobs in addition to the jobs that will be necessary to construct the manufacturing facilities and the solar energy plants.
"Nexolon is looking forward to becoming a leader in solar power manufacturing in the U.S. and we're excited that our expansion into North America is taking place in one of the most historic cities in America. We expect to contribute greatly to San Antonio's New Energy Economy," said Nexolon Board Chair and Chief Strategy Officer Woo-Jeong Lee.
Beneby unveiled plans to make San Antonio a New Energy Economy hub in June 2011. CPS Energy's approach for a new energy economy leverages the pursuit of low and no-carbon emitting energy resources to stimulate local economic and educational development.
CPS Energy is the nation's largest municipally owned natural gas and electric utility, providing service to approximately 728,000 electric and 328,000 natural gas customers in the Greater San Antonio area. The utility offers the lowest rates among the top 10 largest U.S. cities, while ranking number 1 in wind-energy capacity among municipally owned utilities and number 1 in Texas for solar generation. For more information, visit www.cpsenergy.com.
OCI Solar Power LLC is an emerging leader in solar power industry, providing innovation and development for utility scale solar power plants in communities throughout the U.S. and Canada. OCI Solar Power works with local officials, community organizations and leading environmental and engineering firms to ensure that each project is suitable for the community and built in an environmentally conscious manner. OCI Solar Power is majority-owned by OCI Enterprises, Inc. which is the North American subsidiary of OCI Company, Ltd., headquartered in Seoul, Korea. For more information, please visit www.ocisolarpowercom.
Nexolon America LLC is a new San Antonio-based company that manufactures N-type high efficiency solar panels. Within the next couple of years, Nexolon will invest more than $100 million in the operation and will recruit 400 employees for its 200 MW capacity facility. Nexolon America LLC will serve both the North and South American solar market from its San Antonio-headquartered facility. Nexolon America LLC is a subsidiary of Nexolon Co., Ltd. Nexolon Co., Ltd. is a global solar value chain manufacturer and supplier, headquartered in Seoul, Korea. The company was established in 2007 and has achieved 1.7GW of Ingot wafer capacity for the global solar industry. Nexolon is listed on the Korean Stock Exchange. For more information, please visit www.nexolon.com.