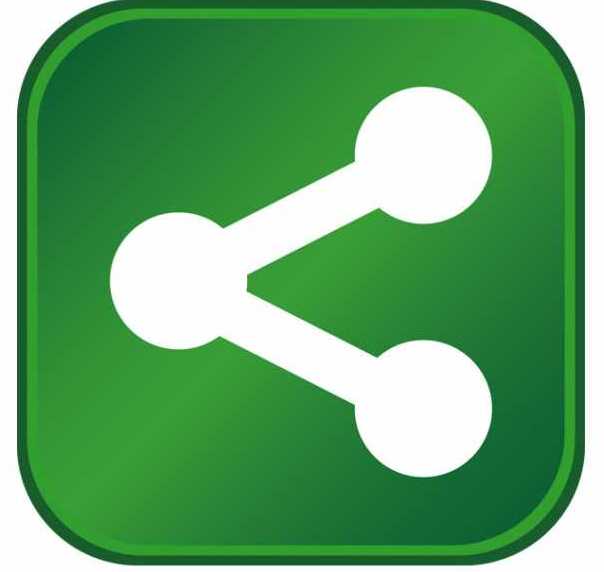 Governor Andrew M. Cuomo today announced that the U.S. Photovoltaic Consortium (PVMC) and Ceres Technologies, a Hudson Valley-based nanotechnology manufacturer, have launched a $20 million partnership in which Ceres will become one of the first official suppliers of manufacturing equipment to the PVMC. The PVMC is headquartered at the College of Nanoscale Science and Engineering's (CNSE) Albany NanoTech Complex.
Lieutenant Governor Robert Duffy joined officials from CNSE, PVMC, and Ceres Technologies in Saugerties to make the announcement.
Through this collaboration, Ceres projects that more than 250 green-energy jobs will be created over the next 5 years, including research and development jobs and facilities and manufacturing jobs (including electrical and mechanical, software, drafting, design engineers, and trades), at its facility and supply chain in Saugerties and Kingston, as well as at CNSE in Albany. To assist this partnership, $764,000 in Excelsior Tax Credits has been awarded to Ceres by Empire State Development through the Mid-Hudson Regional Economic Development Council.
"This significant expansion shows that the investments we have made in nanotechnology research in the Capital Region are generating economic growth and creating jobs across the state," Governor Cuomo said. "This new public-private partnership shows how government is working with the private sector to invest in our state and grow our economy. We look forward to continuing to partner with the private sector to expand nanotechnology in every region of the state."
Lieutenant Governor Robert Duffy said, "By making critical investments in the growing nanotech sector, New York has made the Capital Region and Hudson Valley the place to be for manufacturers of nanotechnology. Governor Cuomo has helped open New York's doors to business, sending a message worldwide that the state stands ready to help facilitate critical partnerships between the public and private sector that create jobs and economic development. This is yet another exciting announcement for New York's growing nanotech industry."
The PVMC is a $400 million consortium for cooperative research and development (R&D) among industry, university, and government partners to accelerate the development, commercialization, and manufacturing of next-generation solar photovoltaic (PV) systems. Through access to world-class programs, talent and advanced manufacturing development facilities at CNSE and SEMATECH, PVMC is a proving ground for innovative solar technologies and manufacturing processes.
Ceres Technologies President and CEO Kevin Brady said, "Ceres Technologies is thrilled to work in collaboration with the College of Nanoscale Science and Engineering to provide advanced solar energy tools and equipment to the U.S. Photovoltaic Manufacturing Consortium. It is exciting to play a key role in the national effort to accelerate the use of green energy in our homes and businesses, and especially to have the opportunity to do so in our own backyard, while growing our high-tech workforce in New York State."
CNSE Senior Vice President and CEO Dr. Alain E. Kaloyeros said, "This partnership between the UAlbany NanoCollege and Ceres Technologies further leverages the pioneering vision and groundbreaking investments made by Governor Andrew Cuomo in next-generation computer chip technologies by continuing to build New York's globally recognized nanotechnology economy. By expanding the critical ecosystem of equipment, tool, and materials' manufacturers and suppliers, while concurrently assembling world-class capabilities in the fast-growing solar energy industry, New York is establishing itself as a magnet for leading global companies who know that innovation is essential to technological and economic success in the 21st century."
Dan Armbrust, CEO of SEMATECH, said, "As a national industry-led consortium, PVMC is pulling together the supply chain to advance solar technologies and manufacturing and accelerate the scale-up and commercialization of low-cost, next generation PV systems. We are excited to partner with Ceres to help introduce advanced thin film deposition equipment into our manufacturing development facility, which is built upon the vision and commitment of the U.S. Department of Energy and New York State."
Doug Hall, PV Manufacturing Initiative Portfolio Manager for the U.S. Department of Energy's SunShot Initiative, said, "These advanced manufacturing tools will enable PVMC to lead the US CIGS module and supply chain community in making critical improvements in the efficiency and cost of next-generation solar technology. These advances driven by PVMC will play an important role in ensuring national competitiveness amid the fast-growing worldwide solar industry."
Senator John J. Bonacic said, "This partnership will bring hundreds of green-energy jobs to Saugerties and Kingston; Nanoscale Science and Engineering are the backbone of our State's economic future. This union will undoubtedly advance and strengthen research and development of solar photovoltaics. I am proud that Ulster County's own nanotechnology manufacturer, Ceres Technologies has become the very first official provider of equipment to the PVMC."
Assembly Member Pete Lopez said, "Promoting innovation and technology is critical to the region and the state as a whole if our businesses are to remain competitive across the globe. This partnership between Ceres Technologies and SUNY College of Nanoscale Science and Engineering is one that Governor Cuomo and my office are aggressively working to repeat in the Hudson Valley and beyond. We encourage other businesses to strengthen their relationships with our state and private colleges to build on this effort to create more jobs and opportunities for insuring New York's economic future."
Ceres will join PVMC as a core member and serve as a key partner in establishing an advanced manufacturing development facility at CNSE to enable rapid prototyping of innovative solar devices. In so doing, PVMC is leading the national effort to reduce the cost of installed solar energy systems from $5 per watt to less than $1 per watt over the next 10 years.
Ceres will provide to PVMC two vacuum thin-film deposition tools that are critical for manufacturing advanced solar cell devices on flexible substrates using copper indium gallium selenide, known as CIGS-based PV technologies. These CIGS-based solar cells represent the next generation of solar photovoltaics, offering improved performance at a reduced cost to manufacture and install.
About UAlbany NanoCollege
The UAlbany CNSE is the first college in the world dedicated to education, research, development and deployment in the emerging disciplines of nanoscience, nanoengineering, nanobioscience and nanoeconomics. With more than $14 billion in high-tech investments, CNSE represents the world's most advanced university-driven research enterprise, offering students a one-of-a-kind academic experience and providing over 300 corporate partners with access to an unmatched ecosystem for leading-edge R&D and commercialization of nanoelectronics and nanotechnology innovations. CNSE's footprint spans upstate New York, including its Albany NanoTech Complex, an 800,000-square-foot megaplex with the only fully-integrated, 300mm wafer, computer chip pilot prototyping and demonstration line within 85,000 square feet of Class 1 capable cleanrooms. More than 2,700 scientists, researchers, engineers, students and faculty work here, from companies including IBM, Intel, GlobalFoundries, SEMATECH, Samsung, TSMC, Toshiba, Applied Materials, Tokyo Electron, ASML and Novellus Systems.
An expansion now underway, part of which will house the world's first Global 450mm Consortium, will add nearly 500,000 square feet of next-generation infrastructure, an additional 50,000 square feet of Class 1 capable cleanrooms, and more than 1,000 scientists, researchers and engineers from CNSE and global corporations. In addition, CNSE's Solar Energy Development Center in Halfmoon provides a prototyping and demonstration line for next-generation CIGS thin-film solar cells. CNSE's Smart Systems Technology and Commercialization Center of Excellence (STC) in Rochester offers state-of-the-art capabilities for MEMS fabrication and packaging. CNSE also co-founded and manages operations at the Computer Chip Commercialization Center at SUNYIT in Utica and is a co-founder of the Nanotechnology Innovation and Commercialization Excelerator in Syracuse.
For more information, please see: http://www.cnse.albany.edu/Home.aspx.