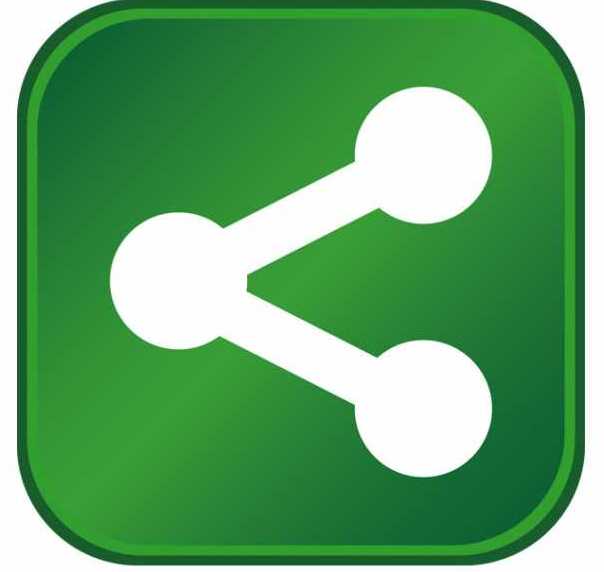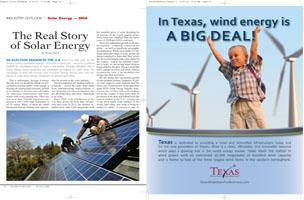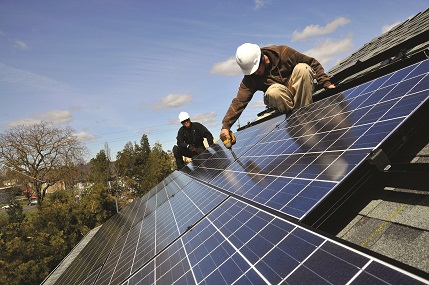 As election season in the U.S. kicks in to high gear, we are already seeing renewable energy – and solar in particular – become a political football for candidates trying to score a few points. Through television ads in swing states, stump speeches and candidate surrogates on cable news, the campaigns of both Mitt Romney and President Barack Obama have used the failure of a few solar energy companies to criticize each other.
This is unfortunate, because it misses the real story we should be telling our policymakers and the public: solar energy is driving job creation and economic growth as it continues to become more affordable for American homeowners and businesses with every passing day. There are now more than 100,000 Americans employed at over 5,600 solar businesses in all 50 states. Many of these are small businesses that are finding new opportunity for growth in the solar industry.
These companies are leading rapid innovation — across the entire value chain from manufacturing improvements to new financing and sales mechanisms that are allowing more and more Americans to go solar.
Since 2009, solar installations in the U.S. have grown by more than 100 percent each year. In 2011, the industry installed more than 1,850 megawatts with the installed price of solar dropping by 20 percent. In the fourth quarter alone, more solar was installed than the entire years of 2008 and 2009 combined.
There was substantial growth in all market segments – residential, commercial and utility – as well as significant geographic diversification. While most think of California when they think of solar, people are always surprised to learn that New Jersey has the second-largest state solar market in the country. And as the industry continues to scale, we are seeing larger projects being added to the grid. This is a trend that will continue as more and more utilities recognize the value of incorporating solar energy into their portfolios.
We are seeing this exponential growth for two primary reasons: expansion of policy that supports solar markets and the lower cost of solar power. In the past three years SEIA (Solar Energy Industry Association) has worked with policymakers across the country to pass more than 20 provisions at the state and federal level that expand markets in the U.S., creating one of the most stable solar markets in the world. And today, new solar is being installed for under five dollars per watt in the United States, down from nearly eight dollars per watt in 2008. As prices continue to decline, more and more Americans will find solar to be an affordable energy option.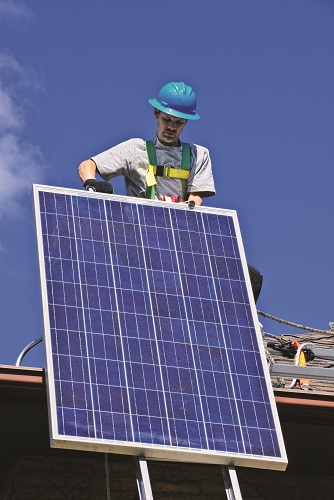 In fact, in the first quarter of 2012, the industry installed more than 500 megawatts of new solar capacity. The U.S. is poised to install nearly 3,300 megawatts of new solar capacity this year and more than 25 gigawatts of new solar between now and 2016. That represents a significant opportunity for companies that aggressively move to obtain a share of this market. It will be those who lay the groundwork now that stand to be the most successful.
There's no doubt that it has been a difficult year for solar panel manufacturers, both in the U.S. and abroad. The rapid decline in prices, driven in part by a global supply glut of solar panels, has squeezed profit margins and put pressure on many manufacturers to reassess their business plans. But the U.S. still serves as the center of innovation for the global solar energy industry. Spawned from our universities and national labs, new companies are entering into the market with innovative, low-cost products that will challenge existing technology. The U.S. is also an attractive location for companies expanding their operations. From generous state tax credits and low-cost energy to a skilled workforce second to none, more and more foreign companies are building their next factories in the U.S.
However, if not resolved in a collaborative manner, the trade conflict brewing in the global solar industry will ultimately hurt the entire market at a time when solar energy is on the cusp of widespread adoption. While trade remedy proceedings, such as those being pursued by both the U.S. and Chinese governments are legitimate, essential principles of a rules-based global trading system, so too are collaboration and negotiation. Now is the time for the U.S. and China to come together in a collaborative dialog—not through the lens of any one particular trade dispute, but in a broader context. Disputes within one segment of the industry affect the entire solar value chain—and these broad implications must be recognized.
As a first step, SEIA and the China Renewable Energy Industries Association have requested that the U.S. and Chinese governments engage the 21 member countries of the Asia-Pacific Economic Cooperation (APEC) in a formal clean energy dialog on trade. This conversation would provide an excellent framework for a much larger, global agreement on acceptable solar energy policy.
In the long run, trade disputes in the solar industry will only serve to shut down markets around the world. Companies from all nations will be the ultimate losers. Exporters will find fewer and fewer destinations for their products. Large project developers and local installers will find it more and more difficult to source competitively priced products. And consumers will see solar energy as a less-attractive investment. This is an absolutely unacceptable outcome. A broader dialog can only complement the legitimate avenues for trade remedies being pursued both here and abroad.
Looking forward, the industry's continued success largely depends on smart federal and state policies that ensure solar has access to electricity markets and is cost competitive in all 50 states. In Washington, D.C., SEIA has greatly expanded staff and resources dedicated to federal policy. Our staff has engaged lawmakers across the political spectrum to show that the federal investment tax credit – the lynchpin policy for solar in the U.S. – has had a massive return on investment for taxpayers.
At the beginning of 2012, SEIA officially merged with the Solar Alliance – an advocacy organization committed to promoting solar policies at the state level – creating a unified industry voice and policy effort on both state and federal issues. This strategic move allows the U.S. solar industry to speak with one cohesive voice to advocate on its behalf.
We have already seen wins in states like Maryland and California. SEIA continues our efforts to open new markets and strengthen existing markets in places like Pennsylvania, New York, Ohio, New Jersey, Texas, Arizona and Massachusetts, just to name a few.
But opening new markets is a joint effort and everyone across the industry's value chain must be involved. There is no better way for companies that are either already doing business in the U.S. market or are still looking for the right opportunity for investment to be involved than by joining SEIA. While this is a fiercely competitive market, all companies have a vested interest in opening new markets and strengthening those that exist. And part of doing that will be by successfully showing lawmakers in Washington and in statehouses across the country that solar is not a political football to be used for scoring campaign points – it is a 100,000-person-strong industry that is an economic bright spot for the U.S.


About the Author