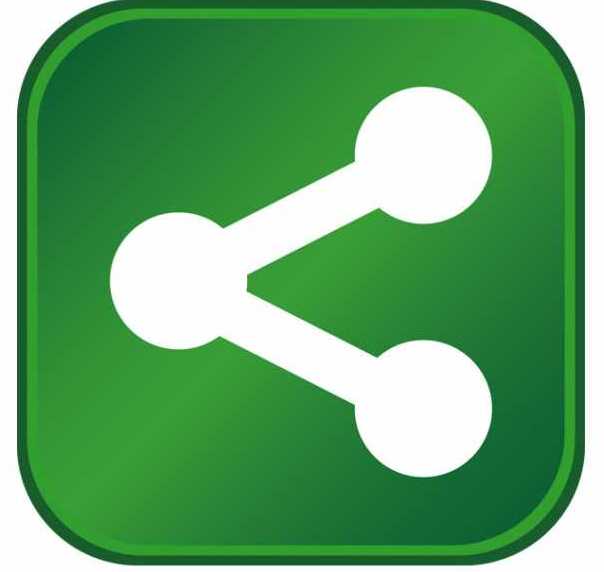 The Voice of the Fuel Cell Industry
The US Fuel Cell Council (USFCC) is a broad-based trade association dedicated to commercializing fuel cells in all markets. Our membership includes producers of all types of fuel cells, major suppliers, automakers and their suppliers, universities, fuel cell customers, hydrogen and other energy providers, government agencies, nonprofit organizations and allied trade associations. About one-third of our membership has corporate headquarters outside the United States.  
 
USFCC was established in 1998, and has grown quickly from 14 original members to more than 100 members. We pride ourselves on being member-led and strive to be a full-service trade association.
 
USFCC is the voice of the fuel cell industry. We bring the message of fuel cells to potential customers, to suppliers, to technical and scientific organizations, to governments at all levels, to the media and opinion leaders, and to the international community. We have formal or informal standing in technical venues, working relationships with other associations around the world that have similar missions, and are visible in policy arenas in the United States and elsewhere.
 
In technical venues, USFCC: 
  
-      Leads the successful international effort to allow fuel cells and their fuels to be carried on board aircraft worldwide 

-      Leads or informs the work of national and international code bodies including ISO, IEC, ICCIEEE, SAE, CSA, UL, NFPA, CGA, ASME and others, often as committee or working group chair or drafting committee member
 
-      Published the first comprehensive fuel cell glossary, the first considered definition of a commercial fuel cell product, and the first worldwide list of such products 

-      Leads the first independent round-robin testing of key fuel cell components 

-      Publishes a long list of significant technical papers, developed by the companies themselves, that guides researchers and suppliers on issues such as fuel cell testing, conductivity, gaskets and seals, and contaminants.
 
In commercial and communications venues, USFCC: 
  
-      Hosts meetings between USFCC members and potential customers in defense and civilian government agencies 

-      Participates in trade shows and other outlets to educate and encourage potential fuel cell customers. 

-      Publishes and distributes brochures, fact sheets, Power Point presentations and a variety of similar communications materials 

-      Publishes a monthly newsletter, free to all, that highlights fuel cell progress and identifies research, development and demonstration opportunities 

-      Conducts outreach activities to the media and opinion leaders 

-      Maintains a public web site that offers a wide range of information and analysis tools 

-      Published an authoritative market analysis of fuel cell markets in consumer electronics 

-      Publishes an annual survey of industry revenue, R&D spending and employment.
 
In international venues, USFCC: 
  
-      Collaborates with counterpart organizations through a Memorandum of Understanding signed as part of the founding meeting of the 17-nation International Partnership for a Hydrogen Economy 

-      Represents the industry at international conferences and trade shows
 
-      Collaborates with JARI (Japan) and other international bodies on technical matters of common concern.
 
Our government advocacy program reaches the most senior federal decision makers. We meet annually with the Secretary of Energy, with White House budget officials and with decision makers in the U.S. Congress and their staff.  
 
Our advocacy produces results: 
  
-     A comprehensive, $3 billion fuel cell research, development and deployment program in the U.S. 

-      Robust annual U.S. appropriations for Research, Development and Demonstration 

-      Substantial tax credits for installation of fuel cells and purchase of fuel cell vehicles and infrastructure 

-      Federal agency interest in fuel cell purchases for a variety of needs 

-      State-level policies shaped to support fuel cells and their fuels
 
The USFCC also gives its members opportunities to interact with their peers, and collaborate on programs of interest to major segments of the industry. We host two meetings a year for members during which the council's business meetings are supplemented by presentations and panel discussions that feature customers and potential customers, thinkers, economic analysts, Members of Congress and other political leaders, and senior government officials from the U.S. and other nations.
 
Structure

The US Fuel Cell Council is member-driven. A Board of Directors, made up of the Executive Members, sets budgets, policies and direction. Eight topic-based Working Groups and various Focus Groups, open to all USFCC members, execute the Council's programs and achieve its goals. Within these groups, members have the opportunity to interact with colleagues and with opinion leaders important to the industry. A Strategy Committee provides oversight and coordination of the Working Groups, and an Executive Committee provides financial supervision and policy guidance.
 
Members have access to exclusive reports and analyses, the "members only" section of the USFCC website, technical collaboration, and many other activities, including our annual Congressional Fuel Cell Expo. More than 20 leading fuel cell industry companies participated in the seventh annual Expo on May 15, 2007, in the Caucus Room of the Cannon House Office Building. The event featured a number of fuel cell vehicles available for a ride-and-drive and several working fuel cell systems. The event drew members of Congress, congressional staff, federal officials, business executives and news media representatives.
 
2007 Highlights

In 2007, we led industry collaboration on a wide range of forward-looking issues, from hydrogen infrastructure to fuel quality to manufacturing, from marketing to safety, education and training. We have also added to our growing list of technical papers and recommended practices on issues such as testing, materials, seals and gaskets.
 
We are currently pursuing a multi-year effort to obtain approval to ship fuel cartridges for fuel cell devices on board aircraft and to carry portable fuel cells and their fuels on passenger aircraft. Almost every country worldwide has already approved methanol, formic acid and butane powered fuel cell devices; hydrogen and borohydride fueled systems are underactive review. To facilitate technical communication, the United Nations Sub-Committee of Experts on the Transport of Dangerous Goods has granted the USFCC Consultative Status as the voice of the fuel cell industry.
 
We released the first comprehensive list of fuel cell products, based on a commercial definition developed by our members; we are seeking international recognition of the list. We presented the inaugural "State of the Fuel Cell Industry" address at the premier fuel cell industry event, the Fuel Cell Seminar and Exposition.
 
2008 and Beyond

For 2008 and beyond, USFCC will: 

-      Publish and promote a comprehensive revision of the Path Forward, our vision, first published in 2002, of a public-private partnership supporting R&D, purchases, market entry support and education 

-     Pursue full funding for R&D and full implementation of the Energy Policy Act of 2005, and a long-term extension of tax credits 

-      Work interactively with states policy makers and regulators on incentives for and regulation of fuel cells and supporting infrastructure 

-      Increase our marketing and education efforts, update our commercial products list and hold additional workshops as new and better products come to market 

-      Continue our leadership in codes and standards development to assure a unified industry voice in this complex and demanding area 

-      Reach out to an expanding community of interest in the U.S. and internationally, interested in commercializing this advanced, efficient and clean energy technology.
 
About Fuel Cells

Fuel cells use a chemical reaction, rather than combustion (burning a fuel), to produce useful energy. In a fuel cell, hydrogen and oxygen are combined in a controlled reaction to produce electricity, water and useful heat. Fuel cells are a family of technologies; there are many family members. Common types of fuel cells are phosphoric acid, molten carbonate, solid polymer (or proton exchange membrane) and solid oxide, all named after the type of electrolyte they use. Because of their different materials and operating temperatures, they have unique characteristics, but all share the potential for high electrical efficiency, unmatched environmental characteristics and high reliability.

 For more information about the fuel cells or the USFCC, please visit our web site at www.usfcc.com.
About the Author