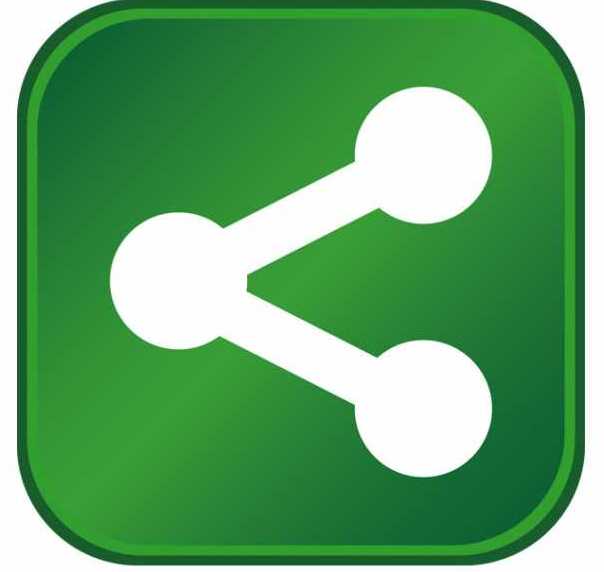 After coming to a standstill in the first half of 2013 due to Congressional delay in extending the federal wind energy Production Tax Credit (PTC), activity in the U.S. wind industry is ramping back up as a strong wave of utilities sign up for more wind power, according to the American Wind Energy Association's U.S. Wind Industry Second Quarter 2013 Market Report.
Throughout 2012, the industry awaited a policy signal from Congress via a PTC extension, but that extension didn't come until New Year's Day of this year. As the industry had previously warned, with wind energy project timelines spanning 18-24 months, the delay had serious consequences, and its impacts have continued to ripple through the industry well into 2013.
Only 1.6 megawatts (MW) of wind power were commissioned during the first half of the year and none at all during the second quarter, yet activity is now robust in areas that indicate impending project construction—namely, requests for proposals (RFPs) and power purchase agreements (PPAs). More than 20 RFPs have been issued, and extremely competitive prices for wind energy are spurring utilities to ink contracts for even more megawatts than their initial RFPs requested. Approximately 1,300 MW are now under construction, while more than 3,600 MW in PPAs are secured. In total, utility plans for more wind announced in the first six-plus months of the year total nearly 5,000 MW.
"The market pattern playing out in U.S. wind energy right now tracks exactly with warnings sounded by the industry a year ago, and with studies that examined the consequences of not extending the PTC," said AWEA CEO Tom Kiernan. "No industry can contribute what it's capable of giving America without  stable policy, and wind energy is Exhibit A of that reality. The industry is hard at work getting geared up to meet the strong demand for more wind energy, but if it's going to generate more jobs and clean energy for America in the future, it simply must have the same kind of policy certainty under which other industries operate."
As the industry rebuilds its development pipeline, activity on the supply chain side has also begun to increase, with new orders to some manufacturers causing them to slowly begin new production and even rehire workers.
Helping to drive the demand is wind energy's cost competitiveness as well as its benefit of providing a hedge against volatile fossil-fuel prices. Here are a few examples:
"The price per megawatt-hour of energy generated at these wind facilities will be less than the per-megawatt-hour price of most of the company's natural gas-fueled generation, according to Riley Hill, president and CEO of Southwestern Public Service Company, an Xcel Energy company. Over the 20-year terms of these agreements, Xcel Energy expects to save $590.4 million in fuel costs, Hill said.
"'We started shopping for more wind energy in March after seeing some very good prices on the market,' Hill said. 'We are making these acquisitions purely on economics and the savings we can deliver to our customers.'"
Arkansas Electric Cooperative Corporation just signed a PPA with RES Americas for a 150-MW project in Oklahoma. A July 22 release highlighted wind's fossil-fuel hedge benefits:  
"'The latest addition of 150 megawatts of low-cost wind energy provides AECC with a hedge against fluctuating natural gas energy prices,' said Duane Highley, president and chief executive officer of AECC, a Little Rock-based wholesale electricity supplier. 'AECC will have 201 megawatts of wind energy in its generation assets with this addition. We will continue to pursue energy options that allow AECC's member cooperatives to provide reliable electricity at the lowest possible cost.'"
In some regions of the country, wind has been the cheapest resource available for utilities. In a press release announcing Xcel Energy wanted to add another 600 MW of new wind power, the utility explained that:
"The additional 600 megawatts of wind power – enough to serve 180,000 homes – would lower customer costs by $180 million over the lives of the projects.
"Added David Sparby, CEO of Xcel Energy's Northern States Power, "'Wind prices are extremely competitive right now, offering lower costs than other possible resources, like natural gas plants. These projects offer a great hedge against rising and often volatile fuel prices.'"
Construction is underway across eight states, and 2013 PPAs have been signed for projects in 11. The bulk of recent activity is occurring in the interior region of the U.S. – from North Dakota down through Texas – but projects in states including California, Michigan and New York are being supported through strong state policies and competitive prices.
"What we are seeing now," said AWEA's Kiernan, "is a testament to the willingness of utilities to sign long-term contracts for wind energy offered at competitive prices. But the late PTC extension caused serious harm, and we urgently need policy stability going forward for the American wind energy industry to reach its full potential."
AWEA is the national trade association of the U.S. America's wind energy industry, with 1,300 member companies, including global leaders in wind power and energy development, wind turbine manufacturing, component and service suppliers, and the world's largest wind power trade show, the AWEA WINDPOWER Conference & Exhibition, which takes place next in Las Vegas, NV, May 5-8, 2014. AWEA is the voice of wind energy in the U.S., promoting renewable energy to power a cleaner, stronger America. Look up information on wind energy at the AWEA website. Find insight on industry issues at AWEA's blog Into the Wind. Join AWEA on Facebook. Follow AWEA on Twitter