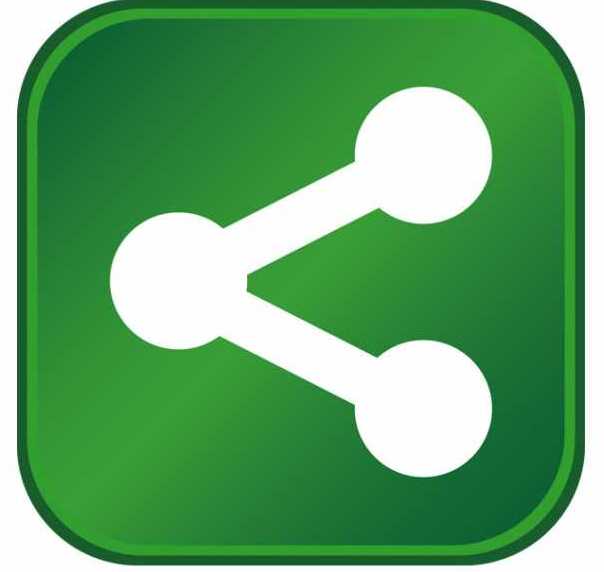 The world's appetite for electricity appears to be insatiable. As demand for electricity grows and the negative consequences of environmental degradation and global climate change become more pronounced, the need for clean energy resources is becoming more and more apparent and urgent.
 
At the same time, wind power is poised to become a significant contributor to our global energy mix. Worldwide wind capacity is currently valued at more than $180 billion. In the U.S., wind is now providing just over 1 percent of the country's electricity supply, and the industry is on a steep growth trajectory. In 2006 and 2007, the U.S. wind industry chalked up annual growth rates of 27 percent and 45 percent respectively, which is great news on many fronts since wind is a clean, renewable and affordable energy source that is helping to fuel economic growth. Experts predict continued market growth for the near term, with the United States at the forefront of the biggest market expansion in renewable energy history.
 
A Bright Spot in the U.S. Economy
In April, a leading research firm in Denmark forecasted that global wind power installations will grow about 20 percent annually through 2012, leading to total capacity of 287,000 megawatts (MW) by the end of that year – nearly triple the current level within four years. BTM Consult's forecast includes 10,000 MW built annually in the U.S., bringing total U.S. capacity to about 60,300 MW by the close of 2012. (A single megawatt of wind capacity can generate enough electricity to power 250-300 American homes.)
 
Wind made up 35 percent of all new electric generating capacity added in the U.S. last year, accounting for more than $9 billion in investment, more than 5,200 MW of new capacity (enough to electrify 1.5 million homes), and at least 17 manufacturing facilities that are newly operating or were announced over the last 18 months.  
 
Wind is certainly a bright spot in the U.S. economy and the industry's strong performance is expected to continue. The American Wind Energy Association (AWEA), the national trade association of the U.S. wind industry, reports that the industry's rapid expansion is continuing, with 1,400 MW of additional capacity (a $3 billion investment) installed during the first quarter of 2008. The pace of growth beyond 2008 is expected to largely depend on quick Congressional action to extend the federal renewable electricity production tax credit (PTC), the primary federal incentive for wind power, which is slated to expire December 31, 2008.

The PTC enables billions of dollars of domestic investment each year in renewable energy equipment and facilities. Based on AWEA's projected impact on wind installations, allowing the PTC to expire could put 76,000 wind-related jobs at risk by 2009.
 
 "The U.S. has one of the best wind resources in the world," said Jens Søby, president of Vestas Americas, an AWEA member company whose parent had a 23 percent share of the global market for large wind turbines last year. "With the right political framework in place, this country can become a world leader in the fast-growing wind industry."
 
The relatively stable availability of the PTC since August 2005 has helped strengthen U.S.-based supply chain manufacturing for turbine components. Domestic component manufacturing has surged from a very small base in 2005 to more than 100 facilities in 2007. AWEA reports an increase in the share of U.S.-made wind turbine components – from less than 30 percent to approximately 50 percent in three years. New tower, blade, turbine and assembly plants opened in Illinois, Iowa, South Dakota, Texas and Wisconsin in 2007 and seven other facilities were announced in Arkansas, Colorado, Iowa, North Carolina, New York and Oklahoma. In the first quarter of 2008, several new facilities were announced in Idaho, Texas, Nebraska and Iowa. Altogether, the new and announced facilities are expected to create more than 5,000 jobs.
 
 
Plugging into the Vibrant U.S. Market
For more than three decades, AWEA has spearheaded the industry's efforts to build a strong, proactive presence in the U.S. The Association was founded by seven original board members at a police station in Detroit, Michigan, in 1974 – before most Americans had ever heard of wind energy – and grew up along with the industry as the first utility-scale turbines were built and tested in public-private ventures with the U.S. Department of Energy. In the early 1980s, the first experimental "wind farms" began operating in California, where state incentives provided fertile ground for the new technology.
 
By 1998, AWEA had 200 business members – wind power plant developers based in the U.S. and around the world, research & development firms, turbine manufacturers and consultants – who were investing in the U.S. market. A new wave of development began, reaching beyond the California border and into the American Great Plains, where the wind resources are vast. The fledgling industry grew in fits and starts as the PTC was allowed to lapse three times (in 1999, 2001 and 2003) before being extended. Since being renewed in 2004, the PTC has remained in place for what has become a four-year stretch during which the industry has created a solid base to build upon.

 
Today AWEA serves more than 1,400 business members with diverse interests in the U.S. market. AWEA is the hub for information and networking opportunities in this innovative and dynamic industry.
 
AWEA's annual conference, the WINDPOWER 2008 Conference and Exhibition, attracted more than 13,000 registrants and over 770 exhibitors to Houston in June, with a six-track agenda that featured the governors of Texas and Kansas, several members of Congress, as well as sessions led by leading experts in business, policy and technical issues. The WINDPOWER 2008 exhibition provided a spectacular look at the latest technology, including one 3-MW turbine weighing 300,000+ pounds, one 2-MW turbine housing and two 40-meter turbine blades.
 
AWEA's WINDPOWER conference and other workshops on transmission, offshore wind, supply chain challenges, siting and safety issues provide networking & collaboration opportunities for industry professionals. In addition, AWEA distributes information about industry trends, tracks new development and investment, and helps develop uniform industry standards. AWEA's ongoing programs equip its members to advocate for wind power; build coalitions with local, state & national stakeholder groups and partners; and foster collaboration with the U.S. Department of Energy on research and development priorities.
 
A Vision for the Future
Wind is a reliable, affordable energy source that is ready to bring the U.S. and international electricity supply into a modern, cleaner age. No other new power plants being built today generate pollution-free electricity at a price anywhere near as affordable as wind power.
Wind has the potential to generate up to 20 percent of our nation's electricity. A landmark technical report released in May by the U.S. Department of Energy (DOE) analyzes the issues involved in providing 20 percent of the nation's electricity from wind energy by 2030. To achieve that "ambitious but feasible" milestone, DOE says that new wind power installations would need to increase to more than 16,000 megawatts annually in 2018, and continue at that rate through 2030. This would support 500,000 jobs in the U.S., reduce the electric sector carbon dioxide emissions (the primary contributor to global warning) by 25 percent in 2030, cut electric sector use of natural gas by 11 percent, and conserve more than 4 trillion gallons of water use related to power production.
Pursuing the 20 percent goal will require action on several key issues. Most important and critically urgent is extending the renewable energy production tax credit on a long-term basis to provide a stable investment climate. AWEA also supports building more transmission lines to windy rural areas, a 15-20 percent federal renewable electricity standard (RES), and climate change legislation that incentivizes renewable energy production.
Demand for wind power is booming, but expanded capacity, jobs and investment remain uncertain if Congress does not create a long-term federal policy to support renewables. With $11.5 billion in investment and 76,000 jobs at risk, the U.S. wind industry is dedicated to the achievement of its vision for a cleaner, stronger America powered – in part – by homegrown, inexhaustible wind.
About the Author