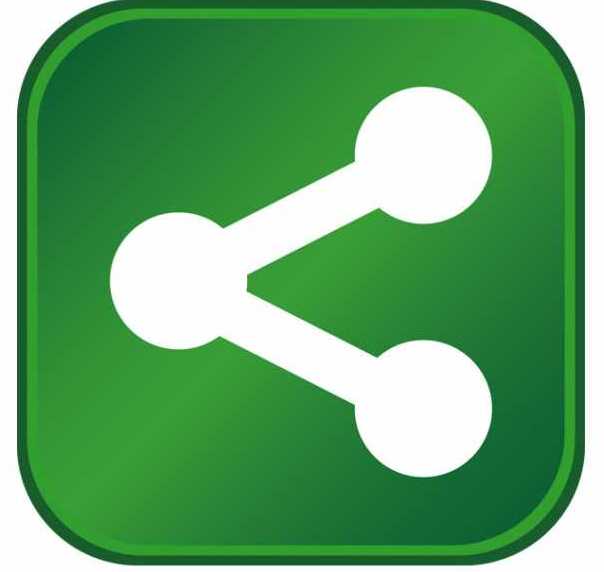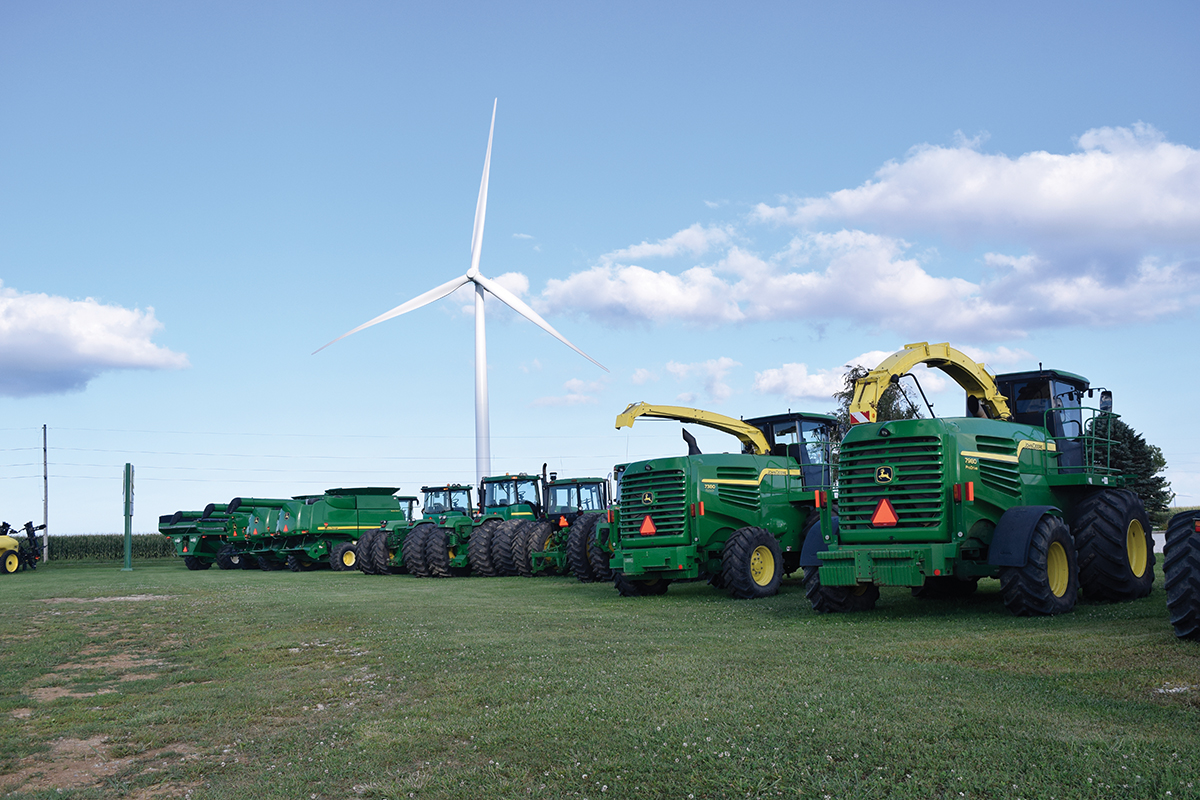 In 2017 Google, a company millions of Americans use every day, achieved its goal of purchasing enough renewable energy to match its electricity demand. Remarkably, wind power made up 95 percent of those buys.
"Renewables from projects like [these] bring value to our business as we scale and accelerate investment in the communities where we operate," said Gary Demasi, Google's director of global infrastructure. "With solar and wind declining dramatically in cost and propelling significant employment growth, the transition to clean energy is driving unprecedented economic opportunity and doing so faster than we ever anticipated."
That's just one example of wind's progress in recent years, as Fortune 500 companies look to power more of their operations using wind. And as U.S. wind power continues to grow, doing so is becoming easier than ever.
Today, the U.S. has enough installed wind capacity to power 27 million American homes, and four states generate at least 30 percent of their electricity using wind. Not only has wind become a mainstream solution for companies hoping to secure lower energy costs, it also makes good business sense because its stable costs aid long-term planning — companies love knowing what their energy costs will be five, 10 or 15 years down the road.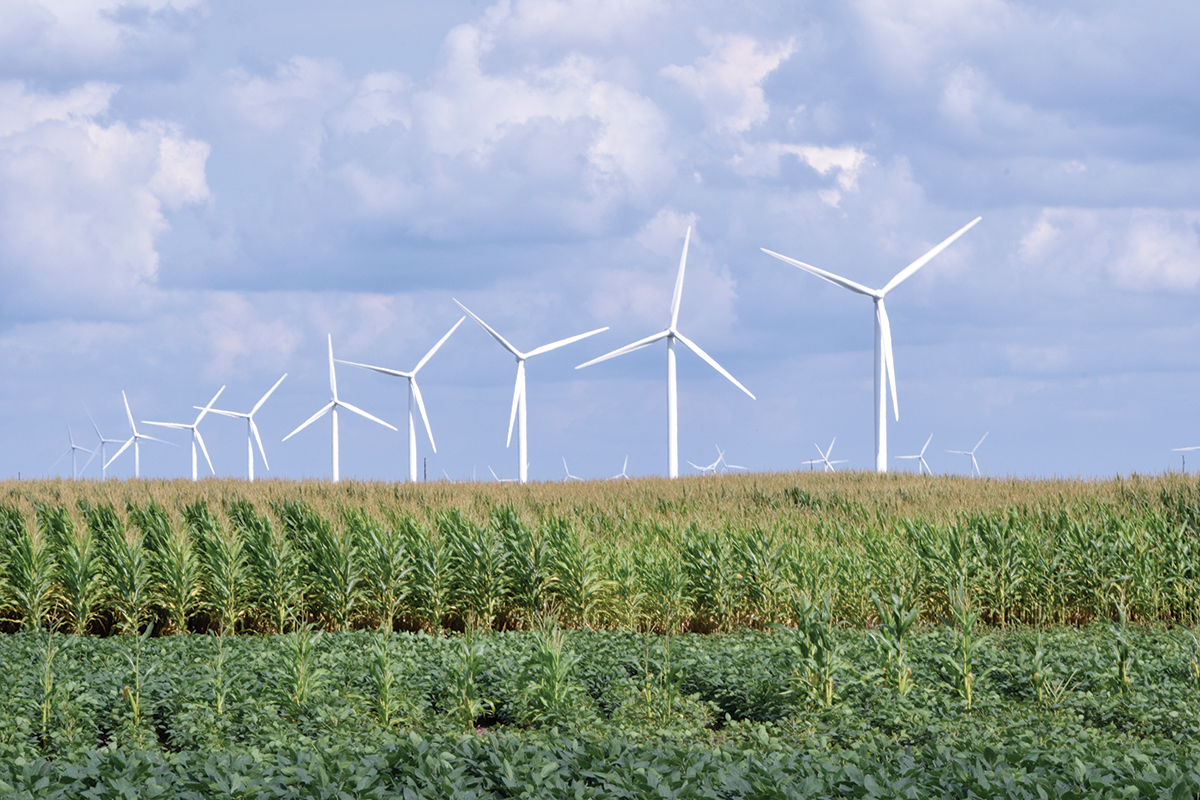 Wind Makes Good Business Sense
Data centers and manufacturing remain energy-intensive operations that represent a large portion of corporate operating expenses. Securing affordable, reliable energy is an important consideration for companies' strategic plans, and wind can help. The cost of wind power continues to fall as technology improves, manufacturing advances and wind capacity factors increase. In many parts of the country, wind is already the cheapest source of new electricity, and it's cost competitive in many more. This is the result of a 66 percent drop in wind's costs since 2009.
What's Driving These Reductions?
Today, over 500 U.S. factories build wind-related parts. Producing these components domestically cuts shipping and procurement costs. It also creates new jobs for U.S. workers — over 105,000 Americans across all 50 states work in wind.
Technological improvements let modern turbines reach stronger, steadier winds, allowing them to be more economic in strong wind resources areas while also expanding to new places. For example, North Carolina's first utility-scale wind farm recently came online in early 2017 and is powering an Amazon data center. Further advances will open new frontiers and continue to drive out cost.
Because wind produces electricity without using fuel, costs are fixed. When companies buy renewable power, they usually enter a power purchase agreement (PPA). PPAs are contracts to buy electricity for a fixed and stable price over a specified period of time. Contracting for fix-priced wind allows companies to know their electric costs for years to come, making strategic planning easier and more achievable.
"It's a powerful demonstration of sustainability initiatives having both great environmental and business benefits," said Lisa Morden, Kimberly-Clark's global head of sustainability.
Companies large and small have entered into PPAs over the past decade. In fact, corporations seeking cost predictability and looking to meet sustainability goals account for 94 percent of all non-utility wind deals. The remaining six percent include universities and cities. Since January 2018, well-known names like Adobe Systems, AT&T, Brown Forman, Kohler and Nestlé have all made notable wind deals.
A host of options for corporations are available depending on the type of market where the company is operating. If a company operates in a wholesale market, it may choose to enter a PPA. However, if a company's facilities operate in regulated state markets, it may choose to directly invest in a wind project or purchase green tariffs. The green tariff allows customers to buy wind energy directly through their local utility.
The continued growth and interest in this market have produced a variety of opportunities and flexible options for corporations to pursue their renewable energy goals.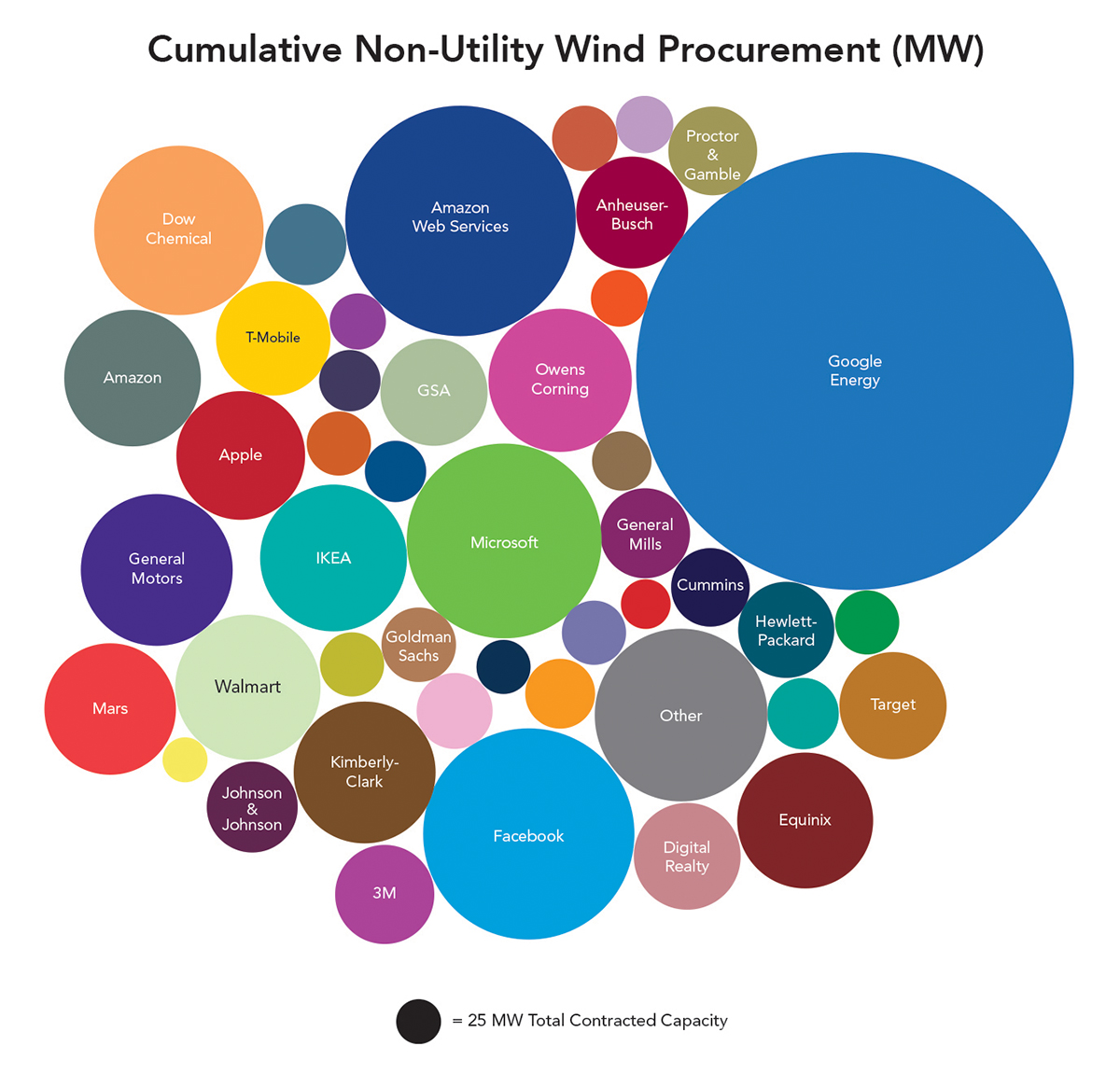 The Size of the Wind's Corporate Market
Wind's share of the country's electricity market continues to rise. In 2017, wind produced 6.3 percent of America's electricity and the U.S. remains on track to be 10 percent wind powered by 2020. Last year, wind power capacity grew by nine percent and more is on the way: 40 percent more wind projects are under construction or in advanced development than at this time last year.
This year, corporate interest in wind power also remains strong. In March 2018, General Motors and Switch signed up to buy wind power through Michigan-based Consumers Energy's new green tariff. The new Cross Winds Energy Park II project will supply enough electricity to power GM's Flint Metal Center and the Flint Engine Operations, as well as Switch's 1.8-million-square-foot data center in Grand Rapids. Other corporations like Nike, AT&T and T-Mobile have also entered PPAs to buy wind power so far this year.
"Helping to grow the renewable energy market is not only good for the environment, it is a strategic business move as we strive for long-term sustainability," said Anheuser-Busch CEO Joao Castro Neves.
These companies have joined an ever-growing community of businesses that have set renewable energy targets. From lower costs, risk reduction and social incentives reasons, many companies have begun committing to 100 percent renewable energy goals.
Corporations have already bought over nine gigawatts (GW) of renewables in recent years — more than all of Oklahoma, America's No. 2 wind state. That puts the state well on its way to achieving its collective goal of over 60 GW by 2025.
Wind is Expanding. Where are We Tapping the Power of the Wind?
Wind saw another year of healthy expansion in 2017, and New Mexico led the way with the highest rate of new wind power capacity growth of any state last year.
"I'm proud that New Mexico's wind power capacity grew at a faster rate than any other state and generated an unprecedented level of private sector investment and job growth," said U.S. Senator Martin Heinrich. "As consumers and major companies demand cheaper and cleaner power sources, our state stands to benefit and become an even bigger leader in this booming energy sector — especially in rural communities."
New Mexico is just one of wind's success stories. Texas remains the largest wind producer in the country, with enough installed capacity to power over 6.2 million homes. Overall, 14 states produce at least 10 percent of their electricity using wind, and 41 states now have operating utility-scale projects.
As the drive for wind energy has increased within the states, the business community has also recognized the value of taking on new wind initiatives. These investments are happening all over the country. Texas has also been the primary location of corporate wind agreements, with buyers including GM, Home Depot, Procter & Gamble and General Mills.
Increased demand from corporate customers for renewable energy and price stability will help keep America wind power on track to supply 10 percent of the country's energy by 2020. Wind offers affordable, clean and dependable electric for corporations and families around the world. The opportunities for investment and growth in the U.S. are large and show no signs of letting up anytime soon. T&ID
About the Author