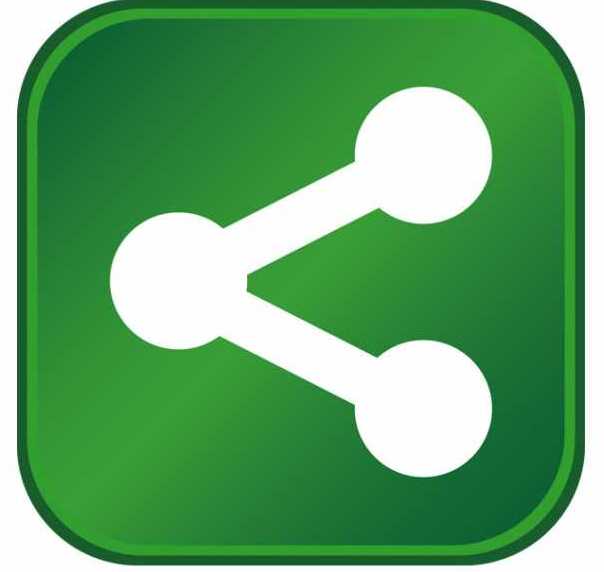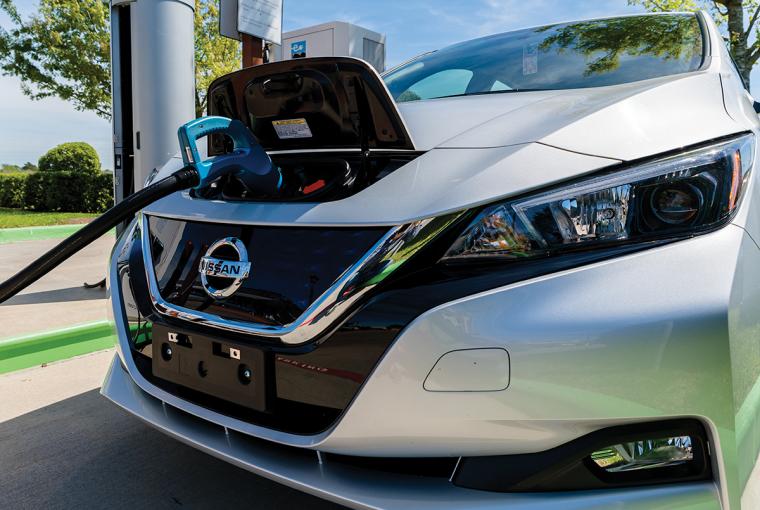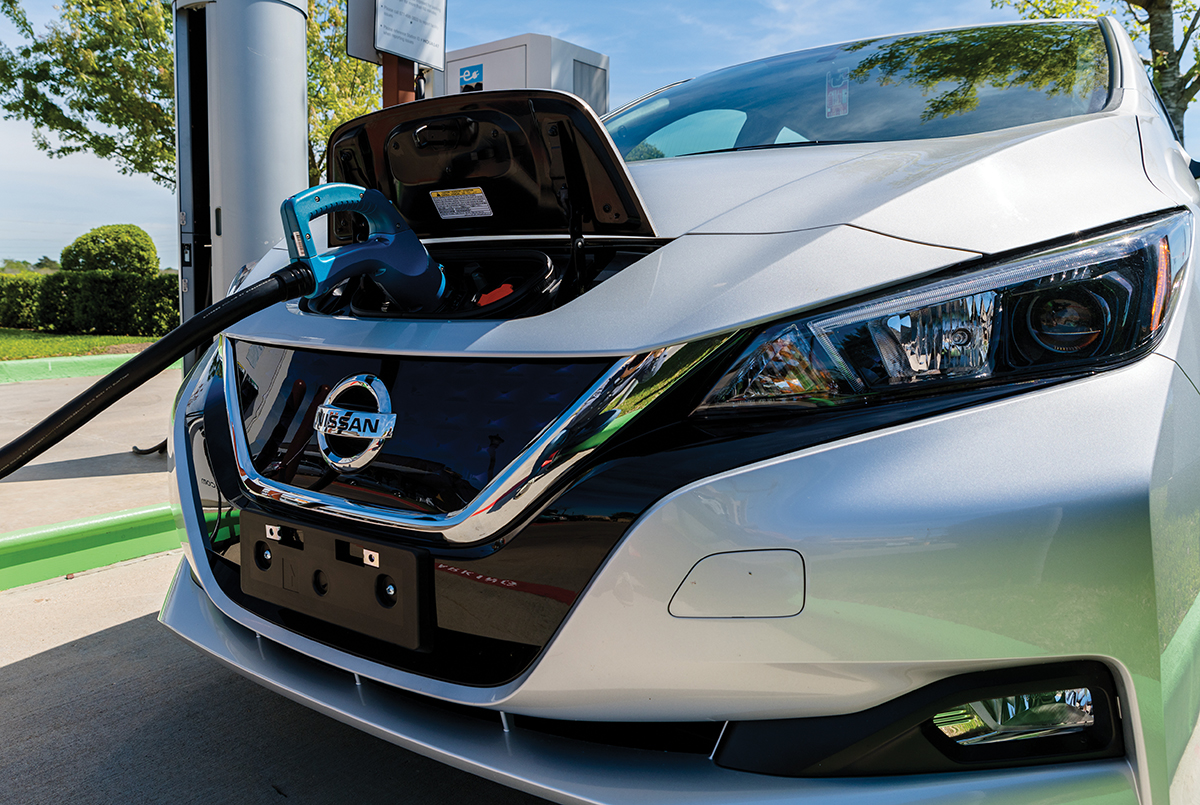 There has been a lot of discussion lately about the changing automotive industry. A broader narrative regarding the transformation of all industries is resonating as we hear terms such as Fourth Industrial Revolution, artificial intelligence (AI), machine learning, factory of the future and the Internet of Things (IoT). Let's take a step back and examine the foundational elements of this transformational time and explore how the automotive industry is experiencing breakthroughs through a new collaborative model of innovation.
Widely reported, analyzed, scrutinized and heralded, the future of mobility rests in the hands of innovative automakers and the myriad partners finding ways to change the experience people have with transportation. Revolutionizing an industry takes bold and new ideas, which can only come from creative and cross-functional collaboration. Automakers are partnering or acquiring technologies to enhance their ability to remain relevant in a variety of spaces including autonomous vehicles, electric powertrains, vehicle sharing and urban infrastructure. Partnering with cities, states and universities, automakers are at the forefront of developing the mobility industry of the future, built on concepts of open innovation. The most critical assets to develop successful partnerships driving automotive tech growth will be a diverse talent pipeline and vibrant innovation ecosystem. Cities and regions that offer these assets will benefit from innovation in the auto industry.
The auto industry's transformation has its roots in a major shift in thinking that took place in the early 2000s when corporate-level research and development (R&D) moved outside of the corporate campus walls, broadening the web of ideas, talents and insights to develop new products and processes.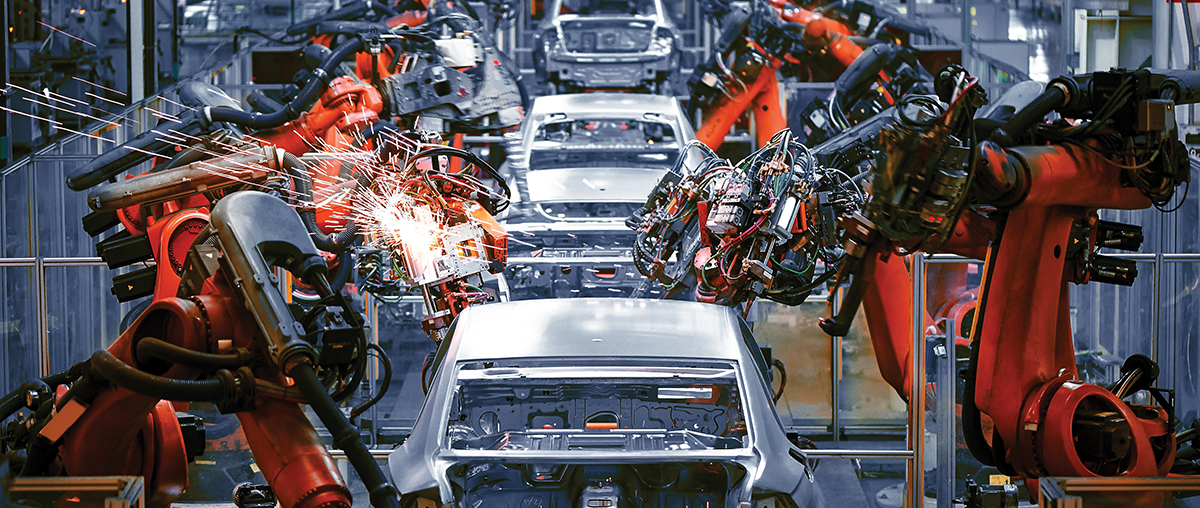 Known as Open Innovation, the concept was first introduced by Henry Chesbrough, a professor at the University of California, Berkeley and executive director of the Center for Open Innovation at the Haas School of Business. When working for a company in the computer disk drive industry in Silicon Valley, Chesbrough found that there was a great divide between the needs of industry and the advice from academia. He entered academia to determine how knowledge could be more participatory between corporate and university settings.
According to Chesbrough, the flow of ideas into knowledge and innovation can be accelerated when there are more internal and external paths to market. Open Innovation is a "more distributed, more participatory, more decentralized approach to innovation, based on the observed fact that useful knowledge today is widely distributed, and no company, no matter how capable or how big, could innovate effectively on its own."1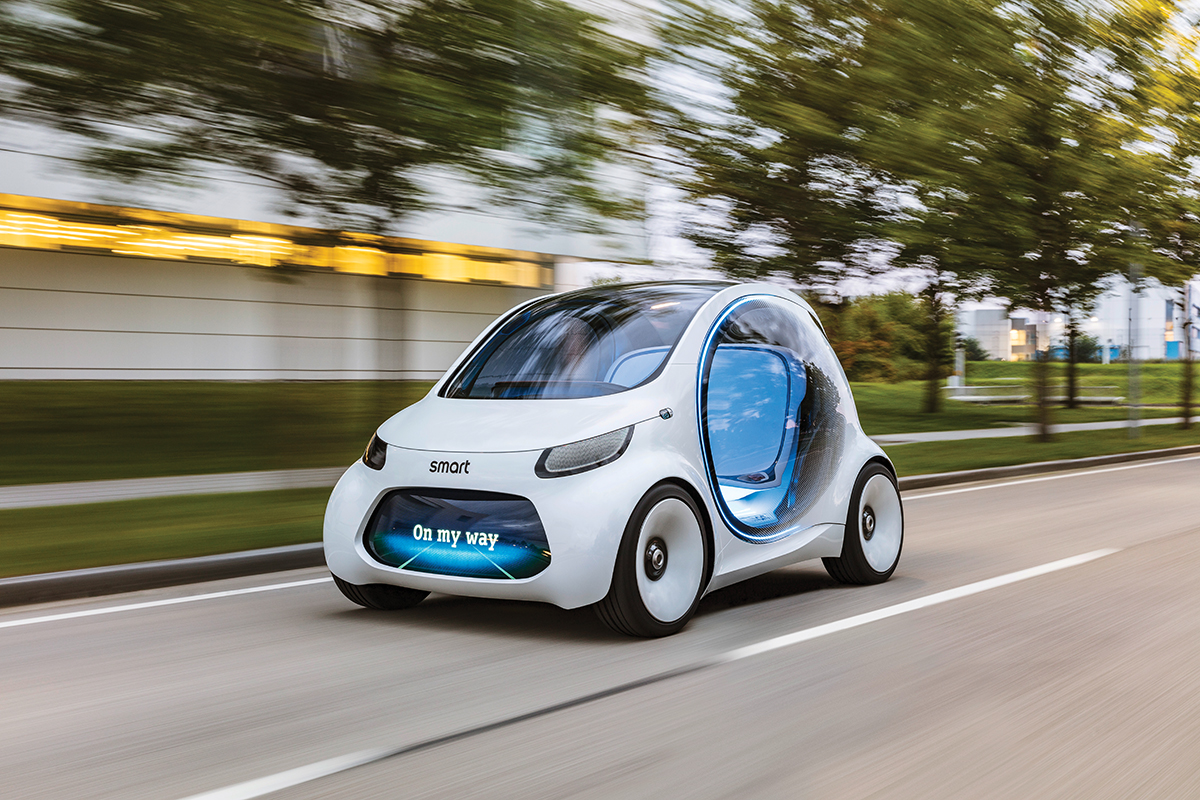 In addition to the benefits of idea sharing, Open Innovation has also transformed the corporate R&D structure as a cost-sharing mechanism. When companies partner to conduct research, they are spreading the risk and reducing each company's corporate expenditure, which is attractive to shareholders. Partnering with colleges and universities provides access to public grant funding that would not have been available if tackled internally. In addition, utilizing existing R&D infrastructure, research labs and testing centers owned and operated by universities means companies do not have to make those investments on their own.
Open Innovation allows for cross-functional and intra-industry collaboration crucial to advancing the auto industry in a way that has never been achieved before. Automakers today are stepping outside the box and establishing partnerships with industries not historically involved in the automotive space, especially cutting-edge technology and software development companies that can provide technology not easily developed in-house.
Nissan is an example of an automotive original equipment manufacturer (OEM) taking a more holistic approach to problem solving in its product development process. Located in San Francisco, Nissan's Future Lab is a cross-functional team tasked with uncovering new business opportunities for the future of automotive.2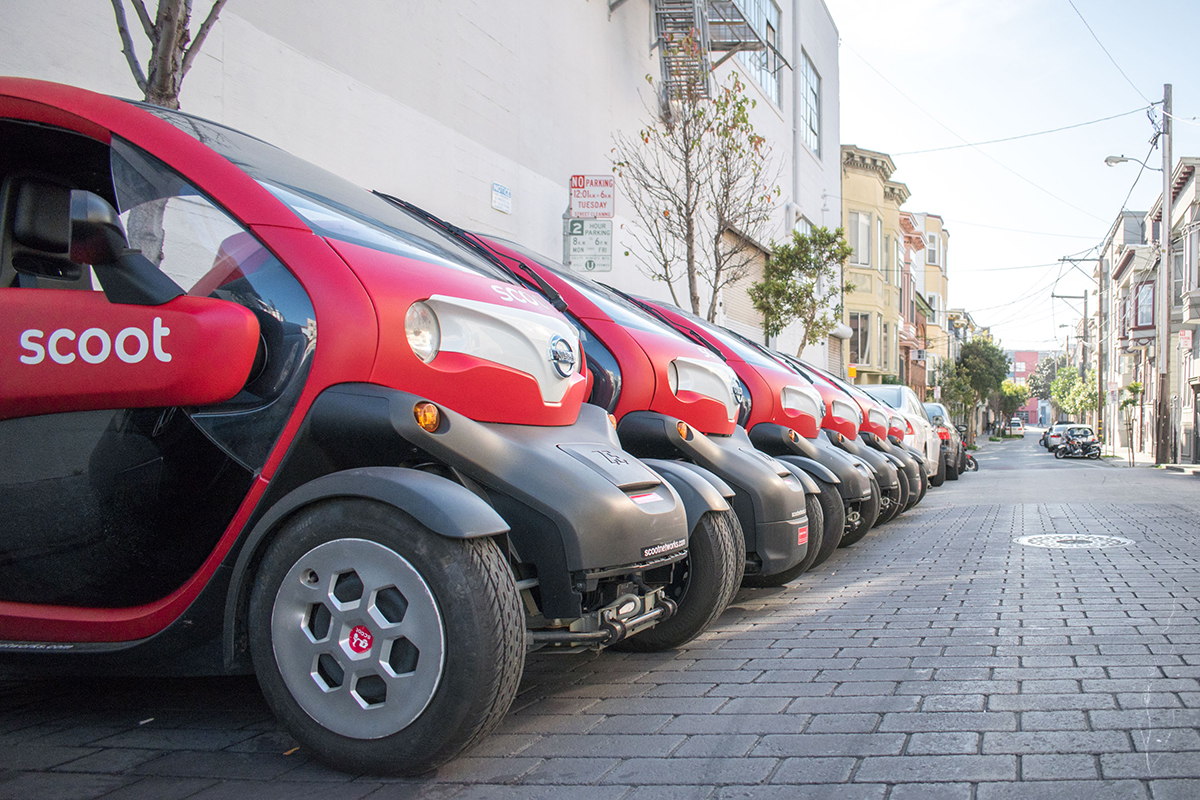 Being located in the innovation hotbed of the Bay Area of California, Nissan can benefit from a dynamic ecosystem of human capital from a mix of industries working on challenging the concept of mobility. Nissan's place-based design process alters product design away from being driven by the needs of the individual owner of the vehicle to the needs of the physical environment that the owner operates the vehicle within, leading to a broader set of stakeholders such as city planners and infrastructure developers being involved in the product development process.
The Scoot Quad is a result of Nissan's partnership with Scoot Networks, a San Francisco-based electric scooter sharing service. The collaboration is designed around solving dense urban mobility challenges, including ridesharing and electric-driving technologies. The research model is to focus on the study need specific to Scoot, but results can be replicated and scaled for future opportunities by Nissan. Nissan's research partnership in San Francisco makes sense because it is a collaborative approach to solving real-world urban mobility challenges, while simultaneously being in proximity to top talent and technology development leaders.
Innovative companies must devote capital investment in R&D if they want to produce transformational advancements in the industry. Leading the automotive industry in R&D spending is Volkswagen, spending $12.1 billion in 2017 and ranking fifth in PricewaterhouseCoopers (PwC's) global innovation index for R&D expenditure. Toyota Motor Corporation follows with a ranking of 11th and total R&D spend of $9.3 billion.3 PwC's 2017 global study of more than 1,200 companies found that 61 percent are embracing Open Innovation to generate new ideas.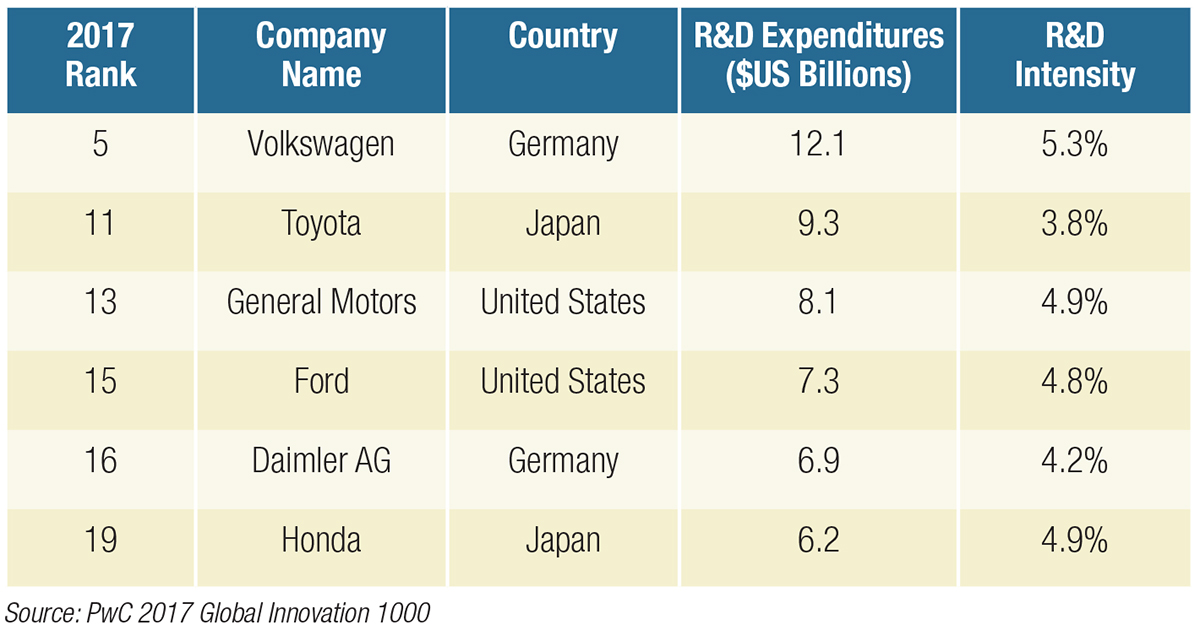 Corporate real estate trends reflect the movement toward Open Innovation and support the notion that workplace culture can support or detract from creative thinking and progress. What was once an internal function housed in research laboratories hidden away within corporate campuses, R&D has now become increasingly public through corporate-university partnerships.
University engagement of private industry is not a new concept. Perhaps the most famous and successful corporate-university partnership was Stanford University's efforts to support the semiconductor and integrated circuits industry in the Santa Clara Valley of California, to eventually be known as Silicon Valley. Silicon Valley has become the hub of innovation for a variety of industries including today's significant advancements in automotive technology.
Leaders in automotive research are partnering with Stanford and other technology giants in the region. Volkswagen's only U.S.-based research center, the Electronics Research Lab, is in Silicon Valley, in addition to Toyota's Center for Artificial Intelligence Research at Stanford. Corporations locate research centers in Silicon Valley today because of the unmatched access to critical talent pools.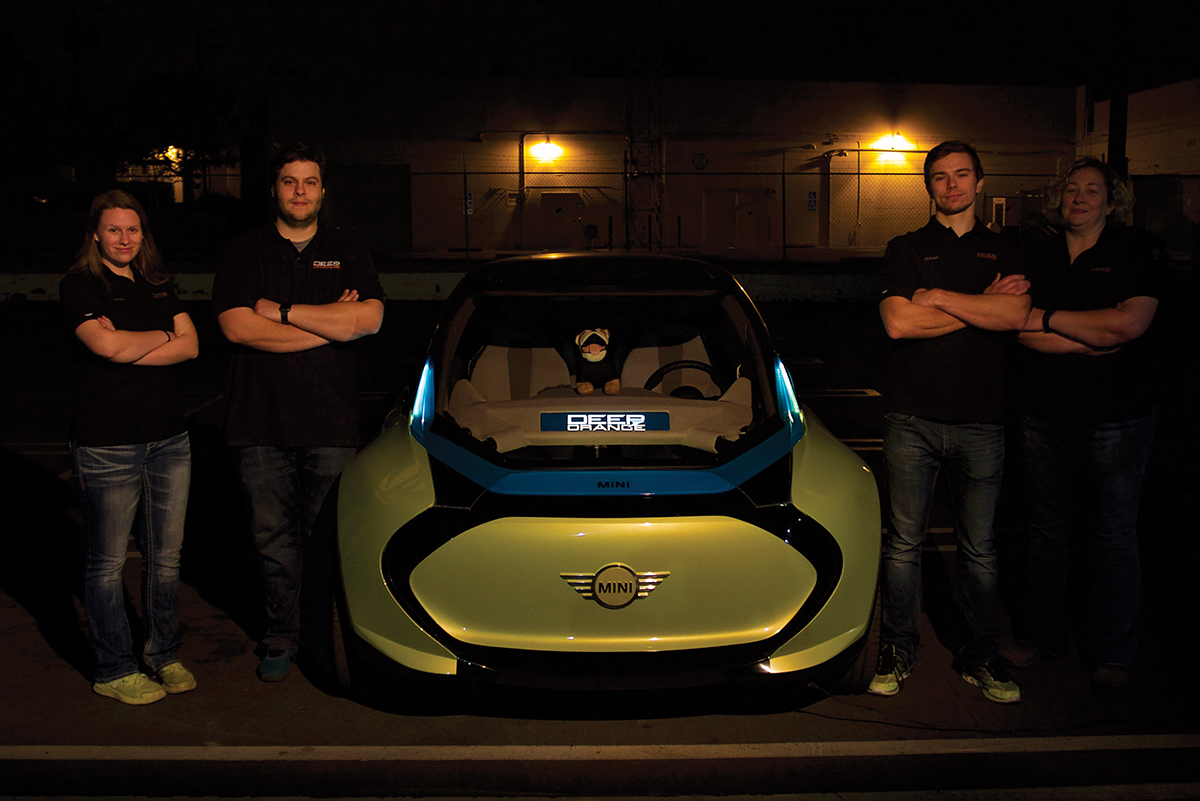 In addition to OEMs like Volkswagen and Toyota, automotive industry suppliers are leading tech breakthroughs and finding that a Silicon Valley location is critical. Bosch, a German multinational engineering and electronics company, is one of the world's largest suppliers of automotive components. The company opened its Research and Technology Center in Sunnyvale, California, in April 2018 thanks in large part to a longstanding partnership with Stanford University, including a Bosch-endowed chair known as the Robert Bosch Chairmanships of the Department of Mechanical Engineering. The expectation is that automakers and suppliers will continue to invest research dollars in the Silicon Valley region to benefit from the Open Innovation environment that thrives there.
It may seem obvious that R&D activities are clustered in Silicon Valley as it has an established innovation ecosystem, but there are other locations in the U.S. that are leading centers of automotive research activity, thanks in large part to university relationships.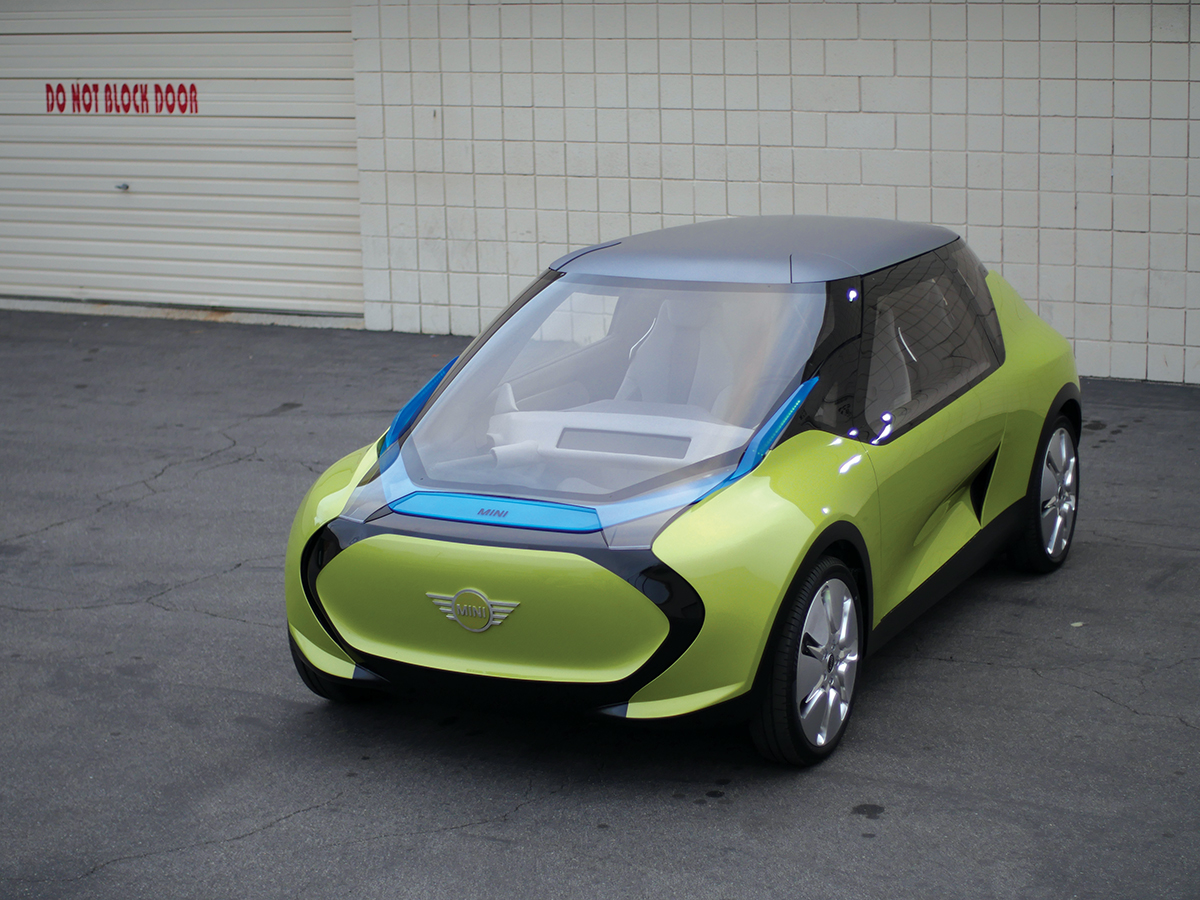 About the same time that Henry Chesbrough was developing his Open Innovation theory, Clemson University, located in Upstate South Carolina, recognized the opportunity to develop partnerships with automotive industry nearby. BMW announced in 1992 that Spartanburg County, South Carolina, would be the location for its first U.S. manufacturing plant. Since opening in 1994, BMW Spartanburg is BMW's largest factory in the world by volume. In 2003, it announced a partnership with Clemson University to educate engineers to meet its workforce needs. BMW was Clemson's first founding industry partner for the Clemson University International Center for Automotive Research (CU-ICAR), which houses the BMW Information Technology Research Center. BMW recognized that the U.S. was a natural hub of innovation in information technology and partnered with Clemson University to develop and refine applied technologies. Synergies between IT infrastructure, IT applications and manufacturing process-related innovation are conducted at CU-ICAR in a collaborative environment.4
According to Clemson University, 480+ M.S. and Ph.D. degrees have been awarded through CU-ICAR, and 95 percent of graduates are employed in the automotive industry. Perhaps the most exciting example of translational research at CU-ICAR is the Deep Orange program, where automotive engineering students work with automakers to design and build new concept cars, sponsored three times by BMW. The Deep Orange 10 prototype program, the most recently announced, will be in partnership with Ford Motor Company. CU-ICAR expects to unveil Deep Orange 9 this fall (sponsored by Honda R&D Americas Inc.), as well as announce the sponsor and concept for Deep Orange 11 this summer. The project is for students to develop a "clean slate, purpose-built, electric autonomous mobility concept for 2030 Smart City life."5 What CU-ICAR provides to corporate partners, the university and the community is a collaborative workspace for ideas to flourish, embracing the concept of Open Innovation and experiential learning.
Added in 2018, a partnership with Greenville Technical College and Siemens Manufacturing resulted in the Clemson Vehicle Assembly Center to allow for collaborative efforts in developing and learning advanced manufacturing techniques. With additional land to grow, the expectation is that CU-ICAR will continue to identify private partners to expand research capabilities.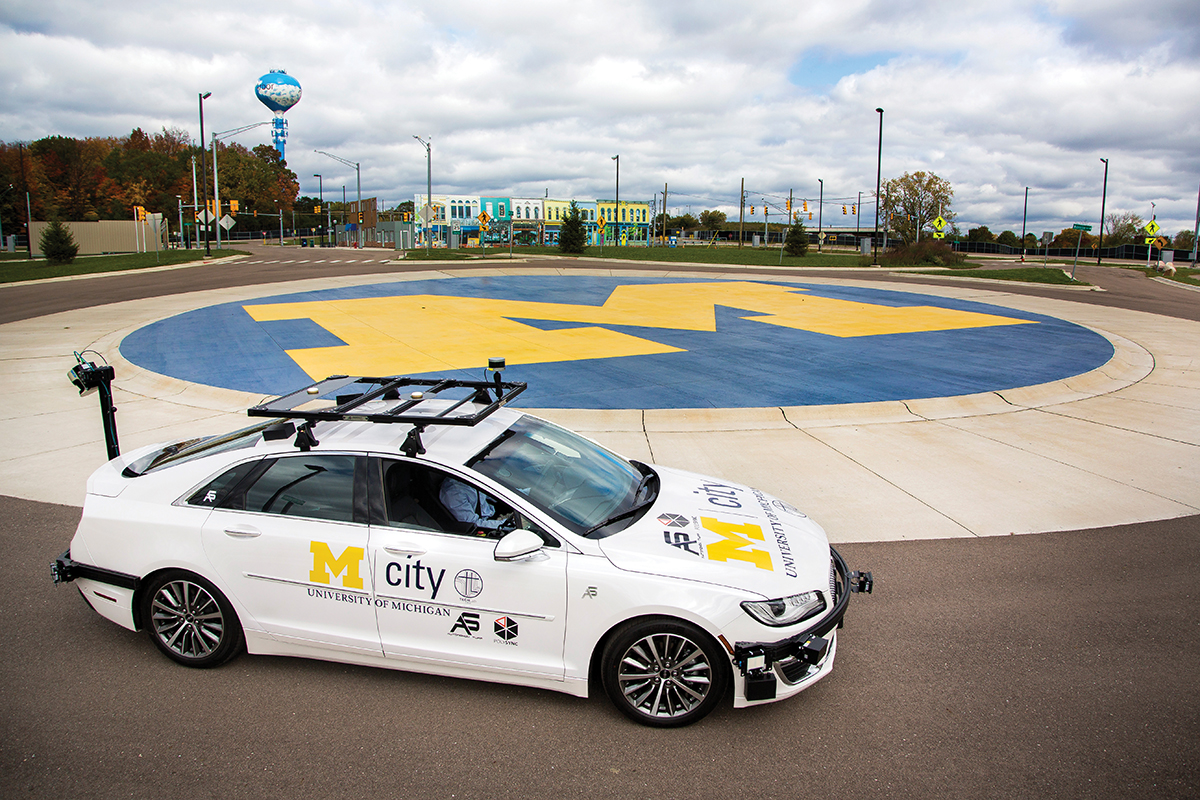 If Detroit is the heart of the automotive industry, then Ann Arbor is the brain. Located about 45 miles west of Detroit, Ann Arbor is home to the University of Michigan (UM). In addition to a substantial automotive and mechanical engineering program, UM houses Mcity, a public-private partnership with 60 industry partners and a vision to develop the foundation for an ecosystem of connected and automated vehicles. UM is also a partner to the American Center for Mobility (ACM), one of 10 U.S. Department of Transportation proving grounds for developing and testing self-driving vehicles. ACM is located on a 500-acre site, once the location of a World War II bomber plant in Ypsilanti Township. The site will hold a 2.5-mile highway loop, a 700-foot curved tunnel, two double overpasses, intersections and roundabouts to simulate real-world driving situations.6 Companies supporting the ACM project include AT&T, Visteon Corporation, Toyota, Ford and Hyundai America.
Technological advances in the automotive industry continue to emerge as a result of key partnerships among industry partners and in collaboration with the tech industry and educational institutions. Automakers are tackling real-world problems in real-world environments utilizing the Open Innovation model for R&D. Engineering talent at top universities are gaining experiential learning opportunities working on projects that will directly and indirectly advance innovation within the auto industry at public-private partnered research centers. Public partners who work to support and grow innovation hubs in the automotive sector should pay close attention to success stories at Stanford, Clemson and Michigan where significant ecosystems have developed.
For Open Innovation to flourish, corporate and university partners must have access to each other in physical space to collaborate on research and knowledge transfer.
There must be a consistent and diverse talent pipeline available to partners and locational vibrancy that will help attract and retain global talent. Acceptance of diverse views, backgrounds and research methods is necessary to build a truly collaborative environment for innovation generation. T&ID
1 https://www.forbes.com/sites/henrychesbrough/2011/03/21/everything-you-need-to-know-about-open-innovation
2 https://www.epicpeople.org/what-is-a-product/
3 https://www.strategyand.pwc.com/innovation1000
4 https://www.bmwusfactory.com
5 http://newsstand.clemson.edu/mediarelations/ford-motor-company-to-sponsor-clemson-deep-orange-10-autonomous-vehicle-prototype/
6 http://www.acmwillowrun.org
About the Author