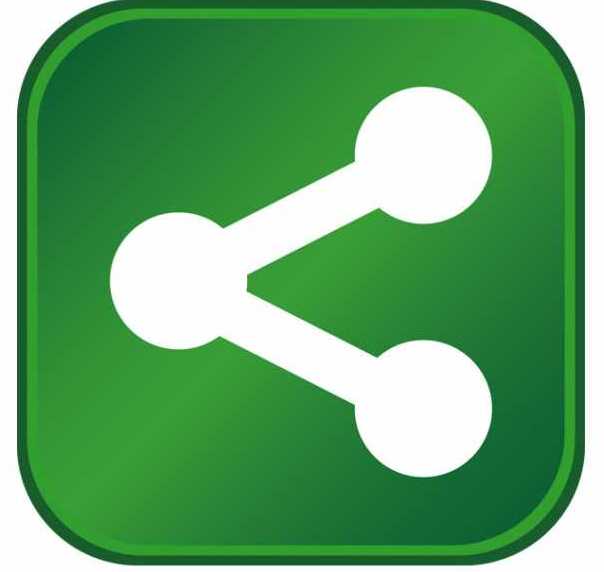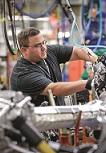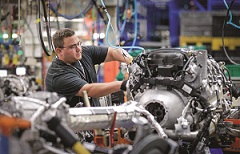 Headquartered in Washington, DC, The Alliance of Automobile Manufacturers (Auto Alliance) is an advocacy group that strives to serve as the voice for a united auto industry. As a way to "enrich society through sustainable mobility," The Auto Alliance has a commitment to the development and implementation of constructive solutions to challenges to the auto industry posed by public policy. 
As an advocacy group, the Auto Alliance represents 77 percent of U.S. car and light truck sales. This includes Chrysler Group LLC, the BMW Group, General Motors Corporation, Ford Motor Company, Mercedes-Benz USA, Jaguar Land Rover, Mitsubishi Motors, Toyota, Mazda, Volkswagen Group of America and Volvo Cars North America and Porsche.
The Auto Alliance serves these businesses by also offering technical and science-based analysis as it pertains to the enhancement of vehicle safety, energy issues and the environment, not just in the U.S., but globally as well.  
Principles that can Anchor Policymaking in the Auto Industry
The Auto Alliance has put forth a list of 10 principles intended to foster the betterment of auto industry policymaking. Here are five of them.
Predictability and stability — the Auto Alliance understands that shifting policy on a continuous basis causes chaos in an industry that is capital intensive and has very large fixed costs. Therefore, it espouses that the auto industry needs "a single long-term road map for a range of policies." The Auto Alliance warns that without a single national standard, there is a risk to previous investment and it will have an effect on the siting of new plants.
Technology neutrality — $200 billion: that's how much automakers have invested over the last decade for R&D on fuel efficiency, safety innovations, efforts to make environmental gains and improved communications. These investments have been almost totally corporate funded and speculation based on knowledge these automakers have gained as to what will prompt consumer demand. Given that, the Auto Alliance believes, ultimately, the government should set performance standards and allow consumer demand to dictate technology winners.
Rigorous commitment to regulatory cost/benefit analysis — there are more than 50,000 auto engineers in the U.S. and they dedicate their efforts to improving mobility, while keeping in mind that the average cost of an automobile in the U.S. today is $30,000, a cost that is more than half the median household income of the country's citizens. While some of the proposed government regulations sound enticing, it can be said that some are based on politics and could put vehicles out of the reach, cost-wise, of the buying population. The Auto Alliance submits that policy should instead be driven by data-driven analysis.   
Fostering consumer engagement — while automakers are building vehicles in response to national priorities, consumers often do not have the same ideals for the vehicles they desire. The Auto Alliance believes a way to help alleviate that disconnect is for public policy to be directed to helping to change consumer preferences by making efforts that encourage consumers to focus on the standards in place and make it more enticing for them to adapt. Some examples would include reducing effective costs through tax policy of vehicles that have increased in cost due to alternative powertrains, the establishment of HOV policies, providing parking incentives and facilitating fueling and charging access.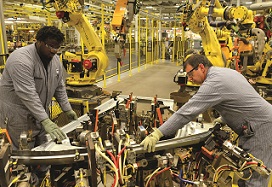 Progress through voluntary guidelines — there are approximately 2,000 regulations with which the auto industry complies and these regulations run the gamut of valid purposes. The auto industry also initiates voluntary programs, and they do not require the extensive implementation time to fruition of government rulemaking that usually takes between 30 and 36 and then a phase-in period of three to four years. A case in point is side airbags. When the auto industry took it upon itself to put side airbags in vehicles, there were no regulations dictating that they do so. When the auto industry went ahead and did this, though, it subsequently worked with stakeholders and the government to establish standards for their use. That is not the only example of voluntary, self-initiated actions by the auto industry that have helped shape policy. The National Highway Safety Administration (NHTSA) in 2012 used the voluntary guidelines developed by the automakers 10 years previously as the basis of its distracted driving proposed guidelines. The beauty of a cooperative approach is that it takes advantage of technological expertise of engineers in the auto industry to achieve policy objectives which will ultimately bring consumers more cost-effective solutions to real-world problems.    
 Driving the Economy Forward Through Jobs
The Auto Alliance's 2013 Jobs Report published on its website brings forth some extraordinarily positive facts about the present-day auto industry and its impact on jobs and the economy. For instance, not since the 1970s has the automotive industry grown at the rate it achieved last year. In turn, the auto industry is responsible for sustaining a substantial portion of the U.S. labor market. In fact, the Auto Alliance points out that eight million Americans and their families rely on the income earned from work in the auto industry. Automotive suppliers alone support 3.3 million jobs, while auto dealers, either through direct, indirect or spinoff positions, support 1.5 million jobs, according to the Auto Alliance. It also says $500 billion in paychecks are issued by the automotive industry each year, which generates $70 billion in tax revenues across the country.
The Auto Industry is an Important Consumer
Makers of automobiles are one of the most prolific consumers of copper, plastics, aluminum, steel and rubber, as well as specialty metals that they use in "clean car" technology. They are also big users of recycled products, such as plastics for carpeting and aluminum for door frames. They turn agricultural products like soy, which they convert in seat cushions and biomass for tires as well.
Every State is an Automotive State
The Auto Alliance has assembled facts that prove the auto industry is part of the fabric of every state and reaches into every congressional district. Using data from Dun & Bradstreet, the Auto Alliance compiled information that shows there are more than 539,000 facilities in the United States that fall into auto-related categories, including automotive manufactures, auto suppliers, auto dealers, and aftermarket auto services, including repair.