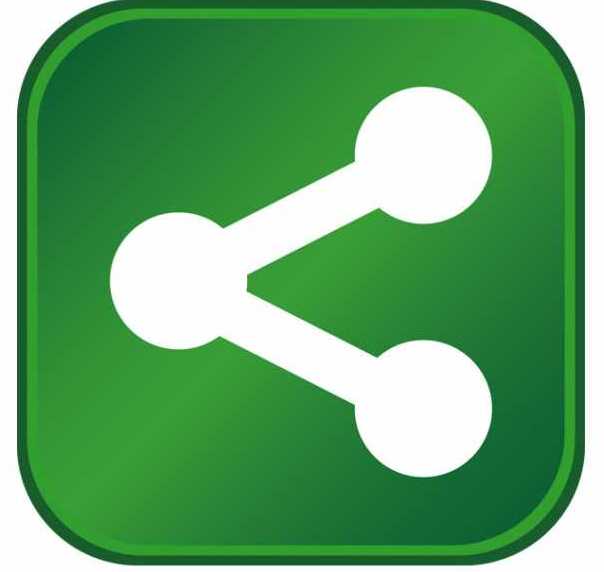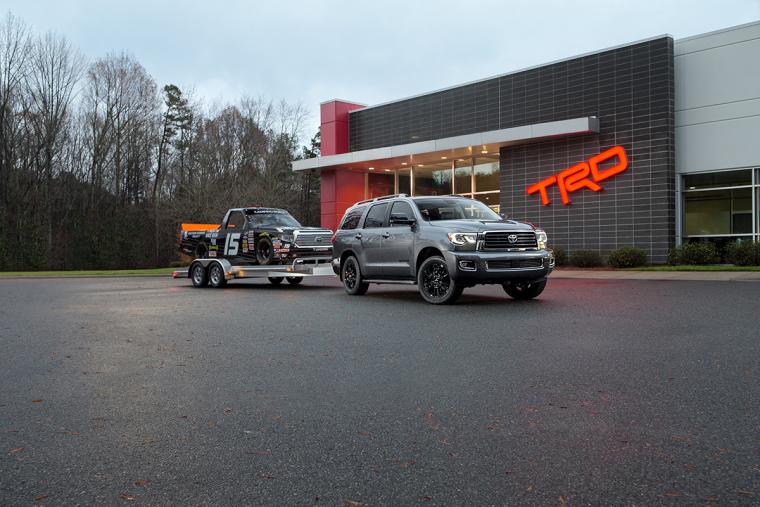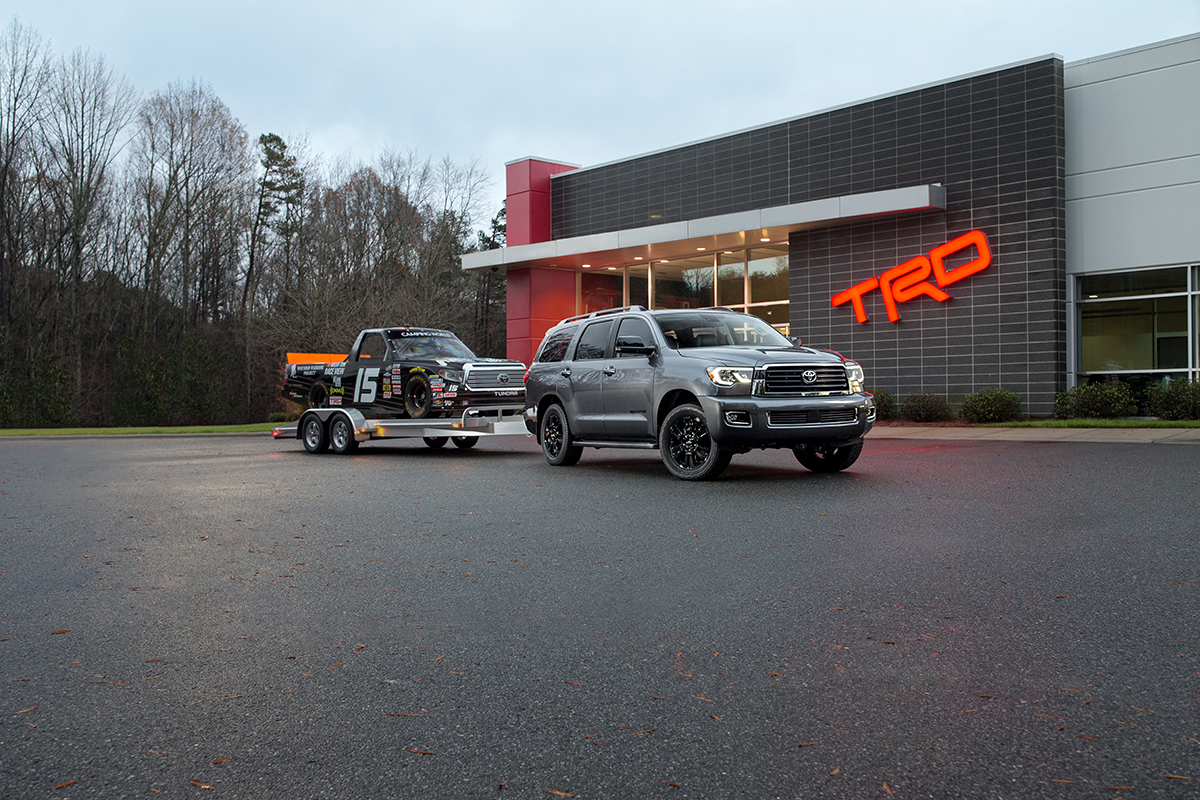 From investing and finance, to energy policy, to biology, the adage, "Don't put all your eggs in one basket," is sound advice—and an implied warning. While one cost of diversification can be forgoing some short-term gains by reallocating resources to other potential sources of return, the buffering effects of diversification are widely accepted to promote stability and broaden growth potential. In some cases, those buffering effects may prove the difference between survival or failure over the long run.
Traditionally, in the automotive industry, the concept has applied primarily to product mix, overreliance on profit-leading models, single markets for suppliers, and utilization of a disproportionate share of localized labor forces. Weaknesses in these areas have periodically been exposed by softening demand during cyclical downturns. Sales fall, whether overall or in a certain class of vehicle, profits decrease and plants close, with concentrated job losses and ripple effects down the line.
Leading up to the economic collapse in 2008 and the subsequent downfall of the big three U.S. automakers, the industry as a whole was made vulnerable by a lack of diversification at many levels. It was inherent in the manufacturers themselves and all the way down through the supply chain. In turn, local and regional economies that relied on these businesses, sometimes almost exclusively, found themselves on very hard times.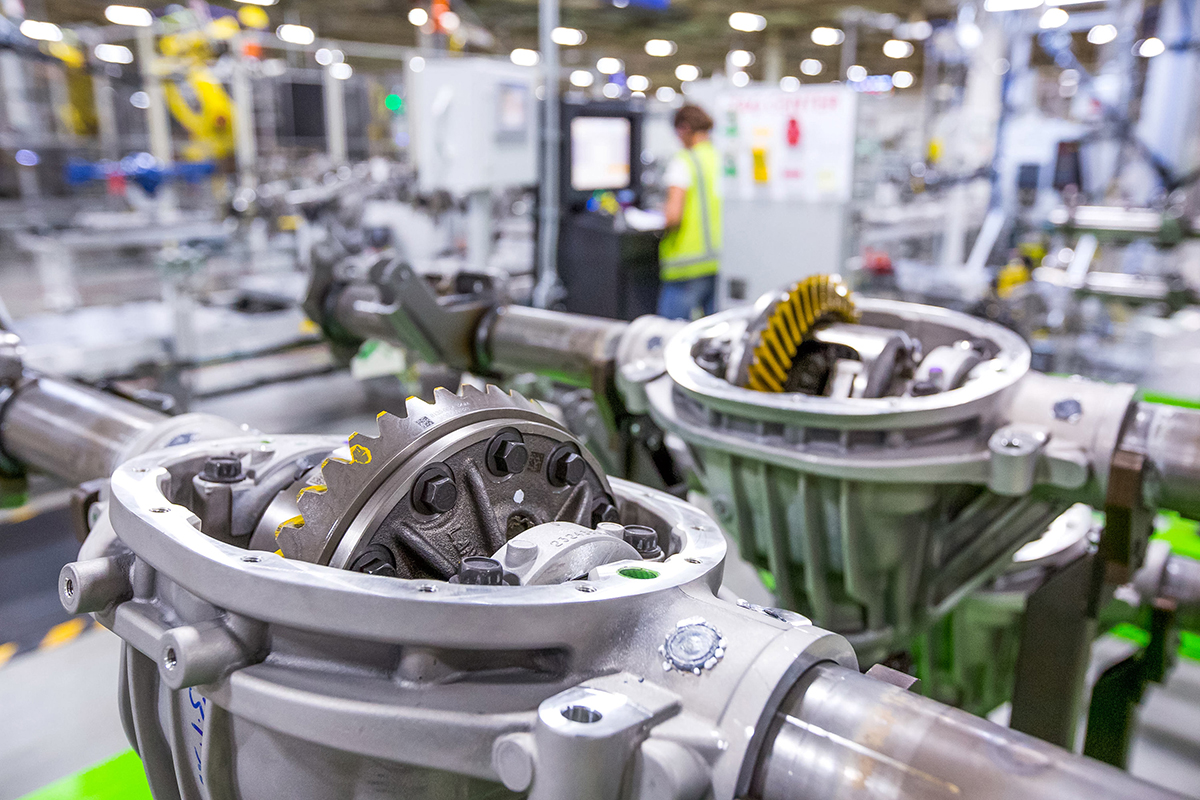 Signs of Mounting Stress
Now, a decade later, we may soon see how well the industry has responded to its exposed weaknesses, as the number of indicators pointing toward recession are beginning to add up. Wage growth remains slow, along with persistently weak inflation. Many areas are seeing a slowdown in housing starts. Economic headwinds in international markets and continued uncertainty in trade due to tariffs threaten U.S. exports. Perhaps most ominously, the bond yield curve remained inverted for the entire second quarter of 2019. There is plenty of evidence to suggest that we are in for a broad economic slowdown.
For its part, the automotive sector of the economy is already showing signs of stress. Tightening credit, increases in default rates, continued soft wage growth and upward pressure on gas prices are contributing factors to the softening of sales over the past 12 months. Automotive News reported in July that the market was down 2.4 percent this year, on pace for the first year of U.S. sales below 17 million since 2014. Compact crossovers, the largest and up until recently strongest segment, was down 4 percent halfway through the year. Small, midsize and large sedans were down 7, 16 and 21 percent, respectively, continuing a precipitous decline that is starting to weigh heavily on the entire market.
Shifts in production away from full-size trucks and SUVs in the wake of the last recession have resulted in excess capacity, as the pendulum has swung back in the other direction. Manufacturers, suppliers and local economies will be tested as to whether they took the lessons from the last downturn and were able to prepare themselves to weather the next storm and suffer less damage.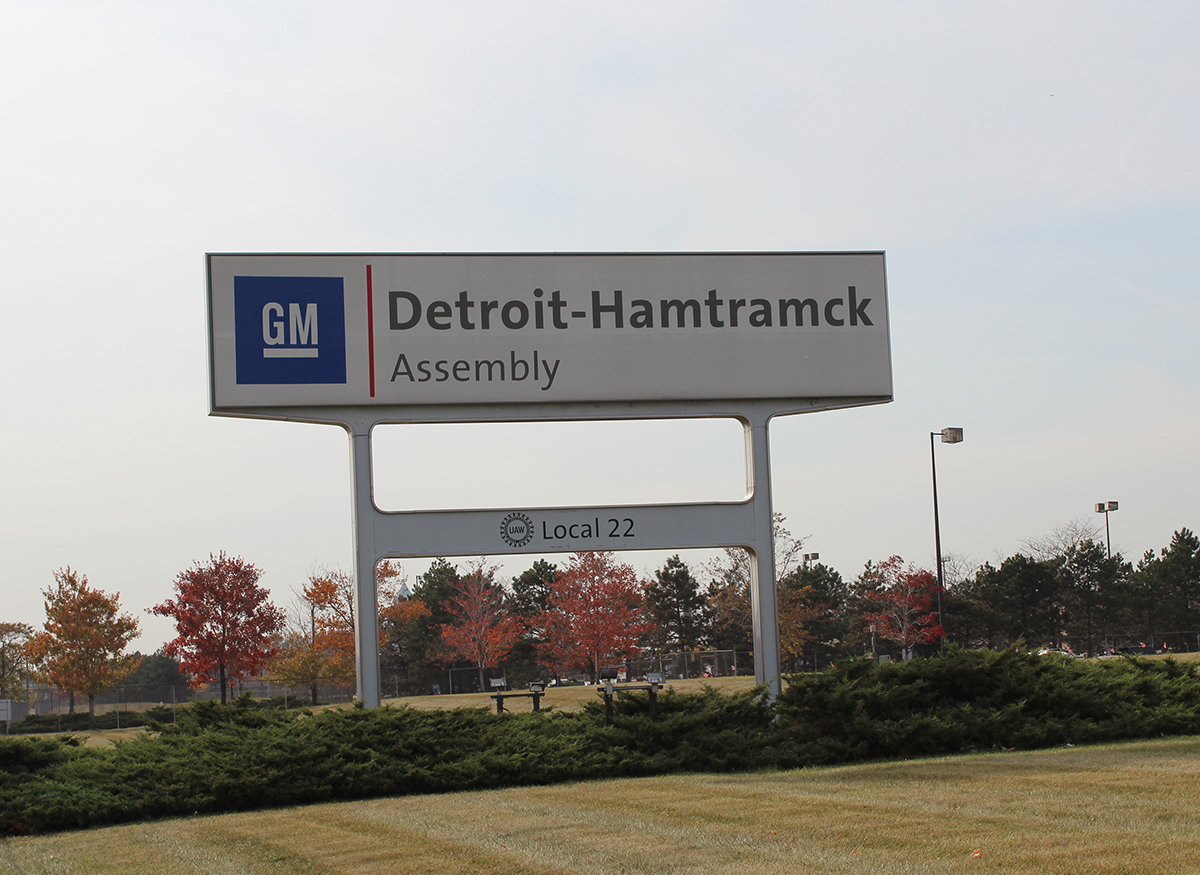 But scars from the last hit still run deep in many small communities, some of which are just catching their breath, only to be hit again. One such community is Hamtramck, Mich., which recently came out of emergency financial management as a result of the last recession's impact, only to be dealt another blow with the closure of its assembly line production of the Chevy Volt, a car that was supposed to represent the future of GM.
Preparing for Impact Again
Though many suppliers and the communities in which they operate have regained their composure, smaller operations will likely struggle to withstand another slowdown, accompanied by widespread plant closures. But there is some evidence to suggest larger companies that own multiple operations in the auto supply chain have taken measures to widen their customer base.
Those with adequate capital have done so by acquiring manufacturing businesses in similarly suited sectors, including agriculture and aerospace. Another strategy has been for companies to grow their base by either supplying multiple manufacturers or supplying multiple operations for one manufacturer. If implemented broadly, such measures may well have added some resilience in the supply network this time around.
The most concentrated impacts will still be to the employees of the auto companies themselves, and to the communities in which those workers and the operations reside. Some of those impacts, though certainly not all, may be mitigated by the luxury of time and planning.
Such is the case at the GM manufacturing and assembly plant in Oshawa, Ontario. As part of the terms of the 2009 government intervention and subsequent financial reorganization, the Oshawa plant was guaranteed 10 more years of production. The terms of deals struck during this period of reorganization provided some with time to make necessary preparations; in essence, giving them a good idea of when the next "test" was coming. Now, as that next "test" appears to be getting closer, there is probably little time left to adequately prepare for those who have not done so already.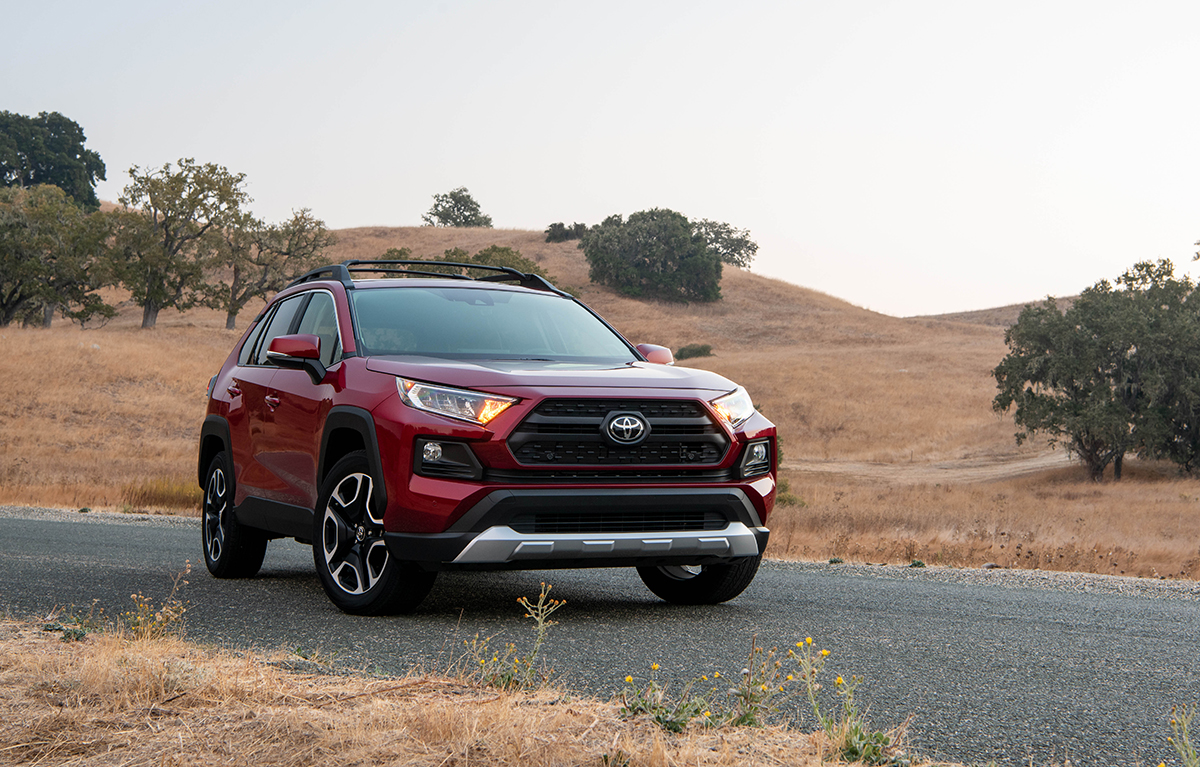 The Workforce vs.Product Equation
After taking a beating in 2009, automakers went to work straight away reconfiguring their businesses to become more nimble and financially sound. They shifted production to reduce reliance on light truck and SUV sales. However, as mentioned, that trend has since reversed, resulting in other complications.
Some moved production to non-union operations, allowing for increased utilization of more flexible contract employment. Union contracts were negotiated to include lower base pay with a much greater share of compensation tied to profit sharing. Ongoing investment in automation continues to reduce reliance on human labor in general. Now, renegotiations are ongoing for the UAW contracts with Ford, GM and Fiat Chrysler, set to expire in September of this year. It will be telling to watch how the big three automakers attempt to hold onto many of the concession they were able to obtain in the last round. They will surely be looking to keep cost-control measures in place knowing what economic challenges may be waiting around the bend. At the same time, union officials will be pushing to reap some of the gains that their previous austerity afforded the manufacturers while working through financial struggles.
It remains to be seen, however, whether the product side of the business is as shored up as the labor side for more challenging economic times. GM and Ford are once again in a place of being heavily reliant on revenue from light truck sales, the cash cow that helped them stave off the headwinds as long as possible the last time. While at the same time, almost all brands have shifted production heavily into iterations of SUVs and crossovers, with some completely ending production of sedans. With four SUVs already in its lineup, ranging from the massive Sequoia to the compact RAV4, Toyota recently announced that it would begin production of another, not yet revealed, SUV at its joint plant with Mazda in Huntsville, Ala. Toyota had previously planned to produce the Corolla at this location.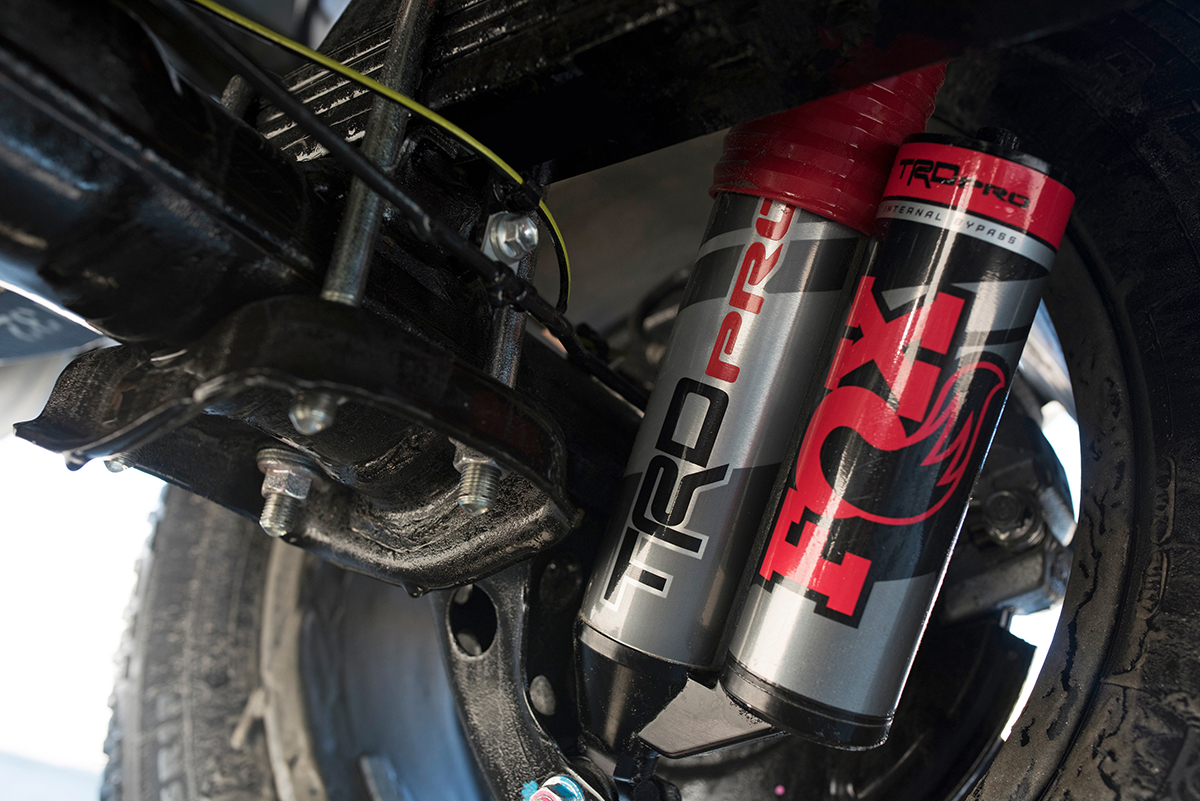 Appeal of design and mix of models, fuel efficiency demands, growth of the hybrid and EV market, bloated overhead costs, reliance on financing revenue over sales—all of these factors resulted in vulnerability during the crash of 2008. With these challenges exposed so definitively by the Great Recession, it is no wonder companies spared no effort addressing them head on. Because of these efforts, many analysts agree that the industry as a whole is better prepared to ride out the next economic downturn in better shape than the last.
In the long run that downturn, however deep and long it turns out to be, will be temporary. Beyond that horizon though, which may not be as far off as it seems, there could be more permanent shifts that cannot be addressed as easily by sales strategy, design, production cost, supply chain and other factors that can be adjusted within the existing model.
Confronting an Unknown Future
The challenges faced in the next decade will likely require answering questions and solving problems that few, if any, knew to consider or could have foreseen just a decade ago.
Whole communities being employed by an assembly plant may become less commonplace, brought about by the accelerated pace of automation. Diversity and appeal of product offerings among automobile manufacturers might not be a primary consideration when the challenges the industry faces become increasingly existential. The role and future of the driver-operated, single-passenger, internal combustion vehicle is rapidly changing in light of a new generation of concerns.
Increasingly pressing environmental concerns, overcrowding and traffic in urban areas, changing patterns of life and work, rapid technological development, particularly in the area of Artificial Intelligence, are all changing the role of the automobile. In turn, manufacturers are being forced to re-examine what they do and how they do it in ways they have not been forced to consider in a century of existence.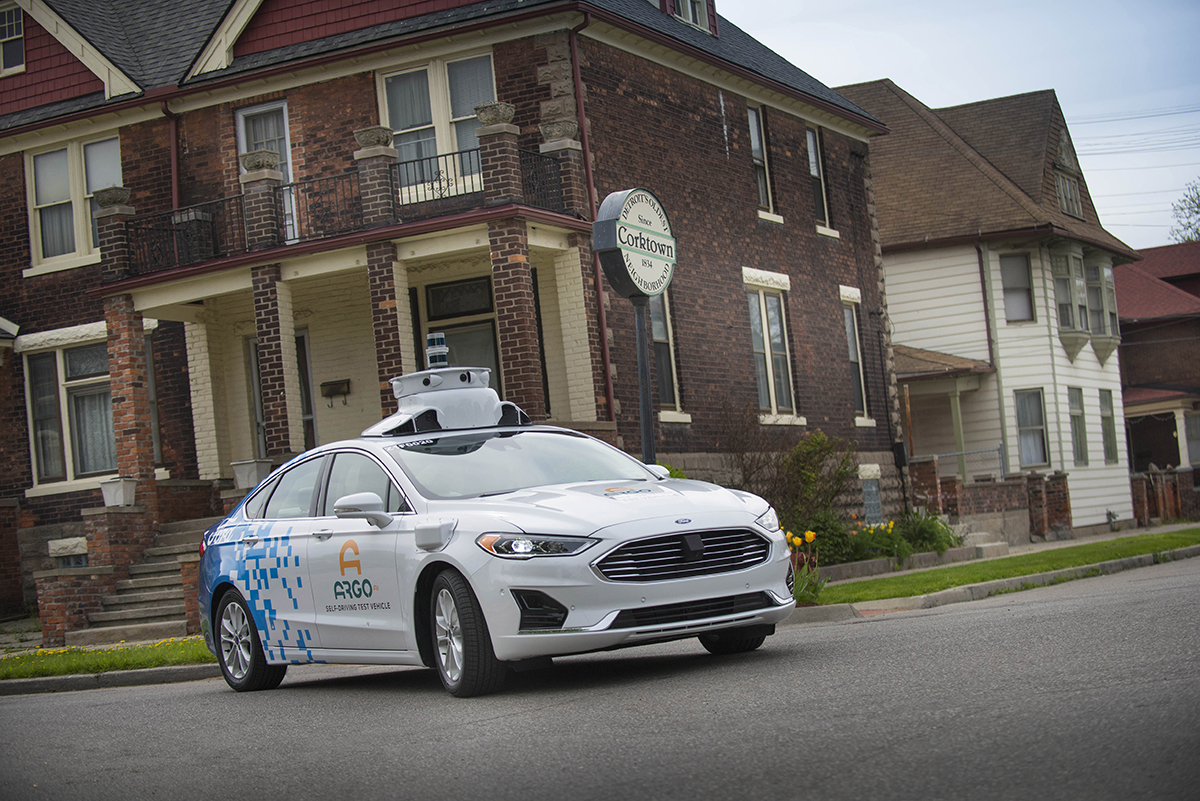 New competitors include Google (Alphabet), Apple, Uber and Tesla. Traditional automotive companies are being pushed by outsiders to think differently. The market has the potential to transform rapidly and in unforeseen ways. One strategy has been to form alliances and leverage strengths. With an eye on the future, Ford and VW recently announced a $2.6 billion deal in which they will partner in the development of autonomous vehicle technology using Volkswagen's EV platform and Ford's Argo software systems. At a press event announcing the partnership, Ford CEO Jim Hackett claimed, "We stand at the precipice of the biggest shift in transportation since someone known as Henry Ford initiated [it] over 116 years ago."
In many respects, entry into the nascent autonomous vehicle market is more akin to building a successful tech startup than it is to launching a new automobile. For one, huge amounts of capital are required to enter the market. The joint venture between Ford and VW provides the immediate scale and capital required to make a play. Both tech companies and automakers are betting big on successfully being the first to market with fully developed products.
With respect to diversification, the tech companies entering the automotive field, for the expressed purpose of developing autonomous vehicles, might have an advantage. Google and Apple, in particular, are leveraging massive profits, huge cash reserves and bullish investors on the IT side of their businesses to fund their foray into the transportation market. On the labor side, they only have to dedicate a fraction of their employment to this purpose. If the time comes to scale up manufacturing, it will still only represent a slice of their overall business and would be in an industry whose economic cycle would not necessarily match other lines of business in periods of expansion and contraction. For these companies, automotive would truly be part of a business portfolio, not its entirety.
It is even foreseeable that a tech company, which comes out ahead in concept, design and technology, would eventually partner with one of the traditional automakers to tap into their production capacity and supply chain, but with leverage to retain a significant share of the profits.
In the past, high barriers of entry into the industry have limited new entrants. In the last half century, new challengers in the market came primarily by way of an increasingly globalized economy. Presently that market is on the verge of being challenged by potential new entrants who look to radically change what our concept of a vehicle is and how it functions in our world. The ability of automakers to hit a moving and yet undefined target will test their ability to not only diversify where and how they make automobiles, but to diversify how they think of and approach solutions to vehicular transportation.
While preparing for such a monumental undertaking, the immediate challenges remain. Automakers must first hope the adjustments in their former model will result in the preservation of their traditional business through the next downward cycle. For those that emerge with enough strength to successfully move forward, a new frontier will await. The question remains: Can an industry that has essentially done one thing very effectively at a colossal scale for over a century change its nature?
In 2015 I wrote, "If you make one thing, or several very similar things, especially in an industry that is not known for quickly responding to changes in market demands, you run a high risk if the market suddenly shifts.… Aside from the Great Depression, during which the industry was still relatively young, the domestic automakers had not been confronted with such an abrupt and intense challenge to their existence as they experienced starting in 2007, an event that would test the strength of their foundation like no other."
As a new challenge to that existence presents itself, those words ring true once again. T&ID
---
Gadsden/Etowah County, Ala.
Auto Supplier Motus Invests $15M in New Plant
Motus Integrated Technologies of Holland, Mich., chose Gadsden, Ala., for its new, state-of-the-art $15 million plant. Its first serious foray into the Southeastern U.S., Motus Alabama will employ 100 in its new facility. A Tier 1 automotive supplier, Motus manufactures headliners, automotive interior door and console armrests, and other products through forming, injection-molding and assembly operations.
"We chose Gadsden for a few key reasons," said Motus COO Kevin Kernan at the 2019 groundbreaking. "First, the proximity to our customers. Motus is a trusted supplier to Honda, GM, Toyota, Daimler, BMW, Nissan, Kia and Mazda. Put simply, this new location will allow us the best opportunity to deliver the best automotive interior products possible to these loyal customers. Second, Etowah County was a place where we knew we could attract the very best talent. We believe strongly in the workforce here."
About the Author