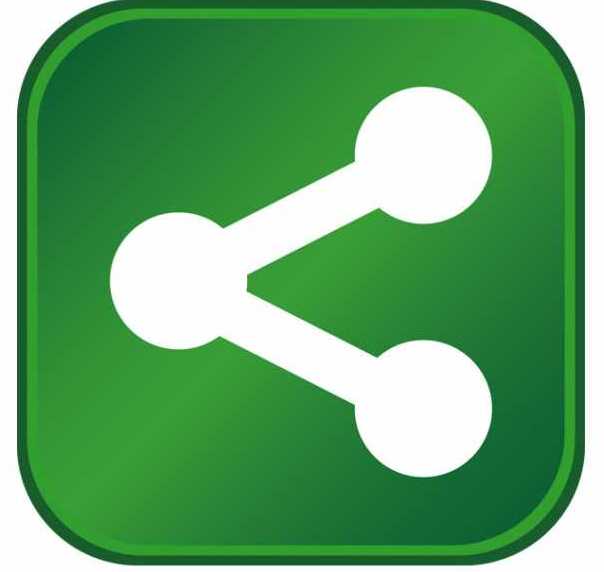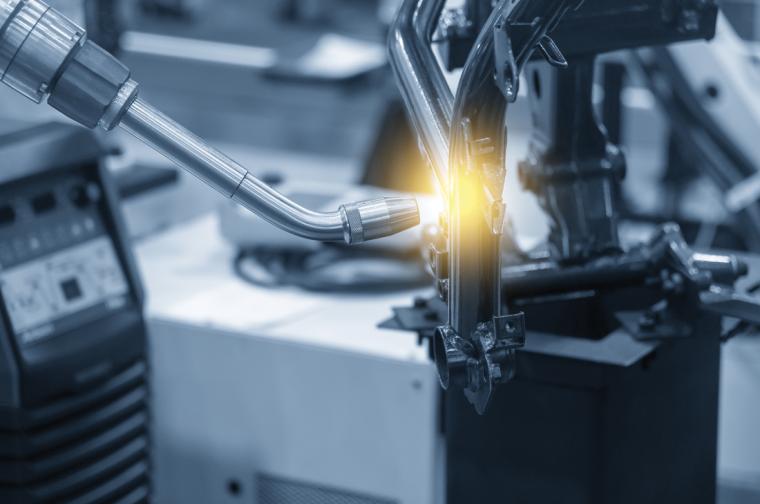 The U.S. has long been a nation in love with its vehicles. Open roads and long distances – approximately 3.9 million miles of roads in the U.S. alone – have long been an incentive toward mass motorization and the industry that supports it. As of 2022, more than 76 percent of Americans reported having access to their own vehicle, and an additional 19 percent noted that they have access to a company or family car. This high demand for vehicles in the U.S. fuels a large and active automotive industry.
At stake is $1.5 trillion dollars in annual revenue from road vehicle sales and auto parts. For the most part, the automobile industry has recovered from the slowdowns of the global COVID-19 pandemic. Challenges remain, however. The global chip shortage remains a problem for manufacturers, and the monthly inventory-to-sales ratio has yet to recover from where it was in April of 2020.
To overcome the challenges – both COVID-related problems and the demands of advanced mobility – the automotive industry understands that it needs to embark on transformative changes quickly. Most of these changes will require the development of new business models, transformed company cultures and partnerships. Automotive companies are finding they need to restructure the way they do business and onboard new talent to respond to the needs of the new digital vehicle consumer.
Recent studies of the automotive industry's top global startups and scaleups have found that industry shifts will rely on data-driven innovation intelligence that can help improve strategic decision-making regarding emerging technologies in the automotive industry. Given the size of the U.S. auto industry, these disruptive changes will likely necessitate massive change.
In short, if you think that the Internet brought change to retail operations, get ready: warp speed disruption is on its way to the automotive industry.
On the Horizon
Below, we'll discuss some of the biggest changes that twenty-first century realities are bringing to the automotive industry.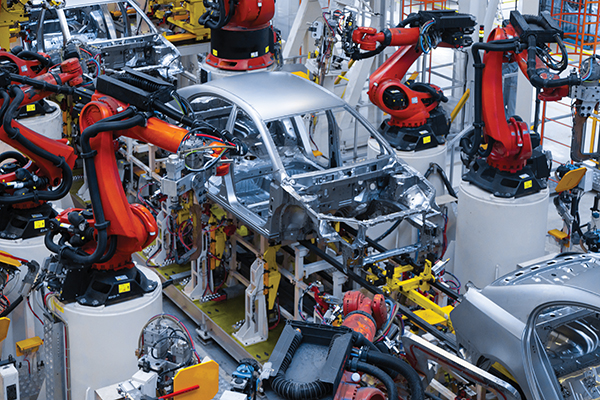 The Customer Experience. Digital transformation is everywhere today, and the auto industry is no exception. Customers expect a real time digital and multichannel experience, both in the vehicle itself and when they reach out to companies for customer support. When customers are using their vehicles, it's fair to say that there has been a shift of priority from RPM to an idea that analysts are calling "experiences per mile," or EPM.  In this writer's view, the industry must quickly find new ways to adapt to this growing customer need or risk being left behind. One of the most important elements of digital transformation is mobility, which primarily addresses the interaction between the vehicle and the driver's smartphone. It's safe to say that the future of mobility in the automotive industry is less about the features offered in vehicles and more about what moves consumers emotionally when they buy a vehicle.
The Dealership Experience.  Whether franchise dealers want to hear it or not, car shoppers increasingly want to buy cars straight from manufacturers and skip the dealership experience. While most manufacturers still pursue the dealership model, some manufacturers — Tesla is a prime example — have fought to sell directly to consumers. While many states still have laws on the books designed to protect dealerships, there are indications that this could change as customers demand a more direct and simplified buying process.
Growth of the Auto Service Segment. The American automotive service market was valued at $63 billion in 2020, with this number expected to reach $75 billion by 2026, according to research company Mordor Intelligence. This represents a compound annual growth rate (CAGR) of about three percent during the forecast period of 2021 to 2026. Automotive services include mechanical and electrical inspection, maintenance and repair of automobiles. Routine services such as oil changes, tire repair and air conditioning maintenance, as well as non-routine services such as rust-proofing and exterior painting, are all considered part of the automotive service industry.
The service market is segmented based on vehicle type, service type and equipment type. By vehicle type, it's segmented into passenger cars and commercial vehicles. By service type, it is separated into mechanical, exterior, structural and electrical and electronics. By equipment type, it is separated into tires, seats, batteries and other equipment types.
It was, of course, impossible for the automotive service industry to escape any negative impact from the global COVID-19 pandemic, but it weathered it well, in part due to the need for service to keep older vehicles on the road in the absence of options for new and used vehicles. While automotive manufacturing fell prey to the fallout from production stoppages, which put a crimp in the supply chain, the overall impact on automotive service providers was minimal.
It's important to note that technology has strongly changed the way automotive service companies are doing business. Many shops are now using artificial intelligence-based automated vehicle inspection technology, which helps widen the customer base and consolidate the labor force. As an example, Scope Technology, a U.S.-based tech company, has developed an AI-automated vehicle inspection technology in collaboration with Microsoft's Azure cloud computing infrastructure. This entire visual inspection process is completed in less than five minutes and reduces costs by as much as 50 percent.
There are additional driving factors, including a rise in the average age of vehicles made possible by technological advancements, an increase in the average miles driven per vehicle and a surge in road safety awareness that will likely drive future growth in the automotive service market. Additionally, a rise in the demand for used vehicles is creating new and expanded opportunities for the automotive service market.
Emergence of the Driverless Vehicle. While it seemed like science fiction several years ago, driverless vehicle technology is pulling ahead. There are already vehicles on the market that include "assistive technologies" that will, for example, help the driver parallel park. These technologies are expected by industry analysts to become mainstream. As these technologies develop, it's predicted that vehicles will eventually become entirely autonomous and work in response to driver commands.
In fact, many manufacturers are already beta testing new technologies for driverless vehicles, making it not an "if" scenario, but a "when." State laws are being revised to reflect this reality. At this time, four states already allow driverless vehicles on their roads. Drivers who become accustomed to assistive technology will likely begin to demand new features, which will put pressure on lawmakers to draft legislation that regulates autonomous vehicles.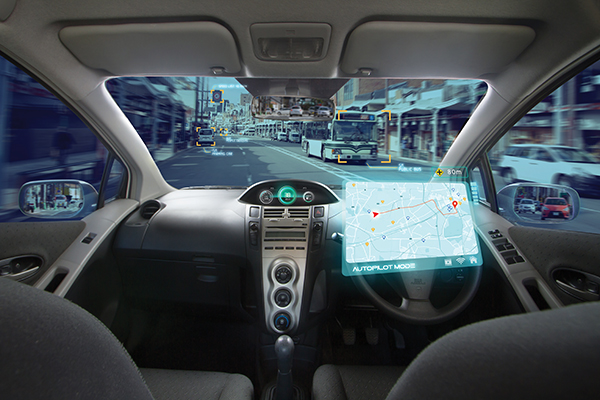 A Preference for Commercial Vehicles. While the sales of passenger cars have been on the decline in the U.S. since reaching a high in 2018, commercial vehicles have consistently been showing a year-over-year increase in sales in the U.S. since the post-recession period. Rising consumers preferences for pickup trucks that can transport both cargo and passengers is one of the primary drivers of the growth.
Commercial vehicles such as medium-and heavy-duty trucks are generally used to drive more miles on average than passenger cars, which means they are using more automotive servicing and driving the component maintenance and replacement cycle. Common parts such as engine oils, air filters, brake and transmission fluids, brake pads and more are in higher demand among commercial vehicles. Once vehicle warranties are finished, commercial drivers and owners are more likely to reach out to aftermarket garages or shops. Additionally, since most commercial vehicles use diesel fuel, they require more service than passenger vehicles. (For example, most gasoline-powered vehicles today are equipped with a non-serviceable fuel filter and can even operate without a filter replacement during the vehicle's lifetime.)
The purification of diesel, however, relies on either a single filter or a combination of primary and secondary filters. To maximize operational efficiency of the vehicles, these filters must be replaced at regular intervals, a factor which analysts expect will drive the market for this class of vehicles in the years to come.
Technology is Empowering Cars. In decades past, automotive manufacturers developed their own new features in-house. Increasingly, however, innovation is due to partnerships between automakers and technology companies. Technology innovators such as Google and Apple are creating smartphone apps that allow drivers to access features like navigation systems, communications and in-vehicle entertainment, set up reminders and find information about businesses (think: store hours) via voice recognition.
Younger Consumers Will Buy Fewer Vehicles. It's official: younger Americans are less likely to engage in traditional car buying, and they are less likely to embrace what can be described as "car culture." Instead, younger consumers are more likely to utilize ride-sharing services, public transportation or environmentally friendly options such as e-bike rentals in urban settings.
There are distant early warnings that younger Americans will be less likely to buy cars in the future. Industry analyst reports have found that the number of 16- to 24-year-old Americans who travel to work by car is on the decline. Increasingly, fewer young Americans are even learning to drive. The percentage of American high school seniors with driver's licenses dropped from 85 percent in 1996 to 73 percent in 2010. In 2020 (the last year for which figures were available); this number fell further, to 71 percent, according to Wired magazine. Going forward, Americans of the future may be more likely to schedule transportation according to their needs rather than purchase a vehicle, so the automotive industry should prepare to adapt to this reality.   
In short, the future of the automotive industry will be driven by a perfect storm of factors, including additive manufacturing of parts closer to production sites to reduce transportation costs and strengthen the supply chain, artificial intelligence-based automated inspections, strategic use of "big data" to better align vehicle design and manufacture to customer preferences, and human-machine interfaces that will change the face of the manufacturing processes for good.
The push for electric vehicles (EVs) and driverless cars will continue to be strengthened by advancements in machine learning and the Internet of Things (IoT). These technologies – coupled with customer preferences – will drive the need for new business models that might include shared ownership of vehicles, analytics-driven maintenance, new safety technology and even changes to the way vehicles are insured. Expect an acceleration among startups and emerging companies in the development of solutions that will allow vehicles to communicate and share information over networks. (Also, correspondingly, expect a new push for the enhanced security of these systems to prevent data theft or malicious hacking of vehicle operations).
Identifying new opportunities and emerging technologies to implement into a business model early on will help companies in gaining a competitive advantage. Today's automotive landscape is changing dramatically, thanks to emerging markets, emerging technologies, sustainability policies and new attitudes toward vehicle ownership. Like many industries, the automotive industry must shift toward the trends of digitization and automation, and new business models will become necessary to accommodate the rise of disruptive technology.
Most industry players and experts agree that the trends will reinforce and accelerate one another, and that the automotive industry is ripe for disruption. While it's difficult to predict what the industry will look like in 10 or 15 years, automotive industry players should be ready to embrace the new changes that are coming and prepare for how they will affect manufacturers and suppliers, startups, regulators, consumers, markets and the supply chain. T&ID