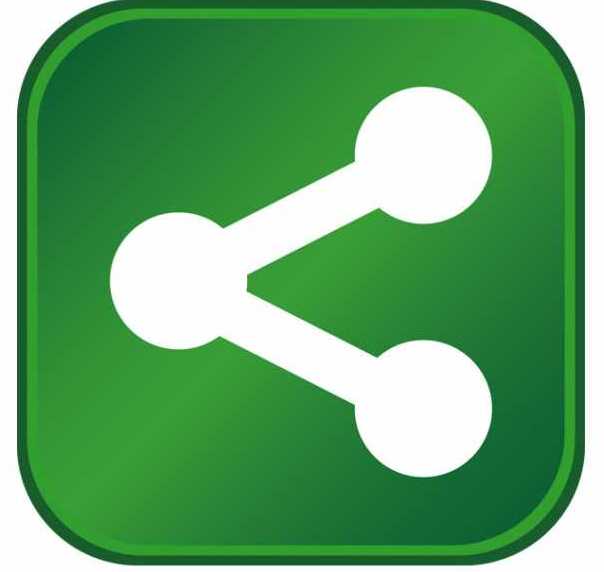 Android Industries and its sister company, Avancez, which both manufacture and assemble specialty equipment and complex modules for the automotive industry, announced plans to expand their operations in Allen County, creating up to 313 new jobs by the end of 2018.
"Indiana is a global leader in automotive manufacturing, with Hoosier-built cars traveling on roads around the world," said Jim Schellinger, Indiana Secretary of Commerce. "As General Motors keeps growing in Indiana, suppliers like Android Industries are also choosing to hire more Hoosiers. We're dedicated to continuing to build the nation's best environment for manufacturing by taking Indiana to the next level, making sure Hoosier job creators have the resources and the workforce they need to grow and thrive."
The companies, which established a facility for Android Industries in Indiana in 2012, will invest $14.7 million to expand operations in Fort Wayne to support General Motors' growing local operations. To meet demand from new GM contracts, Android Industries will increase capacity for assembling headliners, radiator modules, consoles and other components. Android Industries will expand its existing 59,000-square-foot operation at 13008 Fogwell Parkway Road, leasing additional space to occupy the entire 112,000 square foot building. Avancez will also establish a second, 300,000-square-foot facility less than one mile away at 12808 Stonebridge Road.
The Michigan-based companies plan to begin renovations in October and begin operating in their new spaces by July 2018. The companies, which together employ more than 2,000 associates globally and more than 70 in Allen County, will begin hiring assemblers, material coordinators, maintenance technicians, engineers and other skilled personnel in September. Interested applicants may apply by http://www.android-ind.com/careers/.
"We have been active, contributing members in our Fort Wayne community since 2012," said Kathryn Nichols, chief executive officer of Android and Avancez. "We support and believe in the Midwest values and the work ethic so deeply engrained in our team members. We value the leadership in our community; and we are honored to grow with our General Motors customer. Thanks to our team members for supporting and believing in us. Thanks to Fort Wayne's leadership for striving to make the community a great place to work and live. And many thanks to GM for trusting us with this opportunity. By working together towards a common goal, we all win."
Founded in 1988, Android Industries operates 17 plants worldwide with locations in the U.S., Brazil, Canada, China, Italy, Mexico and Spain. The company, which has assembled more than 400 million modules in the past 25 years, specializes in just-in-time assembly, flexible tooling and equipment, innovation and R&D, logistics optimization centers, global supply chain management, program and turn-around expertise, a-coat and welding and fabricating. Avancez was founded in 2011, and provides complex assembly and integrated supply chain solutions for the automotive industry.
"Congratulations to Android Industries," said Richard Beck, president of the Allen County Redevelopment Commission. "This is exactly the outcome the Allen County Redevelopment Commission hoped for when it started the Land Banking initiative in 2008. Government should not attempt to create jobs; however, it should foster the environment that attracts jobs."
The Indiana Economic Development Corporation offered Android Industries up to $2,000,000 in conditional tax credits and up to $200,000 in training grants based on the company's job creation plans. These tax credits are performance-based, meaning the company is not eligible to claim incentives until Hoosiers are hired. Northeast Indiana Works will provide additional hiring and training assistance, and the Allen County Council will consider additional incentives at the request of Greater Fort Wayne Inc.
Earlier this month, Governor Holcomb unveiled Indiana's Next Level Jobs initiative, with two new grant programs designed to put Hoosiers to work in high-demand, high-wage industries, including advanced manufacturing. The Workforce Ready Grant will skill-up adults to fill jobs in high-demand industries, while the Employer Training Grant will help offset employer costs for on-the-job training.
About Android Industries
Android is a partner supplier for General Motors and other automobile manufacturers. The company is proud of its team-based culture, its Midwest values, and its deep roots in the automotive industry. Android has designed and built customized tooling and equipment solutions for the automotive industry since 1974. Its team offers unique and effective problem-solving solutions around the globe. And since entering the just-in-time assembly business 30-years ago, the company has shipped more than 500 million complex modules to customer assembly plants. Android looks forward to expanding and strengthening its foundation by working with its Avancez partner as an extension of General Motors' Fort Wayne team. To learn more about Android, visit www.android-ind.com. 
About Avancez
Avancez was founded in 2011 as an assembler of complex modules and a global supply chain manager. The company provides these services in Michigan and Canada, and is pleased to expand its reach into Fort Wayne, Indiana. Avancez is a nationally certified women's business enterprise (WBENC). To learn more about Avancez, visit www.avancezassembly.com/.
About IEDC
The Indiana Economic Development Corporation (IEDC) leads the state of Indiana's economic development efforts, focusing on helping companies grow in and locate to the state. Governed by a 15-member board chaired by Governor Mike Pence, the IEDC manages many initiatives, including performance-based tax credits, workforce training grants, public infrastructure assistance and talent attraction and retention efforts. For more information about the IEDC, visit www.iedc.in.gov.