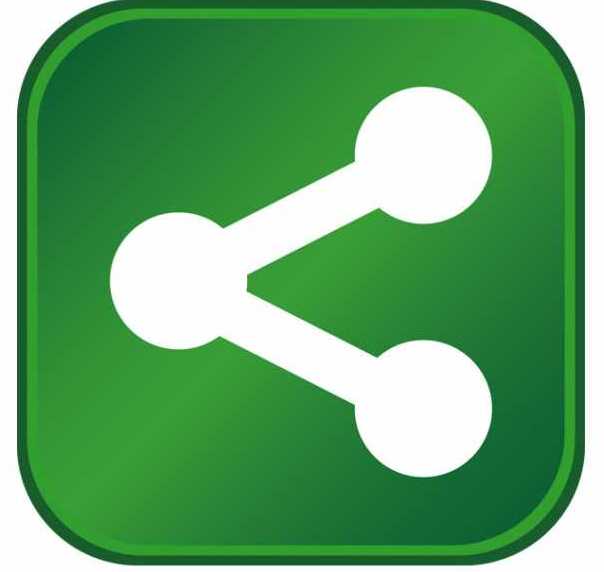 Gov. Bobby Jindal and Jack Blalock, senior business development manager for Tiburon Associates Inc., announced Tiburon will create 350 jobs and open a maintenance overhaul facility for transport vehicles at Camp Minden. The transport vehicles are used to move military equipment and personnel to the battlefront. The project will result in 577 indirect jobs, for a total of more than 900 new direct and indirect jobs in the regional economy.
Located in Northwest Louisiana, Camp Minden is the newest training site for the Louisiana National Guard and was a former 15,000-acre U.S. Army ammunition site before the federal government deeded the property to Louisiana in 2005. Tiburon, based in Alexandria, Va., won a first-year $14 million contract with its Texas-based partner, White's Paint Blast, to overhaul and recondition combat tactical wheeled vehicles from the federal Red River Army Depot near Texarkana, Texas. As the successful contract bidder, Tiburon chose Louisiana's Camp Minden site over competing sites in Texas and Arkansas.
Gov. Jindal said, "Tiburon looked at other sites in Texas and Arkansas, but chose Camp Minden because of Louisiana's strong business climate and our world-class workforce. This project will not only boost our economy, it will support our brave military men and women. Tiburon overhauls vehicles that have seen action in combat and ensures that equipment continues to be battle-ready. The bottom line is that this project will help create good jobs for our people and make sure that the most powerful military in the world has the resources needed to defend our freedom."
The new facility will have the capability to overhaul any Army vehicle that doesn't run on tracks, meaning any vehicle or equipment on tires is a candidate for servicing at Camp Minden. Specific equipment overhauled at the facility will include Humvees, medium- and heavy-duty trucks and trailers, Mine-Resistant Ambush Protected (MRAP) vehicles and more. A majority of the equipment Tiburon reconditions will have seen service in combat or in support of combat operations overseas.
Tiburon Associates plans to hire 40 employees in August as it begins operations with the reconditioning of heavy-duty trailers from the Red River Army Depot. Tiburon's employment will reach 100 by the end of 2012 and it will increase its jobs at Camp Minden to 350 in the next three to five years.
"Tiburon is extremely excited to open our maintenance facility at Camp Minden," Blalock said. "Governor Bobby Jindal and Stephen Moret's Louisiana Economic Development team have been key to our ability to open this facility. Certainly, the parish police juries have been strong as well. Col. Ronnie Stuckey of the Louisiana National Guard has been resilient in his support. It was this kind of support that has made this all possible. We feel we have all the pieces to make the Camp Minden facility a full-service maintenance provider to the Department of Defense. The support from the state allows us to be both cost-effective and technically proficient."
"The Louisiana National Guard looks forward to Tiburon beginning their operations at Camp Minden," said Maj. Gen. Glenn Curtis, adjutant general of the Louisiana National Guard. "This offers yet another opportunity for the Louisiana National Guard to partner with the local community by hosting businesses on Camp Minden who will further promote economic growth in Northwest Louisiana."
To secure the project, LED offered Tiburon a performance-based Economic Development Loan Program award of $500,000 that's forgivable if the company meets its payroll commitments. In addition, Tiburon will receive the services of LED FastStart™ – ranked the No. 1 state workforce development program in the U.S. – and the company is expected to utilize the state's Quality Jobs Program. Tiburon leased more than 30,000 square feet of former machining space at Camp Minden in anticipation of winning the U.S. Army contract.
"The Webster Parish Police Jury is proud of the economic impact that Camp Minden has had for our parish as well as for North Louisiana," said President Charles Walker of the Webster Parish Police Jury. "We welcome the additions to Tiburon's current operation at the Camp Minden facility. The Webster Parish Police Jury looks forward to partnering with Tiburon to provide jobs and stability for the economic growth of Minden, Webster Parish and all of our region."
"We are all aware of Camp Minden's past history as an economic engine for our region," said Rick Avery, Bossier Parish Police Jury president. "This addition to Tiburon's operation will only enhance and maximize the commercial opportunities to our area that will once again be located at the Camp. Bossier Parish is proud to be a participant in this effort."
In addition to efforts by the state and parishes, the North Louisiana Economic Partnership assisted Tiburon Associates and Camp Minden in completing the project.
"NLEP is pleased to support our state and local partners at Camp Minden and Webster Parish as the Tiburon project came together over the last several years," NLEP Chairman Todd Perry said. "This is a great example of how it can take multiple attempts to win a project. Our defense and defense-related support sector is a key component of the area economy. We welcome the Tiburon team to North Louisiana and appreciate the company hiring area residents as they become part of the community."

About Tiburon Associates
Tiburon Associates provides the defense community and the federal government with program expertise and technical innovation in the areas of manufacturing, engineering, technical knowledge transfer, base operations, research and development and acquisition management.