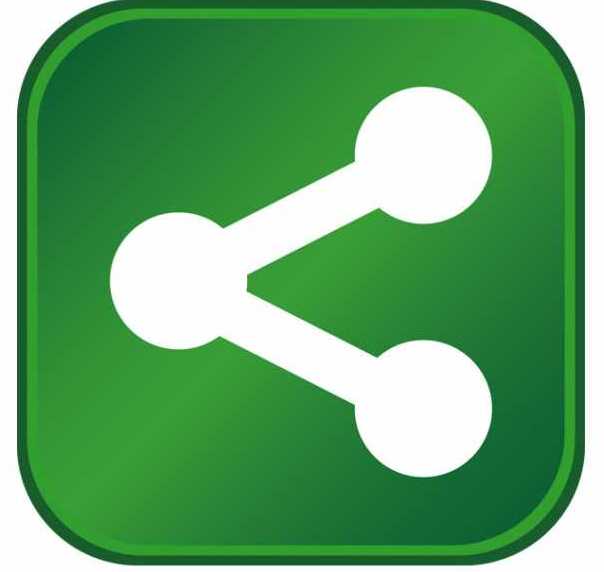 Regional economic development organization The Right Place, Inc., along with its local and state partners in the city of Kentwood, today announced the approval of a Michigan Strategic Fund (MSF) incentive that will bring 37 new high-tech jobs and $15.1 million in new investment to Kentwood, Michigan.
Swoboda plans to expand at its current site, 4108 52nd Street SE, with a 25,000 sq. ft. addition that will enhance its manufacturing and engineering capabilities, increasing overall capacity.
The $200,000 performance-based, high-tech Michigan Strategic Fund grant will provide support for the company's expansion and continued investment in Michigan. Swoboda is a well-established automotive manufacturing supplier in West Michigan, however the company continues to experience increased pressures from competition overseas and in Mexico.
"Since our start in Grand Rapids back in 1997, we have experienced continued growth and success," said John Fuhs, Vice President of Sales and Engineering, Swoboda Inc. "Our presence here is a critical role in Swoboda's global strategy. The support and assistance we have received from The Right Place and other organizations in the area make West Michigan an ideal place to grow our business."
To ensure Swoboda's expansion and investment happened in West Michigan, The Right Place assembled a team of state and local resources, including the Michigan Economic Development Corporation, West Michigan Works!, the city of Kentwood, and others, to provide the support the company needed to remain competitive.
"We located Swoboda's first U.S. facility in West Michigan 19 years ago. Today, the company has grown into a significant business and job provider in the area," said Birgit Klohs, President and CEO, The Right Place, Inc. "This is why we are so dedicated to our existing companies in the region. We work to ensure companies like Swoboda continue to grow here, invest here, and create jobs here in our community."
The Right Place and Swoboda have a long relationship dating back to 1997 when the organization persuaded the German-based company to open its first U.S. manufacturing facility here in West Michigan. Then, in 1998, The Right Place assisted Swoboda with an 80,000 SF facility expansion that added 40 jobs to the original 60 employee headcount.
To support with talent recruitment, hiring and training, West Michigan Works! has offered $113,000 in workforce development funding as the company begins its hiring process. The organization is prepared to assist with a variety of assistance services, from pre-hire screening to on-the-job training programs.
"West Michigan Works! is dedicated to creating a qualified workforce for our region," said Deb Lyzenga, Regional Director of Business Solutions for West Michigan Works! "We have worked with Swoboda on a variety of projects focused on upskilling its workforce, as well as developing the pipeline of future talent. We are excited to be a part of this expansion project."
The city of Kentwood is supportive of the local expansion and is considering the approval of a local PA 198 Property Tax Abatement for Swoboda's capital investment.
"The City of Kentwood is very fortunate to have Swoboda Inc. as a partner. Swoboda's steady growth and success as a high technology automotive supplier has benefitted the city over the years in terms of new jobs and investment. We are very proud to support Swoboda's expansion in Kentwood and wish them continued success."
Swoboda currently plans to begin construction on the expansion in Spring 2016 with completion coming by late Fall. The company is currently working with West Michigan-based A. J. Veneklasen, Inc. Construction Company on the expansion. If completed on schedule, hiring associated with the new expansion is set to begin in January 2017.
"Without the efforts of The Right Place on this project, this expansion could have easily been located elsewhere," said Richard Breon, President and CEO, Spectrum Health and Current Board Chair, The Right Place, Inc. "This is why we support The Right Place, and this is why every business in West Michigan should support this organization's strategic work."
About The Right Place, Inc.
The Right Place, Inc., is a regional non-profit economic development organization founded in 1985 and supported through investments from the private and public sector. Its mission is to promote economic growth in the areas of quality employment, productivity and technology in West Michigan by developing jobs through leading business retention, expansion and attraction efforts. For more information, visit: www.rightplace.org
About Swoboda Inc.
Swoboda is a family owned company that operates worldwide – more than 3,000 employees develop and manufacture high-precision metal-plastic components for automobile electronics in our facilities, totaling 80,000 square meters of building floor area in Germany, the Czech Republic, Romania, USA, Mexico, and China. Every day, more than 250,000 prefabricated components leave our factories. And we offer a range from manual workspaces up to fully automatic, multi-level production lines. With our know-how and highly specialized manufacturing capabilities, we are a worldwide leader in in our product sector. For more information, visit http://www.swoboda.de/Home/1/en