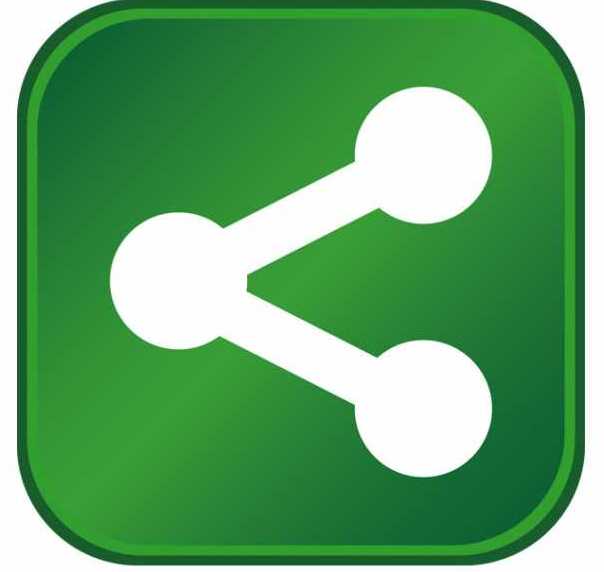 Governor Andrew M. Cuomo announced that Ranger Design U.S. Inc., a commercial van outfit manufacturer, will create 62 new jobs and make a nearly $3 million investment for a new facility in Wayne County. The Montreal, Canada-based company, whose customers include major automotive manufacturers and fleets, will also bring $10 million in local purchases to the region during its first year of operations. After initially being based in Rochester, Ranger Design chose to expand in Wayne County over New Jersey because of the region's positive business climate.
"The manufacturing industry in Upstate New York continues to be the backbone of the region's economy, and we are doing everything we can to make New York the most attractive state for businesses to grow and expand," Governor Cuomo said. "Included in this year's budget are several measures intended for this reason—for manufacturers to feel welcomed here in upstate, and this expansion in Wayne County is verification that we are creating jobs and turning the economy around."
Ranger Design U.S. Inc. Vice President Ron Cowie said, "We recognize the value of building our products in America for America. Wayne County and New York State have been the perfect fit for our growth plans."
Find a picture of the company's product here or find a link to the company's video gallery here.
Ranger Design first tested the U.S. market last year, setting up a small, temporary space with six employees in Rochester. It has now decided to make a Wayne County facility its main manufacturing, final assembly and U.S. distribution center and leave human resources, accounting and engineering/design in Canada. Ranger Design will purchase a 78,670 square foot facility in the Town of Ontario and purchase new machinery and equipment for its custom van shelving and parts manufacturing operation. The project closely aligns with the Finger Lakes Regional Economic Development Council (FLREDC) plan to accelerate job growth by attracting new businesses to the area.
Ranger Design qualified for up to $400,000 in performance-based Excelsior Jobs Program tax credits from Empire State Development, the state's economic development agency, in return for its proposed investment and job creation commitments. The Wayne County Industrial Development Agency also provided financial support for the project. The county IDA provided the company a loan of $300,000, which helps cover a portion of the costs for the project, along with payment-in-lieu-of-taxes to contain costs.
Empire State Development President, CEO & Commissioner Kenneth Adams said, "Ranger Design U.S. Inc.'s commitment of more than 60 new jobs and private investment in Wayne County is good news for the region's economy. After testing the U.S. market last year, and finding a great place to build its business, I applaud its decision to expand and make a substantial commitment to New York State."
New York State Senator Michael F. Nozzolio said, "Today's announcement is great news for the Town of Ontario, Wayne County, and the Finger Lakes region! Ranger Design's decision to locate here in Wayne County is a testament to the work that we are doing to reduce taxes and give more Wayne County residents the opportunity to succeed. Working together, we have been successful in bringing these jobs to Wayne County and this decision opens the door for even more local job opportunities in the future. It has been a pleasure to work with Governor Cuomo, and other State and local officials to encourage this expansion and I applaud Ranger Design for their decision to continue to invest right here in our region."
Assemblyman Robert C. Oaks said, "Ranger Design's decision to locate their U.S. operations in Wayne County is excellent news for the Town of Ontario and our entire region. The combined economic development efforts of local and state governments, as well as the availability of a quality facility, were key to the company's decision to choose the Town of Ontario. It is great to welcome another solid manufacturing business to Wayne County, as we continue our efforts to improve the economy."
Wayne County Board of Supervisors Chairman Jim Hoffman said, "The County is excited to see this forward-thinking, creative company move into Wayne County. They bring a commitment to create some very good jobs and have made significant investment in the facility on Dean Parkway in the Town of Ontario. I look forward to working with them and the economic development and planning team."
Town of Ontario Supervisor John Smith said, "We are exceptionally pleased that Ranger has chosen to make Ontario its home. They bring additional energy to Beh Industrial Park and will create some great jobs for our area. I am extremely pleased with the team effort that was put into bringing them here."
Bob McNary, Director of the Wayne County Economic Development Department, welcomed Ranger Design, stating that manufacturing is one of the strengths of Wayne County. He indicated that the county, which is located in the Greater Rochester Region, provides a competitive base of operations for Canadian companies that need to sell into the U.S. marketplace.
Executive Director of the Wayne County Industrial Development Agency Peg Churchill, noted the teamwork in facilitating the project, and said, "This again is an example of the county, the IDA, the town, the Regional Council and New York State all working together to assist Ranger in finding a long-term home. Ranger is a welcome addition to the growing list of industries in Wayne County."
About Ranger Design
Ranger's van storage systems success story began in 1988, the brainchild of two brothers with shared passion for innovation, service and integrity. Now with factories in Rochester, New York and Montreal, Quebec, and a network of dealers across North America, Ranger Design has progressed far beyond the beginning 25 years ago. Ranger combines old-fashioned values with state of the art technology. From shelving units and van storage systems to partitions and ladder racks, Ranger has the solution to commercial vehicles' unique needs.