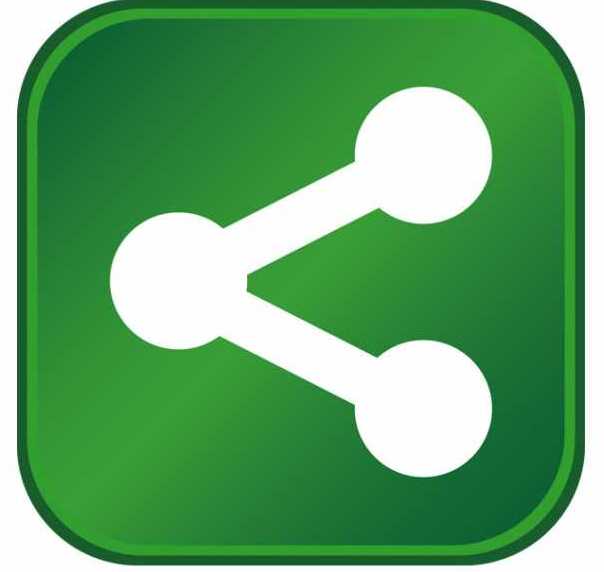 At a press conference held at Jeld-Wen Field, Daimler Trucks North America announced its long-term commitment to Portland by unveiling plans that it intends to construct a new headquarters building and parking garage on its Swan Island campus. In addition, DTNA launched its Daimler Education in Motion program, which benefits Portland metro area and Southwest Washington schools with more than $330,000 in donations and mentoring programs geared toward career development in engineering and manufacturing.
New DTNA Headquarters
The new 265,000 square foot corporate headquarters building will serve two distinct functions: to merge DTNA employees currently located in offices separated by the Willamette River and to accommodate approximately 400 new positions in Portland that the company anticipates it will need in conjunction with future business growth.  The total project requires a $150,000,000 investment by DTNA and is expected to be completed in 2016.  Local and State incentives are in the process of being finalized.  
"As we prepare for our future, our new headquarters building in Portland will position us for long-term business optimization and efficiencies while enhancing the employee experience in a contemporary, environmentally friendly and technically advanced facility," said Martin Daum, president and CEO, Daimler Trucks North America.   "We are pleased to announce these actions that underscore our ongoing commitment to the City of Portland and the state of Oregon."
DTNA is placing a priority on creating an environmentally-conscious plan with the goal to achieve LEED Platinum Certification, the most prestigious certification available through the U.S. Green Building Council. In addition, DTNA is working with the Port of Portland to significantly enhance the greenway that runs through the property along the Willamette River to promote better access and enjoyment by the public.
Oregon Governor John Kitzhaber joined the celebration today. "Daimler Trucks North America has been headquartered in Portland for more than 70 years, contributing significantly to Oregon's economy by producing world-class products and well-paying jobs," said Kitzhaber. "Oregon continues to be one of the most competitive states in the nation for advanced manufacturing, and the Daimler Trucks North America expansion bolsters that position."
"I'm thrilled that Daimler Trucks North America has announced Portland for its expansion," said Mayor Charlie Hales. "Daimler Trucks North America is a proven industry leader, and a committed community partner. This is great news for the local workforce – those working for Daimler Trucks North America as well as suppliers, subcontractors, and partners. I am confident Daimler will continue to flourish here in Portland, and I look forward to collaborating with them for years to come."
Architectural plans for the new headquarters will incorporate the latest technologies and features for increased operational effectiveness and enhanced employee experience. Aesthetically, the design will be aligned with contemporary Portland architecture and allow for public access to the riverfront. Design concepts for the new headquarters are currently in development in collaboration with a local architecture firm, Ankrom Moisan.
Daimler Education in Motion Campaign
Daimler's Education in Motion campaign is a collection of corporate giving initiatives benefiting science, technology, engineering and mathematic (STEM) and Career and Technical Education (CTE) programs in 34 Portland metro area and Southwest Washington schools. Two of the campaign's more significant initiatives are Pathways in Manufacturingand the Daimler Educational Outreach program. Today, the company announced donations totaling close to $330,000 to help support these two programs.
Along with Vigor Industrial, DTNA is a founding sponsor of IMPACT NW's Pathways to Manufacturing program. The company's partnership will create, launch, and implement training programs for high school students interested in a career path in manufacturing. In 2013, Pathways to Manufacturing introduced a manufacturing career path to more than a dozen students from Centennial High School in Gresham, Ore., and Franklin High School in Portland, providing them with professional soft-skills training, informational site visits, and mentored internships.
"There is a significant gap between available manufacturing jobs in Portland and the pool of skilled workers in Portland," said Roger Nielsen, chief operating officer, Daimler Trucks North America. "By supporting today's students to get ahead in science, technology, engineering, and math, we hope to encourage them to stay in school and prepare to pursue the rewarding careers available to them in manufacturing."
Daimler's Educational Outreach Program operates on the volunteer efforts of more than 50 DTNA employees who serve as Education Outreach Liaisons to 34 schools in the Portland metro area and Southwest Washington. Today, at an employee celebration at Jeld-Wen field DTNA donated a total of $230,000 to these schools to benefit their STEM and CTE programs.
DTNA's History Rooted in Portland
In the 1940s, Leland James began manufacturing trucks in Portland as the Freightliner Corporation. In 1981, Daimler-Benz AG (now Daimler AG), one of the world's premier automotive companies and builder of heavy-duty commercial vehicles, purchased Freightliner Trucks from Consolidated Freightways, and in the following decade, vehicle sales more than doubled. With its vast technological resources, Daimler-Benz helped Freightliner Trucks reach the top of the North American heavy-duty truck market by 1992. Today, DTNA is North America's leading manufacturer of commercial vehicles, selling approximately 140,000 commercial vehicles annually, including significant export sales worldwide.
Daimler Trucks North America LLC, headquartered in Portland, Ore., is the leading heavy-duty truck manufacturer in North America. It manufactures, sells, and services commercial vehicles under the Freightliner, Western Star, Detroit and Thomas Built Buses nameplates. Daimler Trucks North America is a business unit of Daimler AG, the world's leading commercial vehicle manufacturer.